Have you ever thought you were different or had people tell you you were different? Have you ever done things that seemed weird to others?  As the first person diagnosed with autism, Donald Gray Triplett had these experiences. As a young child, his parents noticed he was highly intelligent, but also disconnected from the world. Donald always stayed to himself, and it seemed like he never wanted physical contact with other people. Mary and Oliver, his parents noticed that he could memorize bible verses and recite the alphabet in reverse order, but he always wanted to be alone.
Donald's rising behavior issues and his parents bewilderment on how to handle him led them to seek medical help.
In August 1937, Donald's doctor classified him as an overly stimulated child and suggested a change of environment would be helpful. At the age of three, Donald was institutionalized.  Upon arrival, Donald was separated from his parents to live in a facility that was "not made for children like him in mind."
 As a confused child, he did not know what was going on. All he knew was that he was taken from his home and being placed somewhere strange. Donald's time in the facility weighed heavily on him, and he faded away physically. While waiting for Donald's return, his parents did not receive any news of his condition improving; instead, he got worse and stayed confined to himself even more. As they gave up hope, his mother described him as a "hopelessly insane child."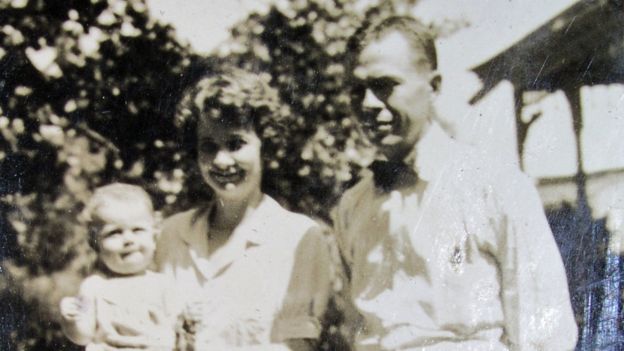 Tired of waiting for Donald to miraculously get better, in August of 1938, his parents took him home. However, instead finding comfort, their sadness was only magnified by his behavior. Every day, all Donald wanted to do was spin his toys and watch with fascination the different musical notes, numbers, and pictures of the states. To Donald, this type of play was the only thing that mattered; his parents were just another part of the scenery. His father stated that he appeared to be oblivious to everything around him, like he was living in his own little world. It did not show any affection for his parents. Life for Donald and his parents was hard and it continued to get harder each day. His parents were at a loss and didn't know what to do. Things got worse as Donald started throwing intense temper tantrums if his daily routine was disturbed. He became unresponsive, and if someone called his name or asked him a question, he would not answer or give one word answers. A highly intelligent boy, Donald had a lot of issues in expressing himself.
In October 1938, frustrated with the digression of Donald's behavior, his dad asked Dr. Kanner, a psychiatrist at John Hopkins Hospital, for help.
Donald's dad wrote the doctor a thirty-three page letter describing in detail every action and emotion Donald displayed.
Dr. Kanner met Donald for the first time in Baltimore in 1938. He noticed that Donald did not acknowledge him but moved straight to the toys. This led him to try something different, something that might finally get Donald to react with some emotion. Dr. Kanner poked Donald with a pin to evaluate whether Donald showed any reaction toward the pain. Donald's reaction was telling. Dr. Kanner could see that Donald did not like the pain, but he did not care any more or less for the doctor, because he was indifferent to what was going on. Dr. Kanner believed Donald could not attach the pain to the person who inflicted it. Throughout his visit with the doctor, Donald was indifferent to the doctor's presence as if he was just furniture in the room. After two weeks, Dr. Kanner eliminated schizophrenia, a disorder he originally suspected Donald had. Finally, four years later, he wrote to Donald's mother to inform her that Donald had autistic disturbance of affective contact.
Nobody
 could to change the fact that Donald had this disorder. His autism led Donald to experience anxiety and sensitivity to sound, as well as to have learning disabilities. His actions and words were repetitive, and he had trouble understanding people's emotions. The only option for Donald was to take it a day at a time as he found support through life's challenges that came with this diagnosis.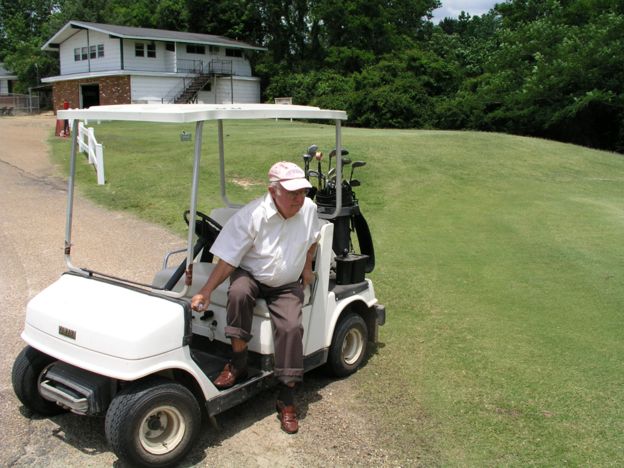 Today, Donald  leads a normal life coping with his autism. He lives alone in his childhood home. He still has issues socializing, but he came out of his shell to drive and golf. And, in 1957, he even pledged a fraternity, Lambda Chi Alpha, which surprised lots of people. Donald has traveled to 36 countries and 28 U.S states.
Donald proved he would not let his autistic disorder keep him from living life. People with autism still face stigmas today. Donald stands as a hero, he faced numerous obstacles. Even while coping with autism, he was able to still live his life. Have you ever thought you were different or had people tell you, you were different? Have you ever done things that seemed weird to others? Everyone faces these questions in their life, and at some point, everyone can say that they have felt different before. Donald illustrates how to not let your difference define you. Any life is worth living no matter the difference and disorder.