We all know about Starbucks Coffee. Chances are that you are daily customers, or at least you have tried it once. Their coffee shops are located in every single state, on almost every street. Not only is Starbucks known throughout the United States, but throughout the whole world. Starbucks is the most famous and most recognized coffee shop in the world, serving more than 70 million customers face to face on a weekly basis. All of this success is due to one man who had the revolutionary vision for transforming how Americans view their coffee. His name is Howard Schultz.
In spring of 1983, two years after persuading Starbucks' founders to hire him as Starbucks director of marketing and operations, Howard Schultz was sent to Milan, Italy, to attend an international houseware show. Walking to the convention center, he was compelled to go into a small espresso bar not far from his hotel. As soon as he walked in, he could smell the "romanticizing aroma" of the freshly brewed coffee. He felt attracted to the sense of camaraderie. He could hear the welcoming "Bongiorno," the press metal bar, and the huge hiss from the steam escaping the espresso machine. The taste of the espresso left him speechless; he could feel the warmth and energy from the contents of the small cup. As he continued walking through the streets, Schultz observed that espresso bars were found on every corner of the city, and served as meeting locations for many Italians. That day, he "discovered the ritual and the romance of coffee bars in Italy." All of the espresso bars offered comfort, community, and a sense of extended family. They felt as an "extension to the front porch, and extension to home." Schultz experienced a cultural awakening in Milan that would shape his company and would give Starbucks its ultimate success. Milan was a revelation for him, as if he could see his future. He had envisioned Starbucks' potential in the coffee industry.
After a week of strolling through the streets of Milan and Verona, Howard returned to Seattle with an extraordinary idea, something that will change forever how Americans perceived their coffee. What he saw in Italy served as a foundation for a whole new industry in America. With great excitement, Schultz pitched his idea to Starbucks founders Gordon Bowker and Jerry Baldwin. He told them his vision of evolving Starbucks to a place where people could have a "personal relationship with coffee" and serve as a meeting place for Seattleites. It would be a place where their customers could experience the romance of an Italian espresso bar. He saw the romance appeal behind a cup of coffee, and the potential behind it. His bosses, however, did not agree with him. For them, Schultz was just an overexcited marketing director. They didn't like the idea of Starbucks forming part of the beverage business. They feared that the selling of coffee in the shops would dilute the integrity they had envisioned. They wished to remain a "small, closely held, private, and profitable coffee retailer." This disappointed Schultz greatly, but he never gave up the idea and vision he had for Starbucks. Schultz persisted, and after a year of persuading Jerry, the one founder that saw and shared Schultz's vision, he finally agreed to give the serving of espresso at Starbucks a chance.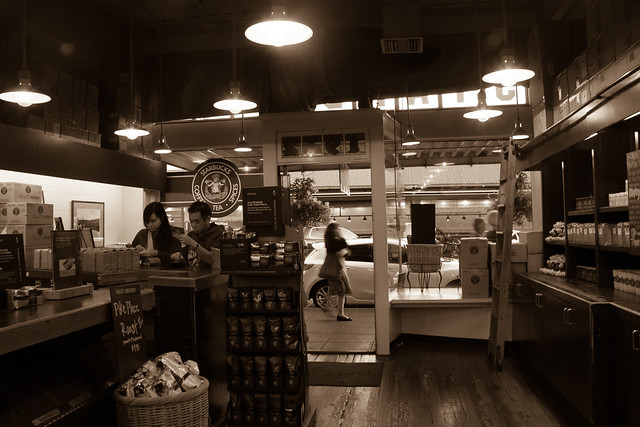 In April of 1984, the founders gave Howard Schultz a 300-square-foot space at Starbucks' sixth store, located on the corner of Fourth & Spring in downtown Seattle. Howard designed the shop as a full Italian-style espresso bar. Opening at 7am sharp, people began arriving one by one. Many ordered a regular cup of coffee, while others tasted the "unaccustomed burst of intense flavor" of the expresso. Enthusiastic baristas were "jazzed" about the new drinks on their menu and explained what each one was. Starbucks had entered a different business. Schultz's vision was becoming a reality. At the end of that day, the small coffee shop had served about four hundred customers, almost twice as many as the average customer-count of two hundred fifty at Starbucks' best performing bean stores at the time. Within two months, the expresso bar was serving an average of eight-hundred customers per day. The response was overwhelming, but once again, the founders decided to keep Starbucks just as a coffee roasterie. Both owners agreed they didn't want Starbucks to become a place where people just grabbed a small cup of coffee and go. They had a different vision for the shop. Regardless of Howard's effort at persuading them off their decision, they ordered Schultz to stop selling coffee and close his small, but successful coffee shop. Their decision left Schultz with a very hard choice to make and a conflict between two feelings: his loyalty to Starbucks, and his certainty in his dream for Italian-style espresso bars in America.
Weeks later, in December 1985, Howard Schultz decided to depart from Starbucks and start his own coffee company: Il Giornale. His original idea was to launch an espresso bar in downtown, high-traffic locations. He was determined to carry out his vision: transform the relationship people have with their coffee and re-create the romance, community, and artistry of the espresso bars of Italy. His original plan was to open eight espresso bars both in and outside of Seattle. To accomplish this, he needed $1.25 million to start his dream. Naively, he thought that he could attract all the money he needed through investments within the first six months. Ironically, his first investor was Jerry Baldwin, who invested $150,000 of Starbucks money to support him. 
Just as he left Starbucks, Schultz and Gordon traveled to Milan for a second time. Howard expected to come back with $1 million investment from Faema, the big espresso machine producer in Italy; however, the reality was not as expected. After pitching his idea, Faema turn him down because they didn't believe that Americans would ever be able to appreciate coffee as Italians did. This would be the first of many rejections Schultz would experience through his journey. The lack of support from the company meant Schultz had to go door-by-door to individual investors. Throughout the rest of his trip to Milan, Gordon and Schultz spent their time visiting espresso bars, taking detailed notes about the habits, menus, and decorations. They snapped photographs and took video tape recordings of baristas in action. They tasted multiple espressos and ate several meals served in different coffee shops around the city. By the time they returned to Seattle, Schultz was determine more than ever to accomplish his one goal.
But, the hardest part of his journey had just begun. Schultz had no personal funds to invest, he knew nothing of venture capital, and he didn't like the idea of asking friends and family for funds. He depended on investors to fund his dream. He needed to raise an initial $400,000 seed capital for his first espresso bar. After a couple of rejections, Schultz pitch his first outside investor: Ron Margolis—a physician who was overwhelmed by Howard's passion and determination. With Jerry's and Ron's investment, and the help of a financial service firm called Arnie Prentice, Schultz had raise the seed capital to inaugurate his first location in an office building, now known as the Columbia Center. Three months later, in April 1986, Il Giornale opened their doors to the Seattleite people.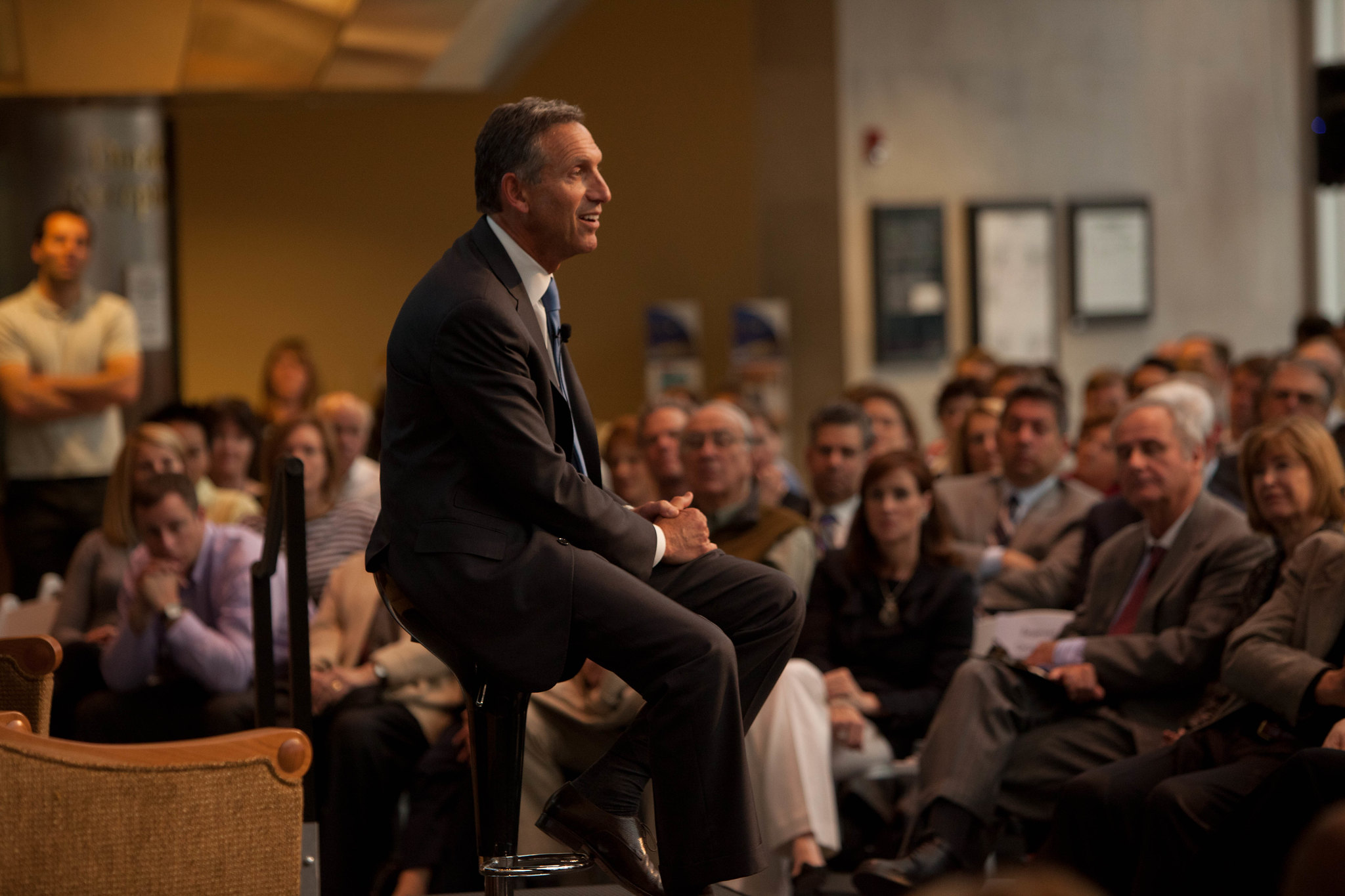 But his journey was far from complete. For the next couple of months, Shultz spent every minute of every day asking for money, racing from one meeting to another, and trying to pitch his idea to potential investors. This was a very humbling time for our restless entrepreneur. Many of the investors he approached didn't believe in his vision and rejected him ruthlessly. Over the course of a year, Howard had pitch his idea to 242 different potential investors, but only 25 actually invested in him. Regardless, Schultz never gave up on his vision. Not for a second did he believe that his plan wouldn't work.
Meanwhile, with the help of his partner: Dave Olsen, Il Giornale was growing at a fast pace. From day one, the espresso bar had exceeded their sales expectations, but it was a long time before the owners could expect any profit from it. A key moment for Il Giornale came in June of the same year. After pitching his idea to one investor, Harold Gorlic, Howard was able to reach his impound number with the acquisition of $200,000. This investment eased the immediate financial crisis, but his $1.25 million goal was still far off.
Through that summer of 1986, Schultz pitched the idea to Capital Resource Corp., a small business investment corporation, with the vehement hope that he would receive a great amount of support from them. Once again, he was turned down, but he manage to capture the interest of Jack Rogers and several other individuals who were willing to invest in his dream. After four months of opening Il Giornale, Schultz had raised half of the money he needed. His options, though, were narrowing down. 
He decided to take a risk and pitch his project and lifetime work to the "triumvirate" of Seattle: Jack Benaroya, Herman Sarkowsky, and Sam Stroum. They were one of the big power houses in Seattle. Their commitment would give an invaluable endorsement to Schultz's research for investors. Convinced by Howard's proposal and impressed by his determination, the triumvirate were ready to invest, but not before making some stiff demands. After two weeks of working out the details, the group gave Schultz an astonishing $750,000—an amount that exceeded his expectations and needs. With this investment, Howard ended up raising $1.65 million from about thirty different investors.
Howard Schultz was an ambitious entrepreneur with a set goal. Within his first six months of opening Il Giornale, the espresso bar was selling to more than 1,000 customers a day. The 700 square-foot coffee shop was a "little jewel, definitely ahead of its time." The second and third coffee shop came shortly after—one of which was located in Vancouver, British Columbia. By the middle of 1987, the espresso bar sold $500,000 a year. Schultz's vision was becoming more and more real.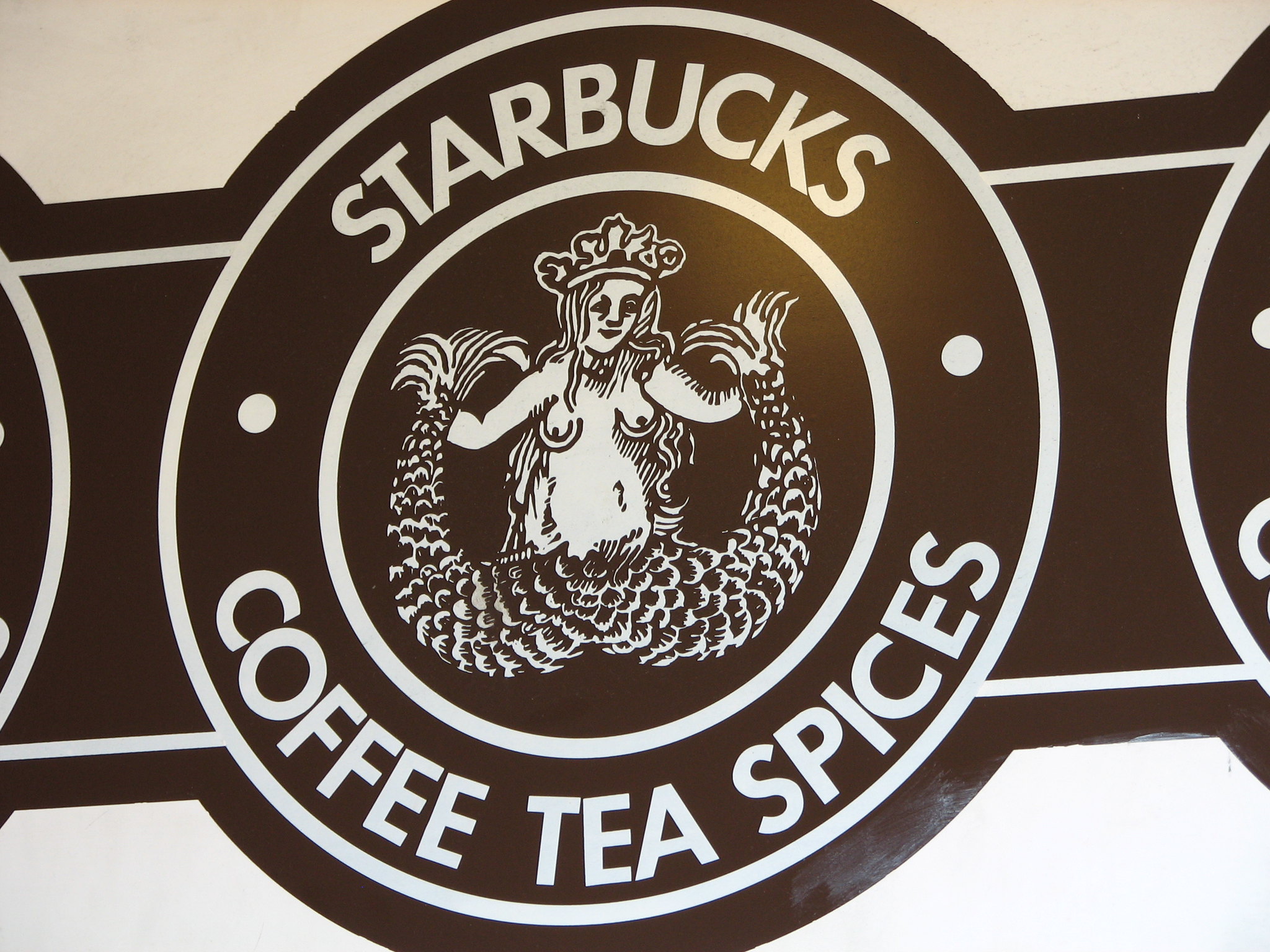 In March 1987, Howard received a call. Jerry Baldwin and Gordon Bowker decided to sell Seattle Starbucks stores, the roasting plant, and the name Starbucks. The ambitious entrepreneur decided to buy Starbucks, regardless of the fact that it was twice as big as Il Giornale. Not only had he exhausted nearly every resource to raise his $1.25 million, but he needed approximately $4 million to buy Starbucks assets. Once again, Schultz jumped into the search for investors to finance his dream. However daunting the situation might feel, original supporters were willing to increase their stake, since Il Giornale had become an exceptional espresso bar. Also, other investors who rejected him the first time were now willing to invest in him, now that Starbucks was involved.
Investment dollars were getting closer, but he hadn't quite raised the money he needed. Yet, after two weeks of arranging a line of credit with the bank, offering equal opportunity of investment to Il Giornale shareholders, and acquiring others, it seemed like a sure win for Schultz. However, this acquisition would come with its own challenge. Through the process of acquiring Starbucks' assets, Schultz encountered a major obstacle. One of Seattle's business leaders and Il Giornale's investor manifested an interest in buying Starbucks too. He had prepared a set of arrangements that only benefited him and some of his friends. This arrangement meant that Schultz would not be head of his own company, he would not be able to make the decisions anymore, and the shares would not be distributed equally among the rest of the investors. Schultz was worried the business leader had already lined up support from others big investors in Seattle. He would've left our ambitious entrepreneur with no funds to finance his dream of transforming the relationship people had with coffee.
With the help of his partner Scott Greenburg, Schultz prepared a new strategy for obtaining the funds he needed. With this new strategy in hand, Schultz organized a meeting with his opponent. This meeting was one of the most substantial meeting in Howard's life. It would determine whether he would be able to accomplish his dream. As he walked through the door to the meeting, he felt like the "cowardly lion, shaking his way to an audience with the Great Oz." His opponent was seated on the head of the conference table, in full control of the room. Without even having the courtesy of listening to Schultz's strategy, the business leader started blasting him with hurtful comments. "We've given you the chance of a lifetime" he said. "We've invested in you when you were nothing. You're still nothing." The business leader even threaten him. Schultz was shocked. Never during his whole journey had someone to talk to him that way. But he was not going to allow these rude comments to tear him down, not when he had worked so hard and was so close to accomplish his lifetime goal. Bravely, Schultz rejected the investor's proposal and defended his own idea. Angry and appalled, Howard offered a proposal that would benefit the other investors. They all backed him up. Within three weeks, Schultz had raised the $3.8 million he needed to buy Starbucks. By August 1987, Starbucks Coffee Company was his.
Two years after their opening of Il Giornale, Schultz's company was now known as Starbucks Corporation. The company started growing exponentially through the years. With his team, Schultz managed to open fifteen new locations during the first year of the acquisition of Starbucks' assets. By the end of 1994, Starbucks had inaugurated 480 stores throughout the United States. By the year 2001, with more than 4,000 stores, Starbucks had reached $2.3 billion in revenue. Today, Starbucks is the most recognized coffee shop in the world, with a total of 32,646 stores worldwide—15,328 expresso bars in the US, and 17,318 international. They serve an estimate of 70 million customers. In fourteen years, Schultz managed to build coffee's greatest empire.
I would like to extend a special thanks to the following people who accompanied me through the process of the creation of this article, for they made this journey a memorable one. First and foremost, I want to express my gratitude to Dr. Whitener, for he was the one that gave me the opportunity to write this article. I want to thank him for his guidance through the whole project, his time and availability revising and working with me for the success of my article. I would also like to express my gratitude to Daniela Durán, my RSC tutor, who engaged with my idea and provided me with significant advice for my article. Also, I would like to thank Dr. Necia Wolff, who assisted me in the search of resources I used in my research. Finally, I would like to express my gratitude to my family and friends, for they were very supportive and engaged through the whole process.