St. Thérèse of Lisieux, also known as "the Little Flower," was just a young lady when God revealed to her through a vision that she would die at a young age. Instead of being distraught and questionable of why that was her fate, she calmly accepted it, while seeing the goodness and mercy of him through this vision. This strongly urged her to spread the greatness of God to those who fear him. She did this in a beautiful manner by teaching them about "The Little Way."
In the year 1895, Thérèse was twenty-two years old when she wrote a book about her childhood for her sister, Pauline. As she was writing this, she realized how grateful she was for having two saints for parents, a humble home, and loving friends and relatives. She saw that millions of people did not have the same as she did, and she felt blessed to have them. "Heavenly Father, you have been so generous!" she exclaimed. "Now I want to give you something in return." But she asked herself, what could she give when she is so little and weak? After some prayer and reflection, she found the inspiration to make herself a victim of God's love in a new fashion.
On June 9, 1895, Thérèse made an Act of Love for the first time. It was long, but was based on simple facts. People are afraid of God, she told herself. They see him as a being who permits suffering and sorrow, who punishes even the smallest of sin. This makes death seem like something to be dreaded, and Heaven being impossible to reach. Over time, she understood that God is a being of love and mercy as he is of justice. He has an infinite love for mankind, and most of the time, this love finds no appreciation.
The desire to atone for these souls who constantly reject God led Thérèse to ask God to shower her with all his love, and to offer herself as a victim for this same love. She was willing to die a martyr as if she had given her life defending the love of God. After this offering, she soon found graces flooding her soul. One day, while she was making the Stations of the Cross, she experienced a vision from God that she described as "the penetration of a heavenly flame that seemed to pierce her very being." She felt that the hand of God was truly upon her, to the point where she thought she was dying. In an instant, this feeling disappeared, and she was left to ponder its meaning. She realized that it was a sign that God planned to take her to heaven soon. She thought, "What does it matter if my life is long or short? Dear God, take that! I choose everything that you have decided for me!" 
Two months later, Pauline received a letter from a young seminarian, who expected to be ordained a priest in a few years, and would leave for Africa as a missionary afterwards. The letter addressed his concern that although he was happy to work for God, he dreaded being separated from his family. He wanted to be a saint, but was scared of the sacrifices that he would have to make. Pauline asked Thérèse if she wanted to be the one to write back to him and encourage him. Thérèse was delighted with the task, and she felt that the seminarian needed to learn about "The Little Way."
Thérèse translated "The Little Way" in terms of a commitment to the tasks and kind deeds to the people we meet in our everyday lives. She took her assignments in the convent of Lisieux as ways of manifesting her love for God and for others. She worked as a sacristan by taking care of the altar and the chapel, served in the refectory and in the laundry room, and she wrote plays for the entertainment of the community. It is called "the Little Way" merely by being simple, direct, and graceful in even the smallest of tasks.
Thérèse wrote back to him saying that he is full of doubt because he is relying on his own strength, and once he learns to put himself as a little child in the arms of God, then everything will be different. A little while later, she asked him for a favor, that he would pray for her so that she can bring as many souls as she can to God, even after her death. He agreed to do this for the rest of his life. A few months later, she made the same request from another seminarian, to whom she also taught about "the Little Way." Thérèse was thankful that she could play a part in the apostles' mission. Since she was a girl, she could never become a priest, and since she was a cloistered nun, she could never teach the truths about the Church in pagan lands, but she could still have some share in both missions. Through secret meditation and devotion, she was able to merit for both her brothers the courage to carry on their difficult labors.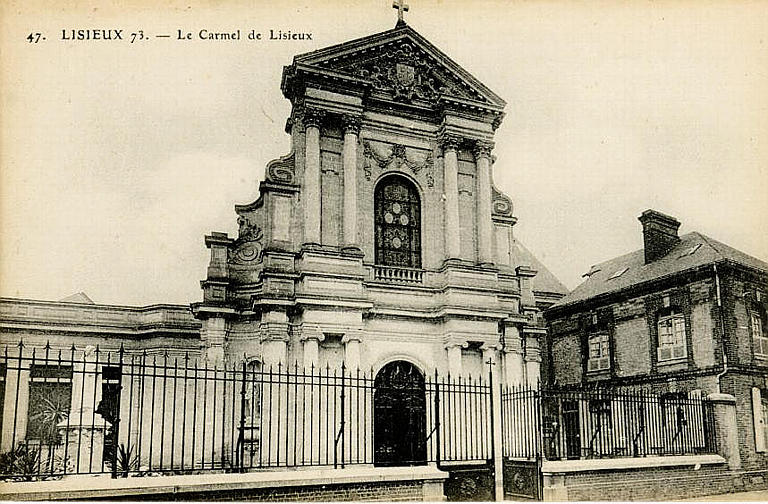 Thérèse continued to guide other novices, especially her little sisters in the convent. She played no favorites and gave herself even to the difficult members. She also did her best to teach them one important fact: That each and every soul born into the world is called to be a saint—not by halves or with indifference, but completely, and with joy. She taught them that for some, the process is long and difficult, mainly because they depend on their own abilities and don't think about submitting themselves to God with trust. Others achieve salvation more quickly because they have learned to be humble. One novice cried because she thought about all the things she had to acquire to become virtuous. Thérèse, however, showed her through an analogy that she was trying to climb a mountain, whereas God wished her to descend. Another one complained that she didn't like to suffer or be humiliated, and she questioned how she would be a saint with such feelings. Thérèse did her best to explain that feelings do not matter, and she told her that she could make a wonderful prayer out of her dislike for suffering and humiliation. In this way, she would present this as a token of her weakness. "If you feel regret that all the flowers of your desires and of your good intentions fall to the ground without producing any fruit, offer to God this sacrifice of never being able to gather the fruit of your efforts." The novice was somewhat consoled, but Thérèse knew she had reached her. Over and over, she described the beauty of simplicity in a person's spiritual life and how it is a sure way to God.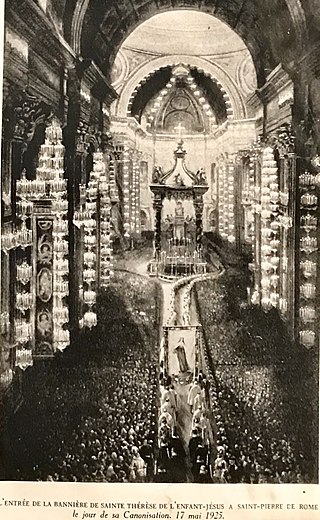 Thérèse taught that it is no lazy man's way to heaven, since it meant accepting suffering and humiliation without complaint. Her "Little Way" has never been praised, or even mentioned by the priests who gave her retreats, and was never bothered by it. Instead, later on, the whole world would accept her words and practice what she taught to this day.