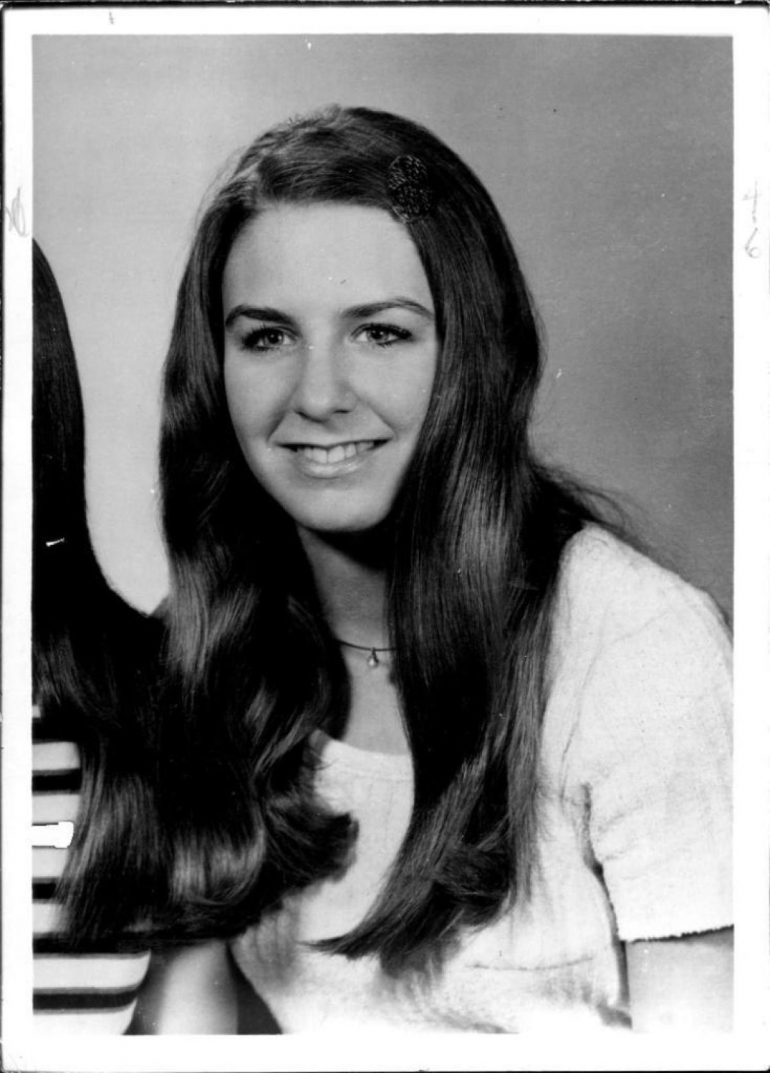 Linda Anne Healy, a stunningly flawless young woman, was a senior at Washington State University approaching her graduation with a degree in Psychology. The selfless and youthful Linda spent time working with mentally-handicapped children in her spare time. On January 31, 1974, in Seattle Washington, Linda awoke at 5:30 to begin her day. Her lively and bustling day was filled with classes and activities, just as one would expect for a 21 year old scholar. She wrote a letter to a friend outlining her intentions to cook dinner for her family that very evening. But Linda Anne Healy never made it to the dinner. Reported missing, the investigation would come to find her covers drenched in blood and her bloodstained nightgown shoved into her closet.
Later, on a cold night in Salt Lake City, on November 18, 1974, Carol DaRonch was leaving a shopping mall when she was approached by a young slender man. He proceeded to introduce himself as officer Roslyn and explained that there had been an attempt to break into DaRonch's car. As he asked her to get into the car to file a police report, she immediately realized "he wasn't who he said he was and that something really bad was going to happen," as she later described it. He then handcuffed her and attempted to confine her. Luckily, DaRonch was able to escape this man as she saw a car approaching theirs. She was a survivor who was able to give a profile of the kidnapper.
With DaRonch's help, the police had solid information, but no leads came of it. Years would pass, and more murders of young women occurred in Utah. As the investigators in Utah frantically searched for the suspect, they started to come across some chilling observations. They discovered that there were strange similarities with the Washington state murders and their murders; the missing women had similar profiles. Also, the disappearances all took place at night. The sightings of the suspect all described a man wearing a cast or sling and driving a brownish tan Volkswagen. To top it off, five witnesses described the suspect as an attractive young man. With the help of the witnesses, a composite sketch of the suspect was made.
Then, a young man was stopped on a driving violation. The only reason that the violation aroused greater suspicion for the police was that he attempted to flee by running stop signs and turning his car lights off. His suspicious tools blatantly dispersed all throughout his car was the cause for suspicion of his connection to the murders. Some of these items consisted of a crow bar, pantyhose, and handcuffs. With the passenger seat missing, he was arrested for suspicion of attempted burglary. The handcuffs were compared to the ones DaRonch had described. As it turned out, they were the same pair. When the man was picked out of a lineup by DaRonch, it was confirmed that he was the suspect who had attempted the kidnapping of DaRonch. The police also felt that this man, Ted Bundy, might be responsible for the connected murders in Utah and Washington, and also others in Colorado.
Bundy was convicted and sentenced to fifteen years in prison. During this time, police were investigating his connection to the missing women in Colorado. He had made credit card transactions near the locations where the women had gone missing. It was not too long before Bundy was extradited to Colorado for the murder of Caryn Campbell, a 23 year old nurse who had gone missing one night as she was looking to get a magazine from her room at the Wildwood Inn at Snowmass, Colorado. Somewhere between the hallway and elevator she had disappeared. Her body was found beaten on the side of the road in Snowmass. Awaiting his trial for that murder, Ted Bundy managed to escape prison by climbing into the ceiling light fixture. He then made his way to Tallahassee, Florida, where he rented an apartment near Florida State University under the name of Chris Hagen.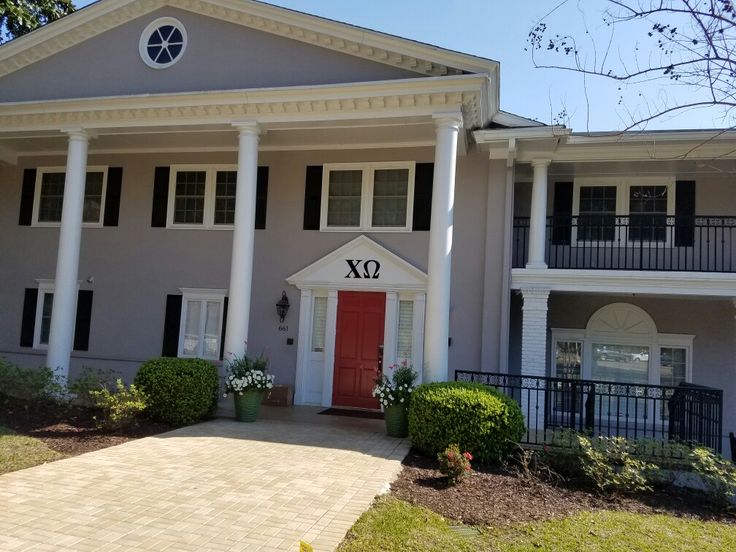 On Saturday, January 14, 1978, Bundy broke into Florida State 's Chi Omega sorority house. He strangled two women to death, raping and ruthlessly beating their bodies. Two other women were also beaten and hit over the head with a log. These girls managed to survive to tell their story, thanks to their roommate Nita Neary, who managed to arrive just before Bundy could murder the two beaten victims. The only evidence found to prosecute Bundy was in fact a mask that was found at the site of another woman attacked that very same night. This mask was identical to one found in Bundy's car. He didn't know that he had left behind unique bite marks on his victims at the sorority house, and that these bite marks were particular to his teeth and his teeth only. Yet again, none of this would bring Ted Bundy to trial.
It wasn't until February 9, 1978, that Bundy would have his last kill. Twelve year old Kimberly Leach had just been elected a runner up for valentine queen at her junior high in Lake City, Florida. Just before heading to her PE class, she remembered she had left her purse in her homeroom class. Upon being excused to run off to retrieve it, her friend was shocked to see little Kimberly running off with an angry man. Lieutenant Andy Anderson, an EMT with Lake City Fire Department, was on duty and heading home to shower and change clothes. Heading toward home, as he passed the Junior High, his eye caught the attention of something unusual. A white van had been stopped in the middle of the lane blocking traffic. A man was then leading a young girl from campus toward the van. In the eyes of those unaware of what was happening, she seemed to be taking off with what appeared to be an angry father. When the school called her home to ask why Kimberly had not gone to her other classes that day, her parents knew something was wrong. After not returning home, the authorities were contacted. Eight weeks later, after endless searches, her body was found in a pigpen. She had been sexually assaulted and strangled. Yet again, another similar act that tied all the murders together and pointed toward Ted Bundy.
The murder of Kim Leach and the Chi Omega investigation became linked on February 17. The captivating evidence was that Bundy had stayed in the Lake City Motel the very night prior to Kim's disappearance. During this time, on February 21, an article came out with the attempted abduction of Leslie Parmenter. Fourteen years old at the time, Parmenter caught the eye of a man in a white dodge van on February 8, 1978. He struck up a conversation with her, just as Parmenter's older brother was approaching. Angrily approaching the van, the suspect fled. The composite was an exact match to Ted Bundy. Suddenly all evidence pointed to Ted Bundy.
He wasn't caught in one fell swoop. Rather, it took time for investigators to link the individual murders with similar characteristics in the crime scenes, as well as the sightings of him and composite sketches. This all finally led to the capturing of Ted Bundy. On June 25, 1979, Bundy went on trial in Florida for the murders of the sorority women. The key witness to bring him to justice was Nita Neary, who had seen him fleeing the house after the murders. In addition, the bite marks on the victims' bodies were compared and found to be an exact match to his teeth. Bundy also had rented a room at The Oak Apartments near the Florida State University campus. All this evidence convicted Bundy, and he was sentenced to two life sentences. In January 1980, he went to trial again for the killing of Kimberly Leach. The fibers in Ted's van were an exact match to those of Kimberly's clothes. This was the crucial evidence that led to Bundy's second conviction. But witnesses Lieutenant Andy Anderson and a fellow schoolmate also played a role. Found guilty, he received his third death sentence. On January 17 1989, Ted Bundy was put to death. His death could only bring so much closure to the families of the countless victims in Florida, Utah, and Colorado. But his death ensured that he could never have another victim for his own malice pleasures.