B
eyoncé Giselle Knowles-Carter is a name known across the globe. She is a worldwide living legend whose work ethic, perseverance, and sheer musical talent has led her to earn twenty-three Grammy Awards, six consecutive number 1 albums, two Super Bowl performances, over $1 billion in total tour gross sales, and a groundbreaking performance as the first black female to headline Coachella Valley Music and Arts Festival.
With all of this success as an artist, Beyoncé has worked extremely hard to get where she is today. Her strong and unceasing solo career began in 2002, when the group she was a part of,
Destiny's Child
, made the decision to go on a temporary hiatus, so that each member could focus on solo projects and find their own identities as individual artists, in order to come back together stronger than ever.
That year was 2002, and after much success and growth with Destiny's Child, Beyoncé began to focus on her solo career. With Destiny's Child on a break, Beyoncé was dealing with a lot of hate and blame from the media, as people were failing to understand that this break was meant to be a temporary hiatus, and that it was a decision that the group had made collectively. But her solo album was one of the most anticipated of the year, and she was receiving a great amount of doubt from haters and critics who felt she had no place as a solo artist. The New York Times even released an  article in 2003 claiming that "[Beyoncé] is no Ashanti." But Beyoncé was hungry and determined to prove every single person wrong.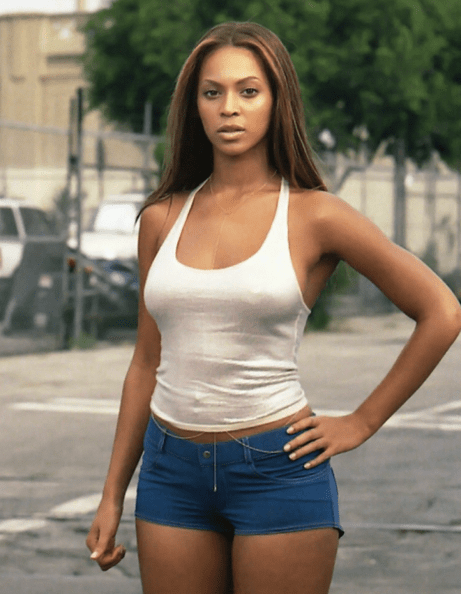 After starring in the movie Austin Powers in Goldmember as character Foxxy Cleopatra, and after being featured in Jay-Z's "'03 Bonnie & Clyde," Beyoncé began working on her first solo project. The album would be called Dangerously in Love, the same title as a song she had written for Destiny's Child's album Survivor. She chose this title because the album would essentially be a body of work that expresses the "steps [involved] in relationships and love." Beyoncé wanted to include numerous collaborations on this album, because she wanted to use this as an opportunity to learn and grow as an artist. She worked with many legends during this era, including Luther Vandross. Vandross worked with Beyoncé on a cover of Roberta Flack and Donny Hathaway's "The Closer I Get to You." Their cover of the song was included in Vandross' album, Dance With My Father, and in Beyoncé's album Dangerously in Love. Beyoncé considered this a blessing, because Vandross was someone that she knew she could learn a lot from, being the R&B legend that he is. Beyoncé also had the opportunity to work with legendary rapper Missy Elliott. Elliott wrote a song for Dangerously In Love called "Signs." She played the song for Beyoncé in the studio. It describes the characteristics of the different zodiac signs. The song discussed experiences that people of different signs have. Beyoncé's now husband, and legendary rapper, Jay-Z, would also be featured on the album, on the tracks "That's How You Like It" and "Crazy In Love."
"Crazy in Love" was the turning point for Beyoncé. She released it as the lead single for the album. The song was exciting and fierce and in 2018 would be named the "Greatest song of the century" according to Rolling Stone Magazine. The iconic horns blasting in the song, accompanied by Beyoncé's soaring vocals, Jay-Z's flow, and the widely recognized  "uh-oh, uh-oh, uh-oh, uh-oh- oh no no" bridge, all contributed to the song's acclaim and longevity. The horns were sampled from the Chi-Lites' "Are You My Woman" by producer Rich Harrison. Harrison had hung on to the sample hoping for the right artist to come along and record a song with it. After receiving a call from Beyoncé, he played it for her and it took her some time to warm up to it, but she did and he ended up writing the hook and verses in two hours. Beyoncé came back into the studio, looked at herself in the mirror and said "I'm looking so crazy right now," and that became the chorus. She then wrote the bridge, and Jay-Z would later record his rap.
The music video for "Crazy in Love" begins with an iconic strut from Beyoncé wearing jean shorts, a white tank top, and red heels. The camera zooms into her face and she asks the audience, "You Ready?" Long story short, nobody was. She does a series of different dances in different settings, wearing different outfits. Beyoncé had a vision for the video, wanting it to be fashionable, alluring, urban, and fresh. The video is fierce, innovative, and adds to the song's charisma.
When Beyoncé first played her album for Columbia Records, the label did not believe it would sell. "They told me I didn't have one hit song on my album. I guess they were kind of right. I had five," said Beyoncé in her show at New York's Roseland Ballroom. Following Dangerously In Love's release, which was postponed to June 2003, "Crazy In Love," "Baby Boy," "Naughty Girl," "Me, Myself and I," and "Dangerously in Love 2," all became hits, with "Crazy In Love" and "Baby Boy" each peaking at number 1. The album would also go #1, receive 5 Grammy Awards, and as of 2011, would sell over 11 million copies worldwide. Clearly the label thought wrong. With the album, came a short tour. The "Dangerously In Love Tour" was a 10-show tour in Europe in November 2003.
The 2004 Grammy Awards was a big night for Beyoncé. She would win 5 awards in one night, and would perform twice. She performed "Dangerously in Love 2," and she performed with the legendary artist formerly known as Prince. Prince wanted Beyoncé to perform with him and she was originally hesitant because it was a huge night for her and she wasn't sure if she needed much more. She also wanted to make sure she would be able to have her solo performance. Grammy Awards producer Ken Ehrlich found her at a photoshoot, talked to her, and she agreed to do the performance with Prince. Afterwards, Beyoncé felt amazing about it. She felt it was one of her best performances yet. The show was a great night for her, as she had worked so hard on her album and was proud of what she had accomplished. Her debut year as a solo artist was extremely strong, and would set the tone for her future. At that point, the music industry knew Beyoncé was a force to be reckoned with.
Following their hiatus and the release of their solo projects, Destiny's Child would come back together and create one last album together. After growth as individuals and uncovering their strengths and weaknesses, Beyoncé, Kelly, and Michelle would release an album that celebrated friendship, love, and their journeys. It would be called Destiny Fulfilled, as they felt that their time as a group was complete and that their careers as individuals were just beginning.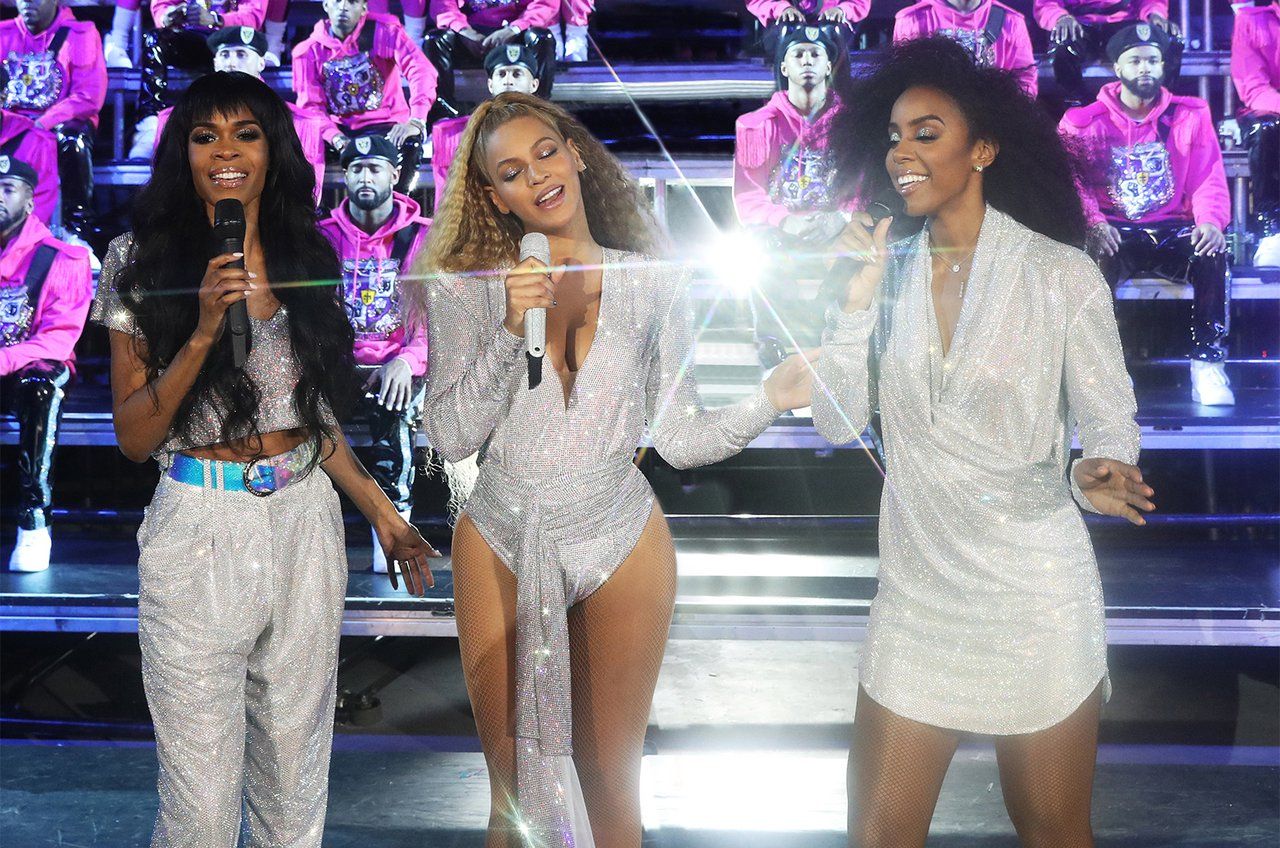 Beyoncé's career has taken her to legendary status. She has become the standard of the music industry and has had an undeniable impact on peoples' lives. She is 22 years into her career and she only seems to improve in each of her eras. Her longevity is a result of her work ethic, vision, versatility, and of course, talent. In 2018, she became the first black woman to headline Coachella, and for two hours straight she was serving powerful vocals, intense choreography, and an arrangement that paid tribute to historical black colleges. She opened the performance with none other than "Crazy In Love," and brought out Kelly and Michelle in what was an unforgettable Destiny's Child reunion. It is clear that Beyoncé continues to embrace her roots as an artist, knowing that where she is today is a result of the path that she has taken, which all began with Destiny's Child. Now 38 years old and a mother of 3, Beyoncé continues to pour her heart and soul into her music, and works tirelessly to create bodies of work that tell her story and performances that go down in history.