Mexico boasts two ancient civilizations the Aztecs and Mayans, the best beaches on its Caribbeans coastline, famous regional foods, and enticing cultural traditions that bring together the old and new worlds. One of its lesser-known combinations calls together the world of spirits with the living through Brujeria. Brujeria is different in each location but has found a lasting home in Mexico, even if often dismissed as simply superstition. Brujeria has deep historic and religious roots. So, what is brujeria exactly? Brujeria draws from witchcraft, but in Mexico, Brujeria goes beyond and combines with it new world religious elements as well.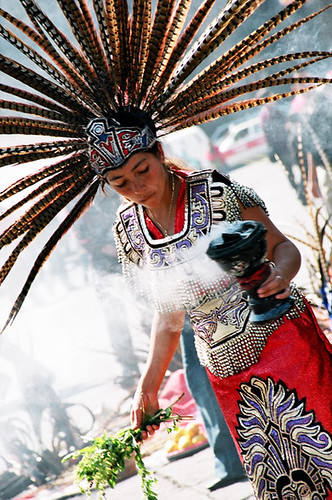 Mexican Brujeria dates back to when the Spaniards encountered the Aztecs residing in the Yucatan region of Mexico. Indigenous Aztecs performed many rituals and followed centuries-long cultural traditions. The Spaniards brought Catholicism. So when the two met, the differences in the ways they worshiped made conversion a contentious process with the Spaniards imposing Catholicism. The Aztecs, of course, wanted to protect their own way of life and resisted the idea of converting. Unfortunately, the conversion to Catholicism was going to happen whether they were willing or not. The Aztecs were forced to convert and practice Catholicism instead of the rituals and traditions they were so used to as they grew up. Although some Aztec did not seem to mind practicing Catholicism this was not the case for everyone, especially those who continued to proudly identify as Aztec. To impose religion, language barriers made the conversion more complex. When some Aztec citizens were practicing the Catholic traditions, they also practiced their very own rituals and traditions that they grew up with. This led to two very diverse traditions being integrated. When Aztec traditions were combined with Catholic practices, Spaniards frowned upon these heretic formulations, especially since they viewed them as the practice of demon-worshipping, even when this was not the case. Bringing the Gospel to "save" the Aztecs met the language and cultural barriers of people who were so intent on preserving their traditional way of life. Brujeria became the outcome of this situation. While some obliged the Spaniards and conformed to their Catholic rules, others practiced their adapted rituals of brujeria traditions in secret. Over time, brujeria steeped in Aztec's old ways integrated more Catholic rituals and traditions as well, such as adding prayers to the saints when practicing it. The Spaniards burned at the stake anyone they caught practicing brujeria or whom they accused of it.  By the 1800s the price of brujeria no longer cost one's life but those who were found practicing were outcast from the community which no longer was as dissuasive a punishment. With no longer consequences existing to hinder anyone, Don Gonzalo Aguirre openly encouraged a return to brujeria to further revive it. Gonzalo Aguirre was around twenty-four when he gave himself to the practice of brujeria, and he did this in the 1950s when he provided transport services to the "Brujo Mayor," who at the time was a man named Manuel Utrera. Not much is known about Utrera himself, but what is known about the past "Brujo Mayor" Utrera himself is that he did not want his wisdom to die with him. With the goal of continuing his legacy, he took the twenty-four-year-old Gonzalo Aguirre under his wing and taught him everything he could. When Utrera passed, Gonzalo Aguirre was left with Utrera's skill and knowledge of brujeria. As Gonzalo Aguirre took on more clientele, along with Utrera's clientele, he continued to learn more about brujeria itself. In doing so, he decided to make a spiritual and supernatural pact in which he would gain more power and knowledge so he could share it. There were not many individuals willing to learn the practice of brujeria especially with how taboo it was in a superstitious country, but it would slowly and gradually take traction in this one little town in Mexico. This ended led to the biggest cultural shift for the acceptance of brujeria, as well as, witchcraft in Mexico.
Gonzalo Aguirre put the town of Catemaco, Veracruz on the map for the practice of brujeria through his hard work. He studied and practiced brujeria and taught others in order to further expand its the legacy. He also expanded his knowledge of the occult sciences as a whole to better his understanding. His knowledge and skills garnered the attention of some rather strong public figures at the time like politicians, actors, and business leaders. Public figures wanted luck on their own endeavors so they asked Gonzalo Aguirre to perform brujeria rituals on them for good luck on their tasks and goals. Public figures of course are the best influencers, so once these famous and well-known people started asking for charms or spiritual cleansing, more people came to visit Catemaco to seek blessings and success. People would go on to tell others word of mouth spread this information ever wider. Despite Mexico having quite a highly religious background with a majority of its citizens being devoted to their Catholic faith, it did not stop any of them from showing an interest in all things brujeria. Public figures got involved in supporting brujeria which heightened everyone's interest further. Of course, once this interest was made present to those who did not "stray" from their faith this lead to brujeria being known by the church. The Catholic church strongly opposed brujeria and all forms of witchcraft or any of the occult sciences due to the belief that it was all dedicated to worshiping the devil or that it was all inherently evil, despite the fact that it is not the case for all forms of brujeria. Ignoring that, the church would give constant warnings of how "demonic" it was but despite the warnings given to the public, that did not stop the majority of the people's curiosity to explore brujeria. Catemaco, Veracruz was and is the best place for exploring brujeria. Demon worshiping was not just the only issue that the church had with brujeria, there was also the more common issue that lies with anything having to do with witchcraft. Was brujeria scam or not? The church was worried about whether or not if people are being scammed and being taken away from practicing the "true faith," but here is a little tip to those who believe in the occult sciences or brujeria in general. There are scammers when it comes to brujeria that just want to make a quick buck, so it is easy to take advantage of those who believe in it, but if you do believe in it and want to avoid the scammers and con artists, here is what you need to know; those who are devoted to brujeria or the occult sciences believe that their skills and knowledge are a gift from God or just higher powers in general, if they believe that their power is a gift then they believe it is only right to share that gift. Brujas do not have set prices when sharing their gifts, it is only right to give them some sort of payment, but you must give them the amount you think is deserved. For example, you can give them about fifty dollars if you think it is fair, but they should not be saying that the cost is fifty dollars. If a bruja has a set price, they are just scammers or exploiting their gifts. The church's issue that lies with brujeria is just the way that they demonize it or they just believe it is all for show. Gonzalo Aguirre had to deal with naysayers of all kinds, but clearly, they stemmed mostly from the church, however, he did not stop what he was doing. Eventually, he starts a shift in views towards brujeria that started in Catemaco, which was taking shape in Mexico's first International Congress of Witches hosted by the "brujo mayor" at the time Don Gonzalo Aguirre.
The International Congress of Witches essentially upgraded Catemaco, the witchcraft capital of Mexico into the witchcraft capital of the world. On the first Friday of March, the International Congress of Witches begins and lasts for a weekend and has continued on since it first started in the seventies. The first conference being hosted by the "brujo mayor" at the time, Gonzalo Aguirre, and started the conference to normalize the culture of not just brujeria, but all occult sciences, in Mexico. Any practice of the occult sciences was considered taboo by all religious organizations, as with any witchcraft practiced in the country. While he hosted the conference; he did not run it alone. He brought together many spiritual practitioners from all over Mexico. These connections helped him pull off the event. Gonzalo Aguirre's reasoned that hosting such an event could reach the goal of his predecessor, Utrera, who had wanted to unite the many brujas and brujos in Mexico, but unfortunately, never acted on this idea. Despite the strong following of witchcraft by women in Mexico, it is typically men who become spiritual leaders and healers. For example, the Aztecs had around forty types of formal classifications for those who were invested in various types of magical arts. These roles were filled by men, which happens to be an ideal that still takes place today. Because of this, Catemaco has an institutionalized "brotherhood" of brujos who are known as the Trece Brujos. This is used to describe the many different types of practitioners in the occult sciences or brujeria in Catemaco, and the "brotherhood" always gets together for The International Congress of Witches. The criticism from the church and Catholic Church officials led to terrible PR, and this led to the name being changed. The conference is now referred to as Fiesta de Ritos or the Festival of Magical Rights. Despite the rebranding, many witches, sorcerers, healers, and shamans from around the world, including groups such as the Romani are still attracted to the festival. As previously stated, the conference takes place on the first Friday of March, but starts at the stroke of midnight, and is kicked off with a mass where they burn a 6-pointed start that is about 10-feet. The burning of the start opens the gate of good and evil. Throughout the conference-turned festival, all types of witchcraft is performed, such as white magic, which is most common, or black magic, which is typically frowned upon, but still tolerated. People receive limpias or cleansing, more specifically spiritual cleansing, at the conference or they can ask for charms for luck. This not only attracts those who practice the occult sciences, or the public figures wanting luck on endeavors but tourists as well who wanted to participate. A majority of the tourists that attend the conference are known to visit specifically for charms for finding or improving love. The attraction that the conference received from tourists and public figures helped improve the view of what witchcraft is in Mexico. Gonzalo Aguirre's legacy is the International Congress of Witches, and this conference helped normalize the culture of brujeria in Mexican society. It went from being frowned upon to being tolerated, and this may not seem like a lot, but it is quite a step for a very superstitious country.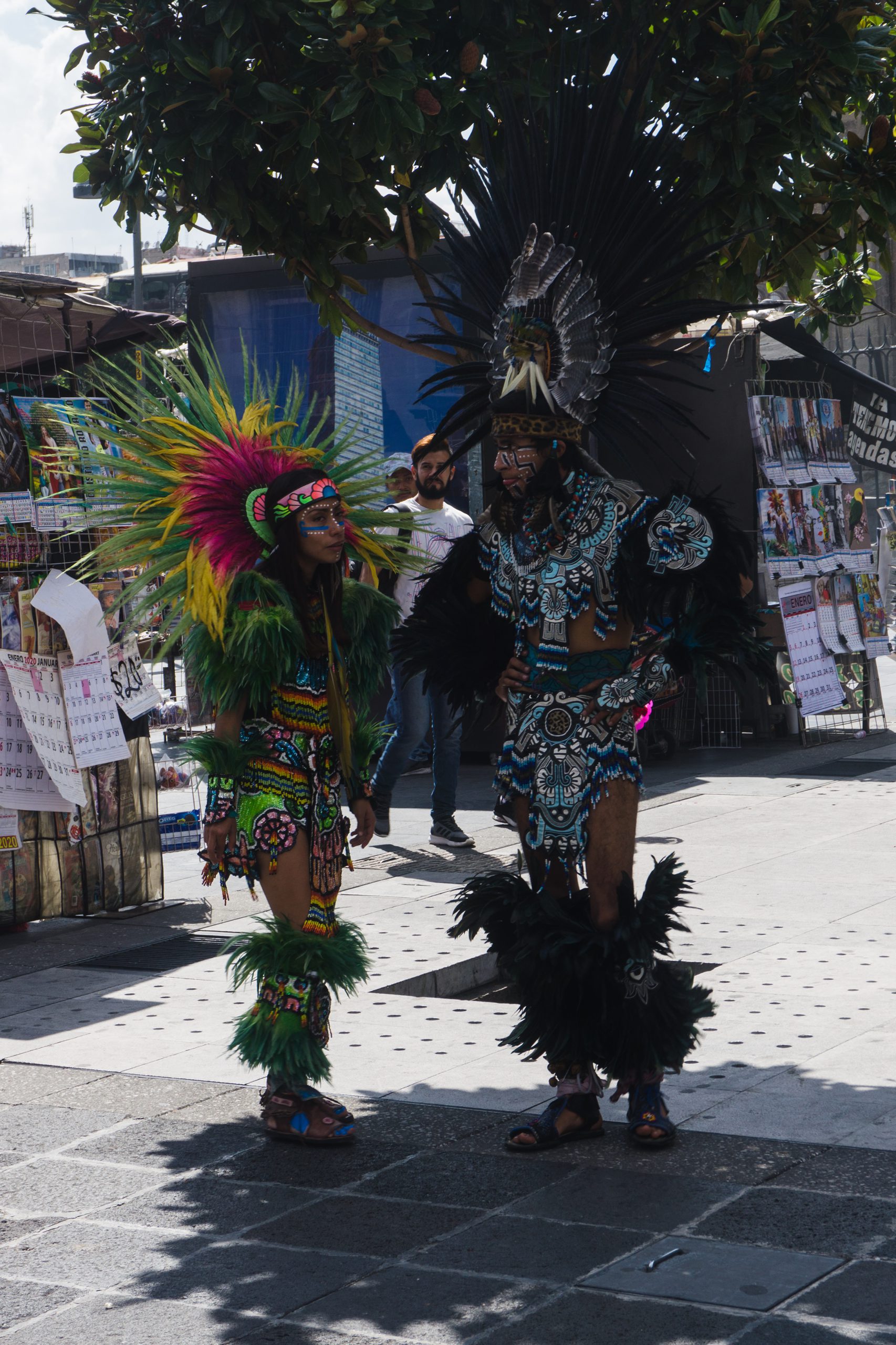 Mexico has come a long way in terms of how they view brujeria and occult sciences. The Catholic Church itself has even reached a different view of brujeria. Of course, it still is frowned upon, but it is tolerated enough to acknowledge it as a way of life, just as how being Catholic is a way of life as well. The people of Mexico had their curiosity piqued and went out of their way to learn and understand more. The Aztecs are now connected to some parts of their traditions by practicing brujeria.  Shamanism provides a great example of these close ties into the Aztec past. Learning shamanism and practices such as curanderos are in part tied to brujeria. Also, the lighter and more positive parts of brujeria, for example, healing rituals, are shown to visitors, tourists, and locals proving that brujeria is not all evil, which helps improve its image. Despite the lighter side of brujeria, the dark side of it, as with many other practices, beliefs, and religions cannot be ignored. Although the church condemns brujeria, they made space for it, which is a lot to ask of a highly religious society. This respect  by the church leads to more positive views for the practice and traditions, and more acceptance for brujeria. People of Aztec descent can more freely practice the few traditions of brujeria in peace. The Aztecs were one of the first indigenous groups, whose heritage was wiped by the Spaniards aspiration to "save" them. Therefore, each little bit of Aztec traditions in brujeria provides connection to a very distant past that people who condemn brujeria fail to realize. Gonzalo Aguirre passed away in the late 2000s, but he left a significant legacy for not only himself but for brujeria in Catemaco, Veracruz that still reigns as the center of brujeria. Beyond the weekend of the conference, the town welcomes all brujos from Mexico, and from all around the world as well, fostering a great environment for all who are dedicated to the occult sciences in general. Aguirre had a truly positive impact in reviving traditions of brujeria and popularizing them.