She never got to blow out the fourteen candles in front of her. She never wore that birthday tiara that she was so excited to show off. Most of all, she was never happy with the remaining minutes of her life.
Megan Taylor Meier was born in O'Fallon, Missouri, on November 6, 1992, to Christina "Tina" Meier and Ronald "Ron" Meier. Although she was described as a happy and bubbly girl who enjoyed spending time with her friends and family, life was never easy for young Megan.1 She struggled with weight problems, depression, and attention deficit disorder. When Megan was in third grade, she talked about committing suicide, and ever since then, she had been in the continuous care of a psychiatrist. By the time she reached eighth grade, things got better for Megan. She lost twenty pounds, she was on the volleyball team, and she was in a better mental state. All in all, it was a fresh start for Megan.2
Megan's life changed when she was introduced to the popular social networking web, Myspace. Back when Facebook was still on the rise, teens were using Myspace as a platform to socialize, post pics, and talk. Some even went as far as opening fake accounts to talk or just have false identities and play pranks on each other. Megan and her friend Sara Drew were no different. Sara was the girl that lived four houses down, and they both were good friends. They opened a fake profile of a girl on My space to talk to boys. When Megan's mom Tina found out, she was really disappointed by her daughter's wrongdoings and banned her daughter from using Myspace ever again. And soon Megan had cut ties with her friend Sara and was in a constant on and off friendship.3
Social media refers to Internet-based applications that allow people to create and exchange content using digital network technologies. Over the years, social media has gained a wide audience, mostly teens. Teens are likely to be obsessed with social media because their underdeveloped frontal cortex cannot manage the distraction and temptations that come with social media. A survey showed that 86% of girls within the age of 15-17 have a social media profile, which is higher than that of boys in that same age group. They are primarily drawn to social media for personal connections and the opportunity to share activities with their followers and friends.4
"I've raised three kids, and the technology changed a lot from the time my first kid became a teenager to the time my third kid became a teenager," said Waslick, chief of Child Psychiatry at Baystate Medical Center.5
For better or for worse, social media has had a huge impact on teens. It has made the spread of information much easier and faster. One can learn about people with varied backgrounds, enhance their creativity by sharing musical and artistic projects, collaborate on school projects outside of class, raise money for charity, and so on. However, not everything about social media is positive. Rather, it often comes with negative consequences, replacing face-to-face socialization with plastic screens, hindering teens from developing self-confidence and real-life social skills. Some other negative aspects of social media include cyberbullying, sexting, sleep deprivation, Facebook depression, and poor academic performance.6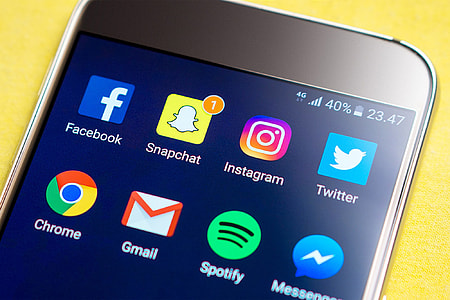 When she was almost fourteen years old, Megan begged her mother for a second chance on Myspace. Tina reluctantly agreed, but her agreement came with rules on how to use it. Megan had to use her computer in the main room with her parents around. Her parents would be the only ones to have the password to her Myspace account, and Megan had to run any friend request acceptance by her parents.7
Not long after she had re-opened her Myspace account, she received a friend request from a boy named Josh Evans. Evans claimed to be from Florida and had recently moved to O'Fallon. He told Megan that he played the guitar and drums and that he had come from a broken home. They shared a lot about themselves, so much so that Megan started to like him. However, Evans never bothered to share his contact information, and this was really sketchy to Tina. When Megan asked him for his phone number, he claimed that he didn't have a cell phone and that his mother didn't have a landline yet.8 Tina was hesitant about Evans, and she even went to the police department to figure out whether he was real, but nothing could be known.9
On Sunday, October 15, 2006, Megan received a disturbing message from Josh:
"I don't know if I want to be friends with you anymore, because I've heard that you are not very nice to your friends."10
Confused, Megan responded,
"What are you talking about?"11
But Josh never responded.12
The following day, Megan handed out invitations to her fourteenth birthday party. At the end of the day, she rushed back home to check if Josh had responded to her last message. Instead, she found out that he was sending her upsetting messages, and he was sharing their messages with others online. Tina, who was in a rush to get to work, saw that her daughter was really upset and told her to sign off, but Megan didn't listen. Instead, she fought back using vulgar language.13
Later, when Tina called her daughter and asked her if she had signed off, Megan said,
"They are all being so mean to me."14
Tina insisted that Megan sign off the website. Fifteen minutes later, Megan called her mother crying.
"They are posting bulletins about me. Megan is a slut. Megan Meier is fat."15
Most people think of bullying as a childhood issue children will outgrow, but bullies are growing up and entering university campuses. Bullying refers to unwanted, violent, and unnecessary behavior among school-aged children that involves a real or observed power inequality. Bullying includes actions such as making threats, spreading rumors, attacking someone physically or verbally, excluding someone from a group, and sending embarrassing messages to another person. Bullying can occur in person or through technology, and it has serious and enduring negative effects on the mental health and overall well-being of youth. Bullying includes those who bully others and those who are bullied, as well as those who both bully others and are bullied by others, sometimes referred to as bully-victims.16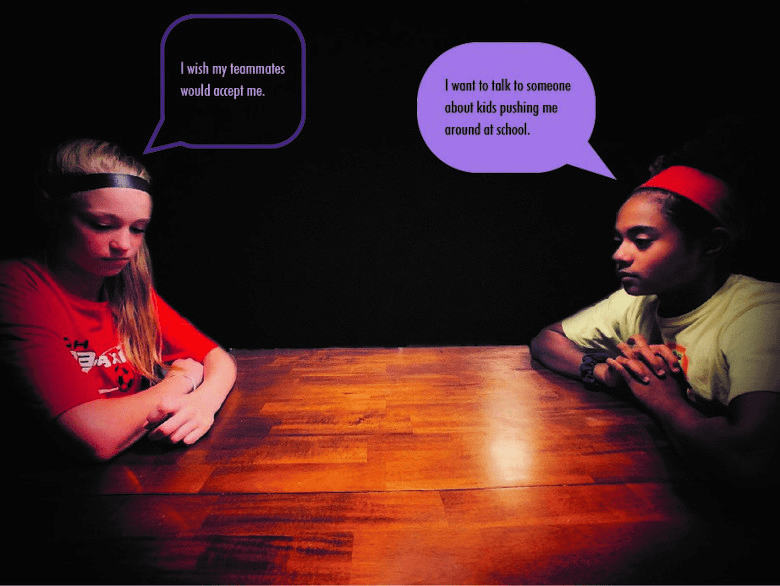 The negative consequences of bullying may include depression, anxiety, involvement in interpersonal violence or sexual violence, substance abuse, poor social functioning, and poor school performance, including lower grade point averages, standardized test scores, and poor attendance. Youths who report frequently bullying others and youths who report being frequently bullied are at increased risk for suicide-related behavior. Youths who report both bullying others and being bullied (bully-victims) have the highest risk for suicide-related behavior of any group involved in bullying.17
Technology has become a big part of young people's lives and it plays an increasingly important role in their day-to-day activities. However, it has also become a platform for so many young people to bully each other. Cyber-bullying has become a serious problem for university students and can cause long-term effects on victims. Avenues for cyber-bullying include emails, blogs, text messages, and social networking sites such as Facebook, MySpace, WhatsApp, Instagram, and Twitter.18
Tina was angry at Megan for not listening to her and using vulgar language. Megan was furious at her for not taking her side, so she left the room yelling at her mom. As Tina got ready to eat dinner, she had this gut feeling that something was wrong. When she rushed to her daughter's room, she found her hanging from her closet and immediately called the neighbor to perform CPR before rushing Megan to the hospital. However, Megan was pronounced dead the following day.19
After Megan's death, her family sought a grief counselor to deal with the trauma of losing their daughter. When Megan's dad, Rob, went to her MySpace account to see who this "Josh Evans" was, he saw that Josh had deleted his account and vanished into thin air. Even the FBI couldn't trace where the messages came from. It wasn't until a month later that the Meiers discovered who was responsible for their child's death. One of their neighbors, Michele Mulford, told the Meiers that Curt and Lori Drew, who lived four houses down, had created "Josh" with their daughter Sara, a longtime friend of Megan's. Even Mulford's own daughter, also thirteen, had been given the password to the account and had sent at least one unkind message to Megan in Josh's name. Unfortunately, when the Meiers took the Drews to trial, the law could not prosecute them and Megan's death was ruled a suicide.20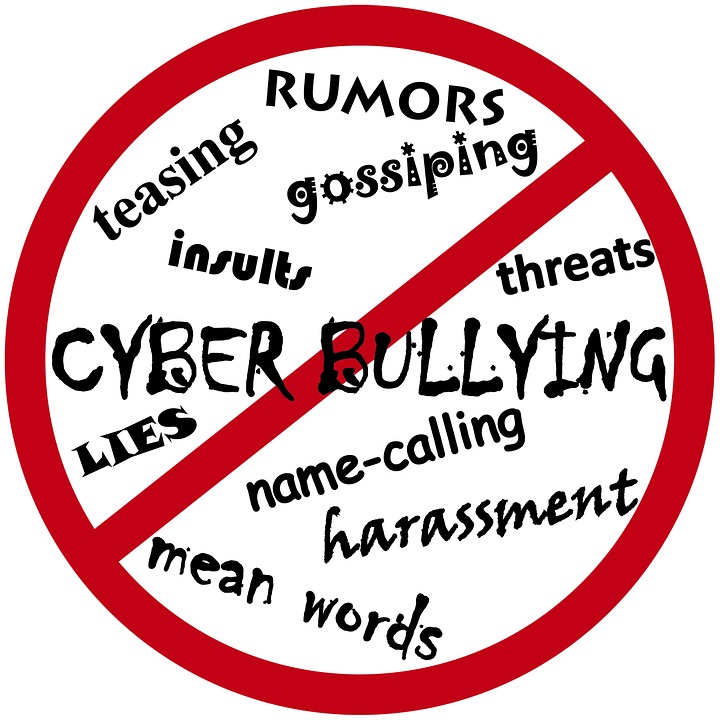 Suicide, from the Latin word suicidium, is the act of taking one's own life. Suicide is the second leading cause of death among teenagers in the United States and has become a growing concern. Suicide affects all teens, but some groups are at higher risk than others. Boys are more likely than girls to die from suicide. Of reported suicides in the 10 to 24 age group, 81% of deaths were males and 19% were females. Girls, however, are more likely to report attempting suicide than boys, a number likely to double up in the LGBTQ community.21
Cultural variations in suicide rates also exist. Native American/Alaskan Native youth have the highest rates of suicide-related fatalities, and a nationwide survey of youths in grades 9-12 in public and private schools in the United States found Hispanic youths were more likely to report attempting suicide than their black and white, non-Hispanic peers. Several factors can put a young person at risk for suicide: a history of previous suicide attempts, a family history of suicide, a history of depression or other mental illnesses, alcohol or drug abuse, stressful life events or loss, and easy access to lethal methods. However, having these risk factors does not always mean that suicide will occur.22
The Meiers were devastated by their daughter's death but had to keep going. Tina and Rob got a divorce, and in December 2007, Tina launched the Megan Meier Foundation, a nonprofit organization against bullying that offers day-long workshops to more than 280,000 students, parents, and educators across 36 states. In August 2007, Tina opened the Megan Meier Foundation Resource Center in St. Charles, Missouri, which offers free counseling, assistance and support to kids who've been bullied and their families.23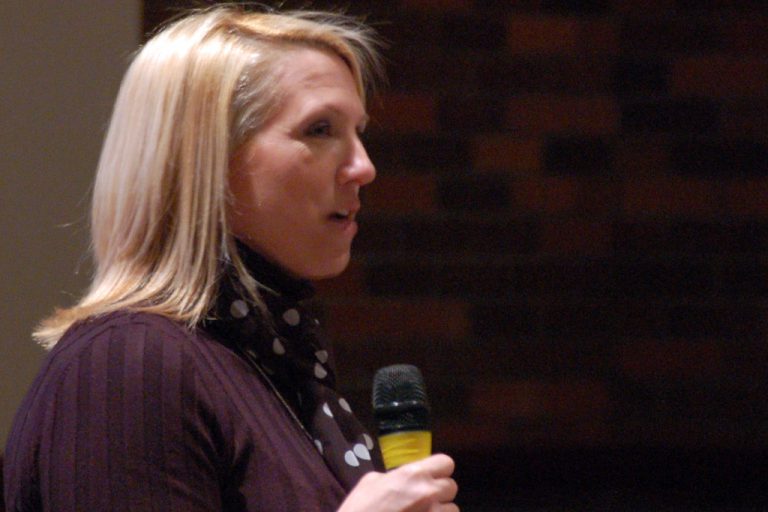 "This started out of such tragedy," she said, "then it became this passion and ultimately a mission I went into with full force."24