Julius Caesar is a name that is sure to come to mind when one thinks about some of the most influential and famous rulers in ancient history. Indeed, Caesar's character and the unique way he ruled his subjects make him stand out from others that came both before and after him. His actions were legendary: he conquered all of modern-day France, personally started one of the most significant civil wars of all time, and took over the entire Roman Republic by brute force, just to name a few. If it were up to him, he would have conquered all of Europe. The ability and willpower to take down one of the strongest Republics in ancient history on your own in order to become a sovereign dictator is something no ordinary man possesses. Julius Caesar was nothing near ordinary; he had gone through a life of struggle before he eventually rose to become one of the most famous rulers of all time. To state that Caesar's life before his conquest of the Roman Republic was not easy is an understatement, especially when one considers the fact that, at the age of only 25, young Julius Caesar was captured by Cilician pirates.
In 75 B.C.E., Julius Caesar was traveling through the Aegean Sea headed for Rhodes when a band of Cilician pirates captured and held him for ransom. This sort of event was common in the early 1st century B.C.E., when the Mediterranean Sea was filled with crime, primarily due to pirates and smugglers. These pirates made a habit of targeting Roman vessels to kidnap and steal anything that they could. The constant threat from these pirates terrified Romans for years. The seas surrounding Greece were controlled by the pirates, as many crimes continued to be documented up to the end of the 1st century. The most famous offense was one conducted around 99 BCE, when the daughter of the orator Marcus Antonius was kidnapped, and held at a large ransom for her freedom.
Julius Caesar was held prisoner in the Dodecanese islet of Pharmacusa. As the pirates held Julius Caesar captive, they put a ransom on him of 20 talents of silver. When Caesar found out about this, he knew that the pirates had no idea who they had just captured. Accordingly, he told the pirates to raise the ransom to 50 talents of silver. Of course, the pirates were quick to raise the ransom, but they were nevertheless shocked that their own hostage chose to have his own ransom raised. They began to realize that Caesar's character set him apart from any of their previous captives. After the pirates raised his ransom, Caesar sent out some of his followers to collect the ransom and demanded they not return unless they had all of the money with them. While being held captive, Caesar did not act like an ordinary prisoner would. Caesar got very comfortable among the pirates by taking part in their games and helping out around the ship. After a while, Caesar even began bossing and ordering around the pirates. He would have the pirates listen to his speeches and if one of them didn't like his speech or thought it was bad, Caesar would insult him. If Caesar wanted to sleep and the pirates were making too much noise, he would order them to be quiet. The pirates began to enjoy being around their young prisoner who clearly thought so much of himself, and they quickly started to respect him. They had no idea that Caesar was only being friendly with them as a result of his current predicament.
Caesar began to grow impatient and extremely insulted that he was being held captive by the pirates, and he ultimately informed them that, as soon as his ransom was paid and he was released, he would come back to kill and crucify all of them. Whenever the pirates heard this they would find it incredibly amusing, and they did not take it as a threat in the slightest. Caesar, however, was not joking, and nearly 38 days after he was initially kidnapped, his ransom was paid and he was still peacefully released. At this time, Caesar did not have any official power within the Roman Republic. Yet due to his incredible persuasion and personality, he was able to get a small fleet together to go searching for the pirates. Caesar knew that the pirates didn't take his threat seriously, so he returned to the island of Pharmacusa where he had been held captive and found the pirates still camping there. Caesar and his fleet quickly captured nearly all of the pirates and took their belongings, including the money that they received from his ransom. Caesar took the captured pirates to the city of Pergamon and had them imprisoned. Caesar wanted the pirates executed, so he went and spoke to the governor of Asia, Junius. After a long discussion, Junius rejected the proposal, which infuriated Caesar. Instead, Junius wanted to sell the pirates and keep the money for himself. Caesar was determined to make the pirates pay for their actions, and returned to the prison in Pergamon where the pirates were being held to take matters into his own hands. He personally had every pirate crucified, just as he had promised when he was being held captive. However, Caesar decided to show them some mercy and slit the throats of every pirate so that they would not suffer as much.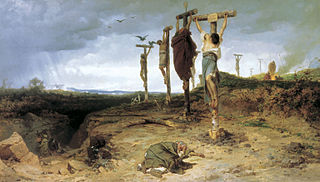 What sets Julius Caesar apart from many other historical rulers is his extreme determination and his crazed desire to get what he wants. He was determined to get back at those pirates, whom he had believed had disrespected him, and he defied the legal authorities in order to handle their punishment himself. Caesar was able to become a very successful ruler as a result of his ability to interact with others, to speak with conviction and meaning, and to persuade people to follow him. While most students of history think of Caesar defeating his opponents with pure force, this story depicts a different side to his personality. In this instance, Caesar used his charm to form a type of friendship or companionship with the pirates, so that he was able to act how he wanted while on the ship, enjoying more freedom than any other hostage had. When Caesar was released, he returned and punished the pirates with lethal force. Caesar viewed the pirates as weak and as people he could manipulate in order to get back at them for capturing and humiliating him.
All of the qualities that Julius Caesar possessed became great tools that helped him become one of the greatest and most memorable rulers in history. The same qualities, such as his pride and determination, that propelled him to greatness, however, were also the very instruments of his downfall. Before his assassination on that memorable day on March 44 BCE, Caesar did not want to be near the soothsayer who attempted to warn him to beware the Ides of March. Caesar ignored him because his arrogance was at an all-time high and he did not believe anything could happen to him. Julius Caesar's character, desire, and determination are the things that have made him stand out in history and they will continue to do so. Further, all of these qualities were on display when he was faced with the "obstacle" of being kidnapped by pirates. For Caesar, his kidnapping was merely a slight inconvenience. For the pirates, however, it was their worst mistake.