April 28, 2017 was a day that would burn William "Billy" McFarland's reputation to the ground. Unbeknownst to all that anticipated this date, complete chaos would soon overcome their stay on the Exuma Islands and soil the luxurious image of the widely publicized Fyre Festival. After paying thousands of dollars to attend the event, festival goers would step foot on the island and be welcomed by an "abandoned construction site in a tropical ghost town, built atop a landfill of shattered rich-kid dreams." Extravagant villas were actually just simple tents; and delectable, gourmet meals were none other than cheese sandwiches. As for McFarland, he would be too shocked to present himself and assess damage control. The feeling of luxury and celebrity status would quickly be replaced with survival and fear. Tragically, Fyre Fest would only come to life on social media. It was dead upon arrival in reality.
The initial flame that sparked Fyre Festival began with Billy McFarland's particular liking of marketing and curiosity towards how businesses worked. Fyre Festival, a grandiose music festival that was set to take place on the weekends of April 28-30 and May 5-7, 2017, was the place where McFarland would present himself as a technology mogul and illustrate to others that happiness is attained through wealth, power, and exclusivity. Billy McFarland grew up with the rise of the internet, which subsequently allowed technology to shape the way that he came of age. As early as the second grade, Billy had created a small way to market a broken crayon fixing business on internet-connected typewriters that were used at his school. Billy's inquiring mind led those around him to view him as a remarkable individual that possessed the power and intelligence to alter technology and the way that the general public would use it to live an effortless life. McFarland sought after the next big thing and was slowly coming up with ways in which he could create a name for himself at the expense of wealthy consumers. Simplistic sales charm and originality would only be the beginning for Billy and the innovative ideas that he would try to successfully master to implement new technology for modern day society. Billy McFarland set his eyes on becoming a wealthy technology entrepreneur and was determined to make a name for himself, much as his idol, Mark Zuckerburg, had done. Since society heavily relies on the use of media to navigate and plan events, Fyre Fest was the festival that would spark publicity within the consumer market to advertise McFarland's bigger project: the Fyre mobile app. This app would give individuals access to easily book artists at the touch of their fingertips. Within seconds, musicians would be contracted to perform at parties and the like. Essentially, this was the next generation of talent booking that would set McFarland on the map of twenty-first century entrepreneurs and businessmen.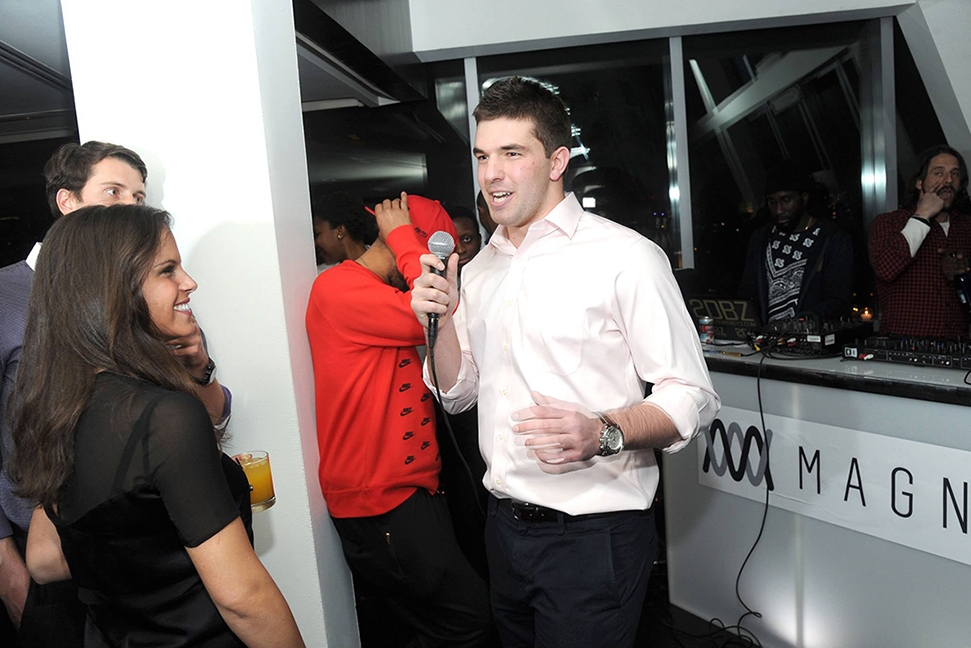 Initially, hosting an elite event required the difficult task of finding a location spacious enough to host large masses of people all at once, while still trying to give them a luxurious island experience. McFarland set out to the Bahamas and came across an island that would exceedingly meet his expectations to carry out this exuberant festival and host the party of the decade. Norman's Cay in the Exuma Islands, Bahamas was the ideal site that he used to film the promotional video. The elaborate vision and outrageous, almost surreal party that McFarland and his co-founder, Ja Rule, presented in this video was necessary in selling the dream luxury to the rest of the world. This video was like no other, an entire a fantasy vacation in which supermodels were captured partying among average individuals and swimming with pigs. There was footage of boats coasting the waters and McFarland and his team having the time of their lives. The entire video was centered on sex appeal and this gave everyone who wasn't there FOMO (fear of missing out). It was an advertisement that launched globally while the entire Fyre production and marketing team was present on the Bahamian Island. However, this was just the beginning flame of Fyre. After the over-the-top commercial was shot, the greatest form of marketing and publicity came from the orange tile that Billy McFarland and his team were paying models to post via Instagram, a photo and video sharing app. December 12, 2016: the launch day of the Fyre Festival promotional video; a day that would change the lives of McFarland and his team for years to come. Common Instagram users weren't prepared to see the influx of neon orange tiles appearing on their feeds; therefore, that became the stopper that caught their attention and enticed the public to want to look into what Fyre was and what it was selling. Four hundred athletes, models, and musicians were paid to simultaneously promote Fyre to the public by posting a neon orange tile to the site. Additionally, celebrity and supermodel, Kendall Jenner, was paid two-hundred and fifty thousand dollars to advertise the festival, which was the vision that McFarland and his team were seeking to sell. Overnight, the awareness that surrounded the festival brought an influx of enthusiastic millennials ready to make this dream festival-vacation their reality. No other music event had ever sparked so much interest and controversy within such a short period of time. Although little was known about what the festival would entail, millennials worldwide were eager to purchase their tickets and experience Fyre.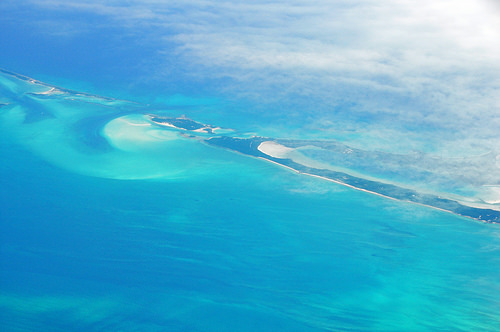 As expected, there was a storm of wealthy investors eager to sponsor millions to make this festival a unique experience that was unheard of. The Fyre coordinators advertised amazing and surreal ticket packages that would subsequently surpass any other festival experience. Round-trip flights, secure lodging, and festival tickets were all included upon purchase. The most grandiose package totaled an astonishing two hundred and fifty thousand dollars, which included lodging for ten on a ship with ten tickets of entry to the festival, ship crewmen that would cater to the needs of those onboard, lodging, and fuel. It truly was a glamorous experience that could not be topped by any other modern-day festival. Within forty-eight hours, ninety-five percent of Fyre Festival tickets had been sold to the public. With only three months before this island was set to host the biggest festival of the decade, event producers admittedly knew that a project this size was too grand to be completely ready to host thousands of people within such a short period of time. Realistically, it would've taken a minimum of eighteen months to have the landscape and facilities in considerable condition. McFarland and his partner Ja Rule were both advised to cancel the festival, so that they may be given more time to properly plan the event, but both refused and tried to pull everything together as best they could.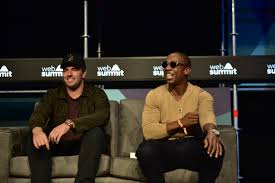 The obstacles that the festival founders were faced with included having a lack of proper water systems and transportation from the lodging areas to the festival itself. Although it was not enough to ensure the safety of the amount of people who would be in attendance, they bought an ambulance from New Jersey and shipped it out onto the island. The main selling point of the festival was definitely the location, but entertainment was the second most crucial thing to have on the island. After all, this event was taking place to advertise an app in which talent could be booked. While many investors had given outrageous lump sums of money into producing this event, McFarland claimed that he was receiving monetary compensation through his Fyre app. Billy further described how he had booked events for sought-after artists such as J. Cole, the Foo Fighters, and Drake. Unfortunately for the investors, none of this was true. These acts were never booked through Fyre and McFarland was not going to receive money. McFarland was just desperately trying to find a way to fund all of the extravagant accommodations as well as the minimum infrastructure that needed to be built to host Fyre Festival. Unaware of his scheme, McFarland's fraudulent claims convinced investors to continue supporting Fyre entirely.
"I see Fyre Fest as this big snowball rolling down Scam Mountain that has rolled up all of the previous scams into one… make it up first, suck up all the money," as described by a writer for the New Yorker.
The charisma that Billy McFarland had with those who were working on this project gave them confidence to continue executing the production of the entire event. A budget of thirty-eight million dollars was set and McFarland agreed, although he knew that there really wasn't enough money to satisfy these demands. Big entertainers like Major Lazer, Blink 182, and Disclosure were all seeking a certain kind of production that the Fyre team was not putting together. All of these artists had been hired for countless events and festivals, so they were disclosing to McFarland's team that there had to be a form of payment prior to the event that was set to take place. As predicted, the entertainment had not been paid and they were given excuses as to why they couldn't complete the transaction at that point in time. At the same time, ticket holders were growing curious as to what would happen upon arriving in the Bahamas. Fyre media that was in charge of the Instagram account, was deleting comments of inquiry and only promoting the selling of more tickets. All that was really promised was an abundance of lies.
To everyone's dismay, there was practically nothing to accommodate such an influx of people arriving at the island. The first weekend of the festival came, and ticket buyers were being flown out to the Bahamas after heavy rainfall had just showered the island. They were told to wait until further instruction. Ticket holders and Instagram influencers were unaware of the scam that they were about to witness. Their transportation was as luxurious as a yellow school bus gets, and instead of the luxury villas that they had paid for, a sea of tents and mattresses were lined up ready for the thousands of guests that were to be hosted. The "gourmet" meals were just "two slices of bread and processed cheese in a polystyrene box." Stunned, images on social media began to surface of the actual Fyre Festival site. The venue was unfinished and unfit to hold any type of event. There were trailers that held all of the attendee's luggage, no source of drinkable water, and clearly Fyre Festival was up in flames. Billy himself could not muster up the words to explain to festival attendees what was going to happen. Angrily, many decided that it was best to turn around and go back home. Fyre Festival was not going to happen the way that it had been advertised.
After all the commotion, an investigation sought to find out what had happened with all of the funding that was being received through investors and where the thousands of dollars went from tickets that were sold. None of the investors were satisfied with the events that had occurred, and until detailed records showed what really went into coordinating this festival, they decided to report the incident to the authorities. Fyre's flame burnt out when ticket buyers and investors realized they had been conned of their money. Ridiculously, McFarland miraculously believed that the first day's events would somehow turn around and allow the festival to go on for the second day. McFarland is an individual that should be held accountable for being unable to give at least half of what was promised. Additionally, many workers went unpaid, which only added to the larger picture of false promises that Billy McFarland had fed to those around him. Subsequently, McFarland faced a one hundred million dollar class action lawsuit that was brought by those who all fell victim to his elaborate scheme. Justice was served when McFarland was sentenced to six years in federal prison. Billy McFarland played with a Fyre that burned too bright and led him to gain notoriety instead of praise.