Genie Wiley was the name given to a thirteen-year-old girl who had been a victim of severe abuse, neglect, and isolation since her birth. Her father, Clark Wiley, hated children and quickly tired of hearing baby Genie's cries. As a result, at an early age, he threw her in the basement with nothing but a wire cage and a potty chair with a homemade strapping device. He believed Genie was mentally handicapped, and he used that excuse to keep Genie from both her family and from the outside world. He kept Genie either strapped to her potty chair or in a crib with her arms and legs immobilized. This left Genie severely malnourished. Her isolation made it impossible for her to acquire language during her childhood. Genie's mother, Irene Wiley, who was almost blind from cataracts, and her older brother John Wiley, also suffered from the father's abuse and lived in fear of him for years. But one day, Irene grew the courage to run off and tell a social worker about her husband's dark secret. When the social worker found Genie, she was still wearing diapers and was unable to speak. Unable to face the truth of the damage he inflicted upon his family, Clark shot and killed himself. After thirteen years and seven months of unimaginable torture at the hands of her father, Genie was finally given the chance to learn how to live as an average human being.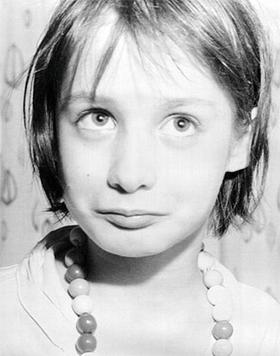 In the first years after Genie's liberation, psychologists, linguists, and other scientists became interested in Genie, seeing in her near-total isolation a unique chance to study many aspects of human development. The case was so scientifically important that the government funded a team of scientists to help answer the many questions that her conditions posed. James Kent, a child psychologist, and Susan Curtiss, a linguist, were the two scientists who became extremely close to Genie. Neither one of them had ever encountered a case as extreme as Genie's. The scientists took advantage of the unheard of opportunity that Genie's unique conditions provided them. Yet they also used Genie to address specific questions about "critical period theory" and the human mind. While many scientists researched Genie's conditions, Susan Curtiss and James Kent had Genie stay with them in their own homes.
The "critical period" theory states that there is a certain window of time when an adolescent can learn a language. The first few years of life is crucial for individuals to acquire their first language. If the learning of language occurs after this period of time, then the individual will never acquire the full command of a language. The evidence that supported the "critical period" theory was slim, which is why Genie was so important for proving or disproving the theory. According to the theory, Genie, who was now a teenager, had missed her time to learn words and grammatically put them into sentences. But the scientists wanted to try and see what repetitive teaching could accomplish. Susan Curtiss spent hours per week working with Genie to help her learn how to express herself in language.
Susan Curtiss, a scientist from UCLA, worked with Genie in an attempt to improve her language skills. Genie seemed to have little to no control over any speech organs, and she showed defects in the muscles she used for chewing and swallowing. Susan Curtiss thought that if Genie was able to understand the English language spoken to her, then there was a good chance this would reflect some linguistic knowledge of the language, even though physical and psychological impediments prevented her from using this knowledge to produce speech. Unfortunately, Genie was unable to understand and respond to any form of commands, which meant that a controlled comprehension test would have to wait. Even though Genie scored at the level of a 1-year-old at her initial assessment, she quickly began adding new words to her vocabulary. Genie started by learning single words like "dog" and "run," and then she began putting two words together, like "a dog house," which is something young children can do. Curtiss began to feel that Genie would be fully capable of acquiring language. She had found that while Genie could use words, she could not produce grammar or even put together sentences. She could not arrange these words in a meaningful way. It started looking as though the "critical period" theory of language development might indeed be correct.
James Kent, a child psychologist, stated that his first impression of Genie was incredibly surprising. Hers was the worst case of child abuse he had ever encountered, and he became extremely pessimistic about Genie's prognosis. The restraints that Genie's father used caused Genie's wrists to develop extreme bruising, and her bones were unable to grow while she had been forced to sleep inside a crib. Kent found it extremely difficult to test Genie's mental age, but the two times he did showed that Genie had the same mental ability as a thirteen-month old child. Despite tests confirming that she had normal vision in both eyes, she could not focus them on anything more than ten feet away. This was caused by being locked up inside a small room for thirteen years.
Jay Shurly, a professor of psychiatry and behavioral sciences at the University of Oklahoma and a specialist in social isolation, took interest in Genie's case. He started visiting Genie three days a week to conduct a sleep study to see if Genie was autistic, mentally challenged, or if she had sustained any bring damage during the time she was isolated. Shurly's study concluded that Genie Wiley was not autistic but had high levels of emotional disturbance. Jay Shurly's sleep study also showed a significantly reduced amount of REM sleep and a large number of sleep spindles. Shurly soon concluded that, based on the unusual amount of sleep spindles, Genie had been mentally retarded since birth. Some of the other scientists were not 100% sure if this information was true due to the substantial progress Genie was making in expressing herself. Much later, for example, Susan Curtiss argued that, even though Genie obviously had serious emotional issues, she could not have been retarded. She pointed out that Genie made a year's developmental progress for every calendar year after her rescue, which would not be expected if her condition was congenital, and that some aspects of language that Genie acquired were uncharacteristic of mentally retarded individuals.
>On account of many people fighting over Genie to do their research, Genie was forced to move back in with her biological mother in 1975. Genie's mother attempted to sue the children hospital and many other scientists for treating her daughter more like a test dummy than a human being. All scientists were shut off from Genie. This caused Genie's conditions to get worse and her mother found her too difficult to take care of and sent her back into a foster home, where Genie was subject to further abuse. After scientists were no longer allowed to use Genie as a test subject, more questions arose. Did research interfere with Genie's therapeutic treatment? Unfortunately, after leaving Genie alone in foster care, her progress was compromised and she was afraid to open her mouth, which led her back to silence.