On every October 31, Girl Scouts around the United States celebrate more than just Halloween. They celebrate the birthday of the founder of Girl Scouts, Juliette Gordon Low. Juliette Gordon Low was born in Savannah, Georgia in 1860. When she was a baby, her uncle exclaimed, "I bet she's going to be a 'Daisy,'" and the nickname stuck. Daisy enjoyed traveling and creating art throughout her childhood and adult years. She went to places like England and Egypt with her husband, William Mackay Low, or Billow as Daisy liked to call him. It was through her travels that she discovered the wonderful gift of scouting, and brought it to girls in the United States.
Daisy loved to travel overseas. The most influential place she went to throughout her life was Egypt. Daisy had befriended a group of British military officers, and the officers kept them safe while Daisy and her friends traveled the country. One of the many British officers she meet while traveling from Egypt back to London was General Sir Robert Baden-Powell.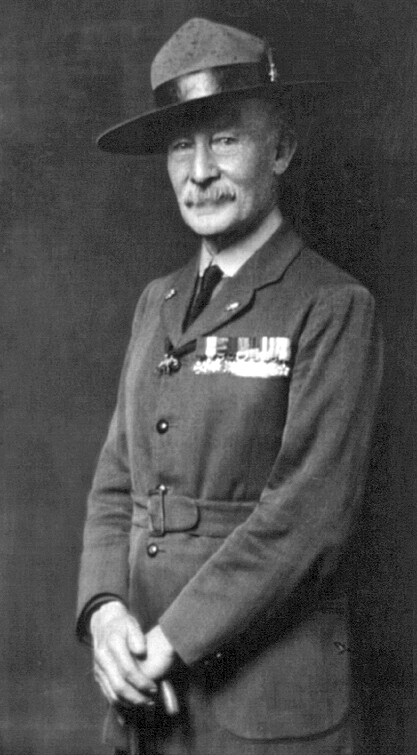 General Sir Robert Baden-Powell worked his way up to become a general in the British Army. During the 1880s, he worked with the Zulu tribesmen in the area of Natal, South Africa. This is where he became a well regarded scout. Baden-Powell then served in India as part of the Thirteenth Hussars and again served in Africa in 1895. He returned to India in 1897, commanding the Fifth Dragoon Guards. In 1899, Baden-Powell wrote Aids to Scouting, a practical guide to scouting that became quite popular. He poured his immense knowledge of military scouting into this book, which was basically everything he knew from experience.
Once Baden-Powell returned to England, he visited with William Alexander Smith and his Boys' Brigade located in Glasgow, Scotland. Smith developed the Boys' Brigade in 1883 to make Sunday school more attractive to these kids. At the twentieth anniversary of the Boys' Brigade, Smith exclaimed that the total membership of his movement was fifty-four thousand teen boys and young men. Upon hearing this number, Baden-Powell mentioned that the group could be ten times larger if the training of the young boys was more engaging to that age group. William Smith then asked Baden-Powell to redraft his book, Aids to Scouting, for a younger audience. After about three years, Baden-Powell released the first installment of Scouting for Boys.
In 1908, Baden-Powell created the Boy Scouts for boys ages 11-15.  In his book, Scouting for Boys, he included lots of activities and games to appeal to this age group. Baden-Powell held an experimental camp to try out his idea of applying these scouting ideas with a small group of teenage boys. He had about twenty in attendance. This took place on Brownsea Island, along the southern coast of Great Britain.
Daisy loved to attend luncheons, she always met so many spectacular people. She loved to talk about what has happened and what will happen with others. The people she met always had something interesting to share, whether it was a silly mistake they made the day before or a huge accomplishment they plan on completing next spring, she wanted to know. This luncheon was different than ones that came before.
In London on May 1911, Baden-Powell found himself sitting next to Daisy Low at a typical luncheon. As a member of society, Daisy attended these types of events frequently. She had no idea how this one would be life changing. They found they had a great deal of things in common, like painting and sculpting. They even figured out that John Smith, of Jamestown fame, was a common ancestor. Finally, Baden-Powell told Daisy about how he had established a camp for teenage boys, where they learned citizenship as well as practical outdoor skills like first aid. Daisy had always enjoyed the outdoors, so she was intrigued. They called the group of scouts, Boy Scouts.

Selling popcorn is only a small part of what the Boy Scouts do. The Boy Scouts of America learn many skills, such as different camping aspects like setting up a tent and learning how to make a fire from nothing. The Boy Scouts also focus on non-outdoor related skills like leadership and teamwork. These scouts develop social skills by building relationships with others and learn personal responsibility. They are probably most famous for their Eagle Scouts, teens that have earned this high rank through completion of a community service project. These young men must organize others and learn about their community in order to finish their projects.
The smallest organizational group of Boy Scouts of America is call a patrol. A patrol can range between five to ten scouts. Each patrol of scouts elects a patrol leader who appoints an assistant patrol leader and together they are responsible in leading the patrol through camp activities and merit badges. A merit badge is awarded to a scout who can demonstrate competency of a new skill. There are over 100 different subjects that merit badges can be awarded in. Some of the skills include fire safety, backpacking, citizenship, and horsemanship. Scouts can continue earning merit badges until they reach the age of eighteen.
In 1909, Baden-Powell organized a rally of all scouts to be held at the Crystal Palace in London. More than 10,000 Boy Scouts attended. Baden-Powell was shocked. But what really surprised him, was the amount of girls that also attended the rally. This was a pivotal moment for Baden-Powell. He realized that he needed to make this his full-time vocation. He retired from the Army, with the blessing of King Edward VII. The Girl Guides were born in 1910. Baden-Powell quickly enlisted his sister Agnes to lead Girl Guides. Agnes Baden-Powell once said, "Girl must be partners and comrades, rather than dolls."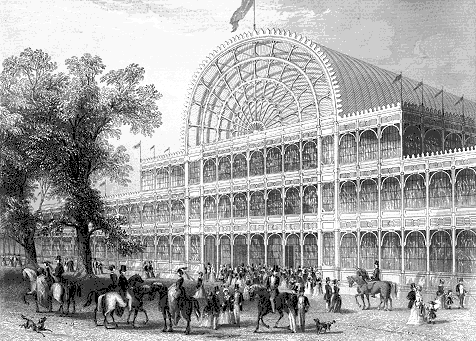 Daisy was looking for meaning in her life. By 1911, when she met Baden-Powell, she had been widowed since 1905, but her marriage had been rocky and unhappy. She was raised as a Southern woman and as such, was not encourage to serve others, but to be a member of the elite. Daisy still performed all sorts of acts of charity and service, but nothing seemed to really inspire her. In her journal, Daisy wrote about meeting Baden-Powell. "I told him a little about my futile efforts to be of use, and the shame I feel when I think of how much I could do, yet how little I accomplish…a wasted life. He looked so kindly when he said, 'There are little stars that guide us on, although we do not realize it.'"
Daisy was now inspired. She joined Agnes Baden-Powell in her work with Girl Guides. Daisy formed a patrol in Scotland near her home. She encouraged self-sufficiency among the girls. The girls learned to work with livestock and to spin wool, knit, cook and then the scouting activities like camping, knot tying, and even military drills. She started two more patrols when she visited London later in 1911.
Finally in 1912, Daisy returned home to Savannah, Georgia, bringing Baden-Powell with her. Her entire goal was to bring the scouting movement to girls in the U.S. and to teach them practical things as well as citizenship. (Daisy once said, "Right is right even if no one else does it.")  Aboard ship, Baden-Powell met the future Lady Baden-Powell, in the person of Olave Soames. Olave also dedicated her life to Girl Guides. Upon arrival, Daisy made the now famous phone call to her cousin Nina, "Come right over, I've got something for the girls of Savannah and all America and all the world, and we're going to start it tonight." With that, Girl Guides began in the United States and later changed the name to Girl Scouts.
Girl Scouts became popular because of how the organization teaches girls how do a variety of skills. Daisy enjoyed sports and all sorts of outdoor activities. That is what she taught the girls. But they also learned to embroider their badges and sew them on. A simple money making project of baking cookies to sell to neighbors (the Mistletoe Troop in Muskogee, Oklahoma, was the first in 1917) has become the largest girl-led business in the world. Just as the first troop to sell Girl Scout cookies used their proceeds to purchase handkerchiefs for U.S. soldiers during World War I, girls continues to use their money to serve others as well, funding their activities.
As the role of women has changed, Girl Scouts has changed. Not only do girls still learn to sew and cook and camp and play sports, but they also learn to code and build and engineer and finance their dreams. Juliette Gordon Low once said this about badges:
"Badges are not medals to wear on your sleeve to show what a smart girl you are. A badge is a symbol that you have done the thing it stands for often enough, thoroughly enough, and well enough to be prepared to give service in it. You wear the badge to let people know that you are prepared and willing to be called on because you are a Girl Scout."
Today, Girl Scouts can be found in every state of the United States. Girl Scouts USA is also a part of the World Association of Girl Guides and Girl Scouts. As such, every year on February 22, Girl Guides and Girl Scouts gather to celebrate the bonds of friend and to think about their sister scouts all over the world. It's called Thinking Day and February 22 is the birthday of both Lord and Lady Baden-Powell.