The Mirabal sisters, three resilient and determined women, sought not only to serve as advocates for women's rights, but ultimately to act as heroines for their country. Patria, Minerva, and María Teresa Mirabal lived with their family in Ojo de Agua in Salcedo Province, Dominican Republic. Their parents were successful land and business owners, and the girls lived a very conservative and humble life. The girls were taught the importance of education by both of their parents who worked hard to send the girls to the Colegio Inmaculada Concepcion in La Vega, a Catholic Boarding School.
The sisters grew up during a time of intense turmoil in their country. In 1930, the Dominican Republic was placed under the rule of Generalissimo Rafael Leonidas Trujillo Molina. Trujillo served as the dictator of the Dominican Republic for nearly three decades, and his rule "established the most totalitarian control over his people that any Latin American country had theretofore experienced." His rule included instances of bribery, murder, the disappearances of anything or anyone who challenged him, sexual advances towards a number of unwilling women, along with a number of other injustices.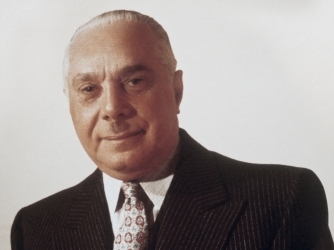 The Mirabal sisters, being the strong, intelligent, and outspoken women that they were, realized that they were unwilling to live under Trujillo's corrupt and harmful regime. Their involvement and leadership in the revolution against Trujillo was unprecedented, not only because of the "essentially passive role [of women] in Hispanic societies," but also due to the fear that a majority of Dominican citizens had of Trujillo. Still, though, three of the Mirabal sisters–Patria, Minerva, and María Teresa–along with their husbands, became symbols and leaders of political activism and opposition to Trujillo and his regime. Specifically, by 1960 the women and their husbands became synonymous with "the underground Movimiento Revolucionario 14 de Junio (MR14J) by the code name of Mariposa (butterfly)…[and] their activities to agents of Trujillo's secret police, the dreaded SIM."
The sisters and their husbands were jailed multiple times for their involvement in the various protests and movements against Trujillo. Their movement in opposition to Trujillo came to a staggering halt on November 25, 1960. Patria, Minerva, and María Teresa were traveling back home from a jail in Puerto Plata, where their husbands were imprisoned, when they were attacked by Trujillo's secret police. "The three women and their driver were taken out, strangled and clubbed to death. Then, in a feeble attempt to cover up the murders, their bodies were put back in the jeep and thrown off a cliff." Word of the sisters' death spread like wildfire throughout the Dominican Republic, especially among those who worked alongside Patria, Minerva, and María Teresa in opposition to Trujillo. Their deaths were described in "Trujillo's puppet newspaper El Caribe…[as an] 'automobile accident'"; however, "few people at home or abroad were fooled by the story," and Trujillo's attempt to cover up the murder was unsuccessful.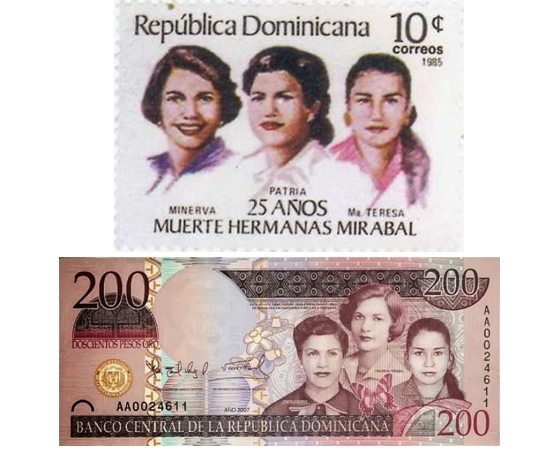 The bravery of the women, their refusal to stay quiet or give up, and their unwavering organization efforts against Trujillo were all integral in the events that ultimately led to Trujillo's downfall. The Mirabal sisters, now largely known as "the Mariposas," have come to be recognized as heroines in the Dominican Republic. The country shows their appreciation and respect for the women in "virtually every Dominican [town]…[with] some commemorative marker, school, or main street bearing their names." Furthermore, the women have become symbols of women and human rights worldwide. Every year, November 25, the anniversary of the sisters' murder, is recognized as the International Day for the Elimination of Violence Against Women; November 25 is also "the beginning of 16 Days of Activism Against Gender Violence, which culminates on Human Rights Days on Dec. 10."