Many have heard of the famous and well-known artist Neil Young, who brought us a mixture of soft rock and country music beginning in the mid '60's and running all the way through the early 2000's. But the most captivating aspect of his music career is actually in the making of the album Harvest, the most sensational album of his music career. With this album, Neil Young captured a new sound and genre of music in a revival of folk melodies in acoustic that would resonate in the souls of all music lovers.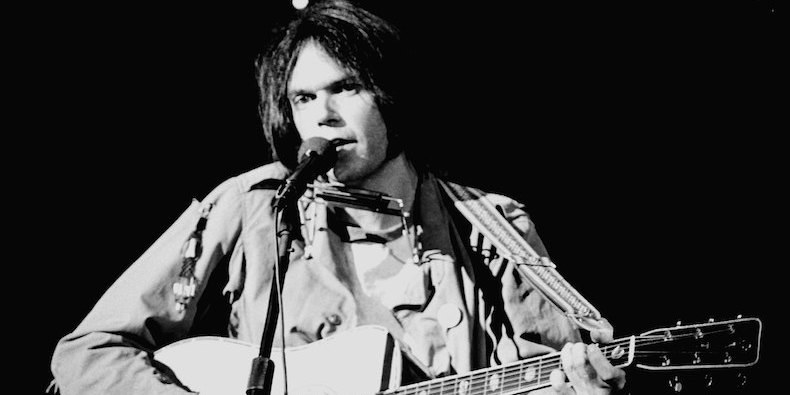 It was in Winnipeg, Canada that Neil Young began exploring vivacious folk clubs. Here he'd come across traveling musicians, like Don McLean and Brownie McGhee, who gave him the inspiration to shift from his soft rock to a more soulful music. In 1972, Neil released his best selling record Harvest. Neil later recalled that he did not remember whether he "enjoyed" composing the album, but he did vividly recall that it was what he was "experiencing." It was a culmination of songs, all composed from trips during his time of touring that would come to be this album.
For most of the year 1971, Neil was recovering from a back injury caused by a slipped disk  This kept him bed-ridden for most of the year; thus, in the art of making songs, most were written with an acoustic guitar. During this time, his emotions of sensitivity were reflected in the making of his songs. As he had put it, one "could not live up to others' expectations." His feelings of insecurity and paths of self acceptance were reflected in his album. As he recovered from his injury, he went back on an acoustic tour of North America. Towards the end of his tour, Young decided to begin performing his newly-written acoustic song "The Needle and the Damage Done," which was a song expressing the deep and vicious pain caused by heroin addiction. During his time in Nashville, Young was invited by Elliot Mazer, owner of Quadrafonic Sound Studios, to record country tracks with a group of musicians. Here he met Linda Rondstadt and James Taylor, who agreed to record background vocals for one of Neil's songs, which became the song "Old Man" included on the Harvest album.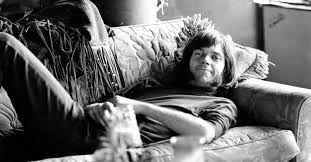 There were mixed reviews of the album Harvest when it was released. The producer of Crazy Horse, one of the bands that Neil had been a member of, for instance, felt that the record Neil had made was simply a "sellout," that it was an album produced simply because it was what fans wanted to hear. Neil claimed that it was exactly the opposite. The album was something nobody wanted, and came to be from his recordings during his tour. In one specific instance, "Heart of Gold" was overly simplistic in the eyes of some critics. The album even received dismissive comment from Bob Dylan. In 1985, Dylan confessed to having disapproving feelings about the song "Harvest." While in Phoenix, Arizona in 1972, Dylan felt the song "sounded like" him. He very much hated it being played on the radio and would recall saying "Shit, that's me. If it sounds like me, it should as well be me." Critics would come to say that though Harvest was an awe-inspiring album, it contained its subtle errors as well. This included the inclusion of the song "A Man Needs a Maid," which had nothing to do with the theme of his experience in Nashville. Nashville was where Young met Elliot Mazer and where he began the adventure of recording at different locations during different events. His them of his experience in Nashville told of some encounters he had during this time and others of his feelings about his emotions and political stances during the 60's and 70's.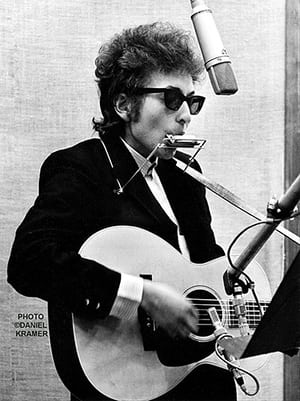 Left bed ridden during his back injury, Neil Young composed atypical songs, unlike his usual lyrics and soft rock genre of music. Such was "Heart of Gold," which contained a straightforward message about finding love. During the February '71 recording session in Nashville, "Heart of Gold" was recorded. He had initially played the song at a show in Nashville before he came around to recording it. The show was a concert at Massey Hall on January 19. Before becoming its own song, "Hear of Gold" was initially a segue from the song "A Man Needs a Maid." However, during the time of composing Harvest, "Heart of Gold" became its own song with acoustics and harmonica.  Young later said that the song put him in "the middle of the road" this was a response from his a result from the fame that "Heart of Gold" had.
The making of Harvest was essentially a move towards folk and country revival. In the late 60's in Southern California, a group of musicians from the folk and folk-rock genres merged. They were exhausted from the long guitar solos and the hallucinatory-type music that was being produced at the time. This group of musicians wanted to return to the American roots of folk and country music. Up to that time, the attempt to combine soft rock and country had been blasphemous. For many, country music was the music of artists like Merle Haggard. In 1968, Bob Dylan released John Wesley Harding. Of course, Dylan already had deep roots in folk music, but this album shed some light to the beauty of moving back into more simplistic forms of music and implementing folk elements into his soft rock genre. His album was produced just at the time when artists were considering a country-folk blend. Moving into country music for Neil was a natural. He had always loved country music, and played country music in Winnipeg. And, coming from Southern California as well, it was no surprise that he would combine rock and folk in Harvest.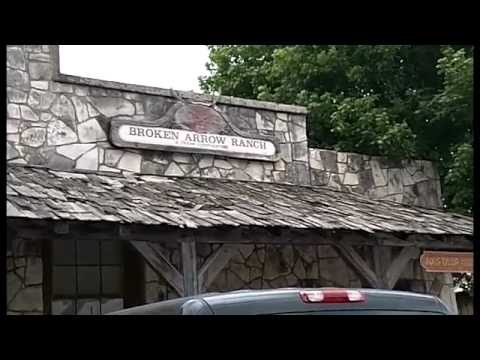 "Old Man" was a song about Neil conversing with an elder. As with other songs on the album, it was played in a style of country music, because Neil thought that the theme of respecting elders would best be expressed in that genre. During this time, Neil Young had just gotten his ranch in California, and was living comfortably. It was such a shift in his life. The caretaker of his Broken Arrow ranch, Louie Avila, had asked Young how such a young man as he was could possibly afford a $350,000 home. And Young's response was "just lucky Louis, just real lucky." James Taylor was responsible for the guitar and banjo on this song. This came to be the first song recorded for the album  It was set up the night before while at a party in Nashville. The session was held on February 6, 1971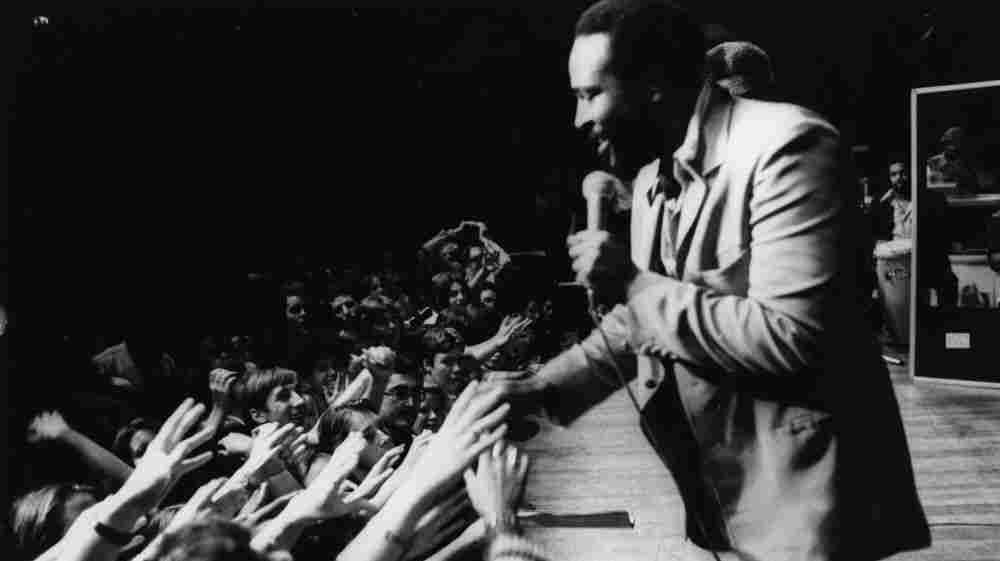 The 60's was a time of marijuana and psychedelic drugs. But the 70's took drugs to a new level. The power of drugs became a theme for many number one singles, such as Elton John's remake of "Lucy in the Sky with Diamonds," and the Rolling Stones' "Sister Morphine," and Neil Young's own "The Needle and the Damage Done." During the 60's and the Vietnam war, music reflected the turbulence of the world during this time, with songs like the Rolling Stones' "Paint it Black" and Marvin Gaye's "Whats Going On," and Buffalo Springfield's "For What It's Worth." These songs  reflected the shift from the naive idealism of the hippie movement of the 1960s to the drug abuse and violence of the early 1970s. With all this occurring, artists felt compelled to write about this shift in their music. But in spite of having written "Needle and The Damage Done," the album gave off more of a passive and peaceful vibe in its lyrics. Its theme was surrounded by the culmination of Neil's life at that time and the individual moments that led to his self-reflection and thought about life. "The Needle and the Damage Done" was inspired by an original band member of his prior band, Crazy Horse, by the name of Danny Whitten. There was one particular moment that Neil could recall during rehearsals, where Whitten was so high that he could barely hold up his guitar. Young took what action he felt was most responsible, fired Whitten and gave him $50 for rehab and a plane ticket to Los Angeles. However, by the time he arrived in Los Angeles, Whitten had overdosed on valium and alcohol. Neil thus wrote what became "A Needle and the Damaged Done" as a reflection on the damage that drugs were having on people in the U.S.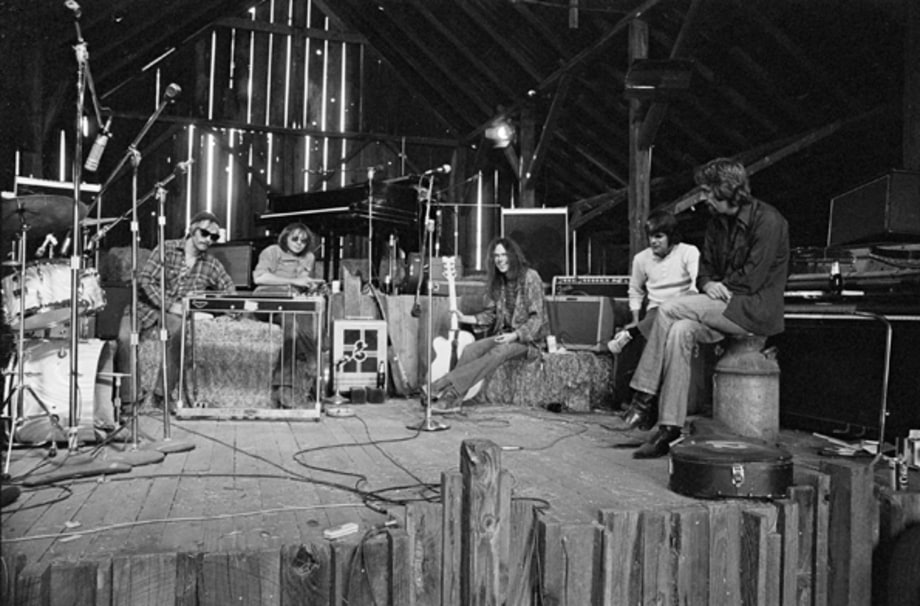 Throughout the making of the electric-based songs, Young recorded in a barn in California. Mazer set up a recording system where the PA speakers in the barn worked as monitors, instead of the usual use of headphones. However, this led to "leakage," where the microphones of the musicians were picking up sound from other instruments. Ironically, both Young and Mazer became quite fond of what had been produced by mere accident. So this sound is what inspired and became the songs "Alabama," "Are You Ready For The Country," and "Words." "Alabama" in fact was often viewed as a sequel to his song "Southern Man," which came from his earlier album After The gold Rush. "Southern Man," just like "Alabama," was a song highly critical of the racism that existed in the American southern states. "Southern Man" referenced issues such as slavery and the Ku Klux Klan. Both songs, though initially winning no attention, eventually surfaced thanks to the attention given to them by the group Lynyrd Skynyrd. Always having been fans of Neil, they produced their most famous hit "Sweet Home Alabama" as a response to Neil's songs. Young was even mentioned in a line which said " I hope Neil Young will remember, a southern man don't need him around anyhow." This line drew a positive response from Neil, who said, "they play like they mean it. I'm proud to have my name in a song like theirs."
The United States during the 60's and 70's still experienced widespread racism and violence. White Americans were still being afforded privileges in education, voting rights, and city residential zoning that other groups, such as Hispanics, African Americans, and native Americans were not granted. There were many acts of terror and violence throughout the 1960s, including the Klan bombing of a baptist church in Birmingham, Alabama on Sunday, September 15, 1963.["From the '60's to the '70's: Dissent and Discovery," Time, vol. 94, no. 25 (December 1969): 1.] The bomb killed four young Black girls. This had taken place only weeks after Martin Luther King Jr.'s march on Washington for freedom and equality for blacks in America.["From the '60's to the '70's: Dissent and Discovery," Time, vol. 94, no. 25 (December 1969): 1.]  Such violence inspired the Civil Rights Act of 1964 and Voting Rights Act of 1965. The Civil Rights Act would diminish the discrimination in public areas as well as in areas like employment. With the push for equality, the 70's brought to us what came to be known as the Gold Age of violence and terrorism. It was during the 70's that ethnic terrorist and anti-war militants were attacking Americans in New York, Los Angeles, and Washington.["From the '60's to the '70's: Dissent and Discovery," Time, vol. 94, no. 25 (December 1969): 1.] The push against racism sparked an upheaval of riots to further support the argument against racism. Such riots included Augusta Riot and Wilmington Riot ["From the '60's to the '70's: Dissent and Discovery," Time, vol. 94, no. 25 (December 1969): 1.] These acts of violence definitely were having an influence on the music produced and is what inspired songs like "Alabama."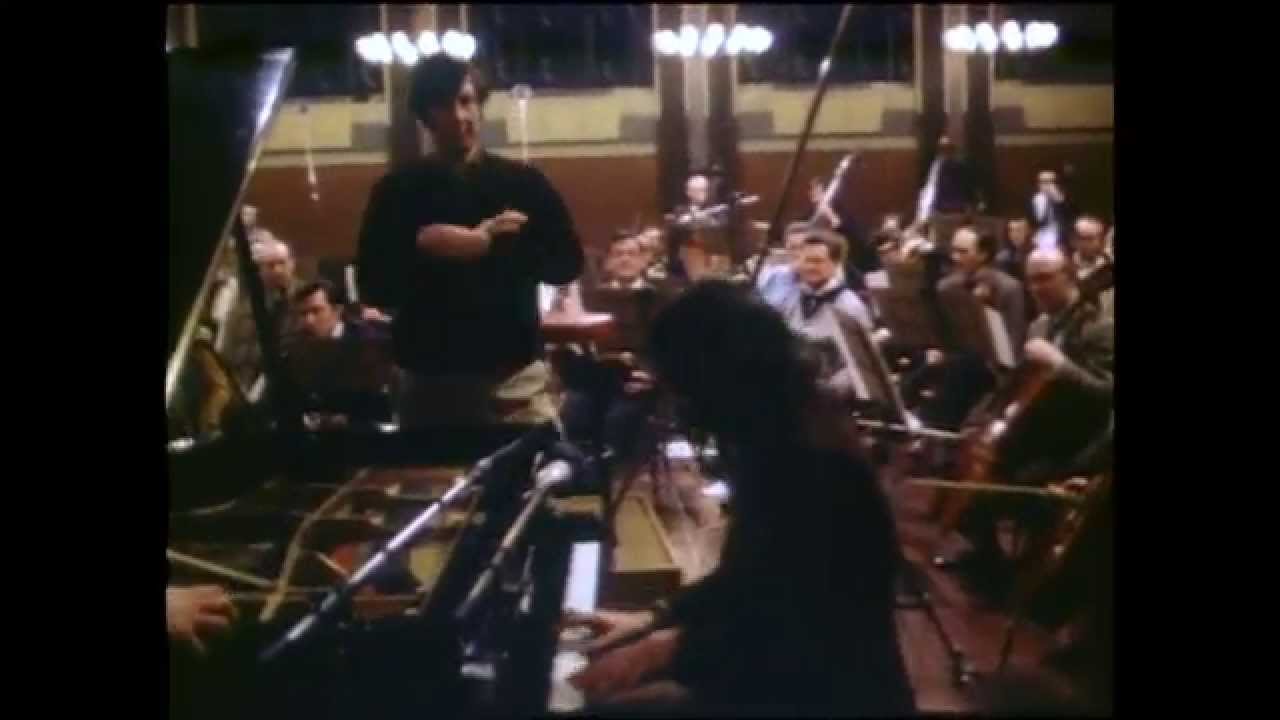 One of the final songs of the Harvest album was "There's a World," which was recorded by Jack Nitzche along with the London Symphony Orchestra. Young's arrival in London was originally for the hall. But he had decided on booking the orchestra and recording along with them at Barking Town Hall in London. From the recordings, "There's a World" was produced. There were a lot of music critics who claimed that the songs using the symphony orchestra were simply too wide a departure from the entire album itself; they were too far from the melodies and themes that the other songs overall captured. Nevertheless, Neil kept these songs on the album because it was what he had written and how he felt. For him, he produced this album for no one; it was how he felt at the time.
At the time, the music industry was looking to produce a different style of rock; suddenly more diversity was what the mass population wanted. The 70's called for a wave of singer-songwriters; but the singer-songwriters was more than just writing and performing their own songs; it was those who were producing music about emotional and personal adversities. And this is what the producers were selling. The singer-songwriter movement was said to have been ignited by Bob Dylan in the mid 60's. And so the making of the album Harvest was among all this change in the music industry. Neil himself was a man leaving a band to become his own self with music. And with that, the album Harvest was what stemmed from the singer-songwriter. It was in the 70's that soft rock developed and country-rock music as well. By the mid 70's the genre of disco was rising in popularity and from this wave of music came the Bee-Gees and Bruce Springsteen. During this time it was the job of the music producer to ensure that whatever music being played was what the record company wanted to market in the music industry. Elliot Mazer became Neil Young's producer for the album where all songs were recorded under him and sounds approved along with Mazer's consent.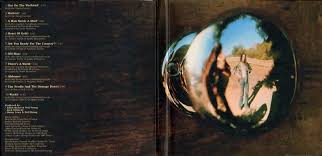 With the recording of all these songs over the course of several of Neil's traveling experiences, came the birth of the album Harvest. He had gone to Nashville, come across some friends and recorded a couple songs written during his injury. Traveling back to his ranch home in Redwood, California, he continued to record more of his songs in his barn. And finally traveling to London, he recorded with the London Symphony Orchestra. The sum of these recordings came to be the album Harvest. The title track of the album was the same as the title of the album itself. And to his surprise, Harvest was the number one single of 1972 in the UK Albums Chart landing to position No. 1. The album, manufactured and pressed by Columbia Records Pressing Plant, was produced in vinyl format and released on February 1, 1972. The art design was credited to the designer Joel Bernstein. The cover was originally printed on a grainy organic paper that really brought the cover to life. However, the record company asked that Young's picture be on the album, and so another cover was produced that had a glossy doorknob that had his reflection on it.  During an interview with Rolling Stone, Young had claimed, for the album sleeve, he would like to see it biodegradable, once the shrink wrap was broken. But unfortunately, the record company did not allow for this. The reasoning was simply because of the cost to manufacture such a product as well as the chance that this special idea would be lost during the shipping process because of accidents. The short amount of takes to record and produce this album led to it costing only $50,000 to make. With the production of the album, Neil was now faced with waiting for what the audience and critics had to say about such an album being produced only two years after his release of After the Gold Rush, which had peaked at No. 8 on Billboard; from this album, two songs hit Billboard Hot 100.
The album was now out and fans were raving about it. The album debuted on Billboards album chart in February of that same year. His song "Old Man" reached the Billboard 100, peaking at No. 31 on June 3, 1972. Harvest became the central album in Young's career up until 1972, to bring him into the spotlight of the music world and allow him to gain attention and several followers. The central song to be praised by fans came to be "Heart of Gold," which became a hit across the world. This single brought him to new levels of fame he hadn't seen before. Neil finally had a number one single, something he had always wanted and had worked hard for. Critics however, had strong opinions about the album, feeling that the overall intention of the album was a façade. John Mendelson from the Rolling Stones had been quoted as saying that "he just added a steel guitar and new words to After the Gold Rush." After the Gold Rush was the album he'd made two years prior. The Montreal Gazette gave the album a disappointing review, stating that it was "embarrassing" at certain parts of the album and had some interesting points to offer lyrically. Many critics also felt that the album was just made in an effort to produce something the fans wanted so as to gain a number one seller. But Neil had this to say, "in reality I produced something nobody wanted." At the same time, however, one can expect there to be fans and critics in the actions that anybody takes. In life, there will always be people to have something to say, whether that be in advocacy or in criticism of the person's actions in life. The album Harvest came to be central to Neil's music career. The making of Harvest was not an intention nor was it set upon a sound schedule for recording and producing. Neil had written songs during his back injury that left him bed ridden for months. He was left in his own thoughts to compose. Months later, he traveled and in each part of his adventures, he had his own moments recording sessions that were unplanned; they simply were a part of the sequences of his life. The songs served as a memoir of his thoughts and the happenings of life around him of that very time in 1972. They expressed his search for love at the time and conveyed moments of reflection on how his life had changed from his being a small town band singer to his developing himself as a singer-songwriter and coming up with the production of his album After The Gold Rush and Harvest.