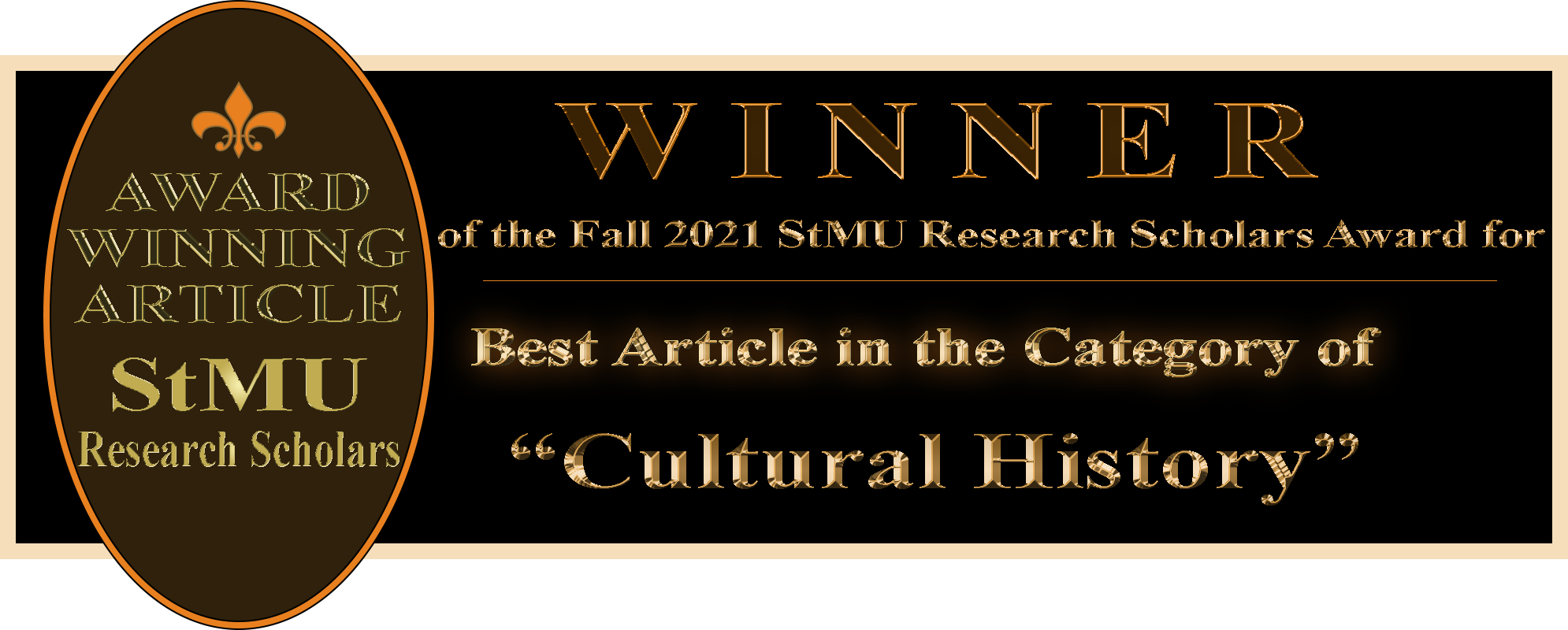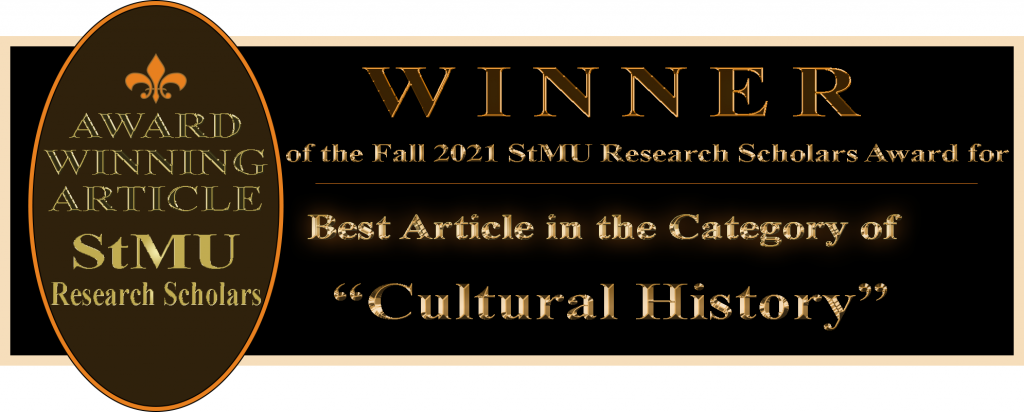 "Is she wearing one now?" Warren asked. Carrie stood there, a silent spectator, as if she and her breast were somewhere else; she had no say in the conversation at all. "Yes," Aggie replied. "Let's see it without," Warren requested. With that, Aggie led Carrie back to her "hamster-cage trailer" so that she could remove her bra. Carrie was just seventeen, pale faced, youthful, and on the set of her first film: Warren Beatty's Shampoo. After she had taken off her bra, and fixed the rest of her clothes—a 1968 tennis outfit, white tennis socks, and a headscarf and wig to hide her short hair—Carrie was returned to Warren for further scrutiny. Once again, Warren looked in the general direction of her breasts and asked, "And this is without?" "Yes," Aggie groaned. "Lets go without," Warren commanded. Warren had spoken, the issue was settled, and Carrie was once again ushered away to shoot her first of two scenes for the film. She did not know it then, but Carrie had just taken her first steps into a larger world that would transform her from a youthful teenager into a beloved actress, bestselling author, cultural icon, and mental health advocate.
Carrie played a small yet vital role in Shampoo. The film's executive producer, the notorious womanizer Warren Beatty, had given her the part of Lorna Karpf: an angry Beverly Hills teenager who hates her mother and desperately wants to sleep with her mother's lover, played by Warren. Carrie learned of the part through her friend, George Furth, who phoned Beatty from a Paris hotel and recommended Carrie for the role during a night of drinking champagne and profanity-laced conversations with her. George thought she would be a good fit for the character of Lorna, as Carrie later remembered, "And George suggested that I would be good in Shampoo. So champagne got me shampoo." Furth took Carrie to visit the set of Shampoo in the Spring of 1974. Carrie had met Warren before. She told author Suzanne Finstad that, "Everybody in town had met him before; if you lived here, he is sort of like the LaBrea Tar Pits…He was a seducer, a collector, as well as a very talented person." Even though Carrie had met Warren before, she nevertheless made quite the impression on him when Furth introduced the pair during the filming of Shampoo. When Warren saw Carrie, he suggested to her that she wash her face, which was then covered in Marcel Marceau whiteface makeup. Carrie, trying to project confidence, although intimidated by Warren and her surroundings, replied, "… What makes you think I would want to be like the others?" That was all Warren needed to hear for her to hire Carrie on the spot. No auditions. No screen tests. "He just listened to me talk for a while," Carrie later recalled. The role was hers, so, she donned the white tennis outfit, knee high socks, head scarf and wig, ditched her bra, and did the scenes.
Both of Carrie's scenes were with Warren, who played the film's main character George Roundy, a Hollywood hairdresser struggling to please his multiple lovers and raise money for his business. Roundy first meets Carrie's character, Lorna, while she is playing tennis on the courts behind her home. Lorna escorts Roundy to the house where she interrogates him about his relationship with her mother. She questions Roundy's sexuality multiple times before finally asking him, "Are you making it with my mother?" Roundy deflects Lorna's question by complimenting her eyes and chin, insisting that she and her mother share similar features. This infuriates Lorna who declares emphatically, "I am nothing like my mother!" Roundy, realizing his error, insists that he is not trying to insult her and asks if the two can just be friends. Lorna counters with a simple proposition, "You wanna fuck?" In her final scene, Lorna comes face to face with her mother just as she is postcoitally reapplying her headscarf. Her mother inquires about Roundy's whereabouts, to which Lorna replies, "He's in the bathroom." "In your bathroom?" Lorna's mother asks. Lorna replies in the affirmative just as Roundy emerges from the bathroom, completing Lorna's mother's humiliation. With her goal accomplished, Lorna's role in the film concludes.
Though Carrie's character in Shampoo had little screen time and few lines, she once again left deep impressions on those who watched her film her two scenes. Actress Lee Grant, who played Lorna's mother Felicia Karpf, remembered of Carrie, "I was shocked at how ephemeral and beautiful Carrie was, and how strong and direct and honest she was. She was only a kid; just seventeen. But she was so sure of herself in the way she communicated. And her arms and legs and face were so white at a period when everyone else was baking in the sun; her whole being was the opposite of what a glamour girl was supposed to be in that period, and she was comfortable with that, confident. Here was an actress; she played it so straight, so honest. Carrie owned it." Such high praise was warranted; Carrie had gone toe to toe with Warren Beatty, one of Hollywood's most powerful men and had stood her ground during one of Shampoo's most pivotal scenes. However, Carrie's time on set apparently did little to convince her that a life as an actress was a legitimate career choice for her. When reflecting on her attitude towards show business at age seventeen, she wrote, "At the time, the last thing I thought I wanted to do was go into show business, a fickle occupation that doled out a sense of uneasiness and humiliation like tepid snacks at movie screenings. This uneasiness was nurtured by the almost invisible diminishment over time of one's popularity." No doubt Carrie's wary feelings regarding show business were shaped in no small part by the life and career of her mother, Debbie Reynolds.
"He wants to see the kid! He wants to see the kid! Send her over to his office right away! Send her over to his office right away!," Steve Trilling, head of casting at Warner Brothers Studios, yelled nervously. Warner Brothers Studios was bustling with activity when the orders came down from the top brass, summoning "the kid" to head executive Jack Warner's office. Mary Frances Reynolds was just sixteen years old in 1948, but she had already been crowned Ms. Burbank in a beauty competition, and she had just signed her first contract with Warner Brothers Studios for the handsome sum of $65 per week. When she learned of the summons, Mary Frances wasn't quite sure what to think. On the one hand, Steve Trilling's nervous tone impressed on her the seriousness of the situation, but on the other hand, she was not afraid of Jack Warner. She didn't know him, and therefore, she didn't fear him. Furthermore, her career at Warner Brothers had yet to get off its feet. It was alright with her if she got fired; she was not doing much at work anyway. Nevertheless, an order was an order. So, Mary Frances made her way to Jack Warner's office, where she was greeted by two secretaries who ushered her into the room. The room was large and luxurious, unlike any room Mary Frances had ever seen. The wood paneling, antique furnishing, and thick carpeting conveyed the wealth and status of the office's occupant. Jack Warner was seated behind his desk when Mary Frances entered the room. He did not stand to greet her nor did he shake her hand. He merely smiled, said hello, and told her to sit down. "Hey kid, I wanna talk to ya," he said. "Yessir," Mary Frances replied. "What's your name now?"  "Mary Frances Reynolds," she said. "Do you like it?" Warner asked her. Mary Frances had never thought about that before. "I guess I do," she told him. "Well, I'm changing it. You're now Debbie Morgan," he announced matter-of-factly.
Mary Frances could not believe it! She replied defiantly, "I'm not Debbie Morgan. I'm Mary Frances Reynolds." Warner smiled and said, "You're not anymore, I've changed your name. You're going to be a movie star and you're now Debbie Morgan." Mary Frances was still defiant; she wanted to keep her father's name. However, Jack Warner was adamant that she change her name. He believed that Debbie Morgan was a movie star's name. Mary Frances Reynolds did not have a good enough ring to it to be a star's name. However, Mary Frances was not so easily persuaded. She and Warner debated back and forth as Mary Frances tried to salvage what she could of the name her parents had given her. She knew in her heart that she'd never be Debbie Morgan. Finally, the two combatants reached a reluctant compromise. According to the agreement, Mary Frances Reynolds would become Debbie Reynolds, thus keeping her maiden name while agreeing to take the name Debbie. Mary Frances, a girl of just sixteen years, had gone toe to toe with one of Hollywood's most powerful executives and saved what she could of her original name. While hard feelings lingered for some time afterwards, the soon to be star would go on to have one of the greatest careers in Hollywood history. Debbie Reynolds had been born!
Debbie's time at Warner Brothers was brief. By 1949, the studio was in the midst of major cutbacks in major departments and productions. For example, the studio decided to stop producing musicals and closed both its music and dance departments. Debbie knew her contract would not be renewed for the year, but fortunately she was able to find work at MGM Studios, which signed her to a contract for a whopping $300 per week. MGM was quite different from Warner Brothers in that the studio still invested ample resources into creating musicals. Debbie later described her new studio experience: "MGM was a magical world that created movies almost everyone in America saw…MGM had a completely different feel than Warners…But MGM still made musicals—brilliant, wonderful musicals. Music floated in the air near rehearsal halls. You heard the sound of music as it was being written, and the lyrics being fit to the music." It was during her time at MGM that Debbie blossomed into the iconic movie star she had never intended to be. Her list of films and musicals for MGM grew with each passing year: Three Little Words (1950), Two Weeks with Love (1950), Skirts Ahoy (1952) to name but a few. However, undoubtedly her greatest film was Singin' in the Rain (1952).
Singin' in the Rain was an immensely important film for both Reynolds and MGM. It was Debbie's first time as MGM's "leading lady," and thus an opportunity for the studio to gauge whether their investment in her had paid off. Furthermore, filming Singin' in the Rain was an intense and difficult experience for Debbie. She had to learn how to dance in just three months to keep up with her costars Gene Kelly and Donald O' Connor, both of whom had been dancing for years. She had to practice for eight hours a day in order to prepare for the role. The intense work schedule often left her feet bleeding and her body aching. Debbie would later write of Singin' in the Rain that, "Making Singin' in the Rain and childbirth were the two hardest things I've ever done." In addition, Gene Kelly, the film's biggest star, was initially unhappy to have such a young and inexperienced costar dancing and singing alongside him. However, Debbie's work ethic, and commitment to the role, won over the skeptical Kelly, and she later remembered that she and her costars had a "happy" time on set. Reynolds' hard work eventually paid off when Signin' in the Rain debuted in 1952 and became an instant classic! The film also singlehandedly made Debbie Reynolds a star at the tender age of nineteen. Reflecting on the impact of Signin' in the Rain decades later, Debbie wrote, "I'm honored to be part of a great work that has stood the test of time."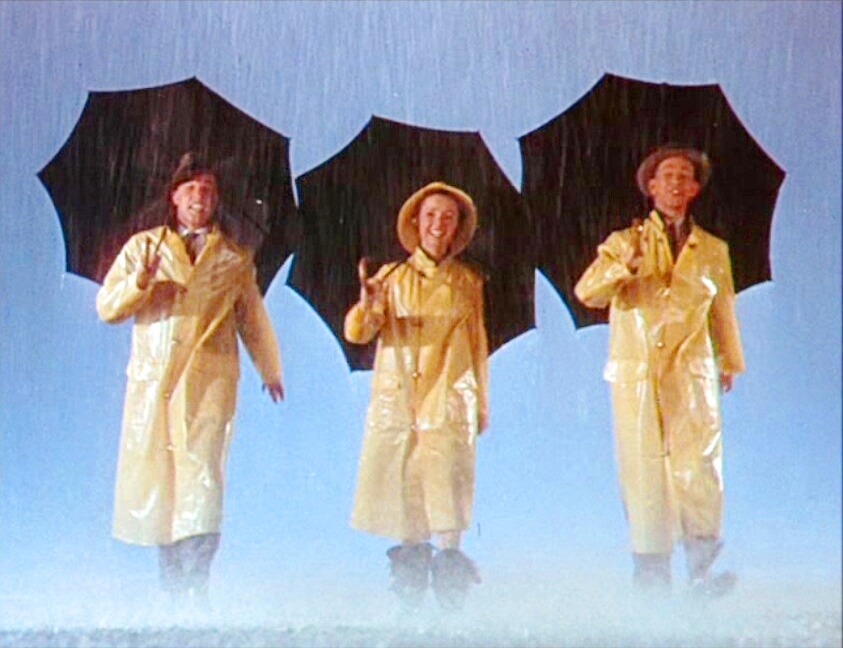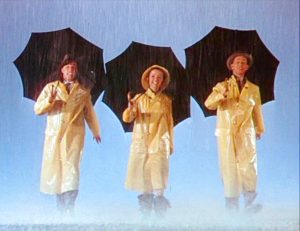 Debbie's life grew gradually more complicated as the years wound by. A series of failed marriages thrust her into the spotlight for all the wrong reasons; especially her marriage to singer Eddie Fisher, which ended in divorce after his scandalous affair with actress Elizabeth Taylor. Her divorce was made all the more difficult by her two infant children, Carrie and Todd. Debbie later wrote of her divorce that, "Elizabeth, Eddie, and I were a love triangle that became one of the biggest scandals of its day. In my heart, I hoped that Eddie would come home to his children…As much as I had loved him, I hated the way he abandoned Carrie and Todd."
Of all her numerous trials and tribulations, perhaps Debbie's greatest, and most futile struggle, was against time itself. The fame she earned through Singin' in the Rain and her other musicals and films was destined to fade as time passed and Debbie's youth faded. She admitted in her memoir that, "For a movie star, ultimately there really is no such thing as Hollywood. It's a name, and it's a map. It's not an industry. It's a very fickle business where you're here today and gone tomorrow. After one hell of a ride." As an actress Debbie's star had risen and burned bright in the 1950s and early 1960s, when she was young. By the time Carrie and Todd were teenagers, however, their mother's star had dimmed considerably. Carrie was acutely aware of this fact from a young age. She later wrote that, "I had missed the early giddy portion of my parents' rise to success. I arrived on the scene when my mother, Debbie Reynolds, was still making good, high budget films at MGM. But as I grew up and my conciseness all too slowly snapped into focus, I noticed that the films were not what they had originally been. Her contract expired when she was in her late thirties. I recall her last MGM Studios film at forty was of the horror variety…This was no Singin' in the Rain." Carrie understood the pitfalls of her mother's profession by the time she was seventeen, and certainly this knowledge made her apprehensive about pursuing such a career herself.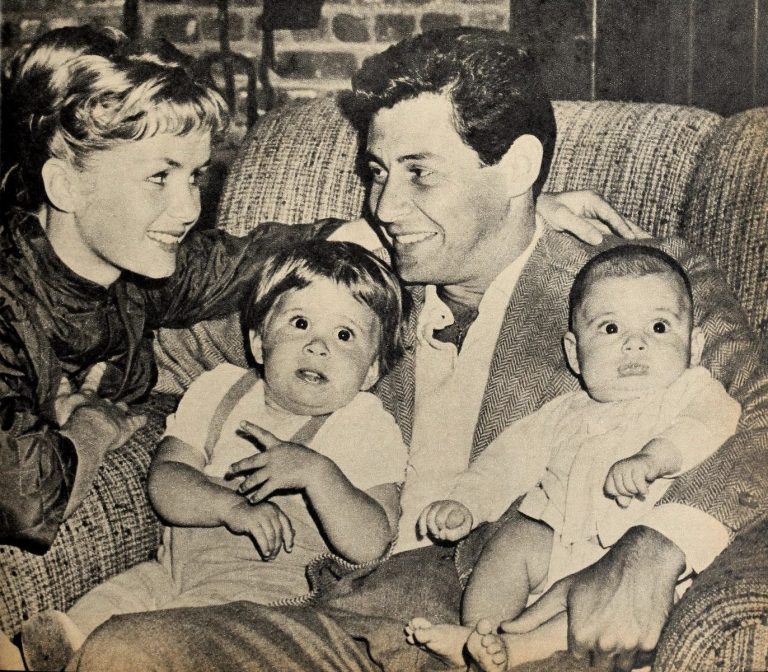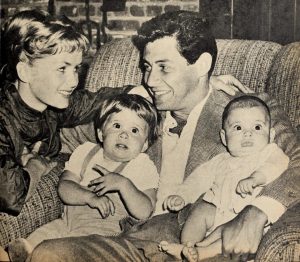 Whatever her misgivings, Carrie began auditioning for more film roles soon after finishing her scenes for Shampoo. She auditioned for Terrance Malick's Days of Heaven. After three separate meetings with Malick, Carrie was paired with John Travolta, of Welcome Back Cotter fame, for script readings. According to Carrie, the two had excellent chemistry. She understood  what a tremendous opportunity it would have been for her to costar alongside an established name such as Travolta. Unfortunately, John was unable to do the film, and his replacement Richard Gere did not connect with Carrie as Travolta had. Next, Carrie auditioned for Grease and The Fortune before applying to drama schools in London. While the Royal Academy of Dramatic Arts rejected her application, the Central School of Speech and Drama accepted Carrie into its ranks! Carrie didn't know it then, but her life as a drama student would put her on a collision course with destiny!
Carrie's time in drama school was one of the happiest periods of her life. She later wrote in her memoir Wishful Drinking that, "I really didn't want to go, but once I got there, it turned out to be some of the best times of my life, where I was just a student among students, going to voice and movement classes and learning weird little tongue twisters…" Her time at drama school gave Carrie, who's life had always been extraordinary in both good and bad ways, an opportunity to live something close to an ordinary life. She held parties for her classmates at her comfortable apartment in London, and she enjoyed living her own life far away from her mother and brother. It was while she was on break from drama school on Christmas vacation that she auditioned for two films, one which would change her life forever! A princess was about to be born!
Carrie's two auditions were held in an office building on a lot in Hollywood. Carrie wrote that, "It was one of those faux-Spanish cream-colored buildings from the thirties with dark orange-tiled roofs and black-iron-grated windows, lined with sidewalks in turn lined with trees—pine trees, I think they were, the sort that shed their needles generously onto the street below—and interrupted by parched patches of once-green lawns. Everything was a little worse for the wear, but good things would happen in these buildings." One of those good things that happened in that lot were auditions for a little film named Star Wars. The day Carrie went to audition, she read for Brian de Palma and George Lucas, both of whom were searching for an actress between 18-22 years old for a role in their upcoming film. Carrie remembered the first time she met the two men, "George gave me the impression of being smaller than he was because he spoke so infrequently…I sat down before the two directors behind their respective desks. Mr. Lucas was all but mute. He nodded when I entered the room, and Mr. de Palma took it from there." Carrie was quite nervous when she auditioned. De Palma asked her a series of questions about her role in Shampoo, which she struggled to answer completely because of her nerves. George questioned her about her work since Shampoo. Carrie explained that she was enrolled in drama school in London but home for Christmas, and she was prepared to drop out if cast in one of the roles. Of all her responses, this one worried Carrie the most because, "…I was no longer fully present—utterly convinced that I'd screwed up by revealing myself to be so disloyal. Leave my school right in the middle for the first job that came along?" Carrie was certain that she had blown the whole thing with that single response.
Despite her fears of failure, Carrie still read two scenes, one for each director. Her scene for Star Wars gave her a glimpse of the character that would come to define the rest of her unnatural life. She remembered that, "There was authority and confidence and command in the weird language that was used." Carrie saw the strength and resilience of the character she was reading for; she was not sure she was anything like her. She wondered too if George Lucas had seen any such qualities in her. She thought that at the very least she could, "pretend I was a princess whose life went from chaos to crisis without looking down between chaoses to find, to her relief, that her dress wasn't torn." While Carrie remembered little of how she felt about the auditions themselves, she later wrote that, "I can only assume that I beat myself up loud and long. Did they like me? Did they think I was fat? Did they think I looked like a bowl of oatmeal with features? Four little dark dots in one big flat pale face…Did they think I looked pretty enough? Was I likable enough for me to relax at all?" No doubt Carrie felt quite insecure about herself as well as the auditions. However, George must have seen through her insecurities and doubts because he sent Carrie the Star Wars script for her to practice with before her next reading. Carrie poured over the seemingly ordinary document with her friend, Miguel Ferrer, who read for the character Han Solo. As Carrie read the script, the story came to life before her eyes. She later wrote that, "The images and characters jumped off the pages. Not only into our minds, but into the chairs and other furniture that surrounded us…it could have jumped onto the furniture, eaten all of it, and drank the blood of an Englishman—because it was as epic as any fee-fi-fo-fum rhyme you ever heard"
Carrie read as her character, Leia, was kidnapped by the evil Darth Vader, hanged upside down while unconscious, and then valiantly rescued by the smuggler pilot Han Solo and his copilot the "giant monkey creature" Chewbacca. She read further as Han and Chewbacca, with an unconscious Leia slung over Chewie's shoulder, wandered through a maze of dark, wet caverns to escape Leia's captors. While Carrie had yet to be awarded the part of Leia, her reading of the script nevertheless had a profound effect on her. She wrote in The Princess Diarist that, "The Force was put in me (in a non-invasive way) by the script that day with Miguel, and it has remained in me ever since." Indeed, the force was with Carrie because just one week after her second reading for the part of Leia, she received a call from her agent with the good news that she had been awarded the role. At the time, she could not have understood the tremendous turn her life had just taken, but when reflecting on that fateful call with her agent four decades later, she wrote, "He laughed, then I laughed and dropped the phone and ran out into the front yard and into the street. It was raining. It didn't rain in L.A. It was raining in L.A. and I was Princess Leia. I had never been Princess Leia before and now I would be her forever. I would never not be Princess Leia. I had no idea how profoundly true that was and how long forever was." Indeed, Carrie's life would never be the same. The force would be with her, always!
"I was Leia and that was all that truly mattered. I'm Leia—I can live in a tree, but you can't take that away from me."
However, before she could begin filming, Carrie was sent to a "fat farm" in order to lose ten pounds for the film. She later explained that, "I was awarded the part in Star Wars with the dispiriting caveat that I lose ten pounds, so for me the experience was less like, "All right! I got a job and more like, "I got a job and I hurt my ankle." The minus 10 percent was an agent's fee in flesh." So off she went to a Texas-based fat farm where she fell under the auspicious wings of such women as former first lady Lady Bird Johnson and famous advice columnist Ann Landers. During her brief one week stay, Carrie enjoyed sharing details about Star Wars with her companions. She recalled that Lady Bird Johnson initially confused the name Star Wars with the term Car Wash while Ann Landers frequently gave her unsolicited advice over suppers of burnt looking partridge. Carrie departed the fat farm after a week-long stay. Unfortunately, she had failed to lose the required ten pounds for the film; this fact would trouble Carrie as she began shooting her scenes for Star Wars.
Filming for Star Wars began on March 22, 1976, at Elstree Studios in London. Carrie was initially apprehensive about being on set because she had failed to lose the required weight for the film. With this in mind, she aimed to, "keep myself under the radar so that the powers that be wouldn't notice that I hadn't lost the weight they'd asked me to." Despite her best efforts, however, one issue immediately thrust Carrie into the spotlight: Leia's hairstyle. Not only would her hairstyling require her to arrive on set in the pre-dawn hours, but it also required two hours just to style correctly. The problem vexing Carrie and her hair dresser, Pat McDermott, was which hairstyle to chose from amongst the sketches given to Pat to work with as a guideline. She and Carrie searched through the proposed hairstyles, many of which astounded Carrie. She wrote in The Princess Diarist "So Pat showed me a variety of exotic looks—from Russian princesses to Swedish maids. I looked at the images slightly alarmed. There was no Lady Gaga to guide me…So image by image, we went through hairstyles that would look best when accompanied by clogs, an apron, and puffy white sleeves. A hairstyle probably sported by an Aztec Indian Chief's daughter on her wedding day. Swirling braids, flowing tresses, and towering wigs. I would sit miserably in front of a mirror and watch while hairstyles did to my face what fun house mirrors do to yours."
Carrie and Pat tried each hairstyle one by one, with Carrie rejecting each in turn. "This isn't a hairdo—it's a hair don't" she'd say to Pat. Finally, Pat and Carrie arrived at the iconic "hairy-earphone configuration" with which Carrie was still not thrilled. "It's okay" she managed to say, "I mean I like it better than a lot of the others!…" Carrie was still lukewarm, so Pat explained to her that she was only trying to create a hairstyle that would please director George Lucas. "Can't it be something…simpler? I mean, why does the hair have to be…you know…" Carrie pleaded. This time Pat explained that Carrie was going to be in a space film, "we can't have you larkin' about wearin' what I think you call a ponytail with a fringe, can we now?" Carrie's hairstyle had to be odd, so odd in fact that you'd have to travel to another galaxy to find someone who wore it. Leia's hairstyle had to be unforgettable. Therefore, Carrie resigned herself to her hairy earphones, and she and Pat went to show George Lucas the hairstyle. The pair trekked across the set and found George conversing with first assistant director David Tomblin and producer Gary Kurtz. Carrie was presented to the group like a, "sacrificial asshole." The three men discussed this new hairstyle, now the sixth they had seen adorn Carrie's head. After some discussion, George finally asked Carrie what she thought about her unconventional hairdo. Carrie, having failed to lose the weight required of her for the film, and worried that she would be fired as a result, replied, "I love it."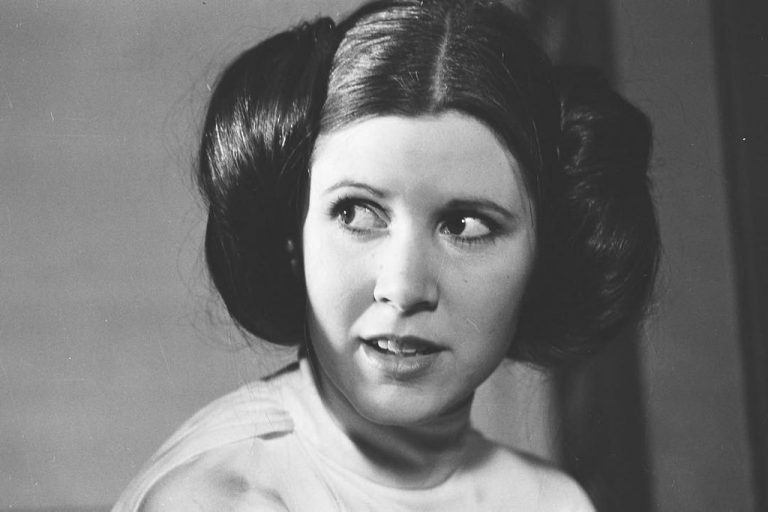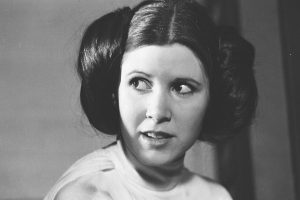 Carrie's time on set filming Star Wars was full of memorable moments. In one story, which she retold numerous times over the years, she had just begun filming Star Wars when George Lucas coolly informed her that she could not wear a bra under her white dress. This pronouncement piqued Carrie's interest who replied, "Okay, I'll bite. Why?" George confidently replied, "Because…there's no underwear in space." Therefore, as she had done in Shampoo two years earlier, Carrie once again had to remove her bra for a film. This time, however, Carrie used Gaffer's tape to cover her breasts, which she later joked there would be a contest to see which crew member would remove the tape at the end of the day! When she was not fretting over her outfits and hairstyle, Carrie was busy filming scenes with her costars Mark Hamill, Harrison Ford, Peter Mayhew, Anthony Daniels, and Kenny Baker. In one scene that Carrie later coined the "trash compactor" scene, she, Mark, Harrison, and Peter had just escaped from Leia's detention cell on the Death Star and landed inside a huge trash compactor full of garbage and water. The trash compactor proves to be more than meets the eye when the group is attacked by a serpent-like creature called a Dianoga. In Wishful Drinking Carrie fondly remembered how she and Mark would goof off together in between takes, "…he would pick up a little piece of rubber trash and start singing (to the tune of Chattanooga Choo-Choo)." Carrie also recalled how her costar accidentally popped a blood vessel in his eye during the trash compactor scene. The ruptured blood vessel affected Mark's appearance for the remainder of filming as the fresh-faced actor now had a red dot in his eye. Carrie wrote in Wishful Drinking, "So the following day we shot our next scene—which happened to be the last scene in the movie. You know, the one where I give out all the medals? Mark had to grin like a motherfucker in that scene in order to conceal his red dot. Because, ultimately who's going to give a medal to someone with a big, stupid red dot in their eye? I don't care how much force is with him." However, of all of her iconic scenes perhaps none was more iconic than the famous hologram scene during which Leia utters these words:
"General Kenobi, years ago, you served my father in the Clone Wars. Now he begs you to help him in his struggle against the Empire. I regret that I am unable to present my father's request to you in person, but my ship has fallen under attack, and I'm afraid my mission to bring you to Alderaan has failed. I have placed information vital to the survival of the Rebellion into the memory systems of this R2 unit. My father will know how to retrieve it. You must see this droid safely delivered to him on Alderaan. This is our most desperate hour—help me Obi Wan Kenobi. You're my only hope."
When Star Wars debuted in theaters in May 1977, it became an instant hit! Carrie later wrote of Star Wars' monumental success that, "It was one movie. It wasn't supposed to do what it did—nothing was supposed to do that.  Nothing ever had. Movies were meant to stay on the screen, flat and large and colorful, gathering you up into their sweep of story, carrying you rollicking along to the end, then releasing you back into your unchanged life. But this movie misbehaved. It leaked out of the theatre, poured off the screen, affected a lot of people so deeply that they required endless talismans and artifacts to stay connected to it." With Star Wars' success came Carrie's own fame. Just like her mother twenty-five years earlier, Carrie became a cultural icon, recognizable the world over as Princess Leia Organa of Alderaan. However, she came to understand that she was not the famous one in her relationship with her alter ego. She wrote in the Princess Diarist that, "Besides, the Star Wars fame meant that Princess Leia was famous and not Carrie Fisher. I just happened to look like her—minus her bad hair, and plus less conspicuous bad hair all my own." Thus, Carrie's new-found fame was not really hers, but rather Princess Leia's. Nevertheless, Carrie now found herself in a glittering world of movie stars, world premieres, and renowned directors. Unfortunately, behind this world of glittering fame Carrie was also battling a serious mental illness: Bipolar Disorder.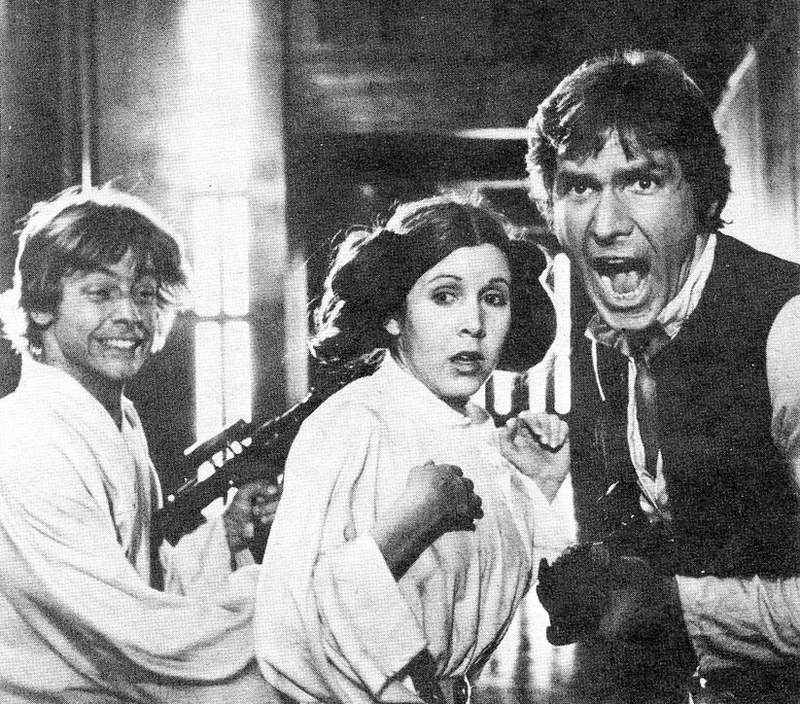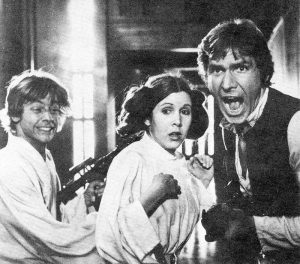 Bipolar Disorder (BP) or Manic Depressive is a neurological disease that affects an individual's thoughts, energy levels, and behavior as well as mood. Bipolar Disorder is characterized by intense fluctuations in these aforementioned categories. In particular, those living with Bipolar Disorder experience both manic and depressive episodes throughout the course of their lives. During Manic episodes an individual with Bipolar Disorder experiences high levels of energy, overly positive thoughts, and frantic behavior. By contrast, during a depressive episode those with the disorder experience negative thoughts, have little to no energy, and have difficulty getting tasks completed. It is important to note that while everyone experiences changes in mood, behavior, and productivity from time to time, such changes are extreme in those living with Bipolar Disorder and can lead to issues functioning on a day-to-day basis. For example, those living through a depressive episode may have trouble sleeping or sleep most of the time. They may also lose interest in activities that they usually enjoy and shun all social contacts. While doctors are unsure about the causes of Bipolar Disorder, they agree that a complex combination of genetic, biological, and environmental factors contribute to developing the illness. One indication of a genetic cause for Bipolar Disorder is that children who have a parent or sibling with BP is four to six times more likely to develop the disorder themselves. Living with Bipolar Disorder can be extremely difficult. Not only do those who live with the disease have to cope with the intense symptoms, but they also have to contend with the stigma surrounding mental illness. Advocates, especially prominent celebrities, such as Carrie Fisher, have helped ease the stigma of Bipolar Disorder and normalized conversations about mental illness.
Carrie's battle with Bipolar Disorder began when she was just thirteen years old. When reflecting on her daughter's illness, Debbie Reynolds said that, "Manic Depressive is a disease. Now, that was not diagnosed then, so nobody kind of knew what was going on with Carrie. When she was thirteen, her personality changed." Carrie turned to drugs in order to cope with her then undiagnosed illness. She began smoking Marijuana at the age of thirteen, but she did not stop there. Her brother Todd explained in an HBO documentary that, "Carrie and I started getting high together when we were about…I was fifteen. We used to smoke weed together, and we had a lot of fun. And then you know she moved on to other things. And I didn't. When I would stop, she would keep going." And Carrie kept going and going and going. Years after her diagnosis, when reflecting on how her mental illness contributed to her drug addiction, Carrie said that, "I knew something was the matter with me. I went too fast. I was too much. And I was embarrassed of it. The drugs I liked were painkillers. They calmed me down. I just couldn't—I couldn't handle it. I didn't know what 'it' was." The "it" of course was Bipolar Disorder. Carrie used a variety of drugs through the decades to cope with her everyday life. For decades, each day was a rollercoaster of emotions, bad ideas, and rocky relationships. Carrie gravitated between mania and depression; two moods she nicknamed Rollicking Roy and Sediment Pam. "One mood is the meal. The next mood is the check. Sometimes the tide is in, sometimes its out," she told Diane Sawyer in December 2000.
"I am mentally ill. I can say that."
Fighting her addiction and coping with her mental illness were lifelong battles for Carrie, but through it all she was never alone. When discussing the role family played in helping Carrie manage her illness, Debbie Reynolds said, "So, it's a constant battle that takes all of us to assure her that she's loved and that won't get her. Hard. Yeah it's hard. That's the hardest part." If Carrie's illness was a curse, it also proved to be something vaguely resembling a blessing as well. Fisher's honesty when discussing her illness and addiction helped dispel some of the stigma surrounding both issues. She also gave those struggling with substance abuse and/or mental illness someone to look up to. When accepting her Outstanding Lifetime Achievement Award from Harvard College's Humanist Hub in 2016, Carrie said, "I've never been ashamed of my mental illness; It never occurred to me…Many people thank me for talking about it, and mothers can tell their kids when they are upset with the diagnosis that Princess Leia is bipolar, too." Thus, Carrie's influence reached far beyond the movie screens and glamor of Hollywood. Through her openness, honesty, and humor she invited those struggling with the burdens of mental illness, addiction, and whatever else troubled their hearts to identify with her, get to know her, and to love her. It is ironic that a woman, who began her public life with the expectation that she would one day fade into obscurity, seemed to only grow more notable as time passed. For hers was a star that never dimmed, but only shone brighter with each day she shared with us on Earth. Carrie Fisher was many things: an intergalactic princess, Hollywood royalty, a mental health advocate, an accomplished writer, a daughter, a sister, and a mother. However, above all else, she was simply Carrie.  The Force will be with her, always.