"For society to progress, we should not only move forward but also cleanup after ourselves."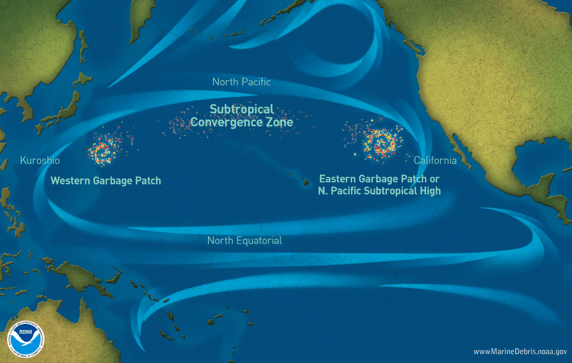 Over the last forty years, our oceans have been filling with tons of plastic debris. The plastic is carried by the ocean currents and it all converges in five major accumulation zones, commonly called "Garbage Patches." Many scientists predict that if this problem is not solved, there will be major consequences. Garbage will block the sunlight in the oceans, resulting in many species of sea plants and animals dying. Moreover, the environment will be affected in such ways that the entire food chain of the world will suffer major changes. Dutch inventor Boyan Slat has come up with an idea to solve this problem.
Boyan Slat is a 24-year-old Dutch inventor, who has been interested in engineering projects since he was very young. At the age of fourteen, he even set a Guinness World Record by launching 213 water rockets at the same time. When he was sixteen, he went diving in the waters of Greece and was so surprised to see more plastic underwater than fish. That was the moment when Slat began the idea of cleaning up the ocean. Over the last forty years, millions of tons of plastic have entered the oceans creating huge garbage patches. The largest such patch is located between Hawaii and California. After his trip to Greece, Boyan became obsessed with this problem. During high-school, all of his science projects were about understanding this problem and trying to solve the "million-dollar" question "why this cleanup is considered impossible?"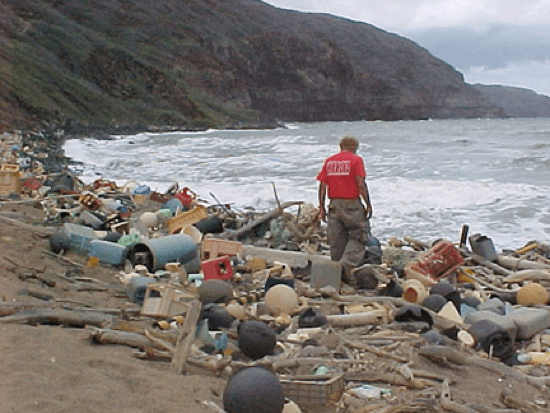 After high-school, Boyan was invited to TEDtx to tell the world his idea. At first, his ideas didn't seem to be really interesting to the public, so he went on with his life. He started working as an aerospace engineer in TU Delft, but he just couldn't let go of his idea. But the simple thought of not being able to come up with a solution to this major problem was killing him. He was thinking about the terrible consequences, in several years, for the planet if no one did anything.
After several months he came into the spotlight again because some news sites had picked up his TED speech and became interested in his story. Slat even dropped out of college to pursue his dream.
He had always enjoyed solving problems and puzzles. But this time was going to be different. This time the puzzle was to get rid of the plastic in the oceans. He just had to find the perfect pieces to accomplish that. At the young age of eighteen, he founded a non-profit organization called The Ocean Cleanup, in order to develop new technology to tackle this almost impossible task.
And this is when the real adventure began for Slat. Instead of picking up all the plastic bottles with nets, which according to experts it would cost millions of dollars and take thousands of years, his idea was to use the power of natural currents to gather plastic into long floating rubber barriers. But developing this great plan wasn't an easy task. It required money, time, and many experts in different fields. In an interview, Slat said "When I started, I thought I would likely fail, and I still might, but considering the scale of the problem, it was important to at least try."
His ideas started coming together when several experts, such as engineers, oceanographers, recycling companies, and scientists volunteered to complete a study, which ended up indicating that the The Ocean Cleanup project had a feasible and viable method for removing large amounts of plastic. But this was only the first step. Slat still needed a lot of money to start the project. So his next step was to take his story and project to the rest of the world. He has since gained the support of 160 countries, 38,000 funders, and collected over 2 million USD. With this money, he was closer to accomplishing his dream, but, again, this was just another piece of a big puzzle.
Later, The Ocean Cleanup started developing prototypes, then getting into trials, failing and learning from mistakes, and finally the got it right. They mapped an area of 3.5 million squared kilometers of plastic and marine debris, known as the "great pacific garbage patch." After that, Slat gave an interview arguing that most people had an image of this patch as an island where you can practically walk on, but that couldn't be more wrong. It stretches for millions of kilometers and it would take thousands of years to clean it up. So he targeted that area to clean first. The first Ocean Cleanup system was launched on September 8, 2018. He is hoping to clean up to 50% within five years.
This amazing story is only getting started, so if you want to follow the progress of this project, you can follow their official organization page (www.theoceancleanup.com).