Do you know what happens with your money once you deposit it into the bank? Banks take the money you deposit and loan it out to others. If you ever wanted to withdraw all the money you deposited, you can, because banks are responsible for keeping a fraction of customer deposits on hand at the bank, which is known as the reserve requirement. There is one issue with this system — what if one day every customer wanted to withdraw their deposits at the same time? Typically, this would never happen, but when there is uncertainty in a bank's financial stability, everything can go wrong.
---
It was 2007 and the financial crisis was about to begin. Banks were using money deposited to them for high risk investments in subprime mortgages. Homeowners were being approved for mortgages on homes they could not afford. Inflation from the housing market bubble was leaving banks holding assets for a lot less than what they were worth. In late 2007, the Housing Market bubble officially popped causing many homeowners to lose thousands of dollars on their home. Mortgages were defaulted on, leaving banks with a lot less money then what they had lent out. This crash led to banks going bankrupt, putting the US economy into a full-blown international banking crisis.
A year after the housing market crash, in October 2008, an unknown figure named Satoshi Nakamoto, published an article, "Bitcoin: A Peer-to-Peer Electronic Cash System," which revolutionized the way we view centralized fiat currencies in our global economy. Fiat money is government issued currency that is not backed by a commodity. In this article, Nakamoto identified a solution to prevent any future recessions or banking crises. Nakamoto explained, "What is needed is an electronic payment system based on cryptographic proof instead of trust, allowing any two willing parties to transact directly with each other without the need for a trusted third party." This removes the need for a banking system and protecting the individuals from future recessions.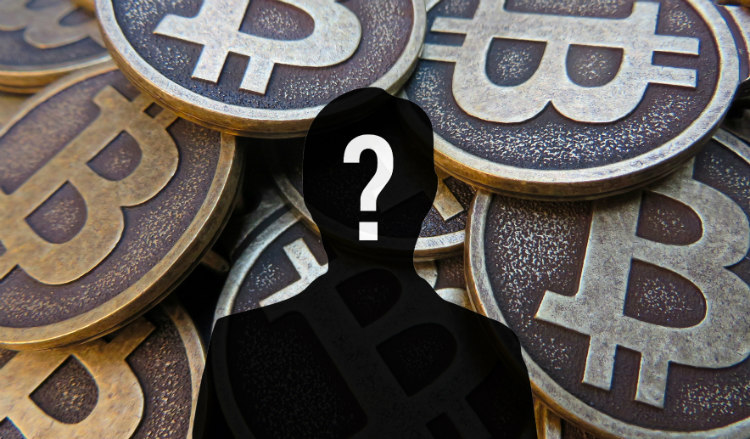 This article laid the ground work for the development of Bitcoin. Nakamoto spent about a year corresponding with other experts in the technology community, explaining his philosophical reasons for wanting to create a kind of digital gold standard. Nakamoto used an untraceable email address and website to give instructions to Gavin Andresen and Jeff Garzik. These coders and software engineers only spoke about business and never received any person information of who Satoshi Nakamoto actually was. Nakamoto published hundreds of online posts in perfect English but only about his new technology. Nakamoto's location, race, photograph or even gender was never reveled to Andresen or Garzik, but nonetheless, they still worked together to create and finish Nakamoto's vision.
After a year of constant correspondence and tweaks, Nakamoto was finally ready to release Bitcoin to the public. All of Nakamoto's work led up to one push of a button. Nakamoto created the genesis block of Bitcoin on January 3, 2009 at 18:15 pm. The genesis block is the first block of a block chain. In other words, this genesis block was the beginning of all crypto-currency and the mother of all block chains. A block chain is a growing list of records, called blocks, that are linked using cryptography or in other words it is the public record of each transaction for a crypto-currency. A revolution in currency had begun. Users' identities would be protected. Records would be completely decentralized. And no one would be in charge — not governments, not banks, not even Nakamoto. At first the currency had no popularity except between a handful of programmers but as word spread it quickly gained traction. At the beginning, a Bitcoin was worth pennies per coin but gained enough belief and support to reach its high of a single coin being worth 19 thousand dollars each.

After launching and creating Bitcoin, Nakamoto disappeared. In April 2011, Nakamoto sent a note to one of his developers saying that he had "moved on to other things." He has not been heard from since. Many wonder who this person or group is and have tried to build conspiracies on who it is. Nonetheless, Nakamoto's creation had started a revolution against central banks and fiat currencies. After the Bitcoin genesis there have been around 2000 other crypto-currencies created for an assortment of different reasons.  With Bitcoin being accepted by businesses through out the US, the United States Department of the Treasury classified Bitcoin as a virtual currency, the first of its kind. This growing trend is something that is not going to go away but something that will likely only gain support and could possibly become our accepted norm for all transactions in the future.