Winner of the Fall 2019 StMU History Media Award for
Best Article in the Category of "Cultural History"
The pressure in the room is rising as every second passes. Her heart is pounding as she desperately hopes her name is called. Mickey Rooney approaches the podium with the award winning slip and says "it's my privilege this year to present the award for outstanding performance by juvenile actress during the past year…"1 The pause felt as if an eternity had passed. Judy had been dreaming of this moment her whole life. Her body consumed with nerves, and her mind racing as she looked back on the yellow brick road of her life. All of the hardships she went through brought her to this monumental moment in her career. While she never questioned the role as Dorothy in the Wizard of Oz, her choice to accept the part had been both an opportunity to fulfill her dreams, but also had led her down a path to substance abuse, major depression, and abuse from men with power in Hollywood. For such a magical film, the true experience behind the camera was a nightmare for the film's lead, Judy Garland. She would go down in history as one of the greatest entertainers and performers of her time, but the toll this process would take on her life would send her spiraling into a cyclone.2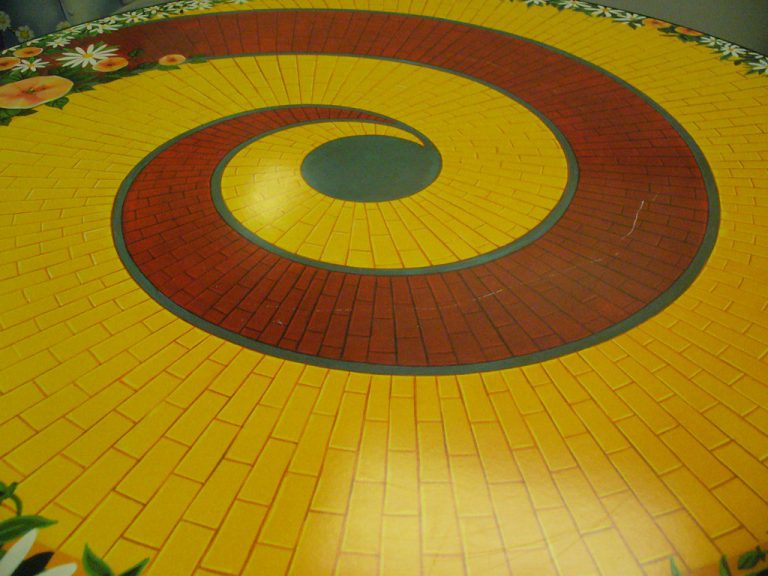 Do you remember the first time you followed Judy Garland down the yellow brick road? In the Wizard of Oz, Judy, who played Dorothy Gale, was a pig-tailed, bright-spirited young girl, who was looking for the home she longed for. In some ways, the character she portrayed was somewhat similar to her off-screen life. In the Wizard of Oz, Dorothy found herself feeling unsatisfied with her life in Kansas. She dreamed of running away and flying "over the rainbow." She was in love with the idea of living in a perfect world. In a strange turn of events, Dorothy had to begin a journey in a land unfamiliar to her. She would encounter a wicked witch, flying monkeys, and the great and powerful Oz himself, all while realizing "there is no place like home." For Judy Garland, this journey would not be as quick as the one hour and forty-two minute journey that Dorothy had. Like Dorothy, Judy also longed for a perfect world, but like every good thing in life, her dreams would come with a cost. She was unsatisfied with her life when she was not expressing her talents. She moved to California, and Hollywood quickly became her rainbow. Judy dreamt of the day that she would find her place in the entertainment industry. Hollywood would be a challenging yet a mesmerizing world for Judy as she worked to become a famous name.3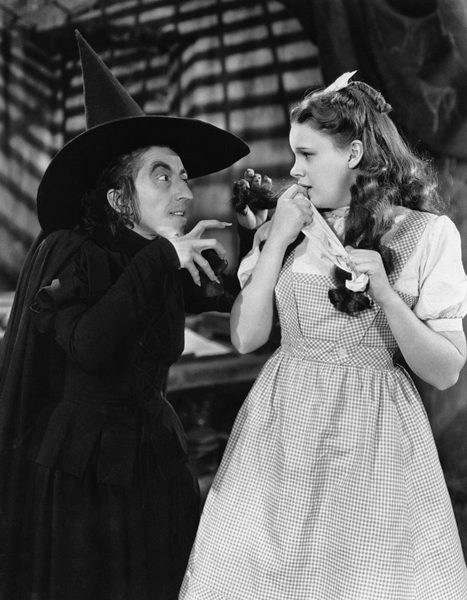 It was apparent that Garland was a natural born entertainer. Early on, her parents noticed her talent and introduced Judy to theatre when she was just a child. Garland performed in her parents' private theater along with her two older sisters when she was only two years old, and it manifested into intense work. Judy's mother, Ethel Gumm, was the driving force behind her career. Her mother expected nothing less than success from her youngest daughter. In order to keep Garland on her feet, she would give her amphetamines early in the morning to get her up and keep her going all day. In the evenings, she was given sleeping pills to go to sleep on demand. Ethel's abusive behavior with Judy would continue to hinder their relationship through the years. Garland once alluded to her mother as "the real Wicked Witch of the West," as she was only ten years of age when she was consistently forced to take pills daily.4 This quickly became a habit that she would become reliant on.5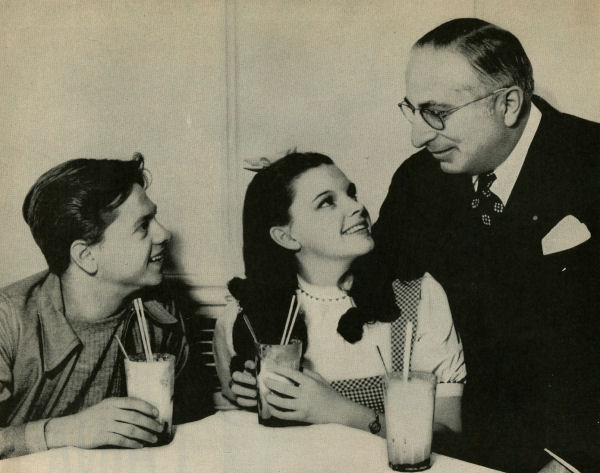 Cruel sleeping patterns and irritability began to have its effect on young Garland. However, despite the physical abuse, Judy scored an audition with Metro-Goldwyn-Mayer studios and auditioned directly with their most powerful executive, Louis B. Mayer. Her voice serenaded Mayer and he offered her a contract on the spot. Garland was overwhelmed and overjoyed that she was now signed with a prestigious studio at age thirteen. She was optimistic that signing with MGM studios would provide lots of different opportunities to kick start her acting career. However, that was not the case. Her roles were unpredictable and very stagnate, which concerned her. MGM studios had a hard time marketing Garland, due to the fact that she was too young to be considered sexy, but too old to be thought cute. In the meantime, Garland worked diligently to prove her worth to MGM studios.6 She humbly picked up small roles until receiving the offer for the life-changing role of Dorothy at age sixteen in 1939. Garland later found out that despite being the first to be offered the role, she was not MGM's top choice to play Dorothy. It would be known that she was MGMs third pick after actresses Shirley Temple and Deanna Durbin. The studios strongly felt Temple would be a much better fit for the role due to her age and her childhood fame. However, she was tied to her contract with 20th Century Fox and was unable to accept the role of Dorothy.7
MGM officially gave Garland the role of Dorothy Gale, to which she gladly accepted. She was ecstatic to finally have her big shot in Hollywood. The pressure for the film's success began, and it was Garland's mission to "give her all" during production and prove that she was in fact the very best choice for the role. The Wizard Of Oz took off with high expectations from media and studio production outlets. As production began, the ambitious film was and would continue to be plagued with multiple recasting and various changes in leadership. Setbacks and drastic changes continued, making the filming and life on set very chaotic and stressful. The movie seemed to be moving towards failure, until Victor Flemings was hired as its new director, and he helped make the film into the outstanding movie we all know and love today. What we didn't know was the horror and torture that the cast experienced during the making of the film.8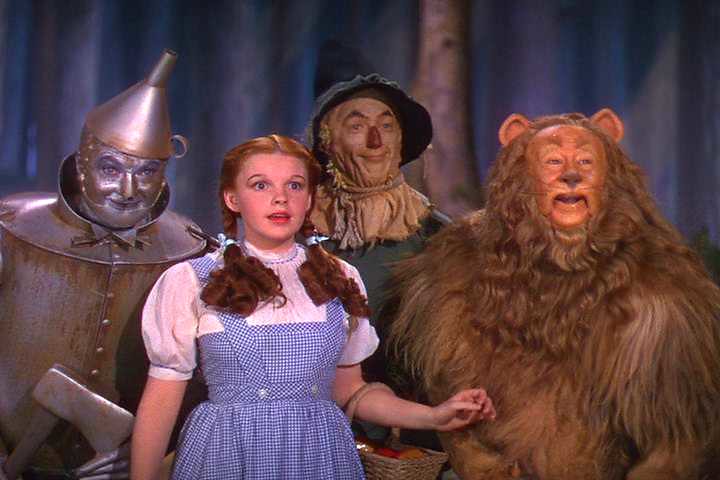 The enchantment on screen had us dreaming of rainbows, fields of poppies, and Emerald City. Behind the scenes, it was the opposite. Garland was prepping for the role of a lifetime and was eager to begin filming. The producers, however, did not agree that her look was not the look that her character should have. Dorothy should be blonde, young, and thin. While a wig could fix one concern, the other two concerns remained. Garland was sixteen and was rapidly blossoming into a young woman. The studio put her on a daily diet of chicken soup, black coffee, eighty cigarettes, diet pills, and amphetamines. She was constantly under supervision to ensure that she was abiding by these rules. The pills were justified by MGM studios as a way of helping her to lose weight to meet the expectations of what the vision of producers expected Dorothy to look like.9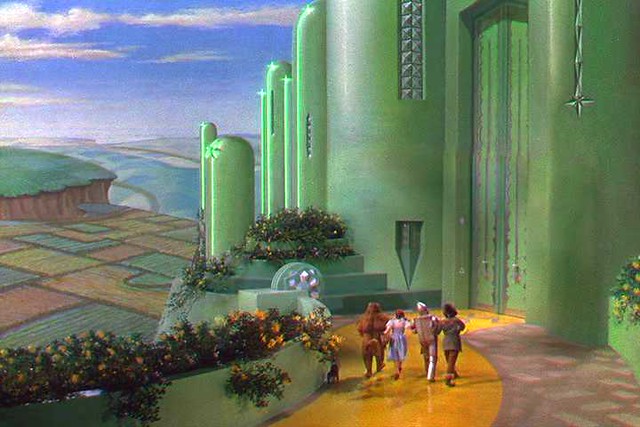 The stress on Garland to make the perfect film was enormous. Garland filmed The Wizard of Oz during the Golden Age of Hollywood, which was a period of great growth, experimentation, and change in the film industry that brought a shining reputation to Hollywood and to its movie stars. MGM Studios invested three million dollars in the production of the film, which was the most money it had spent on any production up to that point. Judy spent a tremendous amount of time filming The Wizard of Oz and the pressure started to snowball.10
Furthermore, filming of The Wizard of Oz was difficult for Garland, as she was drained from the repetitive drug use. Garland was prescribed more barbiturates and Benzedrine from the studio doctor, who later claimed to be unaware that Garland was also taking pills at home. Garland was sixteen and already addicted and reliant on barbiturates and amphetamines. Garland was also subjected to sexism and mistreatment from the studio directors and men of power in Hollywood. Her male co-stars were paid more than Garland, even though she was the leading actress in the film and would clock over 72-hour shifts. She suffered more detrimental criticism than her co-stars. Nonetheless, this did not stop her from pushing though and working her hardest for her dreams to come true.11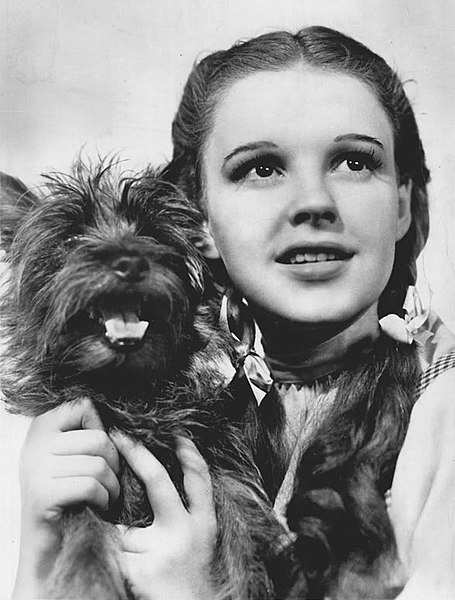 On August 25, 1939, The Wizard of Oz was released into theaters. Judy Garland had been working intensely up to the film's debut. The expectations for the film's success were high. Little did they know that The Wizard Of Oz would become a box office failure within weeks of its debut, and Judy had sacrificed her physical and mental well-being for it. Garland's confidence in the film plummeted, but she still had hope for the film that she so actively worked for, even though the film was apparently unsuccessful at making a profit.12
Even though the film was not the success that the cast and studio had anticipated, Garland's performance in the film was widely noticed. Her role in the film had glowing reviews, and she had all of Hollywood chattering about her. The 12th Academy Awards Ceremony was approaching. It would be the biggest event in Judy Garland's career so far.13
On February 29, 1940, the 12th Academy Awards Ceremony was set to take place. All of Hollywood turned out, with the typical crowds of  spectators their enthusiastic applause and excitement. Judy Garland's thoughts were flooded with all the sacrifices she made while filming The Wizard Of Oz while the awards were being called. With every vigorous moment, she awaited for the results in her category of awards. She had long been waiting for this moment, and here it was.14
In The Wizard of Oz, the point of the story is that you can get your heart's desire, but you must be prepared for the obstacles that come along with it. In Judy Garland's life, she went after her heart's desires and she persevered through the obstacles she encountered. She would single handedly change cinema forever. The film would go down in history as one of the most watched movies of all time. And now…Mickey Rooney approached the podium with the award winning slip, and says "It's my privilege this year to present the award for outstanding performance by a juvenile actress during the past year… Judy Garland."15 Garland sprang out of her seat with excitement and joy. Her hard work had paid off and she could not be happier than in that exact moment.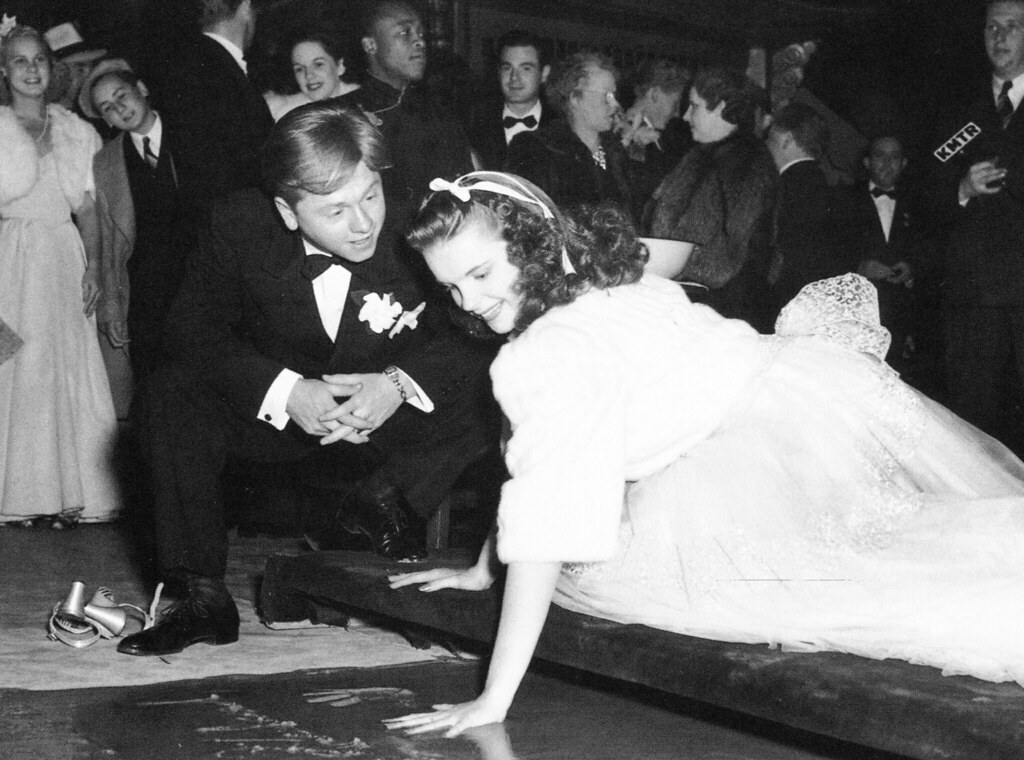 Following Garland's success in winning an Academy Award, MGM studios renewed her contract and Garland would end up getting other leading roles on films because of her outstanding work on The Wizard of Oz. Eventually, in 1956, when The Wizard of Oz was released on national TV with color, it immediately became a family favorite and won other awards after its release to Television. Garland's salary increased after the movie's television success. The film even turned a profit and became a national sensation that would be recognized for decades to come, as it still is today.16
But Judy Garland's health had been compromised and the habits that she accumulated from the production of The Wizard of Oz would stick and eventually cost her her life. On June 22, 1969, forty-seven-year-old Judy Garland was found dead in the bathroom of a rented house in London, England. Her cause of death was ruled as an accidental barbiturate overdose. Her death had been investigated over a long period of time. Despite past attempts on her own life, there was no evidence that suggested she had committed suicide.17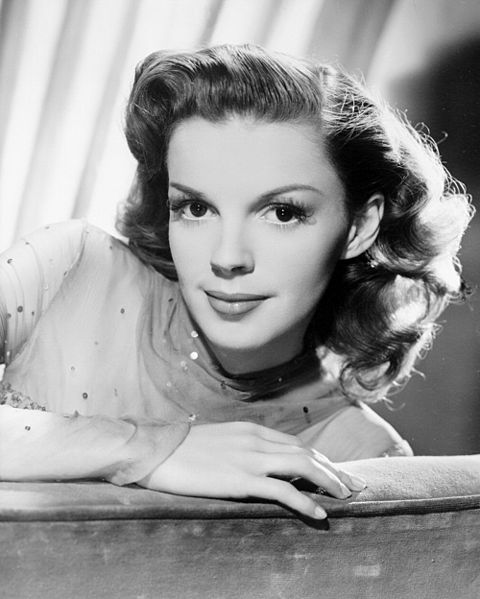 To this day, Judy Garland remains one of America's Hollywood favorites for her extraordinary performance in The Wizard of Oz. She brought color into the world and inspired so many people to follow their heart's desires down the road that brings them happiness. Despite Hollywood's negative destruction on her life, she lived it to the fullest and fought, until the end.
"I've always taken 'The Wizard of Oz' very seriously, you know. I believe in the idea of the rainbow. And I've spent my entire life trying to get over it." – Judy Garland 18