Speak up for those who cannot speak for themselves, for the rights of all who are destitute. Speak up and judge fairly; defend the rights of the poor and needy. –Proverbs 31:8-9
The strip club is a business that has become accepted globally. The industry has also proven to have horrific effects not only on our communities, but also on women, and particularly on women of color. Since strip clubs caters to heterosexual men on an international scale, most of the strippers tend to be women. Although women are not really forced to dance nude for money, many of them are, however, faced with raising children alone, due to not having a man present in the home. The end result of this is that many of these women are desperately searching for a career to support themselves and their children.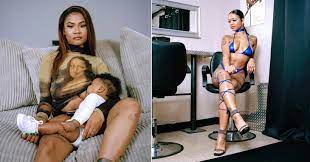 In this article I recount the story of a woman by the name of Alison Valente who was oppressed in the adult industry and yet somehow summoned the courage to speak out against the horrible acts that were committed against her in the adult entertainment industry, and eventually to make it out of that world.
Allison Valente of Atlanta, Georgia worked for the well-known iconic establishment known as The Cheetah or The Cheetah Lounge. According to Ms. Valente, she states that she was the prime target of the Cheetah management staff operated by the owner William Hagood and John Braglia, whose main purpose was to offer illegal services and goods to high end clientele. This clientele ranged from NFL, NBA, and MLB players, to musicians and other famous celebrity patrons.
Ms. Valente first started working at The Cheetah Lounge in the early 2000's and had been employed there for sixteen years with no previous work performance issues or any warnings, chargebacks, or terminations until Ms. Valente raised her concerns to The Cheetah management staff, which resulted in Ms. Valente's refusal to participate in activities that had become a regular part of The Cheetah's operations. At one time, The Cheetah Lounge had been a well-known, respectable adult entertainment establishment that hadn't been under suspicion of illegal activities, and it was truly a "gentlemen's club."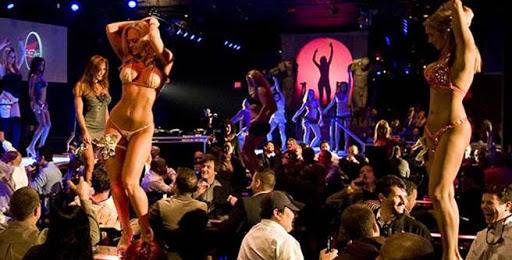 According to court documents, when the infamous Gold Club of Atlanta was shutdown for its involvement in illegal acts involving drugs, prostitution, and other illegal activities, those activities eventually migrated over to The Cheetah Lounge. It became the central point of organization for a morass of illegal activities for high net worth individuals, including a pattern of sexual abuse, assault, harassment, drug distribution and sale, prostitution, attempted rape, racketeering, illegal drugging, pimping, and pandering.
These goods and services were made available to high dollar patrons in the form of "Cheetah Bucks" through The Cheetah management staff and were carried out by The Cheetah's conducting floor manager, its conducting supervisor, Trac-Eric, and National Limousine the Enterprise. Each of The Cheetah's management staff played a significant role in directing/conducting the affairs of the establishment and they derived income from patterns of illegal activities. Because of Ms. Valente's refusal to participate in the activities that had become a part of The Cheetah's operation, she was eventually fired without warning after sixteen years employment with no prior disciplinary issues.
The first time she was fired was in August 2014, allegedly for a "chargeback." It was later determined that the alleged "chargeback claim was entirely false." She was fired again in February 2015, for another alleged "chargeback," but was never informed of the details of the alleged "chargeback." These allegations made by The Cheetah management were used to mask the true reasons for Ms. Valente's dismissal: her complaint to the management about the illegal activities that were occurring in the club, including pandering, prostitution, and drug activity, and her request to have The Cheetah refrain from directing any of those activities towards her.
After the shutdown of the Gold Club for being indicted on federal racketeering charges, the start of the new activities at The Cheetah began with the floor manager Mark Holcomb and a dancer who went by the stage name "Farrah" (Rachel Flanigan). According to Valente, customers were encouraged to enjoy the VIP rooms with what was known as "Fun Girls," several of whom traveled across state lines to work at The Cheetah at the behest of the conductor manager at The Cheetah. The "Fun Girls" are those who willingly participated in prostitution, submitted to illegal "floor manager" kickbacks/charges, and lured high spending patrons like professional NFL, NBA, and MLB players, musicians, and other star patrons back to the club. After business relationships were established, Mark Holcomb would refer high paying customers that wanted more than dances (i.e., sexual favors) to Farrah. In return, Farrah would be compensated generously. Over a short period of time, other girls became interested in the higher pay that came with providing sexual favors, and they joined Mark Holcomb's back room activities. "Farrah" maintained the highest ranking of all of the girls, and all of the girls that were part of the arrangement agreed to pay 20% of their earnings to Mark Holcomb. The floor manager's main job was to provide security, protect the girls from aggressive customers, and prevent lewd things from occurring if the dancers provided a high enough percentage to the floor managers. The floor managers would allow sexual favors/activities and drug use to occur in the private VIP rooms.
By 2013, what was once a few girls involved in the agreement with the floor manager Mark Holcomb quickly turned into a sophisticated organization of girls who would sell sex and drugs at The Cheetah. The girls who were under these floor managers were encouraged to make as much money as possible by offering sexual favors and other "after club" rendezvous to their clientele. In exchange for allowing activities to occur without any interference, the girls had to give the floor manager a percentage of their earnings ranging from 20% to 60% per pimp-prostitute arrangement, to what became a part of The Cheetah Lounge's operation.
To lure women to strip for a living, club owners of the sort at The Cheetah Lounge advertised these jobs as being easy and high paying; they required no education and the only stipulation was that one's appearance had to be pleasing to the customers. This would sound very intriguing for a woman with little or no education at all and who might be in desperate need of some "easy" money. The promises that are made to these women by the club owners are very deceitful. Exotic dancers are hired without any job protection from the federal government and no health benefits of any kind. A stripper's work is solely based on the tips made on a nightly basis, and a percentage must be paid to the owner and to the pimp at the end of their shift each night.
As the business at The Cheetah grew, floor managers sought new ways to increase their take, and so they repeatedly attempted to recruit Ms. Valente to that side of the business. The "Fun Girls" would often perform sexual acts in close proximity to Valente, which she strongly disapproved of. In each instance, Ms. Valente was very vocal to one or more of the on-duty supervisors about these activities. Only on a few occasions would the on-duty supervisor intervene and put a stop to activities that were occurring; but more likely, he would simply move those activities to a more discreet area of the club so that the sexual or drug activity could continue. On most occasions, according to Valente, the on-duty management staff would do nothing, leaving Ms. Valente to witness the "Fun Girls" performing sexual favors, and customers would be allowed fondle the girls. In some responses, the conducting floor manager would say things like: "Are you going to get on the team?" or "Get out of this room; they want other girls, unless you are on the team." Manager Robert Johnson would yell in Ms. Valente's face for not being a "team player," and floor manager Lee Tatum often asked dancer Lindsey, with whom Ms. Valente would work on occasion, "Are you on our team or hers?"
Ms. Valente was one of the top earners when she danced at The Cheetah, and was viewed as competition by the management staff, and it was made very clear to Ms. Valente, through constant intimidation, that they wanted her earnings and that she would have to participate in the illegal activities if she wanted to stay employed at The Cheetah. Ms. Valente continually complained about the illegal activities to her on-duty supervisor, and no corrective actions were ever taken. In 2013, a new manager, Christopher Haley, was hired to The Cheetah staff, and he quickly played an active role in driving revenue for the establishment.
In the Fall of 2013, The Cheetah management became more persuasive, and their demands became more inescapable for Valente, and it became clear that the floor managers were not going to intervene in any activity that was going on; in fact, they were promoting these activities, which were not directly related to the job they were doing for the entertainers that came to the club. Ms. Valente then raised her concerns to her immediate supervisors, including Heather Wood, the "house mom." The "house mom" also did nothing to resolve Ms. Valente's issues of the repeated attempts of floor managers trying to get Ms. Valente to participate in sexual acts with customers. The Floor Managers would scream and yell at her when she would not comply. That Fall, Ms. Valente had a formal meeting with Robert Johnson. At their October meeting, Valente requested that the "house mom" not be present. According to Ms. Valente, in a meeting with her direct supervisor, Valente had an audio recording of Heather Wood, the "house mom," in  a meeting where she acknowledged that protocol had been violated.
According to Ms. Valente, after the meeting with Robert Johnson, from January to July 2014, things started to deteriorate quickly. What followed was a campaign of physical, sexual, and verbal abuse directed against Ms. Valente. The escalated harassment began immediately on the evening of the formal meeting with Robert Johnson and Christopher Haley. At the close of the meeting, Ms. Valente was called to the stage in a private area of the club where there were no customers at the time. As she stood on stage, the floor manager Christopher Haley suddenly stormed in. Haley went back and forth to the bar checking around the room, and ultimately approached Ms. Valente with his fists balled up, sweating, eyes bulging. He threatened, "Now you owe me.  Now you owe me.  Imma get it out of your a**." At the time, it was already known that Haley assaulted women in various private areas of the club, including the private area that Ms. Valente was currently in at the time. Ms. Valente was terrified, and as soon as she got the chance, she ran into the main room where there were people.
Over the next year, Ms. Valente continued to be harassed, resulting in her first termination in September 2014. Christopher Haley and Robert Johnson were involved in her firing. They were involved in things with Ms. Valente ranging from yelling at her, shoving, posturing, intimidation, pinning her against the wall while screaming at her, all the way to blatant threats and being terrorized on a daily basis. Ms. Valente had several meetings in regard to Haley's behavior. As a result, her job was constantly threatened. Her car was vandalized. Her hand was slammed in a door in one of the VIP rooms by one of the floor managers when she did not comply with the sexual request of customers. Ms. Valente was often humiliated in front of guest of the club. Ms. Valente also witnessed other girls yelled at by Robert Johnson, Lee Tatum, and Christopher Haley. They would intimidate the girls, box them into corners, point in their faces, and spew vicious expletives on a regular basis if they refused to submit to the customers' sexual requests. On two separate occasions, Ms. Valente was drugged to near unconsciousness, and was forced to stop working, and told to take a rest in the breakroom.
The Cheetah Lounge now became a hostile environment not only for Ms. Valente, but for other girls as well, due to its pervasive illegal activities. Ms. Valente was regularly, sometimes forcefully, removed against her will from private dance rooms by floor managers who would replace her with "Fun Girls" who were a part of "the team." Adding to the mounting pressures of being a stripper are the constant demands from the club owners. The women are subjected to verbal, physical, and mental abuse in both lower scale clubs and higher scale nude clubs. There is really no protection for these women because the security team does not look after the best interest of the women, because they are being paid off. And this is apart from the constant harassment to engage in prostitution, and when they do not go along with what they are asked to do, the harassment increases even more. With the absence of security, the abusers and club owners are not held accountable for any criminal acts that may occur in the club, and chances are it will happen again.
Once a woman is talked into going into the sex industry, they enter a world of degradation as a means of making a living. Many turn to alcohol and drugs in order to get away from the harsh reality of being humiliated for a living. This so-called wealthy, glamorous life of being a stripper has a long historical connection with slavery, and it is causing many of our young women to end up getting caught in a vicious trap. It is very heartbreaking when entertainment is used as an idea to humiliate and degrade women. The expectations and requests that were placed on Ms. Valente to perform sexual favors for high profile customers was constant. On one occasion, Ms. Valente relates that she witnessed the owner of The Cheetah, William Hagood, groping girls against their will. One specific time, Hagood groped and fondled a girl with the stage name "Laney" in a violating manner. Laney was totally humiliated. She pulled away, gathered her things, and ran into the dressing room. Laney later confided in Ms. Valente because of the owner's position of power. She had endured a frightening act, and she felt taken advantage of, demeaned, violated, and saddened.
On August 23, 2014, according to Ms. Valente, she continued to notify The Cheetah of the illegal activities that were directed towards her–in spite of the terroristic actions designed to force Ms. Valente to quit–and in spite of the scheme that The Cheetah management was using to get rid of her while making it appear that she was terminated for legitimate reasons. The Cheetah accused Ms. Valente of having a "chargeback." A "chargeback" is a notification from a credit card company that the person to whom the card belongs disputed a charge on the card. The Cheetah Club then attempted to use the alleged chargeback as a reason to terminate Ms. Valente. The Cheetah, under normal circumstances, handles all chargebacks issues and tries to refute and/or correct any chargebacks. However, in the case of Ms. Valente, The Cheetah made it a point not to do what was in the best interest of Ms. Valente, and instead raised suspicions of Ms. Valente. Ms. Valente immediately inquired about the chargeback and called the client about the situation. It turned out that there were not in fact any issues–the charges were legitimate and the client conveyed the same to Ms. Valente and to The Cheetah. The termination was withdrawn when Ms. Valente proved that the chargeback never occurred.
In the early month of October 2014, Ms. Valente was working at The Cheetah and was overcome with dizziness, drowsiness, and eventually became severely incapacitated during a VIP session. Ms. Valente had little memory of the event, but remembers a feeling of humiliation and a dirty feeling. Ms. Valente somehow managed to make it out to her vehicle. Her breathalyzer indicated that she was not intoxicated when she left for the evening. When Ms. Valente arrived home, her boyfriend was extremely upset about the condition that she was in and insisted that she go to the hospital. He took her to the hospital, where she was given an IV and eventually sent home when she was stabilized. It was discovered that Ms. Valente had been administered gamma-hydroxybutyric acid (GHB) or a similar drug by The Cheetah. During this time period, Ms. Valente had several other instances where this type of incident occurred at The Cheetah, but it was not until she had a boyfriend, someone who truly cared for her and could realize what kind of condition she was in, to get her to go seek medical attention. After Ms. Valente's visit to the hospital with her boyfriend, she started to realize the dark side of working in the adult entertainment industry. Shortly after the drugging incident, Ms. Valente was with a high net worth customer. Ms. Valente and her client were sitting in The Den (VIP) area in the Main Room after her client had survived a vigorous attempt by the floor manager to get him to buy something on the Menu that he didn't want.
In the adult entertainment industry, it can be very difficult to avoid drinking, but after Ms. Valente endured a myriad of abusive attacks by The Cheetah management, Ms. Valente made conscious efforts to be more mindful of her surroundings. She felt a high amount of fear and anxiety while at work. Also, she began to notice the lasting effect that drinking had on her at work, and she noticed that days after a shift were becoming a lot harsher on her than they had been in the past. She really felt the effects of drinking after having even the smallest amounts of alcohol that normally wouldn't have had any effect on her. It caused her to suddenly feel out of sorts, have difficulty focusing, feel a loss of control, experience blotchy vision, and have memory losses for blocks of time because she was being administered either gamma hydroxybutyric acid (GHB) or a similar drug, now known as the "Bill Cosby Special," without her consent. Thankfully, given her prior experiences, hospital visit, and new awareness, she avoided the dire consequences of this Menu item after her hospital visit. However, that much cannot be said for the other girls. These experiences were shared by more women than just Ms. Valente. Many other entertainers at The Cheetah were drugged against their will. Another woman was a witness was to a rape by a first assistant to a city official. After the assault, she immediately sought the help of on-duty manager Kim in the VIP area. The manager took her and gave her substantial amounts of tequila, and put her in the Penthouse with some high-net worth customers, where she was given illegal drugs and more alcohol. Another witness was sexually assaulted by the owner many times. The owner Hagood would violate her regularly in The Cheetah, and she was drugged and the same incident occurred with a customer in the executive room.
On February 24, 2015, according to Ms. Valente, she was in the executive lounge with two other dancers and four customers at the "Penthouse Night." Soon after the customers received their first round of drinks, two of the girls began performing inappropriate acts on the customers. Ms. Valente complained immediately to the Manager Tatum, who then seethed through his teeth, "Shut the f**k up. Shut the f**k up, Monique" which was Valente's stage name. The group was relocated to a more private area of the club. According to Ms. Valente, there were two dancers performing inappropriate acts making her completely disgusted and afraid for her well-being. The environment became very chaotic. The customer that Ms. Valente was hosting wanted the same treatment. This made Ms. Valente become extremely upset and she found it very difficult to maintain the professionalism that she needed to maintain between her client and herself. Ms. Valente went to the restroom to catch her breath in order to diffuse the situation. Ms. Valente considered quitting her job and walking out of the building, but she also reminded herself that she needed this job in order to survive, and felt that she should not be forced to give up her job simply because she refused to endure a sexually hostile work environment and its abuses of her. Valente made the decision to express her concerns to her supervisors  Johnson and Tatum, of the situation to complain about sexual harassment, the hostile work environment, and gender discrimination. She even stayed an extra thirty minutes to speak to her immediate supervisor. Ms. Valente gave her direct supervisor names and details of the situation that had just occurred, including the names of the girls, explaining to the supervisor what had happened that night. Her supervisor, Heather Overturf, knew that Ms. Valente was upset and convinced her to calm down and go home for the evening and pretend that nothing had happened. That evening, she was so shaken that she could barely put a coherent sentence together. She cried hysterically to her boyfriend, describing the night's occurrence.
On the very next day, February 25, 2015, Ms. Valente walked into work and she was told that she had a chargeback on February 12, 2015, in the amount of $580. The Cheetah refused to tell her who made the chargeback. Additionally, The Cheetah refused to give her any details about the alleged chargeback whatsoever. Obviously, The Cheetah did not want to give Ms. Valente the opportunity to prove that there was no chargeback. This time Ms. Valente was really fired for complaining about the illegal activities. Ms. Valente conveyed this information to Jack Braglia, the club owner and manager, on March 1, 2015. Ms. Valente requested to return to her job and requested that the illegal behavior cease. The Cheetah refuse to allow her to return to work, and told her to sue them if she wanted, and wished her good luck in doing so.
In 2017, Ms. Valente filed criminal charges in the form of a RICO lawsuit claiming that The Cheetah Club were participating in illegal activities ranging from prostitution to the sale of narcotics. In addition, the lawsuit gave a detailed list of names of the club owner, managers, security guards, and "house moms" as parties to criminal conspiracy to turn dancers into prostitutes for wealthy customers, including "NFL, NBA and MLB players, musicians, and other star patrons." She also stated that she had been subjected to constant harassment and intimidation from the management staff. On many occasions, she was physically abused. She recounted her hand being slammed in a door, and being shoved around. Ms. Valente was also drugged many times against her will with the "Bill Cosby Special." She was eventually fired for voicing her concerns about the illegal acts that were going on in the club.
In addition, "William ( William 'Jack') Braglia, The Cheetah, and William Hagood also directedly received a portion of all monies generated through the issuance of Cheetah Bucks, which were used to facilitate the monetary exchange fueling the Enterprise," the lawsuit states. Ms. Valente also sued The Cheetah for slander and defamation of character as well as assault. Ms. Valente also sought punitive damages as well as a declaratory and injunctive relief. The lawsuit sought monetary damages, but it also asked for the court to shutdown the club and force the owners of The Cheetah to dissolve their companies. The Cheetah Club was also accused of violating the Racketeer Influence and Corrupt Organization Act. The use of interstate and international mail and wire was for the sole purpose for obtaining money and property by a means of omissions, false pretenses, and misrepresentations, in the lawsuit. The management staff's pattern of racketeering likely involved hundreds if not thousands of uses of the U.S. mails in furtherance of the enterprise and scheme.
After the trial, The Cheetah Club and Ms. Valente agreed to a settlement out of court. Ms. Valente described her last four years as nothing but pure hell. While waiting for her day in court, Ms. Valente graduated from college. Ms. Valente also wants her story shared.
The adult  industry does nothing more than produce inequality for women. It also facilitates and normalizes men's violent acts towards women. The sexual violence in strip clubs has been legalized and normalized and institutionalized, and it has socially sanctioned abusive male behavior. Professional organizations must not tolerate the abuse of women. There needs to be harsher penalties for all organizations that allow this type of behavior. Let's come together as a nation to denounce this war that has been waged on women.
2 Timothy 3:6-13
6 For among them are those who creep into households and capture weak women, burdened with sins and led astray by various passions, 7 always learning and never able to arrive at a knowledge of the truth. 8 Just as Jannes and Jambres opposed Moses, so these men also oppose the truth, men corrupted in mind and disqualified regarding the faith. 9 But they will not get very far, for their folly will be plain to all, as was that of those two men.  10 You, however, have followed my teaching, my conduct, my aim in life, my faith, my patience, my love, my steadfastness, 11 my persecutions and sufferings that happened to me at Antioch, at Iconium, and at Lystra—which persecutions I endured; yet from them all the Lord rescued me. 12 Indeed, all who desire to live a godly life in Christ Jesus will be persecuted, 13 while evil people and impostors will go on from bad to worse, deceiving and being deceived.
First and foremost, praises to God Almighty, for showering me with his blessings and guiding me spiritually throughout this entire research project.
I would like to express my gratitude to the following individuals for helping me throughout this entire process. I would like to thank Daniela Durán, my tutor, for her knowledge and expertise throughout the proposal stage and the drafting stage, and for engaging in my ideas for creating a great article. I would also like to thank Allison Magera (tutor) for helping organize my ideas and for engaging in my passion on my article. I would also like to thank Dr. Meghann Peace for the encouragement and the overall support on the topics that I've taken up, because these are topics that are largely avoided. Lastly, I want to thank Dr. Bradford Whitener for his support as well, but most of all for helping me become a better writer and for his patience with me on the entire process.
I would also like to acknowledge the great men and women who fought for equality for all and have influenced me:
Dr. Harry Blake,  Bro. Willie Isaac, Tom Mboya, Dr. Martin Luther King, Dr. Wyatt T. Walker, Medgar Evers, H-Rap Brown, Fred Hampton, Huey Newton, Elton Chatman Sr., John Lewis, Fannie Lou Hamer, Rev. C.T. Vivian, Dr. Ben Yosef-Jochannan, Malcolm X