Individuals with high status, who are charming figures, and who exhibit polite manners can fool anyone into thinking they are nice, educated, and innocent beings. One man used exactly those characteristics to hide his true self and avoid being suspected of being a serial killer. Władysław Mazurkiewicz, unknown perhaps outside Poland, was one such killer.
Mazurkiewicz was born on January 31, 1911 in Krakow, Poland. As a young child up to his adulthood he always gave off the impression of having style and brains. As a young man, he dined at the classiest restaurants, dressed in the finest attire, and stayed at the top star hotels. How did he afford such a lifestyle? Actually, his murders funded his tasteful lifestyle. At a young age his mother had succumbed to a disease. In his young adult years, he loved to study law and politics, but soon dropped out of school, claiming that higher education took too much time away from his social life. Gaining a spot in the elite social class of Poland was very important to Władysław. He was so influenced by the kind of lives they lived that he began to take larger and larger risks to join their ranks. He gamble money, and lost; desperate to get money, he turned to the higher risks of robbery, and in order to cover up his crimes, he resorted to murdering his robbery victims. That's how it all started.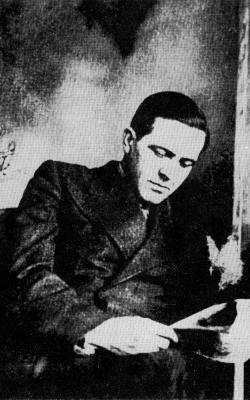 In 1940, Mazurkiewicz said that he robbed and killed his first victim, a Jew. He was never caught for the crime. He traded the belongings of the Jew for money, as he would thereafter often trade stolen gold and leather for money. Following that year, he traveled throughout Europe and made dirty deals with members of the communist authorities in Poland. People said that Mazurkiewicz was rich after 1941, when the Jewish ghetto was founded in Warsaw. As a result, by 1943 the status of Mazurkiewicz's possessions had increased. It is well known that during the deportation of Krakow's Jews to Auschwitz, a group of Cracovians made a fortune. Cracovians, seeing Mazurkiewicz bet at the tables and the way he got away with robberies, had no illusions that he was just a rookie in these crimes. Interestingly, the label of "collaborator" did not cling to Mazurkiewicz. At the end of the 1940s, Mazurkiewicz changed into a Polish Red Cross employee for several years, while he spent time in Europe. There he searched for Polish citizens who wanted to return to the country, helped them to complete the necessary formalities, and then organized the trip back to their homeland. And Mazurkiewicz, as people who knew him, had a sensitive soul, loved nature, beautiful objects, and knew how to appreciate the beauty of architecture.
Against this background of Mazurkiewicz's biography, his family life is likewise puzzling. Mazurkiewicz had a wife—beautiful Helena—with whom he had lived at Biskupi Square since 1945. Mazurkiewicz met a man named Jerzy de Laveaux, known as the King of the Black Market, on May 29, 1946, when he was moving to the monastery in Cracow Bielany, and they ended up being neighbors. They later had a business there in the city involving the black market. In the spring of 1946, a Soviet officer visited him and offered to buy postage stamps. In the autumn of 1955, an indispensable garage failed to hide the bodies of two wealthy sisters. Before it happened, at the turn of August and September, the elegant murderer had a meeting in Warsaw with Stanisław Łopuszynski, who in those days had turned up his murky business in betting crimes and murders. 
In his murders, he would only use cyanide or a pistol, and he had gotten away with every single one of them, until a strange incident in 1955 when he made his first mistake. While driving from Zapokane to Warsaw in September with his friend Stanisław Łopuszyński, Stan had his attention distracted for a minute, and Mazurkiewicz seized the opportunity and shot him in the head. Shockingly, the bullet had missed his brain and he was only knocked unconscious. Stan woke up with a sharp pain in his head, and Mazurkiewicz apologized to him saying that he had played only a joke on him by throwing a fire cracker at him. Later, Stan attended a hospital, complaining of very harsh pains in his head. The doctors couldn't find an explanation until they conducted an x-ray and found a foreign object lodged in his skull. When they pulled out the small object, they discovered it was a bullet. Stan put the clues together and figured out that his friend had tried to kill him. He reported it and the the police issued a warrant for Mazurkiewicz's arrest.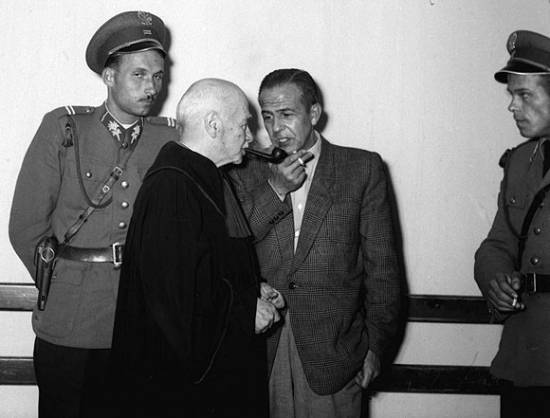 A month later, police caught up with Mazurkiewicz in a hotel near Zapokane, Poland. When they searched his home, they found that the concrete floor in his garage was uneven and looked disturbed. Once they broke open the concrete floor, they discovered the bodies of the Laveaux sisters, two daughters of a wealthy Polish family. He had stated that they both had asked him to watch over their jewels and currency while they went out of town. When they returned and asked for their jewels and currency, he had already spent it all on luxury items and gambling. So he invited them to his house for tea, and shot them both in the back of the head, and then opened a hole in his garage to bury them and fill the graves with concrete.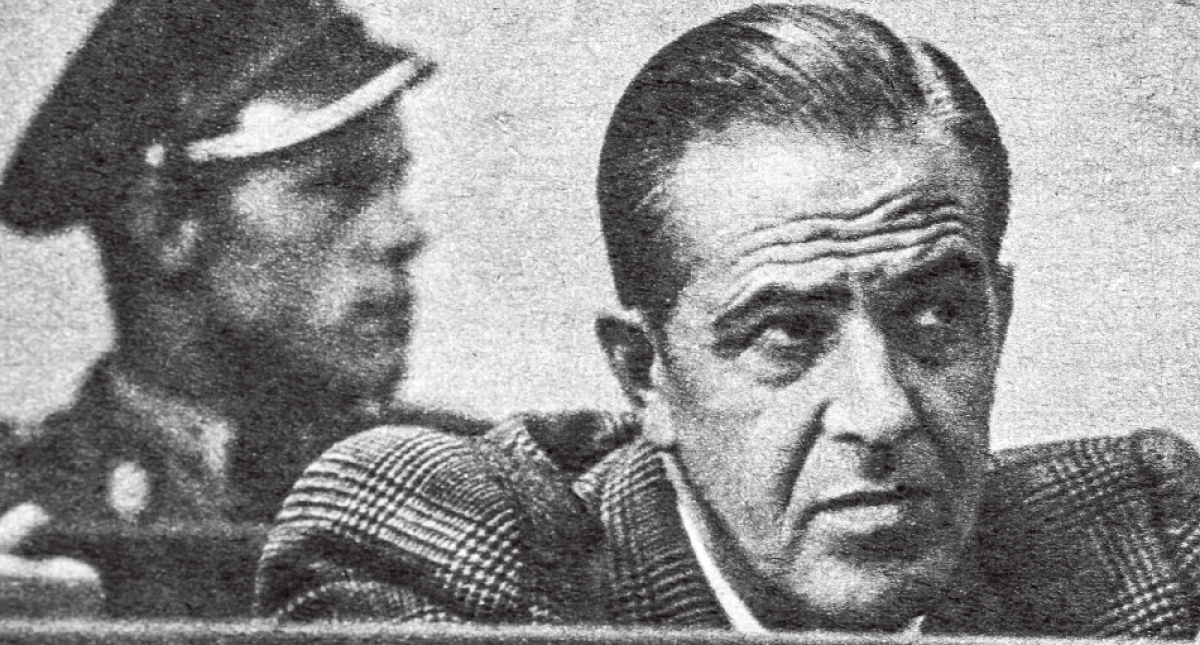 Police took Mazurkiewicz in for questioning and were baffled by his confession. In his many killings, he explained how he murdered some, starting with Tadeusz B, a polish army soldier, who had traded illegal currency with Mazurkiewicz, had lunch with him one day, and fed him a sandwich laced with cyanide. But luckily for the officer the small amount only knocked him unconscious for a few hours, and then he got medical attention, although they couldn't trace any evidence of the sandwich to Władysław. Another victim, Wiktor Z, was poisoned with cyanide, shot, and then dumped into the Wisła river, Poland's largest and main river. Władysław B, Jerzy de Laveaux, and Józef T all met the same fate. When the time for trial came, Mazurkiewicz was only charged for six murders and two attempted murders, even though he had told police he committed thirty. His lawyer at the time, Zygmunt Hofmokl-Ostrowski, argued that his client was a "natural" killer. He used the defense of mental illness, and that he had these instincts in his genes and couldn't be a normal being even if he tried. The defense attorney also said that the people who he executed were "dysfunctional" in society so it was as if Mazurkiewicz was doing society a favor, and therefore shouldn't be prosecuted. But the court thought otherwise and Władysław was sentenced to death. On January 31, 1957, his 46th birthday, Mazurkiewicz was hanged at Kraków's Montelupich prison.