Everyone from the 1990's remembers how influential the grunge movement was for music and fashion. Flannels, torn jeans, and long, messy hair; you name it. It all began in Seattle. Bands such as Pearl Jam, Soundgarden, Alice in Chains, and Nirvana are typically what people in the rock and heavy metal community consider to be the most influential towards the grunge sound's evolution into a unique level of heaviness and softness within rock music. This was also one of the key elements of how alternative rock became popular in the 90's. The spark of grunge music was a defining moment in American culture and changed the lifestyle of young teenagers in the way they dressed and communicated with each other. It would be dishonorable to not mention Pearl Jam, Soundgarden, and Nirvana for their huge impact on music and fashion in the grunge movement; however, Alice in Chains remains one of the few bands that brought different groups of music listeners together with a mixture of rock, heavy metal, and acoustic elements. Their original sound was beyond the creativity of other bands; therefore, Alice in Chains would remain unchained.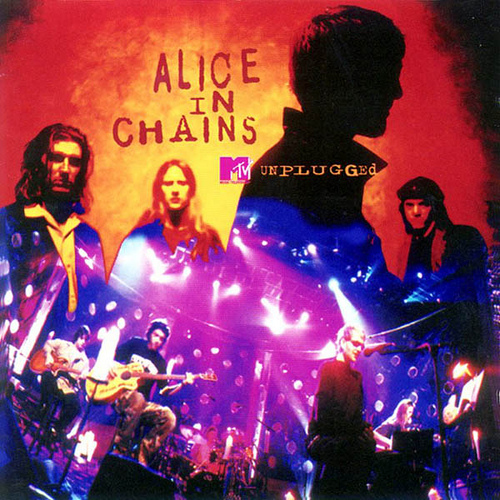 Alice in Chains was formed in Seattle, Washington in the year of 1987, consisting of guitarist and vocalist Jerry Cantrell, drummer Sean Kinney, lead vocalist Layne Staley, and bassist Mike Starr. The band's name was a joke at first, and was originally going to belong to Staley's project with a different band to make themselves; however, that band quickly fell apart. Cantrell, on the other hand, liked the name and took possession of it along with Staley and the other members. The band played small venue gigs for about a year and a half in North America, and that became the initiation of Alice in Chain's music career. The people who went to see them for the first time were astonished by the intensity and the sound that was quite new to the rock and metal community. Staley's vocals were "achingly soulful and sinister," which fit perfectly to the band's "heavy, brooding sound and angst-ridden lyrics." Young punks, listeners of loud, aggressive rock music, and headbangers, metal fanatics, were profoundly magnetized by their lyrics and instrumentation. The reason was addressed by Jerry Cantrell in an interview, stating, "We're not a big message band. We pretty much write for ourselves. But [if there's something] that we're scared about or we're feeling bad about it, we put it in our music." That's pretty much how it worked out for the band. Songs like "Man in the Box" and "Would?" were the most influential songs of the Grunge period, because they were intense and emotional; which is why the band prospered and became recognized for their original sound. Alice in Chains "contributed the melodic, mid-tempo" in vocals and instrumentation, mixing blues, sludge, heavy metal, and grunge altogether in one sound. Because of that, grunge became popular, and it influenced young musicians to Cantrell stated once in an interview, "Taking something that's ugly and making it beautiful is something that's of interest to me." Therefore, without realizing, Alice in Chains' Seattle sound was considered a sound quite liberating and powerful.
During the golden age of grunge, Alice in Chains appeared in the film Singles (1992) as a club band, and they were given an award from MTV for best video in film in 1993. For many people that were new to the grunge movement, they found it to be ridiculous; however, the youth were magnetized to this distinct look. Thanks to the rise of Alice in Chains in television and in music competition, the band was an important factor for promoting grunge "fashion." Since Alice in Chains was highly influenced by grunge, their style worked to set them apart from other heavy bands and styles in a positive way. Because of their unique style of grunge and heavy music, the youth wanted to look exactly like them. The youth discovered that to attain the grunge look they could find it in thrift stores and shops that provided work clothing, such as Dickies work pants and a pair of Caterpillar boots. Of course, Alice in Chains wasn't the primary grunge band that influenced grunge fashion in the early 1990s; for instance, Soundgarden, Pearl Jam, Nirvana, and Mother Love Bone became important bands that sparked the movement as well in music and in fashion. However, Alice in Chains was a band that was totally distinct. Alice in Chains lyrics were soulful, emphasizing key terms, such as depression, drugs, and loneliness, to focus on the reality of life, and how it could turn someone down. With the instrumentation, the lyrics become stronger and highly profound in the way music can impact someone's life. The music that they played was meaningful, and it became important to the grunge movement, because listeners were tired of the 80's party-rock music, and they wanted to hear something that resonated with their own lives. Alice in Chains wrote songs that were calm and soothing to the ears of music listeners that were highly influenced by their acoustics and instrumentation, which truly motivates the band to keep flourishing in their music career.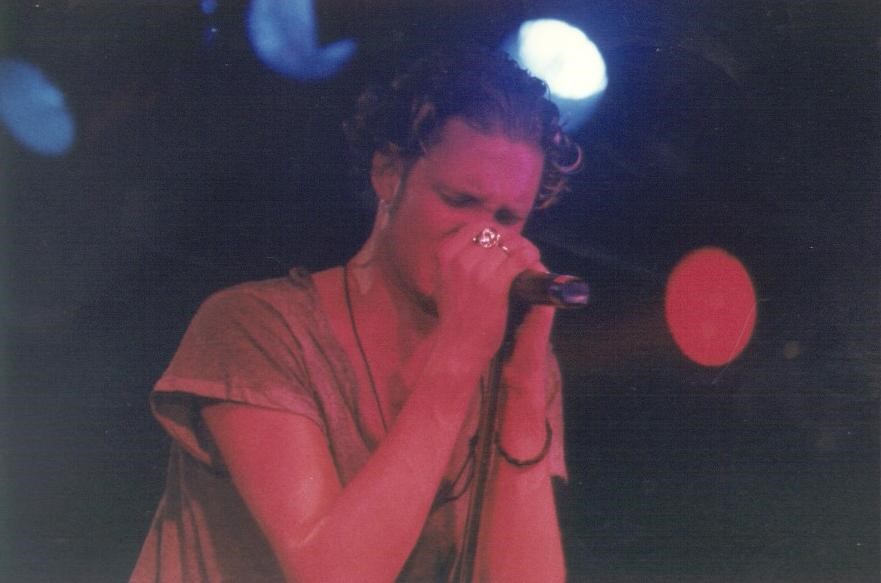 Guitarist Jerry Cantrell has always looked at the band as a family, and that is something that he will always state to people that come to him to ask him about his relationship with his band mates. "It's just a reaffirmation that these are great bunch of guys to play with, and that I'm really lucky to be in this band. They're my brothers," Cantrell stated in an interview. And that is true, especially with Layne Staley. Before the band was formed, Cantrell and Staley were close to each other. They were family before they even started their music project together, and that is something that Cantrell truly holds in his heart. Staley's vocals was profoundly a signifying resemblance of the band's unique sound; his musical talent was truly a gift that Cantrell admired and loved to hear. At the age of 34, Layne Staley, lead vocalist of Seattle-based grunge band Alice in Chains, was found dead on April 19, 2002 after an overdose of heroin and other drugs.
Because of Layne Staley's death, this became a dramatic change for the band's career. Not only that, Staley's death touched the hearts of the band members, because they were all close to each other. When Staley's death was announced, Alice in Chains soon fell apart as well. It was difficult to recover after being so attached to each other and even becoming one of the most influential bands in the grunge scene; therefore, after the loss of Staley, many Alice in Chains' fans were saddened to hear the news. Furthermore, the Seattle-grunge scene was also losing popularity, because pioneering grunge bands, like Nirvana and Soundgarden, also fell apart, and as a result, people that were highly influenced by the grunge movement lost interest of it.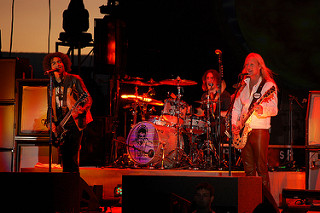 However, a couple of years after the dramatic loss of Staley, whom many people consider to be one of the greatest vocalists in the Seattle-scene, Cantrell decided to move forward with the band, even if it wasn't the same without Staley. It wasn't until Cantrell met William DuVall, a guitarist and songwriter singer, that had so much potential with Alice in Chains that he became the new lead vocalist for the band. Although this was a new initial for the band after losing their dear friend, some fans were not satisfied with DuVall replacing Layne's vocals. In an interview with a magazine company, drummer Sean Kinney stated, "Layne's an impossible person to replace, so that wasn't even a thought. Will doesn't come in and try to do a karaoke version of the past– he puts his all into it and make it his own…" Jerry Cantrell went a little further by saying, "William is not Layne, and he's not trying to be. But there are some similarities, which work for the band. Even though the personnel is different, it's evolved in a different way." William DuVall was not a replica of Layne Staley; moreover, he was a proud vocalist that was given the chance to be a band member of Alice in Chains. His admiration for Staley's voice and energy that he gave during live performances made him realize that the band will need the same thing for him, which is one of the reasons that DuVall is also admired by the band and by the fans for sparking the spirit of Layne Staley in his voice and vitality on stage.
In 2008, Alice in Chains released their album Black Gives Way to Blue, which was the band's first album release after fourteen years of fighting with the loss of Staley. As a result, fans were astounded to hear and feel the band's original sound once more. "MY HEART JUST STARTED BEATING AGAIN 14 YEARS LATER!!!! The WORLD needs this band!" one fan commented in the iTunes Store. No one could imagine that new lead vocalist William DuVall could have such an incredible voice to sound almost exactly like Layne Staley. He was able to hit all the harmonic pitches along with Jerry Cantrell just the way Staley did with him as well. For many fans, DuVall's voice truly reminds them of Staley's "ghostly" voice; therefore, the fans were satisfied with having DuVall as a former member of Alice in Chains.
The golden years of grunge are over, but it is still around in music and fashion in some way. Although grunge music isn't popular, Alice in Chains will forever keep their same taste of sound that distinguishes them from other bands that are still around today. It's hard to imagine that Alice in Chains had its ups and downs during their career, yet their fans from all over the world remain loyal to their music because they find it unique and enjoyable to listen to. Cantrell's "monstrous," loud distorted guitar riffs, Kinney's "drums of doom," Mike Inez's low-bass tuning, and DuVall's harmonic vocals perfectly unify with full power in instrumentation and vocals. There is no doubt that grunge persisted because of Nirvana, Pearl Jam, and Soundgarden, but it is difficult to imagine Alice in Chains not being one of the pioneers of grunge as well. Despite their hardships as a band, Alice in Chains will remain unchained for their perseverance and effort to keep the grunge sound alive in the American culture.