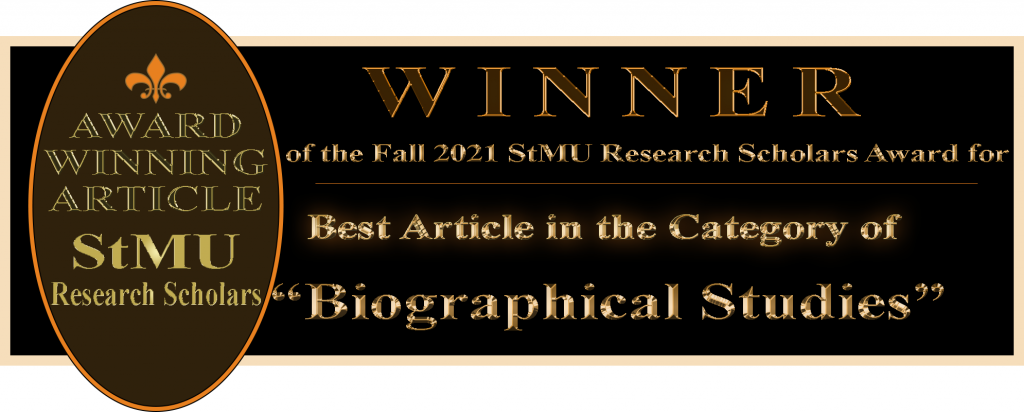 In the year 1780, Alexander Hamilton was helping the cause of the American Revolutionary War. He was helping the United States gain its independence from Britain. At the same time, however, Hamilton had fallen in love. He had met a young, wealthy woman named Elizabeth Schuyler, and the two became happily wed that same year. Things were going well for the young married couple, until another women came into Hamilton's life that would change his life forever.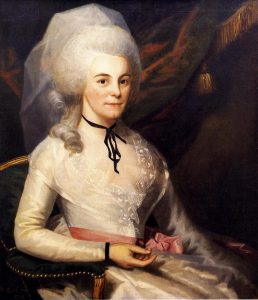 It happened in the summer of 1791. It had been fifteen long years since the colonies first declared their independence from England and formed the United States. Hamilton and Eliza had been happily wed for about a decade at this point. But one day in that summer of 1791, Alexander Hamilton was working quietly in his Treasury Office in Philadelphia. Everything seemed normal, and nothing was out of order; that is, until a mysterious, unknown woman walked through Alexander Hamilton's office door. The woman's name was Maria Reynolds. She had come to Hamilton's office as she was in need of financial assistance. She told Hamilton that her husband, James Reynolds, had gone away and abandoned her. She was poor, she was alone, and she had no idea where else to go to find help. She had come to Hamilton's office that day because she was in need of some money. She was looking for some financial aid so she would be able to go back to New York, where her family was located. After hearing Maria's tragic story, he agreed to give her the money she needed, in the form of a financial loan. Hamilton told her he would come to her house later that night and loan her the sum of money she had asked for. Hamilton thought that that would be the end of it. He thought that he would just give her the money, he would leave, and the two would never cross paths again. But when Hamilton arrived at Maria's house that night, things became a lot more complicated than Hamilton had previously thought they ever would.
That night, an infamous affair started between the two young individuals. As Hamilton's wife Elizabeth was visiting her family in Albany, New York at the time the affair started, she wouldn't know of the affair if Hamilton did not tell her about it. The affair ran smoothly through July 1791, when Maria's husband, James Reynolds, came back into the picture. James Reynolds was actually rather fond of Hamilton, even asking the Secretary of the Treasury for a job in his office at one point. Hamilton realized that James should not ever find out about the affair, as things could become extremely dire if he did. For awhile, this worked, and he was able to keep his affair a secret from his wife and from his mistress' husband. But this secrecy would not last very long.
The summer of 1791 soon turned into winter, and the affair between Alexander and Maria was still going strong. However, Hamilton faced a huge dilemma that turned the affair on its head. On December 17, 1791, Hamilton received a letter from James Reynolds. This letter, in short, was not kind to Hamilton. Reynolds expressed how furious he was that Hamilton had betrayed him by sleeping with his wife Maria, and he was not going to let Hamilton off easy. He demanded that he be paid for what had happened between the two. The two men met the next day to discuss terms. Hamilton asked James Reynolds how much money would be needed to keep this affair a secret, and to help James keep his "wounded honor." James demanded that Hamilton pay him $1,000 dollars to help keep the affair under wraps. This was a rather large amount, a third of Hamilton's annual salary, but he agreed to pay the bribe in order to keep the affair a secret, and to keep his career from scandal. He paid one sum of the money on December 22, and he paid the rest of it on January 3 of the next year. James had successfully blackmailed Alexander Hamilton, knowing how much he was willing to do to keep the secret of the affair from the public eye. At this point, Hamilton began to wonder whether Maria Reynolds had actually held romantic feelings for him, or whether she was in on the blackmailing that James Reynolds was committing against him. After having paid this rather large bribe, however, Hamilton was finally free from the grapples of this awful affair, and he was able to put this unfortunate part of his life behind him, or so he thought.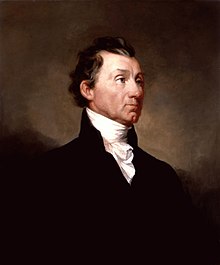 After the affair, Hamilton continued his political career as if the affair had never occurred. He was free from his blackmailers, and his wife was none the wiser about the affair having ever occurred. That does not mean, however, that nobody knew about the affair. In fact, the people who did know could potentially ruin Hamilton's political career forever. In December of 1792, the year the affair between Maria Reynolds and Alexander Hamilton had ended, three Congressmen walked into the office where Hamilton was working, and confronted him about his actions. These three Congressmen were James Monroe, Frederick Muhlenberg, and Abraham Venable. They threatened to spill the affair to George Washington, effectively ruining Hamilton and his political career, if they did not get the information from Hamilton that proved he was not guilty of a political crime. Hamilton decided to set the record straight. That same night, he met with the three accusing Congressmen in his home, told them all about the affair, and showed them all of the evidence that was related to it. He told them how he had been blackmailed, and that James and Maria Reynolds had swindled him of his money. After going over the vast amount of evidence, the Congressmen realized that Hamilton had not been a part of any political scandal, but rather a personal one. While not the most moral action, it was not illegal. All three Congressmen agreed to keep the affair a secret from George Washington. Despite that, however, James Monroe did keep a copy of all of the evidence Hamilton had shown them that night, just in case it was ever needed.
No longer being the Secretary of the Treasury after the affair ended in 1792, Hamilton was still a devoted Federalist at this time, duking it out with his political rival, Thomas Jefferson and his Republican Party. Hamilton thought that the drama involving his affair was long over and done with. That was until the scandal rose from the ashes once again. In the summer of 1797, more than five years after the affair, a Republican journalist by the name of James Callander attacked Hamilton and his affair with a pamphlet he wrote. In this pamphlet, Callander slandered Hamilton in relations to the affair. Callander told about the affair, and said how he believed the real reason Hamilton was involved in the affair was insider trading with Maria's husband, which was illegal. Even though this wasn't true, this accusation could have gotten Hamilton into serious political trouble, and would ruin any chance of Hamilton having any future political career. Callander had played Hamilton dirty, and was trying to shatter his career into pieces.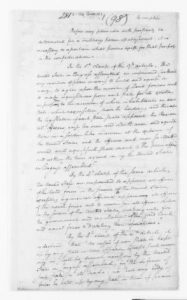 In response to these accusations against him, Hamilton realized what he needed to do to save his reputation. He decided he needed to tell the truth about his affair with Maria Reynolds and clear his name of any politically-related wrongdoing. He did this by conjuring up his own piece of writing, known as "The Reynolds Pamphlet," which was released in 1797. This document, which totaled 95 pages, revealed the details of Hamilton and Maria's affair, including the events of the two-year affair and the documents involved. The pamphlet discussed every action that went on between Maria, James, and himself during the two-year affair. He discussed the true motives of James and Maria Reynolds, and how the affair was used to help swindle Hamilton out of a large sum of money. This pamphlet helped Hamilton prove to the masses that he did not commit any political wrongdoing, and that he could not be charged with any crimes involving the affair. However, that was not the end of it. Things were about to get a lot more convoluted for the founding father
After "The Reynolds Pamphlet" was published, many of Hamilton's political rivals claimed that he had said too much in trying to clear his name of any political wrongdoing. They believed that his talking about the affair to clear his name was rather tacky and unprofessional, and said that revealing the affair in all of its details did not help matters much at all.  As a matter of fact, the revealing of the Reynolds affair had made things much worse for Hamilton. After "The Reynolds Pamphlet" had been published, Hamilton still had matters to attend to involving the affair. He believed that Callender, the man who had accused Hamilton of political wrongdoing in 1797, had gotten the information from James Monroe, the man who had obtained a copy of the letters that Hamilton had shown him years earlier. Hamilton was furious at Callander for what he did, and the two accused each other back and forth over the matter, accusing one another of various nasty things.
As revealed in "The Reynolds Pamphlet," Hamilton had in fact not committed any political wrongdoing while participating in this affair. However, that did not clear his name entirely. He had still been dishonest to his wife, Elizabeth, and slept in another woman's bed. He was not an innocent man; far from it. He was just a man innocent of political wrongdoing. Hamilton had still committed a heinous act and put his own marriage in jeopardy. Hamilton fell from grace, and showed the world that he was not the innocent man everyone had thought him to be. In fact, he showed that he was someone who was willing to put his own wife in a state of embarrassment just so he could keep his political stature secure, all in the name of saving himself from any future consequences.
I would like to than Daniela Duran for helping me write an amazing article proposal to get this article up and running in this first place. I would also like to thank Dr. Whitener for helping me make my article the best it could possibly be. Finally, I would like to thank my mom and dad for being so supportive with my project.