Bangladesh integrates centuries of history with resourceful people who seek opportunities beyond expectations. Media often portrays the country as poverty stricken, politically complicated, and a center for the confluence of natural disasters with rising sea levels and constant flooding due to changing monsoon patterns from climate change and global warming. However, focusing only its climate challenges fails to examine some of the most important recent development successes. Bangladesh demonstrates its potential through its constant flow of technological advancements and other progress that greatly improve the fate of the country and transform the lives of every day Bangladeshi in a country so full of beauty and rich in culture and tradition.
Bangladesh is home to centuries old, beautiful, and historic Hindu Temples. The most renowned dates back to the 16th century and stands close to the village of Rajshahi in a place called Puthia Upazila, in the Rajshahi District. As well as Barisal, a unique place located in the heart of the Ganges Delta, were you can experience local floating vegetable markets, bazaars, schools, and villages all unique to the culture of Barisal.
I was neither introduced to the history of Bangladesh with articles about its natural disasters, nor did I know yet about its tremendous development progress and technological achievements until my first class with Dr. Larry Hufford, a professor of Political Science and International Relations at St. Mary's University. He had spoken about his admiration for the country in various lectures as he transported the class with visuals of the low lying planes flanked by the Himalayas that extend into the Ganges Delta. He has visited the country on many occasions, talking to us about its tremendous heat and high humidity throughout its summers. yet, he spoke with so much understanding and love for Bangladesh. He is the reason why I took so much interest in the country itself and did my own research to learn about all of its beauty. Many archaeological sites, ancient mosques and temples, the world's longest natural beach, picturesque scenery, hill forests and wildlife, rolling tea gardens, and tribes can all be found in Bangladesh. The vibrant life, scenery and absolute beauty of the country take many people by surprise.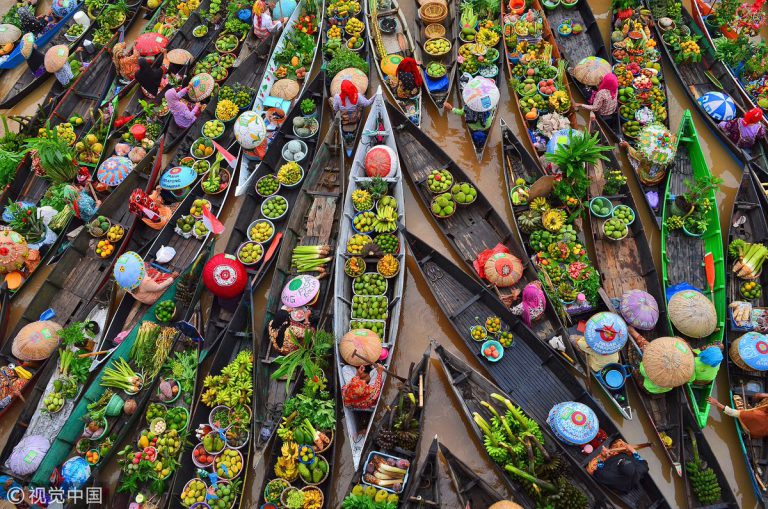 Amidst, so much beauty, history, and traditions, economic growth has soared. Bangladesh provides a compelling story of a growing nation that is overcoming the relentless onslaughts of natural disasters. Bangladesh's soaring economy has transformed through major development thanks to its digital boom. Bangladesh, a Least Developed Country (LDC) faces many challenging hurdles such as famine and seasonal floods. Yet it has managed to maintain a steady rate of economic growth around 8%, well above the average of other least developed Asian countries' growth rate. Bangladesh entered a period of economic boom but it has progressed even further during the pandemic.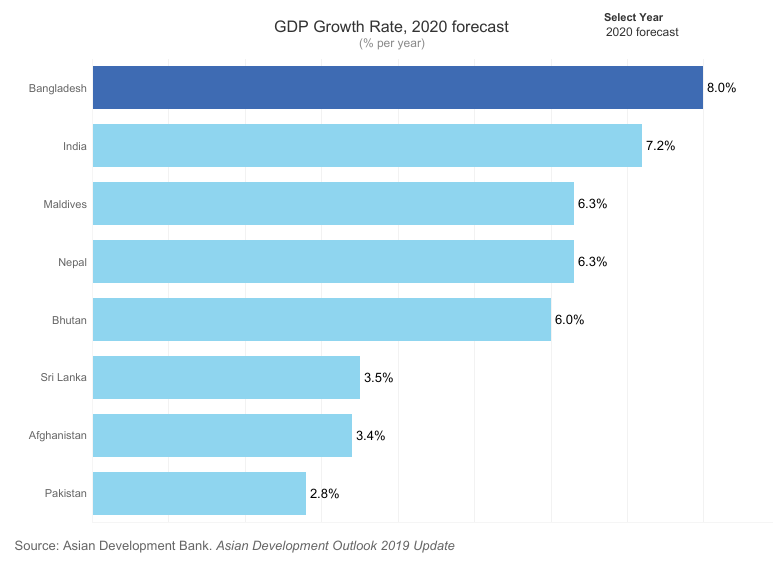 Bangladesh was classified by the United Nations as one of the world's least developed countries (LDCs) since 1975. Its current trajectory predicts it is likely to graduate from this favored status by 2024. Its current economic growth rate coupled with significant government led initiatives, including the Bangladeshi digital program, laid the grounds for a growing industry in emerging technologies. The success of the Information Technology (IT) industry is central to the digital transformation and ongoing economic growth of Bangladesh. It exported nearly $1 billion of technology products in 2019, a figure that the government expects to increase to $5 billion this year. The sectors that have improved tremendously are education, health, life expectancy, and infant mortality rates, among others.
This goes to show how the digital transformation propelled the larger economy in Bangladesh. The country has worked hard to change its own story. The current economic growth in the country is a result of the significant government prioritized initiatives such as digital Bangladesh program. The emergence of information technology industry in the country, central to the success of its digital transformation and ongoing economic growth. Information Technology became a major driving force of Bangladesh's economies.
Digital transformation in e-commerce
The Bangladeshi government has fostered a skill-based and technology driven economy as described by UNCTAD. The government thrives focused on a national e-commerce strategy driven to improve delivery logistics. In order to realize the boost, the government needs to build up the telecommunication infrastructure, develop secure payments solutions, and upgrade trade logistics. Developing skills, improving laws and regulation as well as financing for e-commerce that benefit in the economy. Bangladesh's minister, Mustafa Jabber, Ministry of Post, Telecommunication and Information Technology stated that in order to integrate more IT in commerce, commercial activities should be digital and all stipulated business laws, policies and regulations should conform to the digital commerce revolution. The e-Trade Readiness Assessment conducted by UNCTAD suggests that e-commerce could bring about growth and employment gains. The Digital Bangladesh initiative was formulated as a part of the Vision 2021 National Development Plan and fully supported by the A2I initiative, publicizing Bangladesh's technological accomplishments evidenced by receiving the World Summit on Information Society Award (WSIS) award for now the sixth time in a row.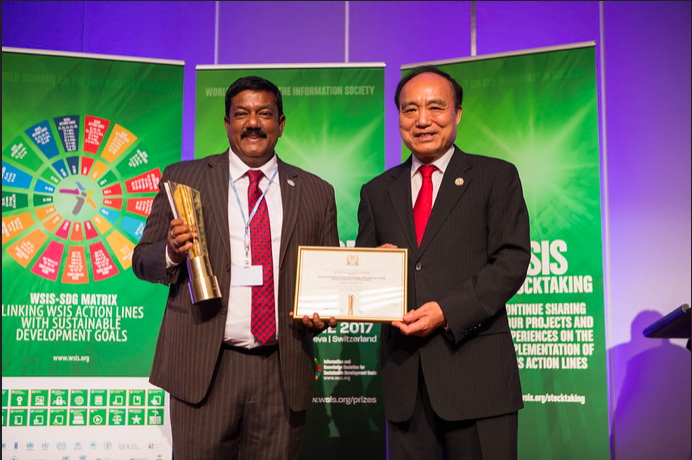 The initiative supported a public –private dialogue and collaboration to embrace digitization. The A2I initiative shielded growth in information communication technology and oversees digital economy ecosystem.
The technology sector pushes development, creates many jobs for the youth, and gave 110 million new opportunities for people under the age of 35 years, quite an high achievement  in a country with 160 million people. Since many people in Bangladesh live in rural areas, they therefore require technology for connectivity purposes. E-commerce is a national strategy that appreciates all barriers to the business. The comprehensive national strategy increases the confidence of the public in e-commerce and effectively addresses the digital gap between rural and urban areas. Assuring secure payment modes and reliable postal services help to promote the plan.
Mobile industry boost in Bangladesh's economy
The mobile phone industry in Bangladesh became the fifth largest mobile producer in Asia Pacific increasing to 85 million subscribers in 2017. To promote digital inclusion and support the delivery of chief services, the mobile industry has to import components. The mobile industry contributes the largest growth to the economy of Bangladesh, it follows the achievement of Vision 2021 initiative, United Nation's Sustainable Development Goals, and the national digital plan.
The main goal of Digital Bangladesh is connecting all citizens digitally. As a result of limited fixed-line infrastructure, the internet connectivity is WiFi based. The government thrives in providing connectivity that positions mobile operators to further spread the digital societies. The access of device, content, and mobile services promote digital inclusion as well as bridge the digital gap and in turn contribute to the goal of making Bangladesh one of the middle-income generating country. There remain many barriers that women specifically face in Bangladesh to digital inclusion. Just adding a digital or mobile component to an account or service does not mean it will reach clients, especially when the clients are women. Women tend to have very complicated financial lives which holds true in Bangladesh as well, so it makes it harder to include women in all technological advancements. However, Bangladesh is pioneering financial inclusion efforts for women as it strives to close the gender gap to make Em FS providers in Bangladesh reach low income women Active customers.
Increasing digital literacy and basic literacy skills
Initially, there were only a few educational institutions that had access to reliable internet and or computer laboratories. In order to grow the limited number of tutors with computer skills in both primary and secondary school, Bangladesh initiated digital educational programs. in order for this technological development to continue advancing in the country.  The government of Bangladesh, therefore, through the ministry of education, was able to implement the initiation of Information Communication Technology in school curriculum and engaged trusted NGOs to offer training in digital literacy.
Closing the gender gap
There is a large gender gap in Bangladesh, just as many other countries face. However, by enabling women to access  mobile services this generally accelerates the promotion of gender equality across all economic, social, and political dimensions, allowing women to participate in driving advancements in the country. Once women improve their situation with access to mobile services, the entire community, businesses and the economy at large benefit also. However, women face barriers in accessing the internet due to lack of user skills and for most women much of this technology remains financially out of reach. The government and mobile operators collaborate to empower women, provide safe and useful information as well as creating more affordable ways to connect them to mobile services.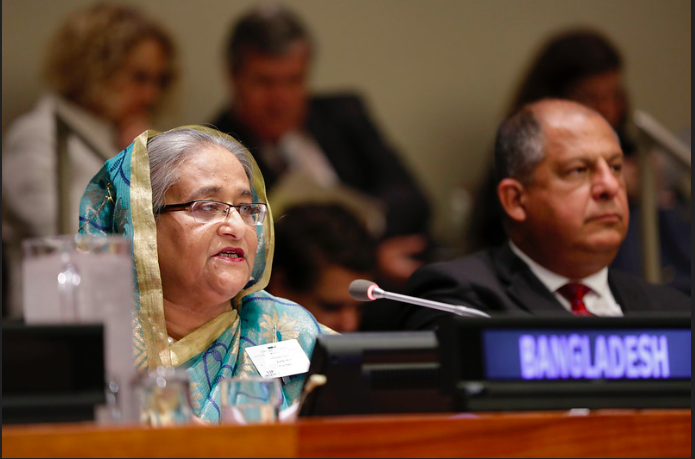 The government is working to lower barriers, prioritizing efforts to make people pursue the strategy to close the digital gap is by subsidizing quality networks, lowering taxation, making services available at cheaper prices for everybody to afford, and targeting relevant services to locals. Bangladesh is strongly committed to the "leave no one behind" principle of the UN's Sustainable Development Goals. The research initiative, Enabling Gender Equality in Agricultural and Environmental Innovation (GENNOVATE), in Bangladesh shows that indigenous Santal women are gaining access to and benefiting from technological innovations for agricultural purposes, enabling low-income Muslim women to benefit as well as the country to achieve gender equality and empower all women and girls.
Increasing agricultural productivity
Definitely, the large population faces regular food insecurity requiring the country to further develop and distribute food supplies. Bangladesh has a fast growing population in South Asia. Lack of adequate food predisposes children to malnutrition, resulting in being underweight and experiencing stunted growth. To fight the famine and avail sufficient, safe and nutritious food, the people ought to adopt new methods of farming. Mobile operators work closely with agribusinesses to boost productivity by equipping the farmers with information regarding to agricultural inputs available, market prices for all grown crops, prevailing weather conditions useful in determining the appropriate crop that can do well and support digitization of the agri-value chain.
Development of digitized healthcare in the economy
The technology led to development of the Health Information System (HIS) which centralize health record keeping. In regard to Vision 2021, the ministry of health and family welfare made electronic health system which was appreciated by the Federal Ministry of Economic Cooperation and Development of German. The country's healthcare system seeks to provide standard healthcare to people living in remote areas, lowering administrative inefficiencies, and shortening information gap that exists between doctors located in different areas. The honorable Prime Minister, Sheikh Hasina, received the UN South-South Awards for digitalizing health in 2011 and making it a success.  The success was realized because of the efforts of Management Information System (MIS) belonging to Directorate General of Health Services (DGHS).
The main problem of the healthcare system before digital revolution in Bangladesh was that the datasets were fragmented and the structure uncoordinated. Eventually the data was integrated into a database making it possible to access all data from varied programs from one platform. The package of the data provided a good snapshot of the whole healthcare scenario which was eventually used to formulate the National Healthcare policy in 2011.  Incorporating technology in health sector in Bangladesh, was more important since it addressed four main issues as well as bringing solutions to them. The first issue addressed was lack of access to doctors in both rural and remote areas. The use of telemedicine solved this issue by enabling experienced doctors living in the capital city to treat patients and provide support to newer doctors in the affected areas. All civil surgeons are connected using internet and webcams to reduce the information gap. Patients reach the medicine practitioners through the approved mobile health lines. About 24,000 health workers deployed in rural areas monitor patients.
The third aspect comes from the need to equip the health workers to full capacity and ensuring that they follow the step by step procedures. The government distributed laptops containing wireless modems which connects about 15,000 government health facilities to the District Health Information System Software. The benefits of digitization of healthcare were reflected in a paper written by Biesdorf and Niedermann. The first wave of IT adoption in healthcare came after manufacturers started using statistical data in standardization and repetitive jobs. The second wave of adoption took place in 80s. The integration brought electronic health card in Germany. Promotion of IT in Bangladesh played a pivotal role to other countries such as United States which formulated Health Information Technology as well as National Health Service in United Kingdom.
Technology boost in agriculture in Bangladesh
Bangladesh strives to become a middle income country by the year 2021. To do so, they incorporated technology in the agricultural sector in order to reduce food insecurity and improve nutrition. The latter helps in promoting sustainable agriculture led growth which was supported by USAID via the United States Government's Feed the Future initiative. Currently, in southern Bangladesh the Feed the Future programs have assisted in improving the livelihoods of millions of people through promoting diversification and productivity of small scale farmers, access to food and increasing their income as well as improving the nutrition and dietary diversity. Their strategies include increasing on-farm productivity and income, boosting investment in targeted value chains, improving the nutrition of mothers and children, scale proven technologies to smallholder farmers and much more. However, many farmers in Bangladesh faces some challenges such as limited access to the improved seed inputs, better markets for agricultural produce, limited access to quality fertilizers which hinders agricultural diversification and food production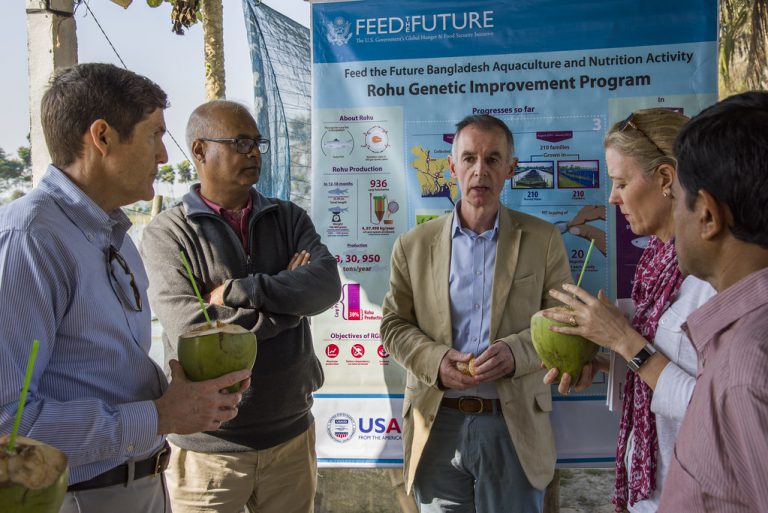 The Ministry of Agriculture and Food in Bangladesh's government partnered with Feed the Future. The program in 2012 supported the formulation of Bangladesh's Agricultural Policy Support Unit in the Ministry of Agriculture which helped in paving the way for rigorous agricultural research and analysis contributing to tremendous results. With the support of the Feed the Future program, the government of Bangladesh released four varieties of GE eggplant in 2013. The new created varieties were grown by many farmers in the country to provide an additional income during the dry spells. The government further plans to develop and release the fifth variety of eggplant in forthcoming years. Through adoption of agricultural technologies, the country is well positioned in boosting agricultural productivity while conserving resources, protecting the environment as well and the health of both producers and consumers. In 2016, the Feed the Future trained over 2.4 million farmers in the country to improve agricultural productivity. The training involves use of better production methods, use of machines in carrying farm operations as well as linking the farmers to potential buyers to avoid been exploited by middlemen. So far in the Fiscal Year of 2019, the Feed the Future programs has helped 568,000 use new technologies and practices, reached $123M in annual agricultural sales generated by Bangladeshi farms and firms, helped 643,000 children under 5 reached with nutrition, and lastly programs have helped 74,000 Hectares be tended with improved technologies or management practices.
Technology boost in education in Bangladesh
Individual portals created for both school and college teachers provide social online platforms used to supplement traditional teacher training methods especially for those in remote areas. About 70 percent of the teachers in Bangladesh have being trained so as to operate the multimedia classrooms. The multimedia classrooms were equipped with a laptop connected to internet and projector to revolutionize education on the ground. Improved technology has enhanced e-learning for students too far away from learning institutions. The educational institutions have programmed the learning so that distant learners can effectively access it. By fostering students access to quality education in their respective places, they can remain active in their businesses to provide for their own basic needs. Due to the COVID-19 pandemic, the World Health Organization set up control measures which were to be followed to the letter to curb its transmission. Some of the measures require keeping a social distance of 6 feet and avoiding crowded places. The measures led to closure of physical learning conducted in tertiary colleges and universities. The government of Bangladesh through the ministry of education, all learning online instead. The tutors and lectures taught through zoom allow wide access. Bangladesh's digital boom put it in an optimal position to minimally disrupt much of the learning since it had already grown its infrastructure to support much online remote access, internet businesses, and other WiFi supported services like healthcare and tele-medecine.