There have been many action films made in the past sixty years or so, but a specific film comes to the mind of viewers when they hear of the famous Secret Service Intelligence Office named James Bond. The movie begins with the widely-known theme song that accompanies the opening title; then the film commences with a mixture of expensive explosions, killings, spies and secrets, fast cars, top-notch weapons, tuxedos, and high-intensity action scenes. James Bond has been the face of British action movies for the past fifty-three years. Before all of the successfully made, action-packed Bond movies were made and released, there were the classic Bond novels by author Ian Fleming. In those 1950s novels, we first meet the central figure of his stories, the man with the license to kill—Bond, James Bond.
James Bond, the prominent character of Fleming's creation, was the central figure of his fictional writings. Bond, often referred to by his code number, 007, held the position of an intelligence officer in the British Secret Service and Commander in the Royal Naval Reserve, being the protagonist of all the novels, films, comics, and video games that followed. Bond was the ultimate secret spy who was classy, loyal to his boss "M" (who was said to be a character mimicked after Fleming's real-life boss, Admiral Godfrey), and always did his best work with the best intentions and attempts. During World War II, Fleming had frequently mentioned to his friends that he was eager to write spy novels, and finally, after marrying his girlfriend in 1952, he began his journey as a novelist while at his island vacation home.
Bond was the main character of twelve novels, nine short stories, a plethora of video games and comic books, and twenty-six films, in which the character Bond was portrayed by seven different actors throughout the years of the franchise. Despite the content within these books and movies, there was quite a number of real-life elements taken from Fleming's experiences and his own continuing imagination being represented in his literary work, as well as executed on-screen. Although Bond is seen as a hero in many ways, upon the creation of the character, Fleming admitted once that Bond was meant to be the opposite, saying, "I never intended my leading character, James Bond, to be a hero. I intended him to be a sort of blunt instrument wielded by a government department…But of course, he's always referred to as my hero. I don't see him as a hero myself."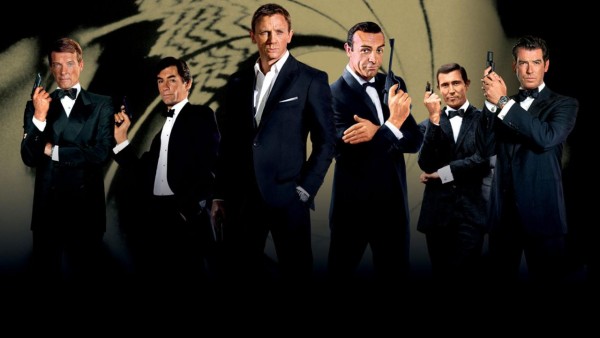 Despite these intentions for his character, Fleming took a lot of inspiration from real-life situations in his military career as well as with the people he met along the way. Fleming gained most of the inspiration for the James Bond character from individuals he knew during his time in the Naval Intelligence Division. He once admitted that the character was, "a compound of all the secret agents and commando types I met during the war," allowing his readers and viewers to understand just how bulletproof, smart, and insanely brave the Bond character was intended to be seen as. Even the name of James Bond was taken from the name of an American ornithologist of the same name, who was a Caribbean bird expert. Fleming was himself an active bird-watcher, and owned a copy of James Bond's books on bird-watching, and later went on to explain to his wife how he felt the name James Bond had an impact on him. The use of the name would also serve as some symbol of simplicity, as Fleming felt that a complicated or unique name would take away from the adventures Bond would endure in his novels.
The individual characteristics that make up who James Bond is, was a reflection of who Fleming was himself. As Fleming once described him, "James Bond is what every man would like to be, and what every woman would like between her sheets," from the kind of tastes he obtained and the traits he acquired, to the many experiences that Bond has gone through, all were illustrations of Fleming as a high-ranking, handsome, charismatic secret agent who enjoyed the rush of fulfilling his duties in the most adventurous ways.