Dorothea Lynde Dix was an American reformer who advocated for the improvement of hospitals, prisons, and asylums. In 1841, after Dorothea Lynde Dix conducted a small Sunday class at the East Cambridge Jail in Massachusetts, she was given a tour. It was on this tour that Dix witnessed such cruel conditions that inmates endured while in prison. The mentally ill were housed in what was known as "Dungeon Cells." There were men and women, even children, naked and chained to walls, sleeping on filthy floors, and underfed. Dix's jail visit marked a turning point in her life.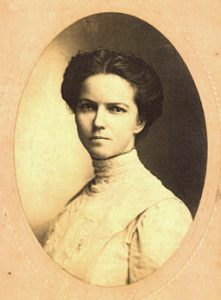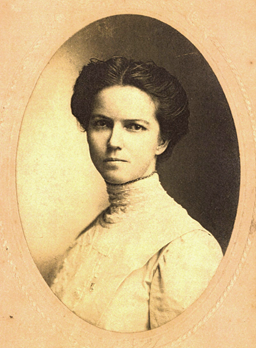 In Dix's early years, she had a strong passion for education. She studied hard and had an intense desire to teach. At the age of fourteen, Dix opened her own school for young children. Dix would hardly give herself any time to completely rest due to the fact that she would overwork herself. The large amount of work caused Dix's depression and tuberculosis to flare up more than usual, causing her to take a permanent leave from teaching. In 1835, Dix decided to venture off to England to recover for two years. While resting, Dix was introduced to many social welfare advocates by William Rathbone, a humanitarian and philanthropist. The social welfare advocates, Elizabeth Fry and William Tuke, were involved in prison reform and the aid for the criminally insane. Meeting the social advocates influenced Dix and had a great impact on her life.
Dix traveled back to America and for four years she visited with family and friends. She then got the opportunity to witness the horrible living conditions that the mentally ill were enduring at the East Cambridge Jail in Massachusetts. Dix spent two years in Massachusetts traveling to prisons, jails, poorhouses, and hospitals collecting data about the appalling conditions she observed. In 1843, Dix took her findings to the Massachusetts State Legislature. She argued for the mentally ill to be housed in a separate institution rather than being housed with criminals. Due to her argument, conditions at the insane asylum in Worchester improved. Dix continued to survey each of the facilities and took note of her findings. In 1844, Dix took part in constructing the first insane asylum in Trenton, New Jersey.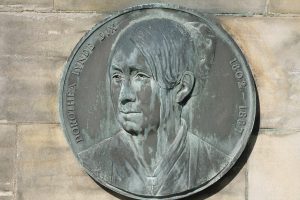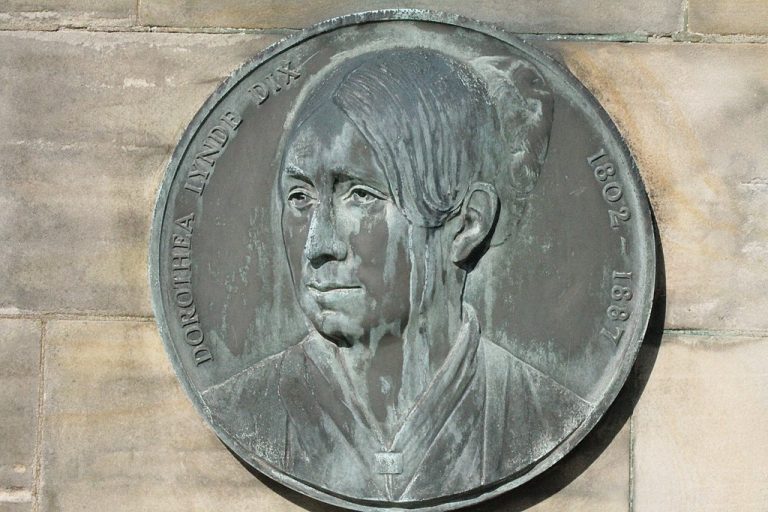 In the year 1845, Dix's "Memorial to the Massachusetts Legislature" was presented to the public and to public figures such as Charles Sumner. Dr. Samuel Gridley Howe presented it and stated, "I proceed, gentlemen, briefly to call your attention to the present state of insane persons confined within the Commonwealth, in cages, closets, cellars, pens; chained, naked, beaten with rods, and lashed into obedience." This address caused a public outcry and gained support from the public figures leading to the reform bill being passed into law. Dix continued her work, seeking out help from those with a higher power to renovate and build facilities for the ill. Throughout the years, Dix spent her time founding new hospitals in Rhode Island, New Jersey, Massachusetts, Pennsylvania, New York, and Canada. There were just thirteen mental institutions in the United States and with the help of Dorothea Dix, that number had grown to one-hundred-twenty-three. Not only did Dix help found the mental institutions, but she also played a large part in founding fifteen schools for the "feeble-minded" and training schools for nurses.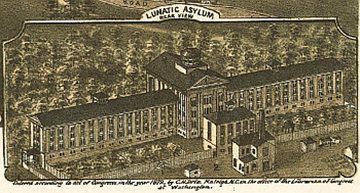 Many had believed that those who were insane were incurable and were not normal people. Dix devoting her life to advocating for reform was because she wanted to make it known that insanity was treatable and that with better conditions, the mentally ill could experience greater outcomes. In 1848, Dix had traveled to North Carolina and brought attention to the thousands of mentally ill citizens who were not being treated appropriately. They were either being cared for by family members or were in county jails or poorhouses. She advocated for better treatment and sanctuary. Eventually, $200,000 was raised for the hospital and it was named the Dorothea Dix Hospital.
Dorothea Dix continued her fight for prison and asylum reform until the very end. Dix did go on to experience other things, such as serving as a nurse in the Civil War. In fact, she was made the Union's Superintendent of Women Nurses. In 1867, Dix continued her work with the mentally ill until her health took a toll which forced her to stop. In her last few years, Dix resided at the Trenton, New Jersey, State Hospital and lived there until her death on July 17, 1887.