Francis Scott Fitzgerald was finally able to carry out his role as a responsible family man. He was on top of the world and had finally gotten the girl. This girl was Zelda, who had rejected him earlier for being unable to provide for her properly. However, that changed suddenly with his first book publication This Side of Paradise, and he was finally able to live the life he wanted on Long Island. He was now starting to make a name himself as an author. After spending some time there, however, Fitzgerald decided to join several other American authors in France, who were striving to write the "next great American novel" in 1924, which, for him, was going to be his next novel, The Great Gatsby. This novel was disappointingly not a fit for its time, even though he knew what he was going to write about since 1923.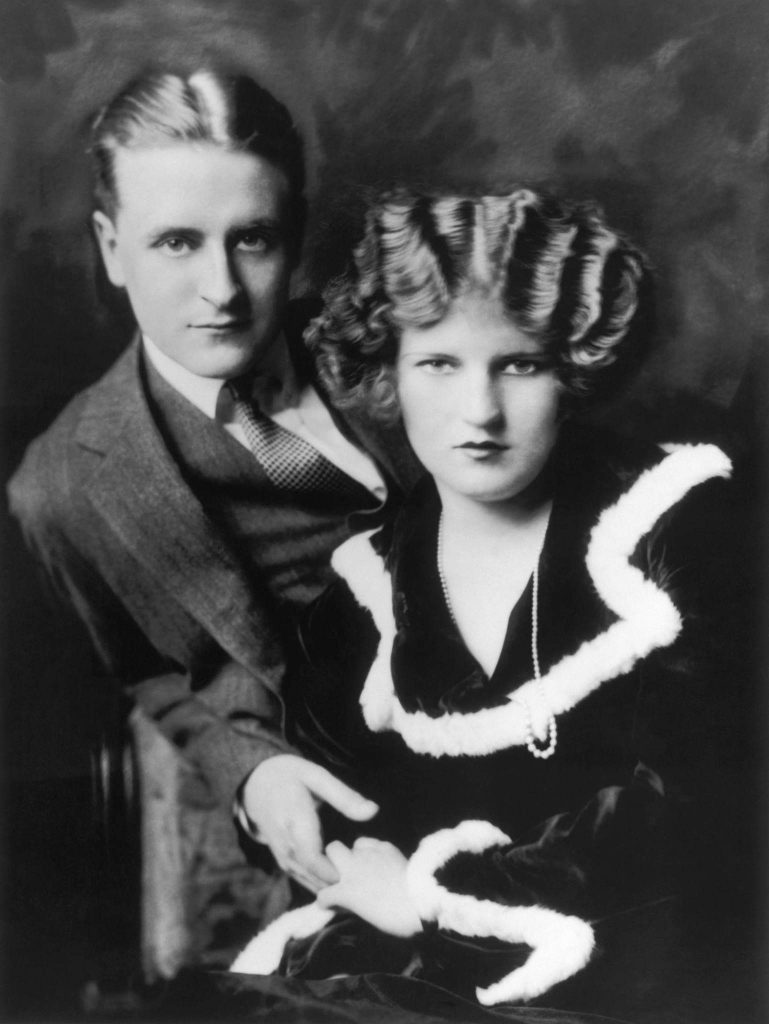 "So we beat on, boats against the current, borne back ceaselessly into the past." And so it was for the young F. Scott Fitzgerald, as he wrote this line, never quite having moved on from his own first love, Ginevra King, whom he had met while at Princeton. As a full-time student, he published short stories and other literary works in newspapers to pay for his Princeton education. While earning money this way, he fell in love with a young woman named Ginevra, who later gained a reputation of flirting with several men at a time. He did not know this about her at the time, because Ginevra went away from Princeton for schooling purposes; while away, the two exchanged letters back and forth. Some time later, Fitzgerald met Ginevra's father, who felt it was inappropriate for a young man of the lower class to date his daughter, being a girl coming from wealth. Therefore, Fitzgerald broke up with his first love.
With this freshly in his mind, he enlisted to fight in World War I in 1917 as a second lieutenant in Alabama. He chose to enlist because he was a bad student, and because he became caught up in the patriotism of the time. While on duty, he managed to keep writing something he called The Romantic Egotist, and he also met Zelda, his future wife. But just as he sent in the manuscript of The Romantic Egotist to the publisher, the war came to an end, and he didn't get to fight. Among other priorities in his life, this first story of his was actually his first attempt at getting Ginevra back; he hadn't gotten over her, even though he married Zelda and started family with her.
Fitzgerald did not really love Zelda as he had Ginevra because, for the longest time, Zelda was for him just a fling. However, in less than a year after meeting her, he proclaimed his love to Zelda before she did in 1918. It took Zelda more than a year to fully reciprocate his feelings, because he did not have any financial stability as a struggling author. Her reaction to this would later contribute to the way he thought of himself as a person—as a failure unable to make anything of his life. Considering Zelda's worry, he left and returned back to his home state of Minnesota.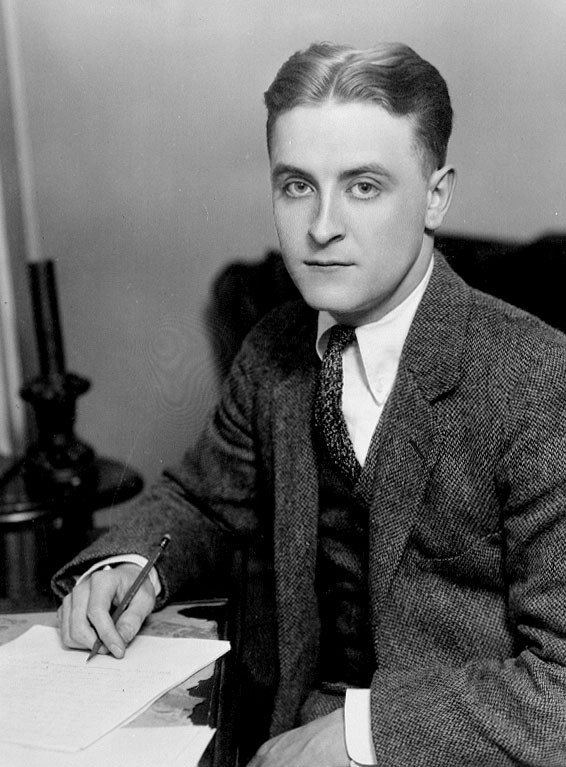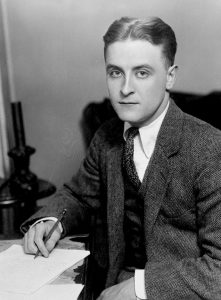 He worked tirelessly for the next couple of years, to finish his manuscript for his American Dream, which consisted of being wealthy enough so that he could provide for his soon-to-be family. Not only did he work to perfect The Romantic Egotist manuscript, but he also worked a regular job, which forced him to stray away from the social life he once had. By March of 1920, with his manuscript now perfected and published, he changed the title from The Romantic Egotist to   This Side of Paradise. And it was this story that made him a recognized name in American culture.
By the time he became well known, neither Zelda nor he reciprocated feelings anymore. It became more of a friendship than a relationship. Although this was the case, they still married in 1920 and had a girl the same year. For the next couple of years, Fitzgerald, his wife, and their child lived in New York, while he published different novels and short stories, which ultimately launched the Fitzgerald we know today—the novelist who did not know how to handle the press properly.
As life moved on, the Fitzgeralds moved to France in 1924. It was a place that filled Fitzgerald with idealism and satire enough to write his next novel. Fitzgerald ran into Ernest Hemingway in a Parisian bar later that year. That same year they took a trip together in a roofless automobile, and it was raining. Fitzgerald complained a lot about it, because he was afraid of dying of pneumonia, which most drunkards got in those days. As irritating as Fitzgerald could be, family meant a lot to him, so that night he called Zelda, wanting to be sure that everything was okay.
The Fitzgeralds' were no perfect family. Fitzgerald kept chasing Ginevra, because there were many tensions is his marriage with Zelda. One of the major tensions in his marriage came from Zelda's belief that Fitzgerald should publish more short stories rather than novels. Zelda had enforced this by getting Fitzgerald drunk. Another issue in the Fitzgeralds' marriage was jealousy. Zelda interfered with Fitzgerald's work by going to parties and coming back drunk because she was jealous of Fitzgerald's work. So when these issues occurred at home, Fitzgerald tried to get away from his home life by going to Hemingway. Hemingway had believed the opposite from what Zelda believed, which caused Zelda to be jealous of her husband for not being home. Even though they both cared about Fitzgerald, jealousy had caused even more trouble for the Fitzgerald's toxic relationship once he published The Great Gatsby.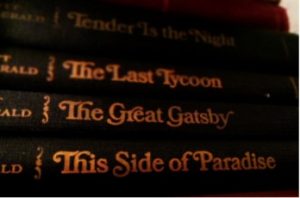 As he finished and published The Great Gatsby in late 1925, he was relieved. He showed The Great Gatsby to Hemingway. Hemingway had known little about this book because Fitzgerald kept it close to his chest before publishing. According to Maxwell Perkins, his publisher, the book had fine reviews, but it did not sell well. However, Fitzgerald didn't worry about the reviews. Fitzgerald was happy about the book's quality even though it sold less than what Fitzgerald had hoped for. The commercial failure led him to reflect that he was not looking to write the next great American novel anyway. In fact, his motivations changed, and by the time Zelda got sick with schizophrenia in the 1930s, he was a drunk. Fitzgerald was avoiding his personal life issues as it started to be reflected in his writing, showing restlessness from the contention between those who cared about him: Hemingway and Zelda.
Unable to sober up, Fitzgerald had sent a letter to Hemingway, asking for an honest opinion on Tender is the Night. In Hemingway's reply back, he was impressed with the beautiful descriptions that Fitzgerald made about the characters; however, he was not impressed with Fitzgerald tampering with the idea that the characters came from something they did not. Hemingway tried to reinforce the idea—you can't just think as a writer, you must listen to everything around you—including your audience. Hemingway had hoped Fitzgerald could get out of the depression that made Fitzgerald hurt enough to write.
However, it was too late for Hemingway's warning. Fitzgerald's fate was sealed by 1936 with his two previous books becoming forgettable masterpieces and his mother dying. His two books were deemed forgettable masterpieces because they were published for a time built for the celebration of love and prosperity, instead of during the Great Depression. His mother's dying had an impact on him, just as his mother had an impact on him during his youth. His mother was a great inspiration for what was to become of Fitzgerald, teaching him what it meant to be a prosperous father figure, which was something he had not gotten when he was young, and insecure about his upbringing.
Ultimately, it was his great insecurities about his intangible past that tells the story of the author that we know now. These carefully displayed insecurities about his past is what made him fall into a long-lasting depression. This life of depression led him to stop taking care of his health. As he stopped taking care of his health, he started to drink more alcohol. This had led to his early death at the age of 44 on December 21, 1940. Fitzgerald's legacy lies within The Great Gatsby half a decade later towards the end of World War II. The end of World War II had caused many people to desire their own unrequited love and, American dream.