It's December 7, 1989, close to midnight in Huntsville, Texas. You know that today is your last day living on earth. You have the last meal you will ever eat. You get your one and final phone call to anyone, and then you are led to the execution room. Your mind is racing with emotions and thoughts, but you know that February 4, 1983, was the day that everything changed for the worst for you. Even though things went badly that day, the one thing that you remain confident about is your innocence. Once you enter the execution room, you know that your last precious moments of life will soon come to an end. You lay on the seat while you are being strapped in and before they stick the needle in you. You hope and pray that someone will come in to call it off.
At 8:09 pm on February 4, 1983, in Corpus Christi, Texas, a call from the Sigmor Shamrock gas station came into the police station from a woman named Wanda Lopez who wanted police assistance because a man came into her store with a knife. A few minutes later, screams from Lopez were heard over the phone as she was being attacked. As police started to make their way there, a call came in from dispatch giving a description of what the assaulter looked like, and to be on the lookout. As the manhunt started to spread out into the neighborhood, a resident called the police station claiming that a man was hiding under her truck. Dispatch radioed to an officer patrolling the area and gave the address. At 8:50 pm officers made contact with the man hiding under the truck and he was then taken into custody. The man who they had in custody was Carlos DeLuna.
"If you're convicting somebody of capital murder…you'd better be sure you have enough evidence that person was at the crime scene," Detective Eddie Garza explained while assigning the case to another detective. Wanda Lopez would die of stab wounds in the parking lot of the gas station. When piecing all the evidence on the person, Garza said, "The first thing you look for in a scene investigation…is whether the suspect has something on him that you know came from the crime scene." In the case against Carlos DeLuna, there were lots of eyebrows raised when it came to the evidence that was put against him.
Inside the gas station where Wanda Lopez was murdered, there was blood everywhere. Detectives at the scene described where all the blood was, and they said that there were "drops of blood on its keyboard…thicker pool collected along the edge of the shelf." With that much blood at the scene, finding blood splatters or a drop of blood on a person would easily find them guilty of the crime but, the blood would first place the suspect at the scene of the crime. When DeLuna was pulled out from under the truck, the biggest red flag that DeLuna was likely not the suspect was that "There was no blood on him, his clothes…not a drop." Blood is important to detectives because our bodies are composed of tiny functional units called cells, each of which contains information packages of deoxyribonucleic acid, or DNA. DNA in the cell is contained in packages called chromosomes. An individual inherits half of his or her chromosomes from each parent. Forensic science has been practiced in one form or another for over 5,000 years. An important reason is that recent serious cases have occurred in the United States and elsewhere where forensic science has played a major role. This is how detectives have been able to identify clues not found at the crime scene. Not only that, but blood drops can even tell us how tall a person might be if no body is found at the scene of the crime or if there is blood at the scene but it is not the victim's blood but the attacker's, we could also estimate how tall the attacker could be and what type of blood he has since we already have some. If specks of blood were found on DeLuna's clothing, they could have sent that blood sample to a lab to get it tested. If the blood was his own, then he most likely wouldn't be the guy they were looking for; but if the blood turned out to be Wanda Lopez's blood, then they would have their guy.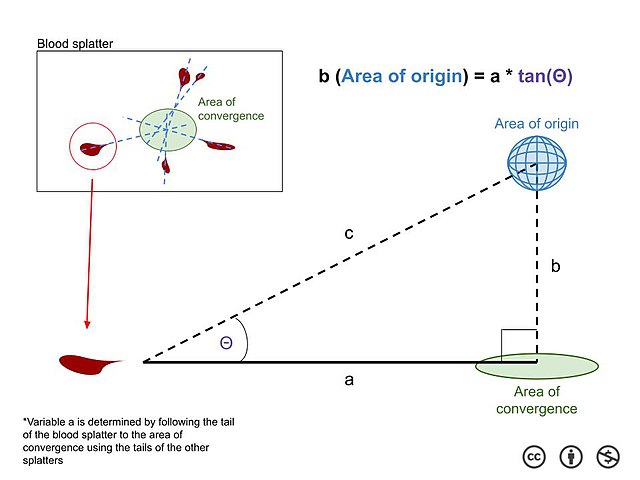 Although blood is a strong piece of evidence to have on someone, fingerprints are also another solid piece of evidence that detectives can use to tie a person to a crime. Fingerprints consist of friction ridged skin of the last joint on each finger taken from cuticle to cuticle. Other joints of the fingers such as palms and foot soles may have unique ridge patterns as well. There are three major pattern types. These are the loop, the arch, and the whorl. Arches, loops, and whorls are categorized based on the presence or absence of deltas. Arches comprise about 5% of fingerprints. Loop patterns have only one delta and make up nearly two-thirds of all fingerprints. Whorl patterns make up the other 30% of fingerprints. For DeLuna, none of his prints were found at the gas station, and crucial evidence that could have proved DeLuna's innocence was not checked for any fingerprint evidence. While at the scene of the crime, many items were not bagged or tested for any DNA evidence. If any saliva, hair, or prints on a cigarette, gum, button, combs, or beer cans didn't belong to DeLuna, Escobedo would have known she had the wrong man. There were also other places that detectives missed that could have had fingerprints on them. Those places were the front door, the cigarette case and display, the Winston cigarette pack the attacker plucked down on the counter, and a large pen and a penny next to the cigarette pack.
Shoe prints can also help solve cases, in that our shoes have unique designs; for instance, Vans shoes have a diamond hexagon pattern, Converse shoes have triangles that form squares, and Timberland boots have crosses running down the middle of the shoe. "Shoe marks were crucial to the investigation," Garza said. "They were an 'imprint' of himself that the killer had left behind." Although courtrooms in 1983 weren't too strict on forensic evidence in cases, today's courtrooms are more demanding for reliable scientific evidence to prevent wrongful convictions. Thus, a more rigorous approach to forensic science approved by scientific methods is promoted. At the time of DeLuna's conviction, DNA evidence wasn't as popular to use in courtrooms as it would be a few years after DeLuna's conviction. In 1983, British biochemist Alec Jeffreys discovered that certain portions of the DNA sequence vary from individual to individual. These sequences were soon dubbed "DNA fingerprints," because they—like the patterns of ridges on human fingertips—were thought to be unique to individual human beings.
With all the evidence pointing to DeLuna's innocence in the killing of Wanda Lopez, how could the justice system get something so wrong that no one would question the evidence brought against DeLuna? This leads us to the real killer who committed the Wanda Lopez killing. That person was Carlos Hernandez.
Carlos Hernandez was a person you would not want to get on his bad side. Throughout the late 70's to the mid-'80s, he terrorized people who lived in the Hispanic barrios in Corpus Christi. One of the people that used to stake out Hernandez's life said that "Carlos was a really mean' someone you didn't want to cross in any way." Why Hernandez had this type of aggression was due to alcohol. When he was sober, he was a normal person trying to contribute to society. When he drank, the monster came out of him. Diana Gomez was dating Hernandez in the mid-'80s, and she saw who this person was in his drunken state. There were also times in his drunken state that he would tell her things that he did—criminal things. One of those incidents was the confession of the murder of Dahlia Sauceda, who had been found naked and dead in a van by a couple of boys playing in a field on November 20, 1979. Gomez recalled that he said, "He had murdered a girl inside a van. Her name was Dahlia…he cut off Dahlia's toe, for like a souvenirs sake…he described how he used his undershorts to clean out the van, "fingerprints, steering wheel, lights, everything." What Hernandez said was all true because detectives went back to old files regarding the incident and, although he tried to clean up all the evidence, he was not successful. Unknown to Hernandez, there was already a report of all DNA evidence that Garza got from the district attorney. In the report, it showed Hernandez's fingerprints on a Schlitz can in the van, the size 34 red plaid undershorts Rivera picked up at Hernandez's home shortly after the killing that matched the pair found near the victim's body, and the semen in the victim, which Hernandez admitted was his. Even though he didn't confess to the crime, there were ways to identify who the rapist could have been by doing an acquisition of vaginal, anal, and oral swabs is prioritized, as the presence of semen on these swabs provides substantial evidence that sexual contact has occurred. For verifying the presence of semen on sexual assault swabs, commercially available immunochromatographic assays are routinely used as presumptive tests. In the case of a positive result, dye conjugated antibodies lead to a colored test line on the strip after binding a semen specific protein, such as semenogelin.
Not only can fingerprints be used to solve a crime, but teeth as well can tie a person to the crime. In the forensic field, this study is called forensic odontology, which is another word for dentistry. One of the most famous cases that used odontology was that of serial killer Ted Bundy. Some of the crucial evidence in his murders was a bite mark that he left on the buttock of one of his victims. At his trial, a forensic odontologist testified that he matched the bite mark to a cast made of Bundy's teeth. When detectives were examining the body of Sauceda, they notice that there was a bite mark on her hip. This was also another piece of evidence that they could have used to put Hernandez in jail for good since no other set of teeth is the same as another person. There might also be a chance of saliva on the bite mark, which could also be tested to see if the DNA matches his since they already had the beer cans with his fingerprints on them.
The biggest piece of evidence that could have and should have been used on Hernandez that would have led to DeLuna being free was a brown-handle buck knife. In the Dahlia Sauceda murder, she had an X marking on the back of her neck that could have been made with a knife. In the Wanda Lopez murder inside the gas station under the counter where the cash register was, detectives found a brown-handle buck knife that matched a description of what Hernandez's knife looked like. Hernandez's lawyer Jon Kelly even said, "If someone said, 'knife' and 'Carlos Hernandez,' they'd know exactly what you were saying. If you were an active detective. If you were experienced in patrol in….the Mary Street area, you'd know who Carlos was. I mean, come on! They all knew." When detectives showed pictures of the knife to people who knew Hernandez, they instantly recognize it as his knife. Where he went, the knife went as well. Not only that, but old girlfriends also connected that knife to him, since in his alcohol state, he would abuse them and threatened them with that knife. Even with all the evidence that detectives had on him, district attorneys for Corpus Christi didn't prosecute him for Sauceda's murder, or Lopez's murder.
Another thing that Hernandez had going for him was that he and DeLuna looked nearly identical. They both were roughly the same height, they both were Hispanic and had dark hair with the same style, and they both were roughly in the same age range. The one main difference between them at the time of their mugshots in 1983 was that Hernandez had a mustache. This was the only time that Hernandez did have a mustache since his relatives recall him never having one until around the time that the Wanda Lopez murder took place. Even people who knew either DeLuna or Hernandez had a hard time identifying one or the other. Rose Rhoton, Carlos DeLuna's sister, misidentified a picture of Carlos Hernandez as her brother. When Freddy Shillings, Hernandez's brother-in-law, was first shown the pictures of the two men side by side, he thought they were both Hernandez. When Hernandez's lawyer Jon Kelly was shown a picture of DeLuna, he initially thought it was Hernandez without a mustache. Not only that, but Carlos DeLuna had a learning disability growing up that led him to have run-ins with law enforcement (most of his arrests were for stealing and doing drugs, except for the attempted rape of a girl in 1980). When he was arrested for the murder of Wanda Lopez, his family was shocked that he would be charged with the murder of her because her graphic death didn't match what DeLuna would do.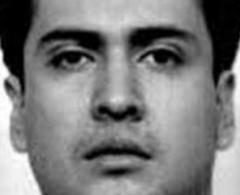 Although DeLuna still claimed his innocence, he was arrested for the murder of Wanda Lopez on February 5, 1983. When his trial was about to start, he was appointed a lawyer by the judge. The biggest problem was that the lawyer who was appointed to him had never defended a murder case before. He had only defended those involved in fraud, taxes, or money issues. DeLuna then was issued another lawyer during the trial, but due to the prosecution team attacking DeLuna's learning disability and pinning him to the crime, he really couldn't do much. The prosecution team used this to their advantage, spotting flaws in his defense to get the jury to side with them. They also silenced his claim that he was an eyewitness to the murder of Wanda Lopez and even testified that Carlos Hernandez was the one who killed her. The prosecution team countered his claim by saying that it was a false claim and that there was no Carlos Hernandez when in reality the person responsible for getting Carlos Hernandez's profile was not experienced in getting profiles of people and told the district attorney that there were no matches to anyone named Carlos Hernandez. This worked, because Linda Carrico, a reporter for the Corpus Christi Caller-Time, described the scene in a front-page article the next morning. "After deliberating 4 1/2 hours yesterday afternoon, Nueces County jury found DeLuna guilty," she wrote. With him being charged guilty of the murder, the jury also gave him the death penalty where he would be on death row until 1989. Unfortunately for him, there would be no one to help him prove his innocence. His lawyer tried to get the Supreme Court to cancel the death penalty, but they declined it. He tried to get the governor of Texas to decline his execution as well, but when it comes to governors and executions, governors look for evidence of what lawyers like to call "actual innocence"—not legal reasons for why the verdict wasn't fully reliable, but facts to show that the condemned man didn't commit the crime. In the execution room in Huntsville, Texas, on December 7, 1989, no help would come for Carlos DeLuna. The Reverend for the Huntsville prison, who works there when people were put on death row was at his side until he succumbed to his death, since DeLuna was scared of his life coming to an end. After the twenty-four-hour mark, the paralytic drug flowed into the tubes. Carlos closed his eyes and didn't raise his head again. The whole process was suppose to take six minutes. Carlos was not pronounced dead until ten minutes had passed. No one will ever know what they were like for Carlos DeLuna. His final words before his death were: "I want to say I hold no grudges. I hate no one. I love my family. Tell everyone on death row to keep the faith and don't give up."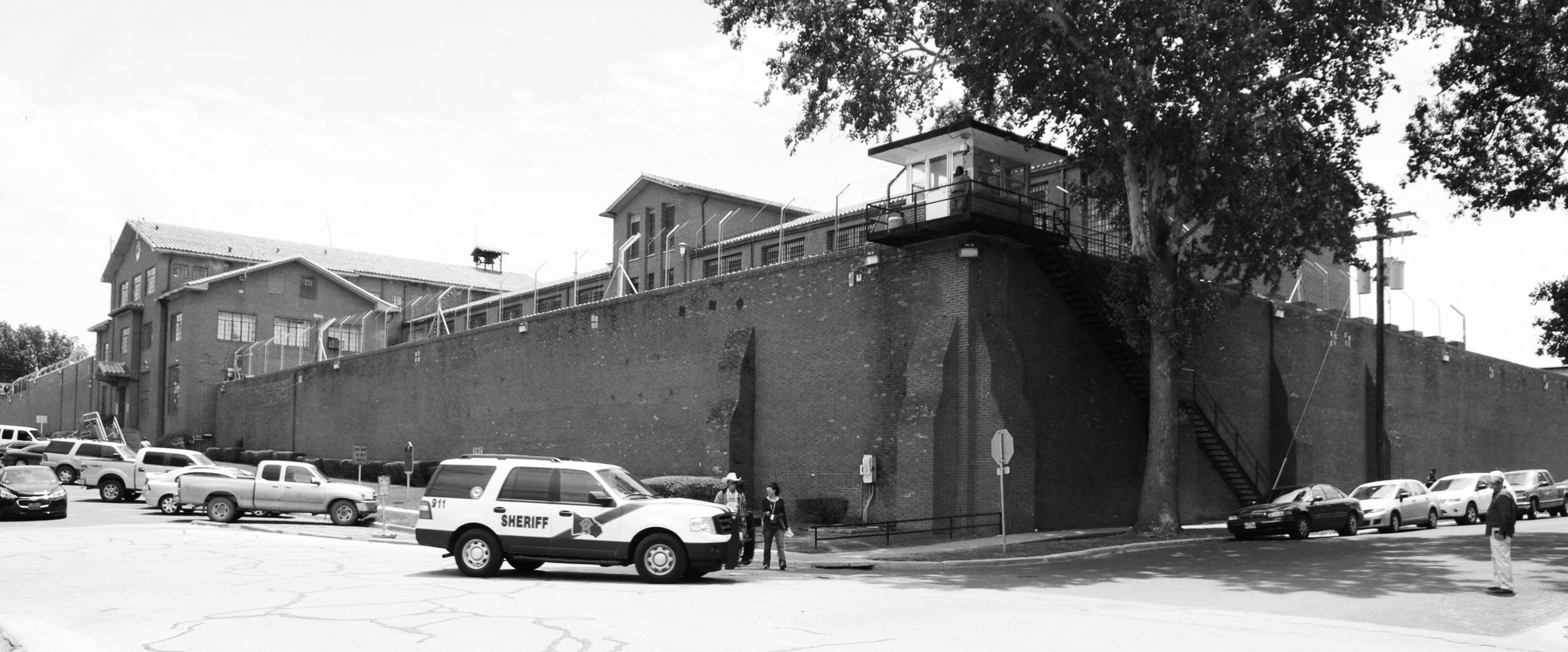 As for Carlos Hernandez, he would be arrested again in 1996 after assaulting another woman and would die in 1999 due to cirrhosis in his liver. It wouldn't be until the early 2000s that DeLuna's case would get looked at again and see the flaws in the case. Even nonprofit organizations like The Innocence Project, which fights for people who have been wrongfully convicted and who are still in jail or who have died by execution by the state and who have not had their crimes pardoned by the government and provides funds to people who have been wrongfully convicted to get back on their feet. The organization was established because of a study by the U.S. Department of Justice and U.S. Senate, in conjunction with the Benjamin N. Cardozo School of Law, which found that incorrect identification by eyewitnesses were found to be a cause in over 70 percent of wrongful convictions. The idea was simple: If DNA technology could prove people guilty of crimes, it could also prove that people who had been wrongfully convicted were innocent. On their website, they have a few articles discussing Carlos DeLuna's case. Even Netflix has a documentary made about the case and trial of Carlos DeLuna called The Phantom, which talks about the case as well and brings awareness to the case because, to this day, the state of Texas still has not dropped the charges against him.