Imagine you are sitting at home for the first time in a while and you get the news that your honorable name has been tarnished. Not only has your name been thrown on the floor and stepped on, but your line of work, something that you have poured your heart into, has been tarnished as well. The letter to the Galatians, written by St. Paul, came about because of the arrival of a group of Judaizers who migrated from Jerusalem to Galatia. The arrival of these Mosaic Law advocates caused an eruption in the Galatian Christian community, making members second guess St. Paul's apostleship and the young Christian faith in its entirety. As a result of the work of these Judaizers, the Galatians wondered whether their members needed to be circumcised. The Galatians then began to question whether circumcision was required of those who wanted to be followers of Jesus Christ.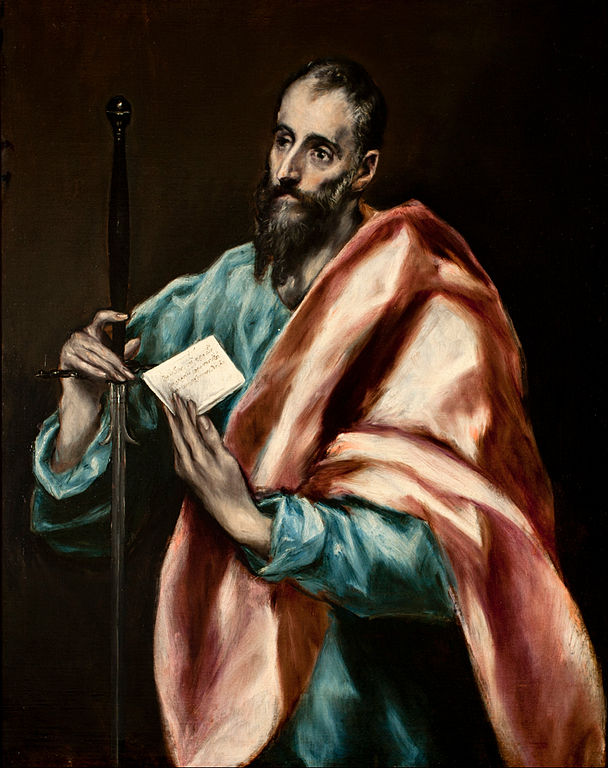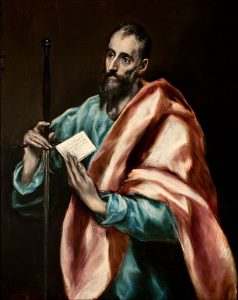 Apostle Paul, who at one point in his earlier life was called Saul, was one of the disciples of Jesus after His death and resurrection. In his role as "Apostle to the Gentiles," Paul went on three missions where he taught new believers the gospel. Among the many places that he visited was Galatia, which is a Roman province of Asia Minor, now modern-day central Turkey. The Galatians had become believers of Christ and followed the gospel as it had been taught to them by Paul. But the arrival of these Judaizers caused Paul a great amount of anguish, forcing him to share his thoughts with the Galatian community through a letter. Paul discovered what was happening in Galatia when was in Ephesus; and because of the distance from Galatia, he resorted to writing them a letter instead of going there in person. In this letter, he addressed all of his concerns regarding the Judaizers. It is unclear when the letter was written, but scholars assume that it was between the years 53 and 55 CE. At the start of the letter, St. Paul offers the Christians of Galatia a free and easy-going greeting. After this brief introduction, one notices the difference in tone almost instantly.
One of the ways that the Judaizers were able to get in between the Galatians and Paul was by attacking Paul and his honor, which broke his heart. But the Galatian community seemed also to abandon the gospel. The Judaizers had argued that the gospel that Paul preached was in fact "from man," and that it was taught to Paul by men. Paul, in a very angry manner, emphasized at the beginning of his letter that the gospel was indeed not written by men nor was he taught anything by men. Everything that he knows and that he preaches comes from a revelation from Jesus Christ. He then explains how he came to be the preacher he was. He said, "he who had set me apart before I was born, and had called me through his grace, was placed to reveal his Son to me, in order that I might preach him among the Gentiles." Paul made sure to add the fact that after going to Jerusalem, he did not consult with those who had already been apostles before himself.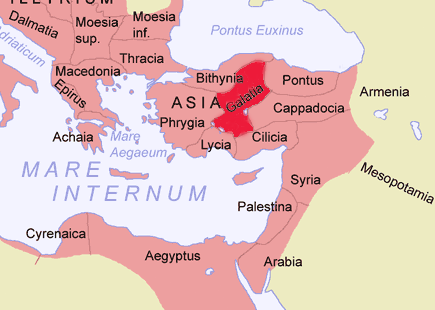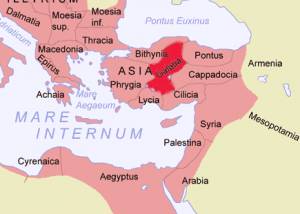 After completing this background explanation, he brought up his next point of argument. He asked the Galatians if the Mosaic law that the Judaizers were trying to have them adopt gives them everything. Did the Mosaic law provide everything that Jesus Christ, the man who was crucified, does? He asks, "Did you receive the Spirit by works of the law, or hearing with faith?" You see, the gospel is the announcement of the fulfillment of the Mosaic Law. What the Judaizers were trying to do was to convince the Galatians that each of the Mosaic laws were still necessary to keep, but Paul was trying to make them understand that these so-called "laws" were not necessary. Those laws were completely useless and worked to justify the human effort, which is something taught in the Syriac Apocalypse of Baruch, which is a book responding to the destruction of the temple of Jerusalem. Then Paul addressed the question of whether one needed to be circumcised to be a part of the Christian Church. Paul's response was "no," because circumcision was one of the practices of the Mosaic law. Paul writes, "Man is not justified by the works of the Law, but by faith in Jesus Christ."
"For in Christ Jesus neither circumcision nor uncircumcision is of any avail, but faith working through love."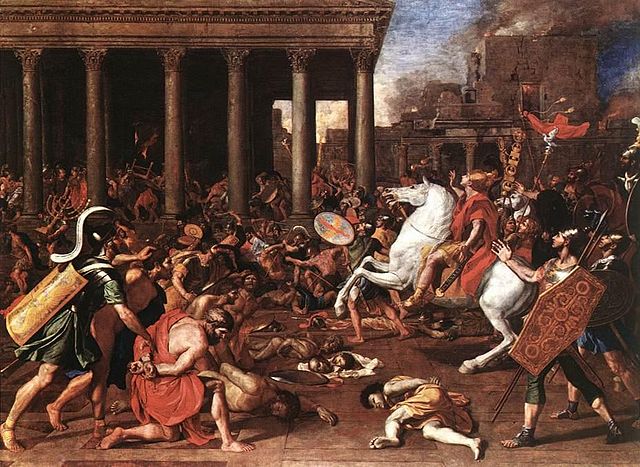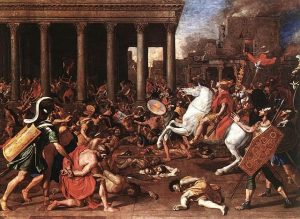 Even though St. Paul kept reminding his readers that what the law would do is justify and cover up man's sins, he does include that not all laws are bad. He explained that before faith, there was a law in place. This law was what "kept everything under restraint until faith came." In turn, these laws were what kept everyone surviving. Once faith came to be, however, there was no need for these laws because instead of surviving, faith in Jesus Christ finally allowed people to live.
"Now that faith has come we are no longer under a tutor. We have come of age, no longer children, but sons of God."- (Gal. 3:23-24;  Benjamin Willard Robinson, The Life of Paul, University of Chicago Publications in Religious Education: Handbooks of Ethics and Religion (The University of Chicago Press, 1928),146.]
Therefore, there was no need for these laws to hold power over people's lives because the only thing laws did was enslave people to something that had no connection with faith. "For freedom, Christ has set us free, stand fast, therefore, and do not submit again to a yoke of slavery."
Paul concludes the letter by expressing his love and gratitude for the Galatian community. He writes about how much love he has towards them and highlights how he knows they will obey what he is telling them. Before this is done, however, he continues to speak on the topic of freedom and the "Spirit."
"But I say, walk by the Spirit, and do not gratify the desires of the flesh. For the desires of the flesh are against the Spirit, and the desires of the Spirit are against the flesh; for these are opposed to each other, to prevent you from doing what you would. But if you are led by the Spirit you are not under the law."
He explains that the "fruit of the Spirit" is "love, joy, peace, patience, kindness, goodness, faithfulness, gentleness, self-control." Then he adds that it is not only the duty of these followers to have this "Spirit" with no envy or anything of that sort, but it is also their duty to make sure that they, those who are spiritual, "restore him in a spirit of gentleness."
This letter to the Galatians was not only a response from a very angry and disappointed Apostle who had been humiliated by the Judaizers that had arrived in Galatia. This letter was also a response to a very important question that could arguably be said to have changed Christianity. The response to this question, that one does not have to be circumcised in order to follow and believe in Jesus Christ, reorganized the Galatian community, and put the Judaizers in their place. According to Iginio Giordani, the impact that was left from this letter was transforming Christianity as being a sect within Judaism to being an independent faith.