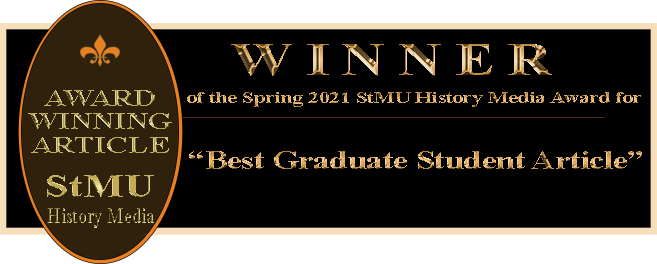 One day in 1967, twenty-one-year-old Dolly Parton received a surprising message from Porter Wagoner, the popular Country music singer and host of The Porter Wagoner Show. Three years prior, Dolly had moved from her "Tennessee Mountain Home" to Music City, USA (Nashville) to pursue her dream in music. While working with her music manager and uncle, Bill Owens, she started finding modest success. Monument Records signed her on, and she performed a few gigs, including the Grand Ole Opry. Most importantly, her single, "Dumb Blonde," made it to the top ten on the Country charts. Additionally, Dolly had a few of her own written songs making their way around Nashville to other artists. Perhaps Porter called Dolly regarding a song she submitted for Norma Jean, the "girl singer" of the show? However, as Dolly approached the studio with her guitar, she never anticipated what kind of amazing opportunity—and heartbreak—would lie behind Wagoner's office door.1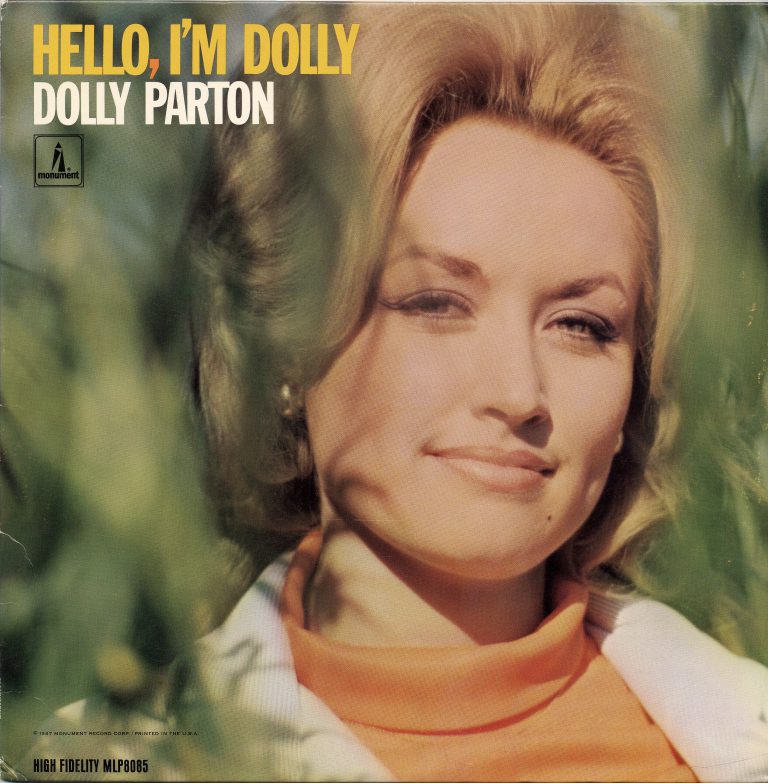 After Wagoner invited her in, Dolly sat down and Wagoner asked her to play a song. She performed a song she had written, "Everything Is Beautiful in Its Own Way." After strumming the very last chord, Dolly waited for a response from Wagoner. Abruptly and with no warning, he blurted, "Norma Jean's getting married and moving to Oklahoma. I want you to be my new girl singer." Wagoner had seen Dolly perform "Dumb Blonde" on TV, and he knew he wanted her to be on his show. "All I can offer you is sixty thousand a year," said Wagoner.2 Sixty thousand dollars was more than Dolly had ever made in her life. Working as a songwriter for Monument Records, she was only making $50 a week. By accepting this deal and moving over to RCA Records with Wagoner, Dolly started her climb to stardom as well as to an unexpected love story.3
Dolly's first broadcast performance on the live Porter Wagoner Show aired September 5, 1967, with approximately four million people watching. To complement Wagoner's gaudy rhinestone suit, Dolly wore a bright red dress with matching lipstick, and her hair was in a tall golden beehive. She performed well, but appeared very nervous after Porter welcomed her on. The show cut to commercial, but it appeared that something happened with the live studio audience during the break, as if there was some type of revolt against Dolly. When the show returned, Porter came to her defense, "You never find anyone to replace someone. [But Dolly is] someone that actually is a star in [her] own right."4
After Parton joined the show, audiences continued to have mixed reactions despite Wagoner's support. Norma Jean Beasler, the former "girl singer" of The Porter Wagoner Show, had abruptly departed after seven years. Fans did not like the change and found Dolly's higher voice register childish and jarring when compared to Norma Jean's. Even with her departure, audiences continued to demand, "Norma Jean! Norma Jean!" Shortly after her first performance and while on a road show, Norma Jean loyalists booed Dolly when she went on stage. This devastating moment made Dolly cry when she left the stage. However gutted she felt, Dolly made it her mission to "make them forget Norma Jean" by working harder and winning them over.5
Wagoner responded to the Dolly backlash by switching up the format of his show. Normally, his "girl singer" was a sidelined feature of the show, rather than a headliner. But because of the prejudice against Dolly, Wagoner needed to bolster her up. So, they started duetting. Like a miraculous magic trick, the Porter and Dolly duets began winning over the audience. Because of both Dolly and Wagoner's unique and differing ranges, their voices surprisingly complemented one another. Their debut song duet, "The Last Thing On My Mind," shot to the top of the Country music charts and fans began softening towards Dolly.6
For the next several years, the sparkling, matching-outfitted duo reigned supreme in Country music. In addition to their musical chemistry, fans speculated whether there might also be romantic chemistry between Wagoner and Dolly. However, Wagoner was already romantically linked to several Country music singers. Dolly denied the rumors, but always asserted that she loved and was grateful for him because of the opportunity she had been given. At the same time, Dolly acknowledged how often the two of them would lock horns. "We [had] a very passionate, stormy, and (at the start) very loving relationship. As the years went by and we began to disagree strongly, we lost much of the warmth and affection and respect for each other, during that time and for many years after the split."7
Dolly's popularity grew as well as her ambitions to make it on her own. While on The Porter Wagoner Show, Dolly released thirty albums with nearly half of them being solo albums. She also had fourteen Country Music Award (CMA) nominations. In addition to her publicly recognized accomplishments, Dolly was writing songs for The Porter Wagoner Show at a rapid pace. Finally, Dolly reached a turning point with the release of "Mule Skinner Blues" in 1971. Because Wagoner prompted Dolly to perform and write more "up-tempo" songs, they decided to record this 1930 Jimmie Rodgers classic. The single shot to the top of the Country music charts, peaking at number three. After this song's release, audiences began viewing Dolly no longer as a high-pitched little girl, but as a powerful, serious entertainer.8
Meanwhile, Wagoner became increasingly insecure and jealous, seeing Dolly's career skyrocket while his own solo work rarely broke into the top 40s on the Country music charts. According to Dolly, he became very competitive, possessive, and intimidated. Dolly had contracted to sing with Wagoner for five years, but it was now going on seven. The show's atmosphere became increasingly toxic as Dolly and Porter realized they both had competing dreams for her. For her part, she was grateful to Wagoner and grateful for his help. He promoted her music, his show helped her gain exposure in the industry, and he mentored her in how to become a top performer. However, Dolly never felt that Porter "discovered" her. She had worked hard with her Uncle Bill for several years before meeting Wagoner. She already had been employed by Monument Records. But most importantly, Porter did not have a right over Dolly's dreams and her own life. She wanted to strike out on her own, maybe even have her own show. Wagoner would not listen, let alone talk with her without screaming. Neither Porter nor Dolly was happy in this situation. She wanted to leave, but could not. She decided the only way to reach Porter was through doing what she did best— writing a song.9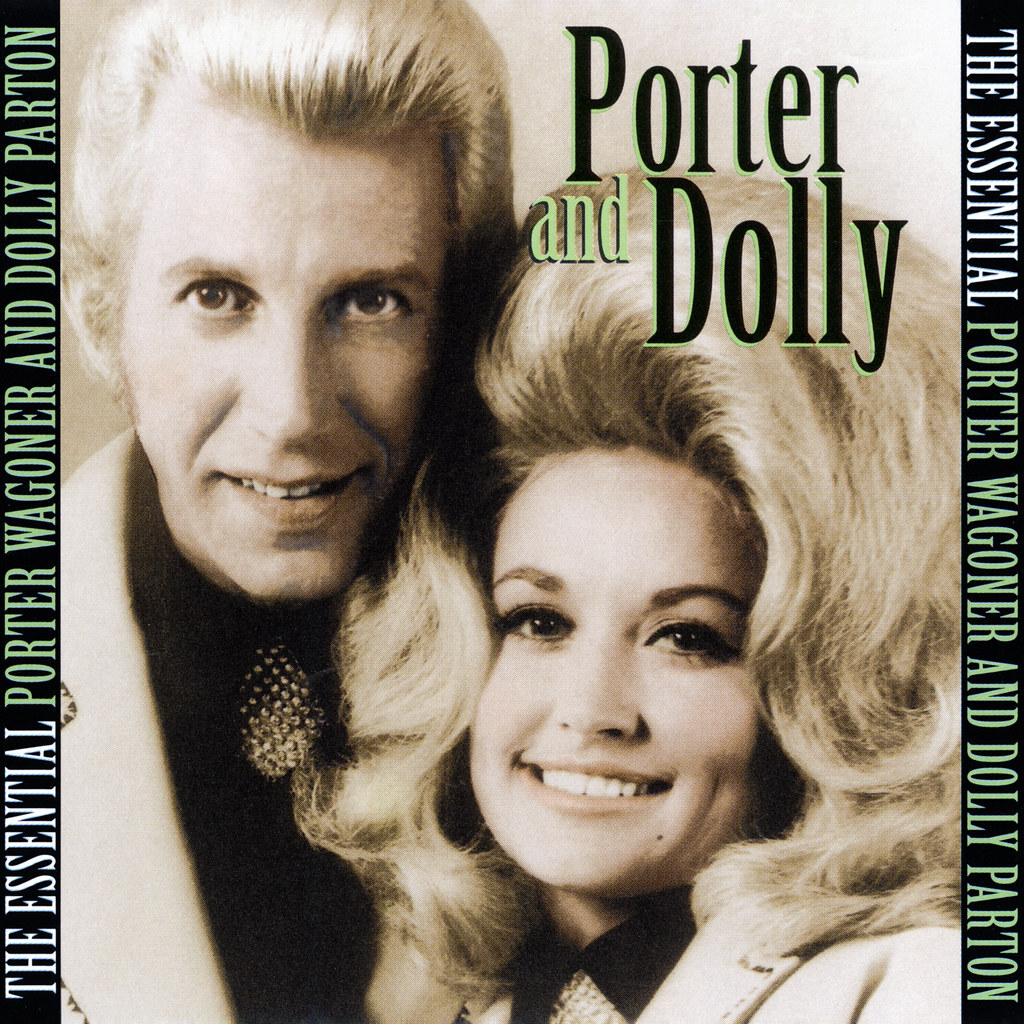 As she wrote this song, Dolly examined a relationship twisted around her heart, soul, creativity, and work.10 Dolly wanted to express her feelings in a sincere, yet kind way. Although it was a near impossible situation, she wanted to save any love and respect they had for one another. One day, she brought her song to him and said, "If you ain't going to listen to me talk, will you listen to this song?"11 Dolly then started singing:
If I should stay
I would only be in your way
And so I'll go, but I know
I'll think of you each step of the way

And I will always love you
I will always love you12
Just like her audition seven years ago, she again waited for Wagoner's response to her performance. Incredibly touched and with tears streaming down his face, he told her it was the best song she had ever written and that he was fine with her moving on, as long he could have and record "I Will Always Love You."13 After their last meeting to sort out her departure, Dolly left the office and started to drive home. It began to rain, Dolly cried, and she started singing to herself:
It's been a long dark night,
And I've been waiting for the morning
It's been a long hard fight,
But I see a brand new day dawning
I been looking for the sunshine
I ain't seen it in so long
Everything's going to work out just fine
Everything's going to be all right
That's been all wrong
I can see the light of a clear blue morning14
With those last words, the sky cleared, the sun came out, and Dolly had completely written her song, "The Light of a Clear Blue Morning." Dolly had the divine assurance she needed that she had done the right thing and could now move forward with peace.15
I
n 1974, Dolly performed for the last time on
The Porter Wagoner Show
and Wagoner never found anyone to replace her. Years after this performance, Dolly said, "Porter has been one of the greatest and most popular country artists of all times. I can never take the credit away from Porter for givin' me a big break. I learned a lot from him. He inspired me and I inspired him. We were good for each other in many ways and just a disaster for each other in a lot of ways. I'll always love him in my own way."
16
 And that she did.
After Dolly's departure, the two initially were able to continue a friendship, albeit with Porter's ego bruised. When Dolly left, he spent six weeks sitting by a lake mourning the loss of the "love of his life." Nevertheless, they worked at adjoining offices and even recorded another album together, Say Forever You'll Be Mine, in 1975. Dolly continued to grow in the music industry and won for the very first time the CMA award for Female Vocalist of the Year two years in a row (1975, 1976).17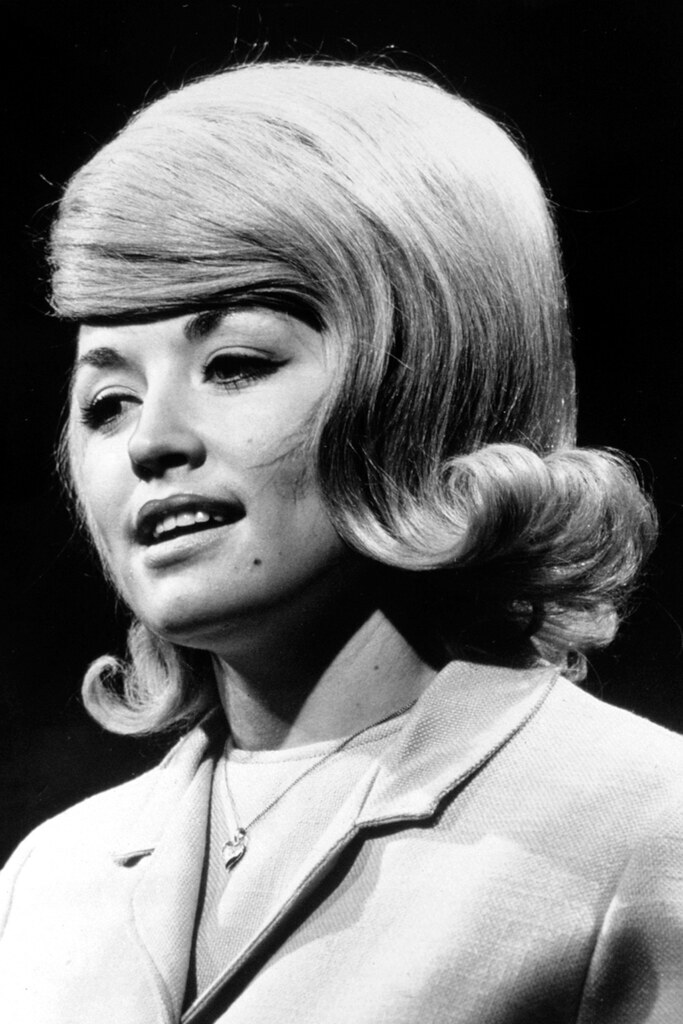 1977 was another big year for Dolly Parton, when she released her album, Here You Come Again. Its lead single with the same name had huge Country and mainstream success. It topped the Country charts for five consecutive weeks and peaked at number three on the Pop music charts. Suddenly, Dolly was everywhere and making popular appearances like The Tonight Show with Johnny Carson. In 1978, Dolly also received the coveted and prestigious CMA award for Entertainer of the Year. Unlike few before her, Dolly appealed to two different audiences and capitalized on a moment when Country music reached national popularity. Dolly's talent and ability to crossover genres was unprecedented.18
Around 1978, the rift between Dolly and Porter resurfaced. Despite letting Dolly leave the show, Wagoner still harbored ugly jealous feelings while watching Dolly's career grow. He felt compelled to compete with the Dolly he "created." In his own words, he said, "To me, Dolly Parton is the kind of person I would never trust with anything of mine. I mean, her family, her own blood, she would turn her back on to help herself."19 When asked to respond to Wagoner's biting remarks, Dolly simply claimed that these accusations about her were untrue and that she did not want to get into it.20
Wagoner, on the other hand, did. He also felt entitled to a portion of Dolly's future earnings because of her successful debut on his show. In 1979, Wagoner sued Dolly for $3 million. To keep the peace and to avoid a bitter, long court battle (especially for her family's sake), Dolly settled and paid out to Wagoner $1 million in 1980. At the time, Dolly did not have that large amount of money lying around. So, it took years for her and her husband to pay off the debt, but she paid it in full. Additionally, as part of the settlement, Dolly signed over their old, unreleased duet recordings. This allowed Porter to make money off of her old work by releasing another album, Porter & Dolly in 1980.21
In the middle of this legal battle, Dolly continued to chase after opportunities for her career. She starred in several movies throughout the 1980s, including 9 to 5 (1980), The Best Little Whorehouse in Texas (1982), Rhinestone (1984), and Steel Magnolias (1989). Dolly even got to have her own variety show, Dolly (1987-1988), although it was just for a short season. But perhaps one of her most notable accomplishments was the creation of Dollywood, a Dolly Parton-themed amusement park in the Tennessee Great Smoky Mountains.22
T
hroughout the late 1970s and 1980s, Wagoner made several unwise financial choices, and in 1981, RCA dropped Porter from its label. At his very worst, Wagoner owed the IRS almost $500,000. To avoid declaring bankruptcy, he turned toward assets he could piece off like his publishing company. Generously, Dolly Parton stepped in and bought his catalog for him so he could pay off his debts. Years later, when Wagoner finally had a financial hold on his situation and wanted to buy back his publishing, Dolly gave it back to him as a gift.
23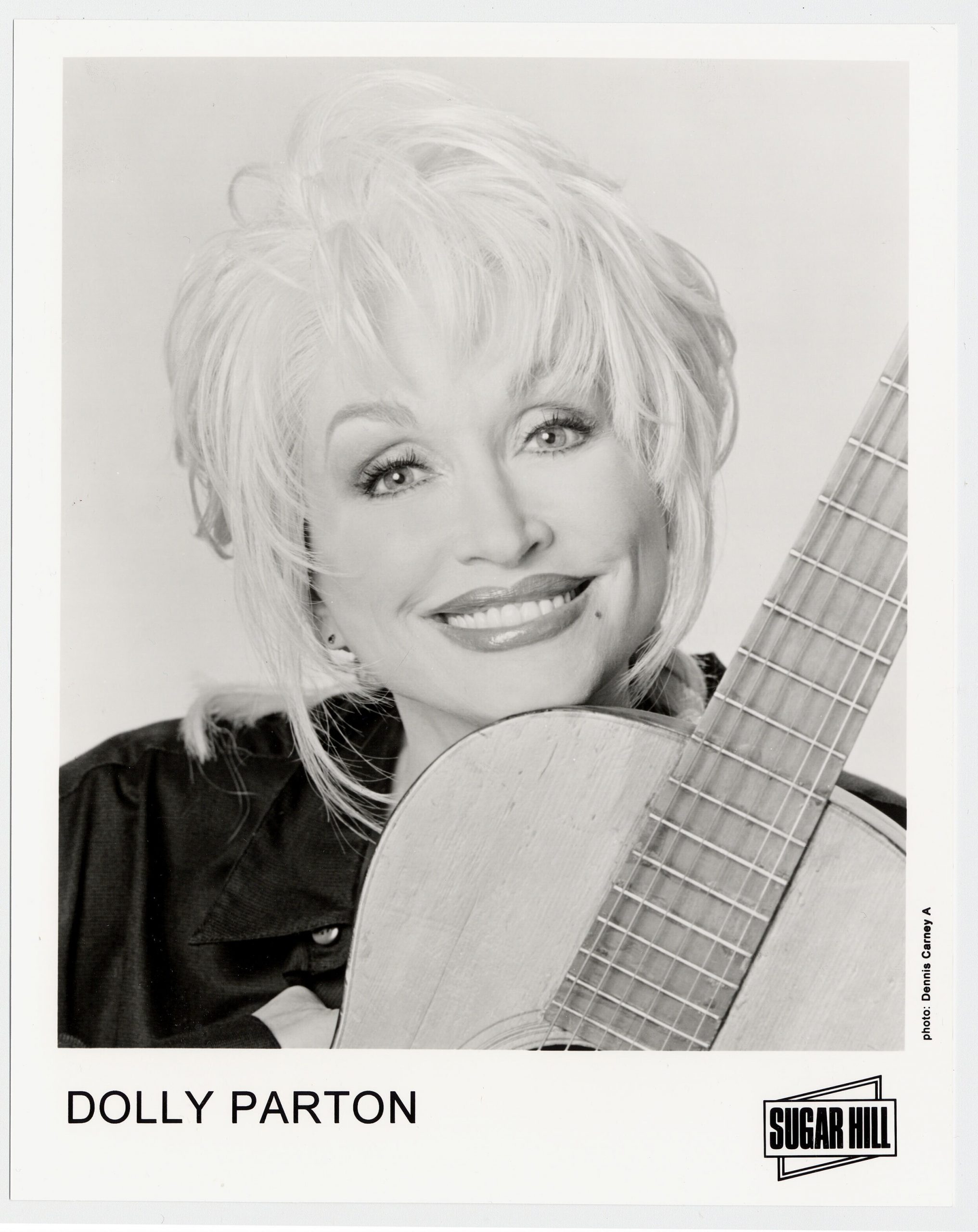 Despite a long and dramatic relationship between Porter and Dolly, the two were able to put aside their differences and reconcile. Wagoner asked for forgiveness for suing Dolly, stating that it was "the worst thing [he] had ever done."24 She graciously accepted his apology and moved on. In a 1988 performance in Dollywood, the duet reunited and dazzled their audience. A reporter said of the performance, "the bitterness between them dissolved on stage with the fans' reactions."25 Later in his life, Wagoner was able to make peace with Dolly and himself. In 2002, he was finally inducted into the Country Music Hall of Fame (interestingly, three years after Dolly had been inducted.) In 2007, he released his final album, Wagonmaster, which is critically considered some of his very best work.26
To commemorate his career, Dolly Parton and the Country music community celebrated 50 years of Porter Wagoner at the Grand Old Opry. This was, perhaps, one of her most emotional performances. In a glittering white outfit, Dolly stood opposite Wagoner, also in a flamboyant white suit and pink shirt, their matching attire completely reminiscent of their time on The Porter Wagoner Show. Dolly introduced the song, "If it hadn't been for Porter, I wouldn't have written this song…This is a song that means a great deal to me and we all love you Porter."27
With complete love and without a note of bitterness, Dolly sang again "I Will Always Love You" to Porter. As she gently wiped tears from his face, their story, full of drama, hurt, forgiveness, and love came full circle.
… I hope life treats you real kind
And I hope you had all you ever dreamed of
Oh and I do wish you joy
I wish you lots and lots of happiness
But above all this
I wish you love28
This was the last time Dolly and Porter shared a stage. Months later, Wagoner was diagnosed with lung cancer and moved to a hospital for care. Porter Wagoner passed away on ­­­­­October 28, 2007 at the age of 80 in Nashville, Tennessee. Dolly was at his bedside that day. Dolly said of their last reunion, "We sang and we cried and I sat and held Porter's hand. I had my hand on his heart 'cause it was just flyin' I knew it wasn't long… It was like losin' a piece of me, like losin' your daddy."29 Despite all the hurt and pain between the pair, Dolly and Porter's bond remained strong as Wagoner took his last breath.
For most of us, "I Will Always Love You" is a song about heartbroken lovers or perhaps, a karaoke favorite. We are most likely familiar with Whitney Houston's 1992 cover ballad. Her rendition is the number one recorded song by a female artist of all time. Dolly Parton paid Porter Wagoner $1 million but, ironically, the song about their split made back three times that amount within a year of Houston's release.30 But to Dolly Parton, "I Will Always Love You" was more than an exceptional, money-making song. Rather, her song was a solemn and sacred promise she never broke. She never, ever stopped loving Porter Wagoner.