I read a quote the other day on social media that said "It's crazy how as a college basketball player your best friends are just a group of guys your coach put together from all around the world." Then I really began to think, wow, this really is true. The guys I love and consider to be my brothers are just random guys from all over the world that my coach decided to recruit. That's crazy if you think about it. This is simply the beauty of college athletics, building bonds with people from all over the world that will last a lifetime. My coach always preached to us that when we look back after our careers are over, we will remember the times we had with each other as a family, not the wins and losses. These bonds weren't made overnight, it takes years and many deep conversations to get to know each other to form these unbreakable bonds. One of my junior college coaches, Coach DJ Pavlovic with Navarro College, really stressed the importance of building relationships, especially with the international players.

As a high school player, all I ever had was teammates from the same geographic area as me. Once I got to junior college, I was in for a culture shock. Having teammates from all over the world was a very different experience than I was used to. I quickly realized with this new experience came new communication methods. Early in the season I was put into a situation where I had to educate myself on communication with international players.
One day we were in practice, it was a regular practice with much arguing and butting heads with each other. Suddenly I was in a quick play with a teammate which resulted in a turnover. Words were exchanged, nothing disrespectful or unordinary but the results were different this time. After the words were exchanged, you could feel the tension in the air between us. Throughout this whole altercation, I still didn't understand why what I said that rubbed him the wrong way. After this incident, I decided to take action and learn why my teammate read and reacted to the situation in the manner that he did. I decided to talk to my coach, who was also international. During this conversation we talked about many things but the main point was the importance of building a relationship and forming trust with my teammate. Being in a whole new country, these players tend to not trust and not feel as close to those players who are from the U.S..
Building trust will not only help my teammates trust off the court but also help on the court. "A lack of trust can disrupt the team's focus, decrease performance, and contribute to the loss of a player's confidence in the team, the coach, and one another." Now what does it really mean to trust someone? Trust is defined as the firm belief in the reliability, truth, ability, or strength of someone or something. Therefore, in sports trust is the firm belief in the reliability of your teammates. Believing that your teammate has your back at all time. This is recognized by all the great coaches as arguably the most important thing for a team to have. My coaches always stressed to me and my teammates that trust could be the difference between winning and losing. Playing on the road in college basketball is a really tough thing to do, much less winning on the road. The arenas get loud and it is ultimately 1,000 vs 15. All of their players, coaches, as well as their fans vs our 12 players and 3 coaches. My coach always said we are all we got. We must rely on each other to win and the only way to do that is through trust. "Without trust you have nothing." he always said. 

After my conversation with Coach DJ, I decided to go talk to my teammate about the incident in practice. As we talked about what had occurred, I could sense him opening up a bit more as we began to form a bond or relationship. I then decided to apply what I had recently learned and continued to build on this relationship until we formed an unbreakable bond. After many months of being teammates, we eventually became best friends based on the strong relationship we had built. "According to Sullivan and Gee they found in research that professional and traveling teams have a closer bond because of their time bonding on and off the court." Similar to Coach DJ, Wilson defines this bonding with teammates as "brotherhood vibes". Wilson states that "when a group is small, they are able to come together and build a bond so their communication with one another is strong and they are able to achieve goals."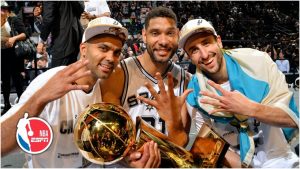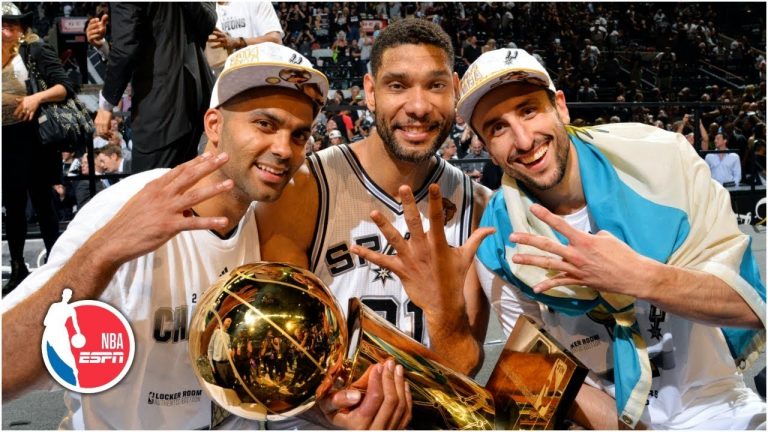 The NBA is an incredibly diverse league. The league has players from not only all over the U.S. but also from all over the world. Wilson uses the NBA as an example of how it can be hard to develop a brotherhood with your teammates. "Most NBA players are not on a team for the duration of a whole season." Wilson says. This makes it very difficult to develop deep relationships with teammates who end up being traded or waived.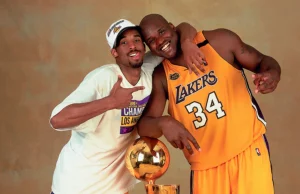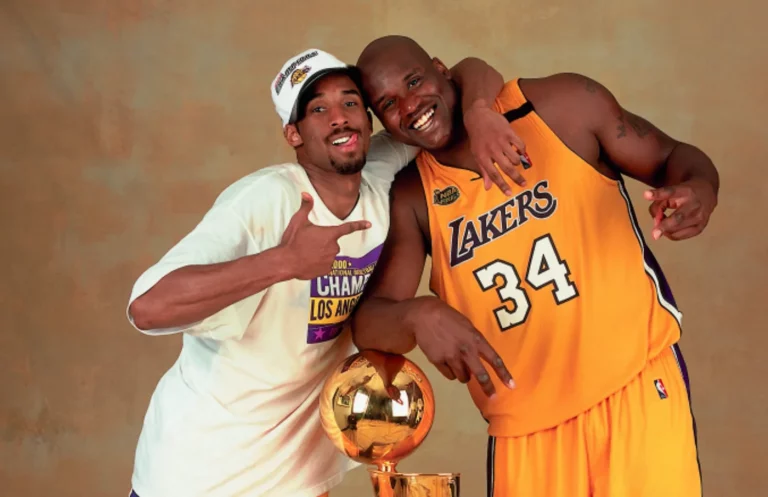 The duo of Kobe Bryant and Shaquille O'Neal is arguably the best duo of all time. O'Neal was traded to the Lakers in 1996 where he joined forces with Kobe. Although not being teammates prior, they were able to find success together on the court. It was apparent these two teammates build a strong bond off the court which translated to much success on the court. However, this bond wasn't formed immediately. Kobe and Shaq's relationship got off to a rocky start as in the beginning of their time as teammates, they hated each other. Over time and through much off court interactions, these two became two of the closest teammates in NBA history.
Intercultural communication not only deals with international communication but is relevant between teammates from state to state. Each teammate is different, you just have to understand where they are coming from so they can feel a sense of connectedness to you. Once they feel as if you understand them, they will be much more willing to open up to you and trust you. I have a lot of personal experience with this as well. This year, I am roommates with a teammate from Canada as well as one from Alabama. I formed a connection with my teammate from Canada through mutual friends we have.  He became more comfortable with me because of those connections. Whereas, it didn't take much time to form a relationship with my teammate from Alabama. With us both being from the south only 7 hours apart, we felt as if we were very similar. These similarities brought a great sense of comfortability making it very easy to gain trust with each other. Although both teammates are from completely different areas of the world, the most important thing in building a strong relationship and having good communication is trust.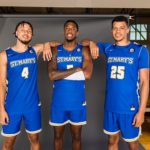 Above is a picture of two of my teammates who are from completely different countries. Ryan is a senior from Ireland and Dawson is a junior from Canada. It has been an incredibly unique experience getting to know these two completely different individuals. The way I interact with Ryan is completely different than the way I interact with Dawson. Over the course of just a few months I have grown incredibly close with both of these guys and it is due to time spent off the court, not on the court. It took time to build trust which is the foundation of our great relationship. It goes back to prove my opening quote to be true, your best friends are just a group of guys from all over the world that your coach put together to function as a team.