The Importance of Stories
The night is cold and dark. The wind, like a lion's roar, echoes through the cracked brick of the monastery. She makes leaps and bounds toward the dim source of light at the end of the dirt path. She tries to maintain her speed, with her brand new black Mary Janes, caked from all the rain, until she reaches a fork in the road…
It has been proven that our brains are hard-wired to tell, love, and understand stories We thrive on a good narrative and we soak them up everyday. One method that we use to tell stories is through movies.
The Importance of Movies
What is it about movies, films, and motion pictures that resonate with us? Could it be the way that the movie is written, or the different angles that are used, or maybe we just like the actor/actress that the film features? It can and is all of those things, but it's also the characters. It may not always be their traits, but that we can see ourselves through them… for the most part. Studies show that the things that we watch influence the actions we make.
So because stories have such a great impact on us and the things that we do, shouldn't the films we watch reflect the world around us and the people in it?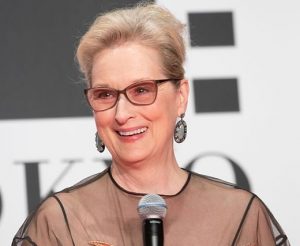 You would think so, but a study of movies released in 2018 found that the percentage of women in leading roles was 36%. The percent for women above the age of 40 make up 16%  
As a society, we have grown in terms of inclusivity.  However, one factor that still makes Hollywood directors shudder is age. This is seen more in relation to women. And while we love to see the gems that actresses like Meryl Streep, Sheryl Lee Ralph, or Rita Moreno are in. Streep, known as "Our Greatest Actress", has astounded audiences for over 30 years with her technique and ability to play diverse characters . Sheryl Lee Ralph, long time actress, has only recently been recognized for her talents with her Emmy for show, Abbott Elementary. The story is the same for Rita Moreno, who at 90, still appeared in Steven Spielberg's version of the classic 1960s film, West Side Story.
But is it enough? One has to wonder if the roles given to these ladies are enough to represent older female actors as a whole.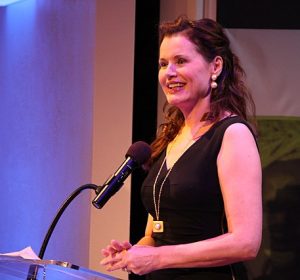 Geena Davis, Dottie Hinson in A League of Their Own, says that what has been done so far hasn't been enough. Davis is an advocate for better representation for women on screen. Her life's work, other than her films has been to shed light on this long ignored issue. She is aware of the lack and misrepresentation of women of all ages and believes that the "underrepresentation of women can be fixed absolutely overnight on screen" In her Oscar acceptance speech, she discusses how deep this issue hits and says that life for fictional female characters is worse than real life, "where you can make it up, you can be anything you want, and we make it worse…". Despite how things look now, her goal is to help build a kinder Hollywood where  
How gracious are we to the aging woman?
You may notice that when we do see older women in motion pictures, they seem to be playing the same types of roles. They maybe a monarch, continuing their rule, or a wise, nurturing grandma with stories to tell, or an angry old woman who simply wants to be left alone, or even a sad retired mother, who's children place her in a nursing home.  You are not just imagining things. Writers make the same types of characters for mature women. Research from the Geena Davis Institute backs it up and says that the roles that women 50 and older play are more likely shown as frail, frugal, creepy, lonely, or a burden to others
While there is nothing inherently wrong with these archetypes, they are not all that mature women can be. There are so many other ways to show aging, that aren't typically written.
The 'New' Older Woman: Are we Making Progress?
There have been films that show older women in a different light. One such example is the consistency of Judi Dench as "M" in the James Bond films, starting with Pierce Brosnan and then Daniel Craig. In her role she is "generally allowed to step outside prescribed gender- and age-roles,". Through Dench's portrayal of M, she was able to be seen as a feminist and a defiance of what was originally thought of women in Bond films. When M so bluntly called Brosnan's Bond a, "a sexist, misogynist dinosaur", audiences listened to this new type of woman being shown beside Brosnan.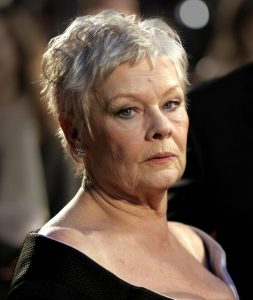 However, much to Dench's dismay, she was killed off in 2021's "Skyfall", drawing an end of an era in Bond films. With the absence of Dame Judi Dench, a fan favorite, and the longest running "M" and character of the film series, it's almost a regression. All of the work built up to show a more inclusive, less masculine Bond series, seems to have come to a close by killing one character. What would lead the Author, Eva Krainitzki says, "From a feminist perspective, M can be read as a powerful female figure who is punished for seeking to occupy the patriarchal space in the Bond film"… "her punishment 'a desperate reassertion of control on the part of the threatened male subject'". Krainitzki did confirm that age was a factor in writing off Dench's "M".   
What does the future hold?
It seems like as soon as we make 1 step forward, we end up moving 20 steps back. As a young Texan and Mexican woman, it can be hard to see when a person who is written to be like me, doesn't or doesn't share the same experiences. We should know that not all Texans have accents or live on ranches, but not everyone does. I imagine it feels the same for mature actresses. Sheryl Lee Ralph is only the 36th black female recipient of an Emmy .
But, not everything is doom-and-gloom. The Geena Davis Institute as well as other organizations are a beacon of hope, showing that there is still a chance for change. In a study conducted by Dr. Martha M. Lauzen found that the percentage of older men who were shown on screen as major characters in 2002 was 73%, while it was 36% in 2018. This is a 37% percent change over 16 years, and it does make quite a difference, comparatively with women. With the recent rise of the "Representation Matters" movement, we remain optimistic, but we know that it isn't enough. What will our statistics show 10 years from now? As talks of inclusion continue, shouldn't  factors like age and race change in the way they are depicted in motion pictures?
Film can be the catalyst for a change.