The name Rockefeller is synonymous with monuments and centers in such cities as New York and Cleveland. It is also the name that is associated with one of the richest families in America and one of the richest men ever to have lived. However, John D. Rockefeller was also one of the most vilified men of his era due to how he came upon his wealth. Whether it was through inauspicious practices or law evasion, Rockefeller became one of the most disliked Robber Barons of his time. His tussles with the media, and specifically with Ida Tarbell, also aided in this negative perception. That perception began to change as time went on, as he became a major philanthropist in the early 1900s. This charitable work in his later years helped improve his public image as time went on and even after his death in 1937.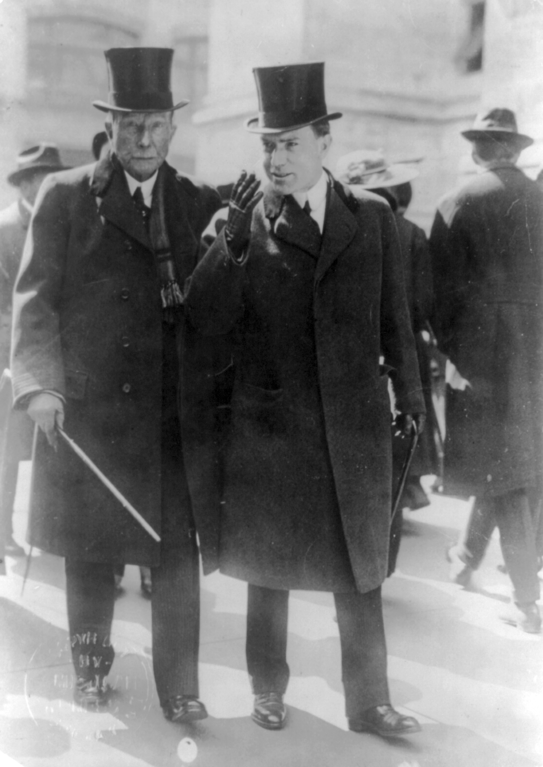 The public's perception of Rockefeller during the mid to late 1800s was that he was a Robber Baron as well as a morally compromised man. Ida Tarbell was one of the leading muckrakers of the Progressive Era, who dedicated herself to uncovering the truth about Rockefeller. She helped in exposing a side of John Rockefeller's identity, which was that of a shrewd businessman who would often seek advantages through unfair means. In addition, she stated that Rockefeller's philanthropy was tainted due to the immoral means he employed in his acquisition of wealth.  Although some of Ida Tarbell's criticisms of Rockefeller came out of spite as well as fact, there was no denying the influence she had in creating the public's perception of Rockefeller. One result of her exposé was the U.S. Supreme Court's decision to use the Sherman Antitrust Act to break up Rockefeller's Standard Oil Company. Thus, one of the richest and most powerful companies in the world was severely crippled.
John Rockefeller's identity had been tainted, and his company had been broken. Rockefeller was still very wealthy, but he did not necessarily know what to do with all his wealth. Thus, he became involved in his community as a philanthropist. Rockefeller devoted a portion of his money to charity, and he established a variety of institutions to help others. Rockefeller helped establish the University of Chicago and placed William Rainey Harper, someone he trusted, to lead the University. Additionally, Rockefeller always made it a point to give whenever he could to the University.
Therefore, there is a contradiction when it comes to Rockefeller. How could such a Robber Baron be so generous when his life's work had been to acquire as much wealth as possible? In addition, Rockefeller was also portrayed as a man who loved his children and taught them the value of money, while going to church regularly. But the John Rockefeller that was described by Ida Tarbell was of a man with a dual personality. In conclusion, many will call Rockefeller a Robber Baron for the underhanded tactics he employed, and who therefore cannot be absolved of these activities. Some will say that his philanthropic works, charity to churches, and personal character more than overshadow his past transgressions. What can be for certain is that the debate over whether John Davison Rockefeller Sr. should be viewed as a friend or fiend will continue for years to come.