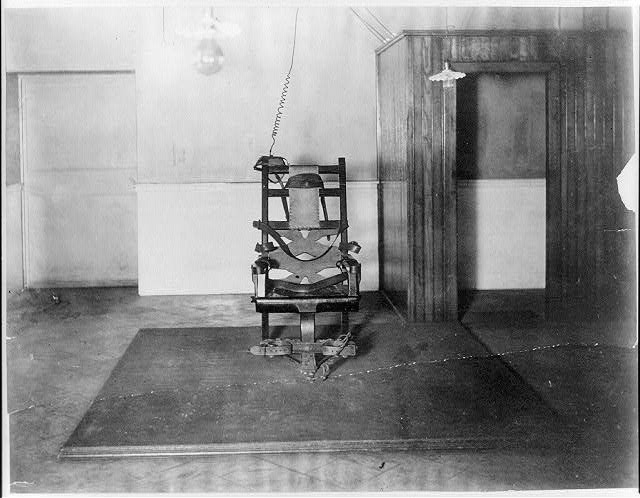 June 16, 1944 was execution day at the Central Correctional Institution in Columbia, and next on the docket to confront the electrical chair was George Stinney, a 14-year-old African American boy from Acolu, South Carolina. George weighed merely 95 pounds and stood at only 5" 1′ at the time he was strapped to an electric chair too big for his physique. Due to George's small physique, extra holes needed to be punched into the chair's leather bindings before the bindings could fit onto George's limbs. This extra step bought George a couple extra minutes of life before he faced the electric chair. What was 14-year-old George Stinney thinking about right before execution? Surely not that he would soon become the youngest person executed in the 20th century.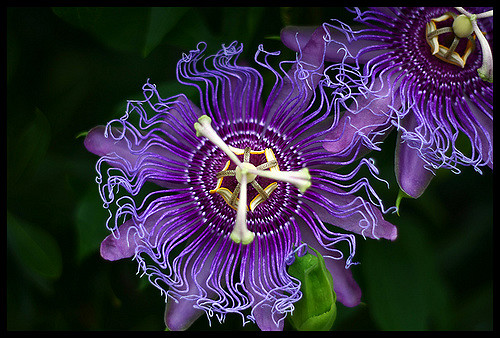 On March 24, 1944, tragedy and injustice came strolling into the small segregated lumber mill town of Alcolu, South Carolina. Betty June Binnicker, 11, and Mary Emma Thames, 7, were walking with their bike when they came across Aime Stinney Ruffner and George Stinney. The girls asked Aime and George whether or not they knew where they could find Maypops. Aime and George responded with a "no" and the girls went on their way. The night of March 24, Betty and Mary were reported missing after both girls failed to return home. The morning after, Betty June Binnicker and Mary Emma Thames were found dead in a ditch with their bikes laying on top of them. Police arrived at the Stinney household and arrested George, a 14-year-old African American boy, for the murders on Betty June Binnicker and Mary Emma Thames. Unfortunately, at the time police arrested George, the 1966 Supreme Court ruling on Miranda v. Arizona, which requires law enforcement officials to advise suspects of their rights, had not been ruled yet. After the police arrested and interrogated George without any access to his parents nor to an attorney, George confessed to the murders of Betty Binnicker and Mary Thame. George Stinney was not the only party impacted as a result of the murders, the Stinney family was persecuted by the rest of the town due the accusation against George. George Stinney Sr. was fired from work and the entire family was forced to permanently leave Acolu and move to Pinewood where the grandmother resided. Aime Stinney Ruffner stated, "We had no choice, the crowd came and they said they were going to get us."
The judge presiding over the case appointed Charles Plowden, 31-year-old local lawyer and aspiring politician, to represent George Stinney during the trial. On April 24, 1944, residents of Alcolu packed the local courthouse hoping justice would be served swiftly. A jury composed of 12 white men would be destined to determine George Stinney's fate. Plowden failed to motion for a change of venue, which is a motion to change the location of a trial to overcome local prejudice. Stinney could have had a less partial jury in a different location. The prosecution's case relied on the testimony of two police officers giving an account of Stinney's confession he made during his interrogation. According to the police, Stinney confessed to having followed Betty Binnicker and Mary Thames after initially making contact with the girls, then unsuccessfully attempted to rape Betty, and then proceeded to beat both Betty and Mary with a railroad spike that had been laying around. The prosecution presented Stinney's birth certificate as the last piece of evidence. The prosecution presented the birth certificate to make the case that Stinney was born on October 21, 1921, making him 14 years of age, which was traditionally the accepted age of criminal responsibility at the time. Plowden failed to cross-examine the prosecution's witnesses, call forth any witness that could have corroborated with Stinney's alibi, question the circumstances under which the police obtained the confession, nor to point out the lack of physical evidence, nor to point out the impracticality of a 14-year-old boy weighing 95 pounds and standing at 5 feet and 1 inch of physically being able to murder two girls, and finally failed to file an appeal. Plowden's only defense comprised of the defendant being too young to be held responsible for the crimes he committed. Stinney's trial, that would determine whether he lived or died, lasted a total of 3 hours. The judge sentenced the jury to deliberation, and 10 minutes later the jury comprised of 12 white men, found 14 year old George Stinney guilty of the murders of Betty June Binnicker and Mary Emma Thames. The judge sentenced George Stinney to death by electrocution. On June 16, 1944, the 2,400 volts of electricity passing through George Stinney rendered his body lifeless.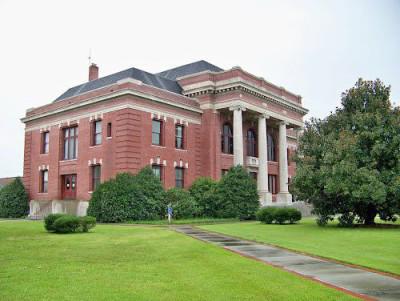 70 years after the execution of George Stinney, Stinney's three remaining siblings are seeking justice of their own with the help of a group of lawyers and civil rights advocates determined to exonerate Stinney. Stinney's prosecution combined unconstitutional errors with serious misconduct. The team of attorneys argued in the Sumter County Courthouse that Stinney's verdict was solely based on a coerced confession, therefore, the verdict should be thrown out. Due to new testimony, Stinney's family, along with the team of attorneys, are hoping Judge Carmen T. Mullen, of the Fourteenth Circuit Court in South Carolina, rules in their favor. Despite most of the evidence, including Stinney's confession and the transcript of the trial disappeared, Mullen heard new testimony from Stinney's brothers and sisters, a witness from the search party, a child forensic psychiatrist, and a statement from Wilford Hunter, Stinney's former cellmate. Frankie Bailey Dyches, the niece of one of the victims, stated, "He (George Stinney) was tried, found guilty by the laws of 1944, which are completely different now—it can't be compared— and I think that it needs to be left as is." Circuit Judge Carmen Mullen makes an important distinction in the Stinney case by stating that her task is not deciding whether Stinney is guilty or innocent, but rather to decide whether or not Stinney received a fair trial. On December 10, 2014, Circuit Judge Carmen Mullen vacated George Stinney's conviction. Mullen ruled that Stinney's confession was likely coerced and therefore inadmissible, "due to the power differential between his position as a 14-year-old black male apprehended and questioned by white, uniformed law enforcement in a small, segregated mill town in South Carolina."
George Stinney was tried, convicted of murdering two young White girls, and sentenced to death by electrocution, all in a single afternoon. The story of George Stinney showcases the irreversible actions that occur in a flawed criminal justice system that implements the death penalty primarily against minorities. The court system failed to provide George Stinney with a fair and impartial trial in 1944. As a result, George Stinney paid the ultimate price, death. 70 years after the death of Stinney, the Fourteenth Circuit Court in South Carolina ruled justly by vacating Stinney's conviction. That moment on June 16, 1944 when 2,400 volts of electricity passed through Stinney's body, it rendered him lifeless. The death of George Stinney sealed his fate in history as the youngest person executed in the 20th century. The finality of the death penalty by definition continues to risk the loss of innocents' lives.
Warning: the video linked below is a very realistic, violent, and disturbing set of images of what the suffering and execution must have felt to young George Stinney Jr.