She was the only woman of the graduating class of 1866 at the Ohio College of Dental Surgery. She had been through a long, challenging journey to earn a dental degree, all because she was a woman. Lucy Hobbs had been waiting for this moment, this validation that women are just as capable as men of being educated in the field of dentistry. Her rejections and the sexism she faced were all worth it for her shot to become a dentist.
Lucy Hobbs Taylor was born on March 14, 1833 in Ellenbury, Clinton County, New York. Beginning at age sixteen, she taught school in Brooklyn, Michigan. After teaching for ten years, she decided to pursue medicine as a career. Taylor moved to Cincinnati, Ohio and applied to the Eclectic College of Medicine, but she was denied admission. Nevertheless, she searched for a tutor to instruct her in medicine and found Dr. Charles A. Cleveland, a professor from the college, who was willing to take her in. During his instruction, Cleveland suggested to Lucy that she should try dentistry. His reasoning behind it was that a dentist can stay in the office and set up their practice there, as well as not having to attend a professional school; she could just learn under an apprenticeship. After some thought, she decided to pursue dentistry and thus began her fight for acceptance.
Taylor ventured to practically every office in Cincinnati to seek out her teacher, and found Dr. Johnathan Taft, who would accept her temporarily in his office until she found an instructor that would accept her as his student. She was educated in operative dentistry for the short time she was there, and after three months, she at last secured a dentist that would take her as his apprentice. Dr. Samuel Wardle, a graduate of Ohio College of Dental Surgery, took Taylor in. She was one step closer in her journey to become a dentist. Under his instruction, she practiced dental techniques, worked in the office, and studied the biological sciences. Through her work and studies, she was becoming a well-educated apprentice, refining her dental skills. Yet, in addition to her apprenticeship, she longed for a dental degree that would give her the official title Doctor of Dental Surgery. In March 1861, Taylor applied to the Ohio College of Dental Surgery, but she was rejected due to her gender again. This failure wouldn't stop Lucy from giving up her dream. She would not rest until the dental school would admit women.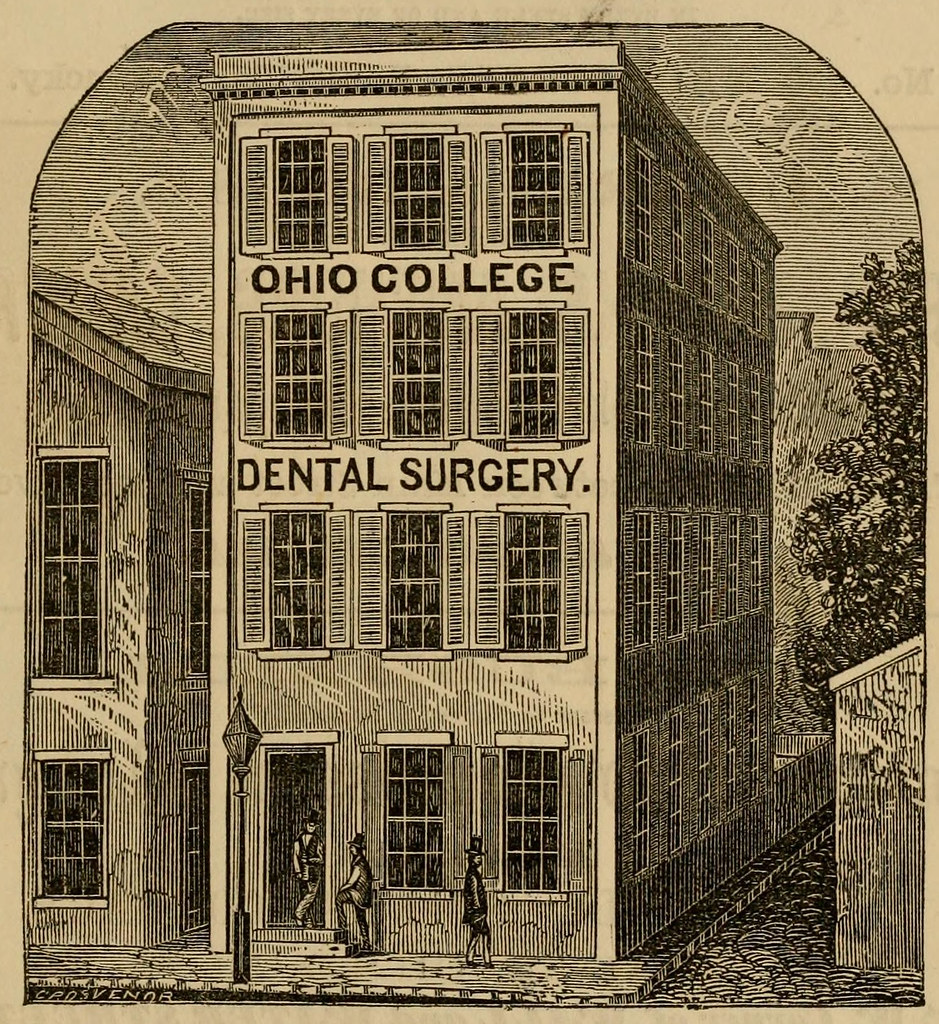 At the urging of Dr. Wardle, Taylor was unwavering in her pursuit to become a dentist by opening up her own practice in Cincinnati at age twenty-eight on March 16, 1861. She faced harsh competition with established dentists nearby, barely managing to keep business going. Her time in Cincinnati was to be cut short, for the Civil War broke out and business wasn't promising in the area anymore. Taylor ventured elsewhere, to Bellevue, Iowa, where people were more willing to see a woman dentist, and the results were beginning to be profitable for her. After a year, she sought for somewhere even better, and she moved to McGregor, Iowa, where she gained her reputation as the "woman who pulled teeth." Lucy was so successful in her practice that not only did she earn $3000 in her first year, but her prominence developed tremendously until all of Iowa knew of her. She was reputable enough to be invited by Dr. Ingersoll, the president of the Iowa State Dental Society, to one of their sessions at Dubuque in July 1865.
At first hearing of this invitation, Taylor was skeptical. She was to attend a meeting with the most prestigious dentists in Iowa, and they personally requested her presence. Nevertheless, she was on her way to Dubuque, and as she was introduced to Dr. Ingersoll, her worries were dismissed away. Lucy felt that he supported her cause for women to be included in the dental field. She sat in on the discussion of dental advancements and felt accepted for the first time in those many years she had been pursuing dentistry. She was closer to her dream than ever before, and that was validated by her initiation into the Iowa State Dental Society. Taylor was grateful towards the society for receiving her and she promised that her efforts were not in vain, and that she would continue to attain distinction in the profession. Her membership made her the first woman in a dental society. Her involvement also allowed her to be summoned to the American Dentists' convention in Chicago.
Dr. Johnathan Taft, professor at the Ohio College of Dental Surgery, was present at the Iowa State Dental Society's meeting, and he supported Lucy's admission into the dental college. The American Dental Association was to have a meeting, and Taft used his influence to have Lucy attend. Taylor set off to the sitting in Chicago in July 1865. She was delighted to be there, and she was pleasantly surprised by Dr. Watt's words to her. He had confidence in the faculty's decision to admit her into the school. Watt sensed she was different from the woman who had originally applied who was overly tenacious to breakout in a man's line of work. While she stood in front of the American Dental Association, she exhibited an accomplished woman who held membership to a dental society that would defend her and had experience running her own practice. A great number of the Ohio College of Dental Surgery faculty were present at the session, and after seeing that the Iowa State Dental Society was an advocate of her, they voted in favor of her acceptance into their school. Her efforts to have a woman enter dental school were finally successful. Taylor could rest now that she had achieved her dream and would eventually be recognized with a dental degree.
Lucy only needed one year to complete her requirements for graduation, and she finally enjoyed professional dental education. Her professors praised her academic achievements as well as her great discipline throughout her work. She studied dental sciences, observed clinical work, and eventually practiced in the clinic herself. When the final examination rolled around, she was top of her class. On February 21, 1866, Taylor graduated along with eighteen men and earned the Degree of Doctor of Dental Surgery. This was a historic moment. She was the first woman in the world to receive a dental degree. Her diploma made it possible for women to be accepted equally as men in the profession. Lucy ventured to Chicago and opened her practice there. She worked on a study as a means to improve the future of dentistry and she lectured at the Iowa State Dental Society on "The Use of the Mallet," When she returned to Chicago, she found something that was not just dentistry.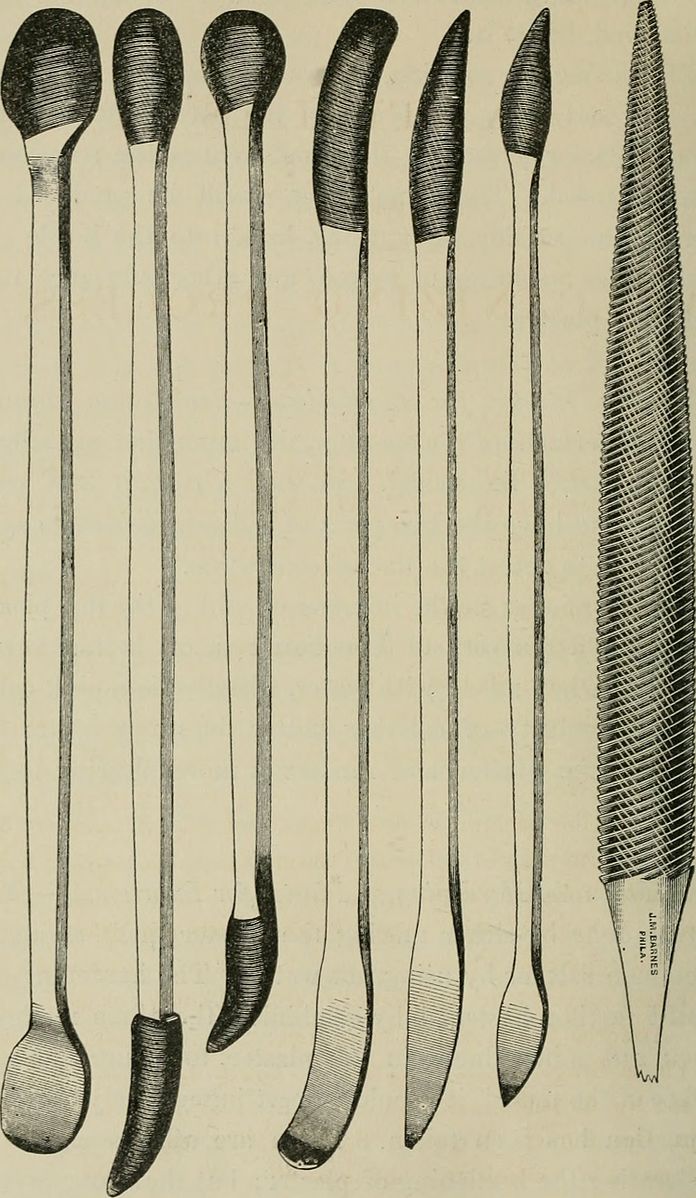 In Chicago, Dr. Lucy Hobbs met her husband, James Myrtle Taylor, a painter, and married him on April 24, 1867. She now was known as Dr. Lucy Hobbs Taylor. As she was once taught dentistry under an apprenticeship, now she was the teacher as she proceeded to teach her husband dentistry. The couple moved to Lawrence, Kansas, where they practiced for the remainder of their lives. The Taylors' office blossomed into one of the most profitable ones in Kansas. Her advancements caused in turn more women to enter the field. A few women attended other dental schools in the United States, and the American Dental Association proposed a motion that all dental colleges should admit any person regardless of gender; the only requirements should be capability. As the years passed, women dentists grew larger in numbers. During this era, people were beginning to pay attention to how their teeth looked. Individuals were willing to pay for cleaner and more appealing teeth. Many patients had a general consensus that women dentists were overall more comforting, which calmed their fears of their dental visits.
Taylor contributed to the community more than just pulling teeth. She was involved in the Woman's Relief Corps and became president of the Women's Republican Club of Lawrence. Lucy also donated to the poor, as she became a wealthy doctor. While she and her husband were not practicing, they spent time with friends and family and took vacations in conjunction with her husband's health declining. James Taylor passed away in December of 1886. Now a widow, Lucy kept her office open, allowing merely patients that would keep her occupied. More developments for women in the dental field were taking shape.
The Women's Dental Association of the United States was established and more females were being accepted to dental colleges across the country. As the years went by, Taylor retired to the comfort of her home and later died on October 3, 1910 from a cerebral hemorrhage in Lawrence, Kansas at age 77. Her legacy lives on today in the Lucy Hobbs Taylor Award named after her, and presented to successful women dentists by the American Association of Women Dentists. Dr. Taylor is remembered as the first woman dentist that paved the way for females to enter the dental profession through attaining a dental education.