Ku Klux Klan is a name that perhaps everyone has heard at least once in their lifetime.  Most associate this group with a terrible history of African American oppression and hatred through the use of grotesque methods of torture and killing.  Some may wonder how and why such a horrible organization was formed.  The name Nathan Bedford Forrest may not be one that is heard very often, but it is to this man who helped to get the Klan up and running in its early years.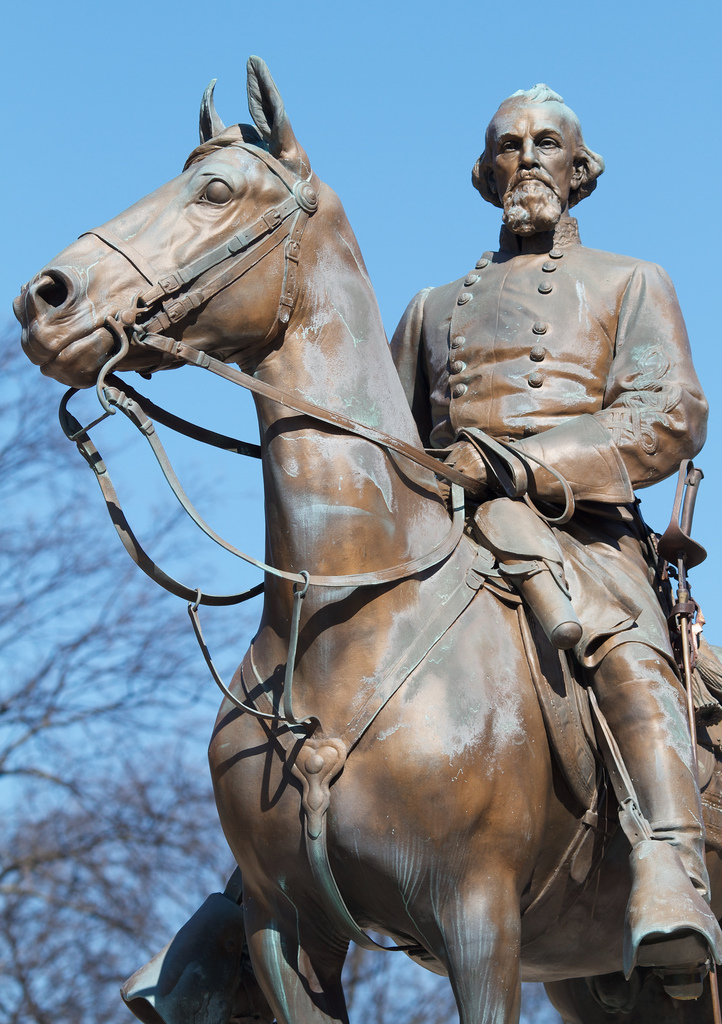 Nathan Bedford Forrest served as a General for the Confederate army during the Civil War and was said to have been one of the strongest leaders of the Confederate army.  Forrest was the oldest of nine children and was thrust into the role of caretaker after his father passed away when Forrest was just sixteen years old.   A tragedy such as this could take its toll on a young person, but instead of falling down, Forrest quickly began making a name for himself.  He began by working with his uncle to trade horses and then later moved on to the business of buying and selling slaves and real estate.  Forrest became very successful in his businesses and in turn became a very wealthy man.
When his home state of Tennessee made the decision to secede from the Union, Nathan Bedford Forrest wasted no time in volunteering as a private soldier.  He was well known in the area and moved up the ranks to earn his title of General rather quickly.  Forrest was said to have been a fearless man who had no problems taking action quickly and forcefully.  He thought of his men as his own flesh and blood and was quick to straighten them out if necessary.
The Ku Klux Klan was formed shortly after the Civil War ended and the group, like most groups in the South at the time, were attempting to oppress African Americans by any means necessary.  A group such as this would need a leader who was not afraid to take charge and execute direction.  It would appear the position of Grand Wizard for the Ku Klux Klan was a perfect fit for Forrest.  Not only did Forrest have leadership and fighting experience but he was a former slave owner who had, very early on, made it his business to buy and sell slaves and had become very wealthy in the process.  The Klan was still in its infancy when Forrest took position as the first Grand Wizard in 1867.  However, this title would be short lived for Forrest as he decided to separate himself from the Klan in their early years after realizing the Klan was growing at a rapid rate and his authority would very soon no longer reign supreme.
The Ku Klux Klan would spend many years using different tactics to intimidate and oppress African Americans in the United States.  It was not until Congress passed and began to carry out the Enforcement Acts that many of the activities carried out by the Klan finally began to decline.  The Acts were put in place to help protect the rights of African Americans and hold all parties responsible who were caught attempting oppression.  Although Nathan Bedford Forrest only spent a short period of time with the Ku Klux Klan, it is possible that his popularity in the area allowed the organization to rise quickly and spread throughout the South.