It was March 10, 1987, and Larry Kramer was preparing himself to give the speech that would move people to action, the speech that would be heard across America, the speech that would found a grassroots political action group. Larry had had enough of the deaths, he had had enough of the NIH and FDA, and he had had enough of the false hope. Larry Kramer now became known as one of the legendary kings of the LGBTQ+ community for his combative fight for the gay community. This speech became known as the speech that made the public move towards a better future, to open the eyes of those who chose to look away while people were dying.
Larry Kramer was born in Connecticut on June 25, 1935, into a Jewish family. He attended Yale University in 1953 and graduated class of 1957. Kramer made his career in the world of film making. For more than a decade he wrote and produced films that won Academy Award nominations, one of which was for his screenplay of the film version of D.H. Lawrence's Women in Love. Kramer had a very successful career in the movie industry and was a very good writer. But in June of 1981, the first cases of AIDS were reported in the United States. This disease spread in certain populations, like among gay and bisexual men, and among racial and ethnic minorities. Larry Kramer stated," I started making a list of how many people I knew and it was hundreds. People don't comprehend that. People really were dying like flies." In the same year, Kramer hosted a meeting in his apartment that would later become the Gay Men's Health Crisis. Although, Kramer was nothing close to a pacifist. He was kicked out of the Gay Men's Health Crisis in 1983 because of his confrontational style. Larry Kramer never kept silent. He always called out health workers and peers for their ignorance towards the disease and for there not being enough information on safe sex. Larry Kramer gave a speech on March 10, 1987, at the Lesbian and Gay community services center in New York City. "1987 We have little to be proud of this Gay Pride week." He then called out the NIH for having money they never spent for research that could help cure AIDS or just give the correct medications to stall death a bit longer until it could be controlled. He also called them out for the horrible facilities they had for AIDS patients, which looked more like a prison where the patients lay there getting worse and worse waiting for their death. Six years and no change.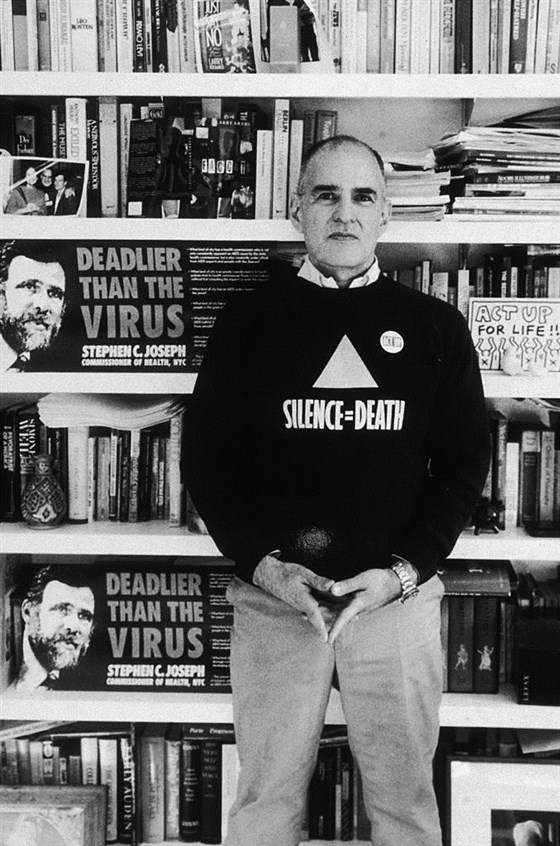 He also made sure to call out his own gay and lesbian community for not having the urge to make a change. They saw what was going on in their own community, but were just ignoring it. They watched their friends die and still pretended that the government was going to help them. Kramer saw that there was no sense of urgency among them when people were dying every day. AIDS was a plague. Americans, a son, a brother, a sister, a friend were dying every day and the government was not working fast enough to save them. The speech demanded that the public and the gay community go talk to school boards to get them to teach sex education in school. His speech was the fire that the nation needed. What Kramer truly wanted was to bring awareness of the disease and to lower the prices of the drug AZT so that it could be available to the victims dying of the AIDS disease. Kramer truly wanted change, so he asked interested parties to join him to form a political activist group. Thus ACT UP! was born. With this organization, Kramer got his voice heard and made sure others' voices were heard as well. His tactics were to go directly to the government and have no shame while doing it. Kramer once dumped the ashes of a young friend onto the South Lawn of the White House. He made this move very symbolic, as he was claiming that it was the governments' fault for his friend's death, for not having the proper medications available nor the proper care. He also helped wrap Senator Jesse Helms' home in a condom to promote safe sex, and to promote the need for schools to be teaching young teens about the importance of safe sex. Another great tactic was the constant nagging and shaming of the NIH and FDA as he already had in his speech he kept the momentum going until a true change started to happen.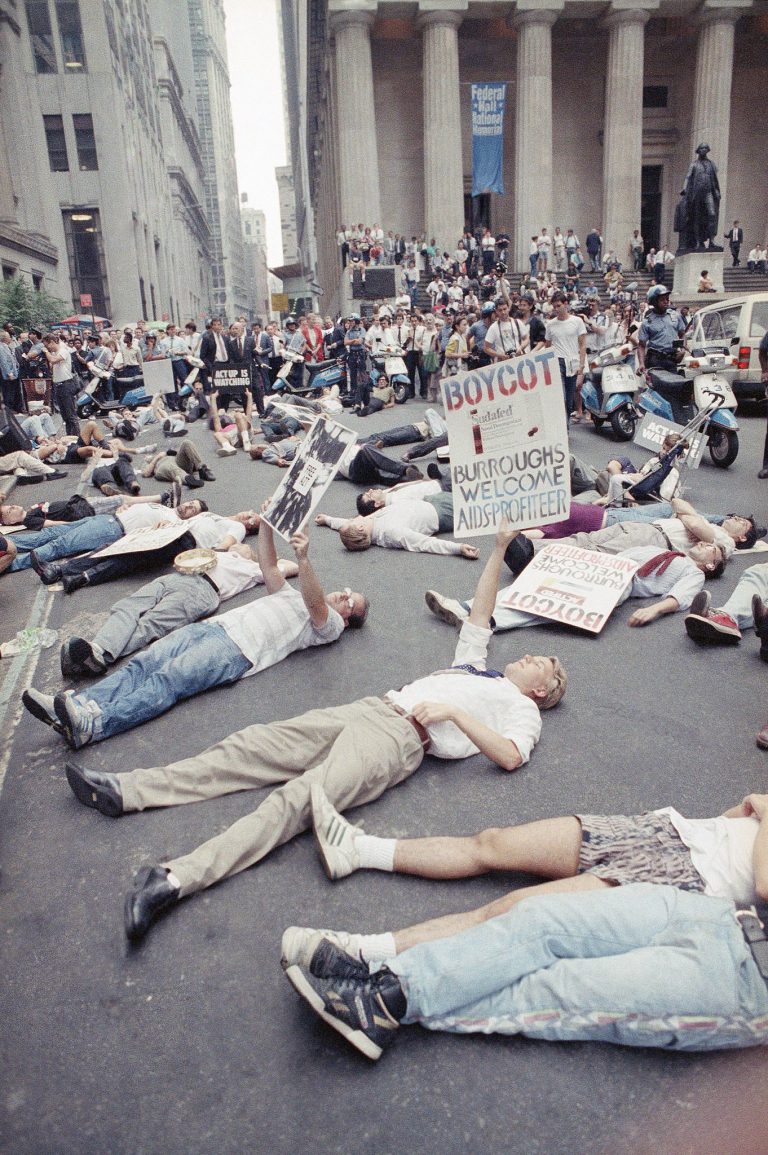 Larry Kramer has been an influential voice, not only for the LGBTQ+ community but also for the fight against the AIDS epidemic that swept the nation in the 1980s and 1990s. Because of Kramer and that one speech in New York City on March 10, 1987, Kramer helped turn the tide of the epidemic. He not only blamed the government and powerful organizations like the FDA and NIH, but he also made sure to let his own community know that if you pretended as if the disease didn't exist because you didn't have it, you were doing as much damage as the ones who would rather see you die than live. Because of his actions and words and organization, AIDS research began to be a top priority for scientists to find cures or to find better medications. He helped "putting medical treatment in the hands of patients, changing medicine in this country, and getting drugs to more people faster." ACT UP used any action that could generate a public view for its cause. This made the organization gain a lot of news coverage, which brought a new age of AIDS awareness. He led the way to protest in a militant style. He gave inspiration to the gay liberation movement and other small groups that were raised that used similar actions to achieve success. Larry Kramer is still and forever will be a gay legend in the LGBTQ+ community that will forever be admired and cherished for his amazing work and courage.