Lyceums combined education and oratory, two passions of the mid-nineteenth century, in the 1830's to create a movement that was both popular and educational. The name lyceum comes from the ancient building in Greece where Aristotle taught. However, in the United States, lyceum did not describe a building, but a revolutionary phenomenon. Josiah Holbrook, the father of the lyceum movement, created this ideology to bring knowledge to adults.
Holbrook himself gave a series of lectures to an audience of farmers and mechanics in Millbury, Massachusetts, in 1826. He taught instructions in science, politics, art, and literature. From this small project, the lyceum movement quickly spread throughout Massachusetts, New England, and other parts of America.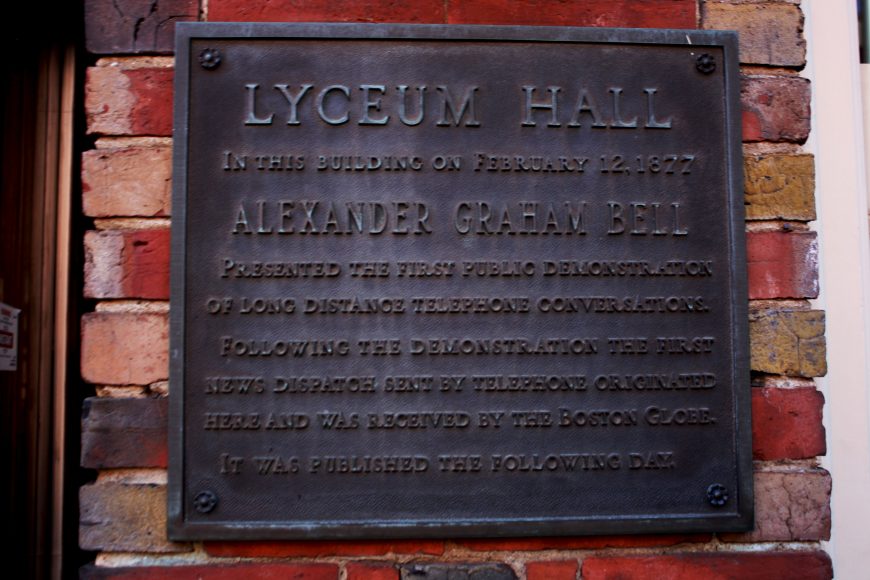 Lyceum organizers used public libraries, vacant schools, and other such spaces for classroom locations. They recruited leading scholars, politicians, and orators of their time to provide entertainment and instructions to adult audiences. Topics such as politics, science, art, literature, history, and philosophy were immensely popular.
The lyceum in Massachusetts sponsored diverse lectures in 1838 that included "Causes of the American Revolution," "The Sun," "The Legal Rights of Women," and "The Satanic School of Literature and Reform." The lyceum offered hundred of speeches and featured interesting lecturers such as geologist Benjamin Silliman from Lowell Institute in Boston, naturalist Louis Agassiz, Russian traveler Geroger Kennan, and writer-physician Oliver Wendell Holmes. In 1837 and 1838, approximately thirteen-thousand people attended the Lowell Lectures in Massachusetts.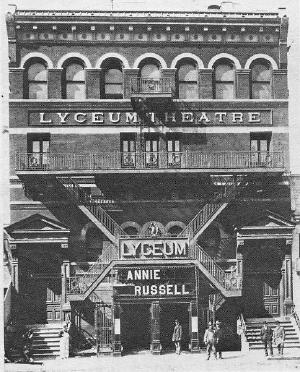 The lyceums opened their lectures to everyone. There were only two rules set in place for attending the lectures; first, attire was to be appropriate, and second, no one was allowed to leave the hall during a lecture. While lyceums served as entertainment for adult audiences, their main purpose was to educate.
As the United States became increasingly preoccupied with diverse ideas and battles over slavery, the lyceums served as forums for discussion of public controversies. For instance, in Springfield, Illinois, in 1838, Abraham Lincoln gave a series of speeches to denounce the lynching of slaves in Mississippi and an attack on a free black man in St. Louis. He lectured in lyceums on how the reverence for the laws should be the political religion of the nation.
In the years following, prominent abolitionists such as William Lloyd Garrison, Wendell Philips, Frederick Douglass and others became the most popular orators at lyceums. Douglass traveled widely to speak at lyceums. He was featured in lyceums in Central Ohio, the Islands of Nantucket, Massachusetts, and in England. Douglass became one of the most widely admired public figures of his time through his mesmerizing speeches at the lyceums.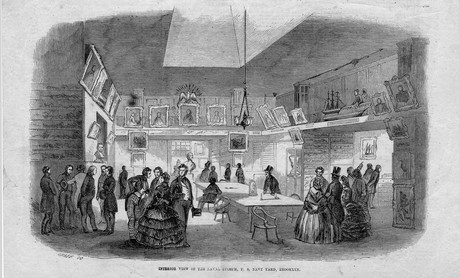 Lyceums were places for men and women to educate and improve themselves by listening to knowledgeable speakers who covered topics in their field. The lectures both reflected and helped strengthen the growing interest in education in the 1800s in America. Lyceums definitely helped the expansion and improvement of the public school system in America. Moreover, they marked the beginning of many decades of efforts to extend the benefits of education to adults. They formed the lecture system of education, which is the staple of university education even today. At the heart, lyceums helped to spread explosive ideas about slavery, freedom, and union.