In the fifth century BCE, communication between the rulers of the Persian Empire and the regions they governed was very important. People needed to know the laws of their king and how to live under those laws. Merchants and farmers needed to know how much they were getting taxed on their goods. These farmers needed to come up with a price so they could afford to live and pay the empire's demands. Darius I, who was the third Persian emperor of the Achaemenid dynasty, came up with the idea of a road that would link the vast territory of the Persian realm. This road was called the Persian Royal Road.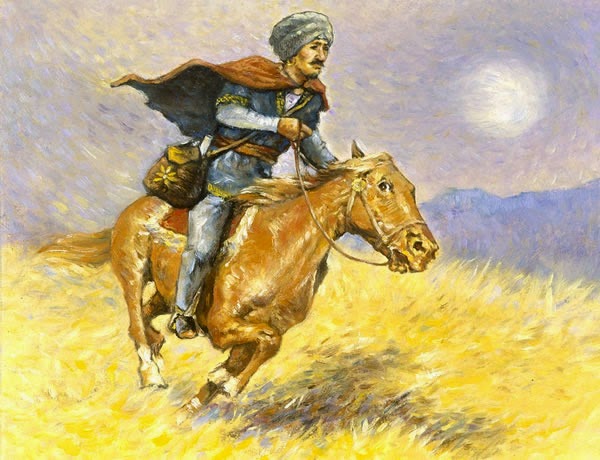 The road was built from Susa all the way to Sardis, which stretched 1677 miles. The trip from Susa to Sardis would take about two months to complete by foot, but with a healthy and fast horse, a traveler could go from one end to the other in seven to nine days. To go from the capital of Susa directly to Sardis one would travel over the Tigris River, Euphrates River, and the Halys River. During the journey, travelers would pass by the cities of Karim, Jarmy, Nineveh, and some passed through Assyria if they wanted, which would not greatly detour travelers from the original route. The road would also branch off or lead to Syria and Armenia if travelers needed to go that way.
The Royal Road was developed with the purpose of allowing travelers to travel swiftly from one city to another, and for information to be passed through all the cities of Persia. Along the road, checkpoints were set up to ensure safety and for travelers to have rest stops where they could rent fresh horses, or acquire supplies they might need. These stops were set up along every river crossing and at every entrance to each city. The stops were also built because of long stretches of desert or barren land. In order to ensure safety, the Persian guards would have certain areas on the road to patrol, guaranteeing that every traveler passed through the checkpoints safely and were not causing problems in the cities. To compare this to modern day, this would be like highway patrol and border patrol when entering and leaving a country. Since the main reason for Darius to install this Royal Road was for faster communication, he set postmen or, as the people of that time called them, pirradazis, at the checkpoints. These men were given the fast horses to deliver messages all along the road. Some even traveled to surrounding kingdoms to deliver messages. Many of these pirradazis were set up at each checkpoint so the communication could travel faster; and for those living in the cities, they could also send messages to and from their city through these men. These couriers would travel in any weather and at any time of day.
From the development of the Persian Royal Road, many inventions, groups, corporations, and jobs were established that otherwise may not have been created or thought of. From this road, a postal service was created that was later used by many empires as a type of communication throughout their own empire. Although Darius created this road to help his empire thrive and expand, this road would be more appreciated and admired than he could ever think of.