"Get up, Immaculée–for heaven's sake, get up. The president is dead!" Immaculee Ilibagiza quickly got out of bed and fumbled to put her clothes on as her brother shouted at her. She went into the front yard where her two brothers and her parents sat huddled around the radio listening to the spokesman stating that the Tutsi rebel army had succeeded in killing the Hutu president in order to gain government control. The Hutu-owned radio station spokesman encouraged all Hutu listening to unite and kill all Tutsi. This marked the beginning of the Rwandan Genocide in April 1994.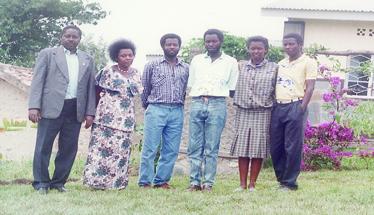 T
he life of Immaculée Ilibagiza started off very simple, but the hardships she endured at the hands of others makes her odyssey extremely powerful to all who hear her story. She was the only girl in a family of four children. From a young age, Immaculée was taught very important family values by her parents and siblings. Her parents never educated her nor her siblings about the different ethnic tribes that existed in Rwanda, because her parents believed that everyone, regardless of economic status, ethnicity, or circumstance, are deserving of respect, love, and most importantly, compassion. Both her parents were beloved members of their community due to all the hard work they did to help improve the lives of their fellow friends, regardless of their backgrounds. When Immaculée acted improperly, her loving brother Damascene was always there to help her navigate her reckless behavior. He was her light and without him, she could not fathom what life could be. He would scold her whenever appropriate and would educate her on how to be a good friend to everyone she came across.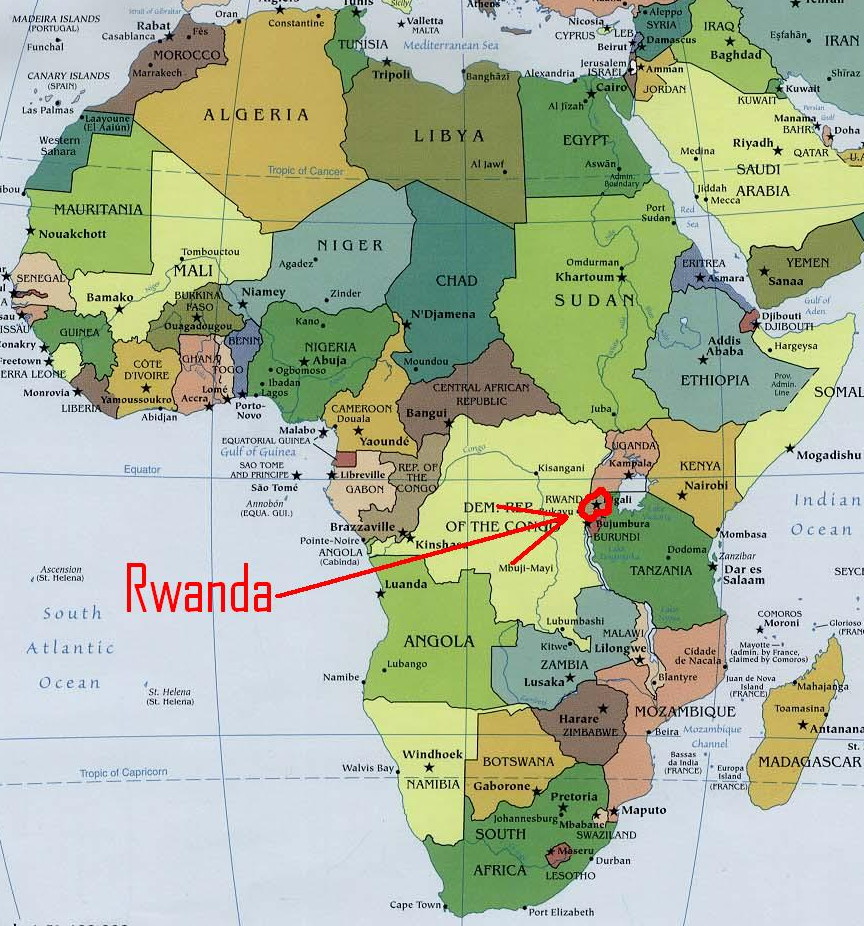 Immaculée Ilibagiza was born in 1972 in the small African country of Rwanda. Prior to Rwanda's independence in July 1962, it had been colonized by Germany until the end of World War I when it was given to Belgium. Belgian colonizers politicized ethnicity further. Hutu, meaning farmer, represented 85% of the population, and Tutsi, meaning herders or shepherds, made up a minority of less than 15% of the population. Belgians constructed and labelled the Tutsi an ethnic group during the 1930 census, based upon the number of cattle they owned. During colonization, the Belgians favored the Tutsi minority because of the myth of their soft appearances and lighter complexions, linking their roots to Europeans, while in fact it often was just the result of their occupation that afforded their spending time under the shade of trees rather than, as the farmers, spending their days in the sunny fields. Belgian administrators gave Tutsi important government positions, while making  Hutu bear the brunt of taxes levied. Hutu were typically described as short, and had darker appearances, often resulting from their work in the sun and lack of a protein-rich diet. After the death of the Rwandan president, the tension that had been building up for many years broke as Hutu started to ethnically cleanse Rwanda. Military personnel and government-trained youth militias were given lists of names and addresses in Kigali to kill thousands within the first few days that followed. The radio station "Les Milles Collines" built anxiety and fear in the hearts of Rwandans using the reports of the 1988 massacres of over 200,000 Hutu at the hands of Tutsi military in power in Burundi. Added to the killing of their President, the horror of the fate they were told awaited them led neighbors, friends, families, and peers to feel compelled to kill in order to survive.
On April 6, 1994, after working on the implementation of the terms of peace and transition to democracy as laid out in the 1993 Arusha Accords, the plane carrying the leaders, Rwandan Hutu General Habyarimana and the Burundian Tutsi President Ntaryamira, was shot out of the sky as it approached Kigali. This became the catalyst to the genocidal wave of massacres that extremist Hutu in the Rwandan government had prepared for. They trained youth militias in the capital city and around the country to eliminate all Tutsi rather than share power with them. They also targeted all Hutu moderates who wanted to pursue peace.
Many Tutsi families began showing up at the Ilibagiza home asking her parents for advice on what to do next. Up until that point her father had been in denial that many Tutsi were being killed. Despite the death toll rising, her father remained hopeful that the violence would not reach them and the government would stop the atrocities. However, everything changed for Ilibagiza when her father told her to run to pastor Murinizi, who was a Hutu, and ask him to hide her. This occurred after she saw her father stand up on a platform to give a speech to a thousand Tusti families, telling them that they will not kill any Hutu even as they were coming after them. Her father promised that with other capable Tutsi, they would chase the Hutu killers out of their village. If as Tutsi, they were to die, they would not do so with their hearts filled with hatred, as was the case with the Hutu. "As I said, if these killers are driven only by hatred, we will force them away… Let us use the time we have to repent. Let us pray for God to forgive our sins. If we are to die, let us die with our hearts clean." Shortly after she arrived, Vianney (her younger brother) and Damascene also came to the pastor's home. Damascene informed her sister that their home had been burnt to the ground by Hutu. Damascene instructed her sister and younger brother to stay at the pastor's house until the conditions outside got better, and he would go to his close Hutu friend's house and ask to be hidden. Damascene and his sister both knew this would be the last time they would ever see each other again in this life time. They stood at the doorsteps of the house and stared lovingly at each other trying to memorize one another in any way they could; then they parted. The pastor provided both children with a place to stay, but later that day the Pastor told Ilibagiza that he could not hide her younger brother and that she must tell him to leave his house. If caught hiding women, there could be some sympathy for the Pastor's actions, but if he were caught also hiding men by the army or Hutu involved in the killings, neither would not show any sympathy towards him. That night Ilibagiza gathered all her courage and told her baby brother "Wake up…it's morning. The pastor says… we can't all stay… the men…you have to go…don't worry… you'll meet Daddy… he'll tell you what to do."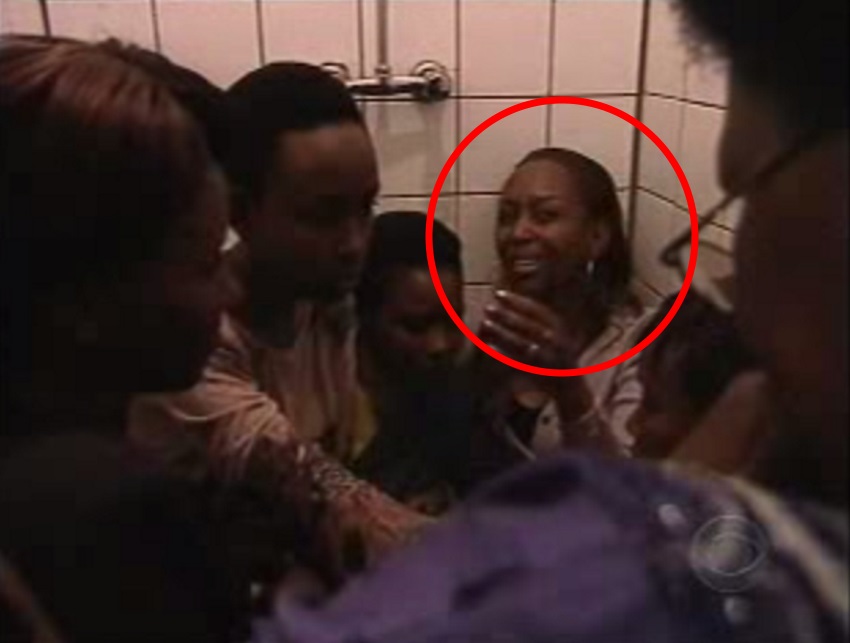 The pastor brought more women into the small room and they were told that they would be hiding alongside each other in his private bathroom, which was quite small for that many people to share. During her first day in the bathroom, Ilibagiza tried to understand why people would just turn so violent towards each other. Her heart was first filled with hatred for everyone who was involved in the killing. "I'd never done anything violent to anyone before, but at that moment I wish I had a gun so that I could kill every Hutu I saw… I needed a machine gun, grenades, a flamethrower. I wanted to kill everyone, even Tutsi…If I'd had an atomic bomb, I would have dropped it on Rwanda and killed everyone." Her heart was consumed by grief from the loss of Damascene, Vianney, her courageous parents, and her cherished friends. After finding out about the deaths of her loved ones, she found out about the death of her father: "They killed your father in Kibuye town…They shot him on the steps of the government office and left his body in the street." Then she found out that her mother had been hiding in her grandmother's neighbor's yard. While in hiding she heard screams of a man being killed near her location. Thinking it was Damascene, her son, she ran to the killers shouting, "Don't kill my child! Don't kill Damascene;" she found out too late that it was not her son. "They dragged your poor mother to the side of the road and chopped her to death." Vianney made it to Kibuye stadium where many other Tutsi were hiding; however, she came to find out that "Vianney was killed at the Kibuye stadium… First, the killers shot them with machine guns, and they threw grenades at them. I don't think anyone survived." Damascene was the last of her family members to be killed. In his final minutes of being alive, he said "Go ahead… Today is my day to go to God… I can feel Him all around us… I pity you for your killing people…Murder is no game… But I am praying for you… I pray that you see the evil you are doing and ask God's forgiveness before it's too late." Even in his final moments Damascene showed kindness, love, dignity, and most of all mercy to those who were the least deserving. She found out about her loved ones deaths while in a French Camp for the Tutsi who had also survived the atrocities of the Rwandan genocide.
While she was in the bathroom, she felt broken, lost, and weak. She gave herself to God and asked him to protect her and to give her heart peace. As the days went by, she began praying and meditating to God, asking that she may find a way to forgive those who had been doing the killing. While in the bathroom she experienced God's presence talking to her and leading her to the path of forgiveness. Ilibagiza experienced God telling her that the people who were doing the killings were His children too; they killed senselessly because they were lost and in dire need of His love. After experiencing this, she started to look at the killer who often came to the pastor's house, turning the house upside down looking for her, as lost. She understood that the killers were just hollow vessels who were being used to commit atrocities throughout Rwanda. The killers were lost and had been driven so far from God's word and love, but they were still His children and she deeply understood this. After losing all but one member of her family, who was at a University outside of Rwanda, she was comforted by God, and she knew that she had a family in God. He was a Father who lived beyond this world, who loved her with an immeasurable force. His love for her was beyond any rhyme scheme or poetry ever read by man. Feeling God's loved to such an intense degree, she felt sorry for all those who had committed the atrocious killings.
T
he 1994 Rwandan Genocide ended after approximately 100 days, when the Tutsi Front Patriotique Rwandais (FPR or RPF) army gained control of the Rwandan government and country. Ilibagiza soon met the man who was responsible for killing her mother, and when she saw him, she immediately told him "I forgive you." She had no place for hatred in her heart; only love. She saw how the Hutu hatred towards Tutsi destroyed Hutu, leaving them a hollowed vessel for demonic seeds to take root. Ilibagiza chose to forgive, because she understood that the killers carried out their violent ways because they had been corrupted. Hutu had been driven far from God's words and love and were consumed by the seeds of hatred and it made him participate in the killings.
After losing so much and suffering so deeply from the harm inflicted by others during the 1994 Rwandan Genocide, Ilibagiza chose to love those who had caused her pain and anguish. She has since used her experience to stand at podiums and tell all those who would listen about her life and the pain she endured. As a speaker, she tells others about how she chose to love instead of hate. She tells her listeners about the power of forgiveness and how it is a two-way street. Forgiving entails giving and receiving at the same time. When you forgive, you allow your heart to be at ease and you release your pain to God. You let go of the hurt and anguish that allows love to manifest and grow into something beautiful and beyond yourself. Her parents' kind-hearted ways inspired her to follow in their footsteps of choosing love over hate. She has continued to live this way. Everyday that one forgives perpetrators, one can both grieve and overcome the worst kind of pain.