Rejection is not something people deal with easily. When people are turned down because the other wants to preserve her own freedom, it is hard not to feel a small bit of resentment for the person who made them feel rejected. But, as individuals get older, most learn to deal with rejection in a mature manner, because people who are self-aware understand they are not the only ones who matter in the world. Unfortunately not in cases of domestic abuse, the partner who feels rejection takes this as a sign of their significant other attempting to break free, which causes the abuser to reassert power by any means necessary. This happens all too frequently, particularly in relationships where the individual lives in a society that has always made people feel entitled to act as they please without facing the consequences.
This is what brings us to Asma Yaqoob's story. As a young 25-year-old woman in Pakistan, Asma was a devout Christian who was proud of her faith and her independence. Although she was illiterate, Asma held her Christian values very near and dear to her heart and preached God's word as often as possible. She was considered a minority in Pakistan since Islam is the majority religion, but she still refused to conform to the traditional Pakistani values and continued to openly practice her Christian Faith and share the gospel with everyone she encountered.
Asma was a headstrong woman who was not easily taken advantage of, unlike many Pakistani women taught to be submissive at a young age. Asma was a unique woman because rather than succumb to the oppression, she stood up for herself and her independence. However, not all people support women standing up for themselves and their rights. To improve women's participation in the political system, Pakistan is finally creating laws that help women to slowly break through the walls of political confinement. For instance, in the 2011 Prevention of Anti-Women Practices Act, it finally became illegal for women to be forced into a marriage. This caused much controversy, as it has always been the tradition for families to arrange their children's marriages. This is a massive breakthrough, as this is a start at giving women the necessary freedom they deserve. Another massive breakthrough is that 2018 is the first year in history when Pakistani women could vote in a public election. This was accomplished when Pakistan's government enacted a mandate stating that no voting results will be accepted unless 10% of women have voted in the district. A major step for women was accomplished this year, with percentages of women who voted rising from 12% to 44% this year alone.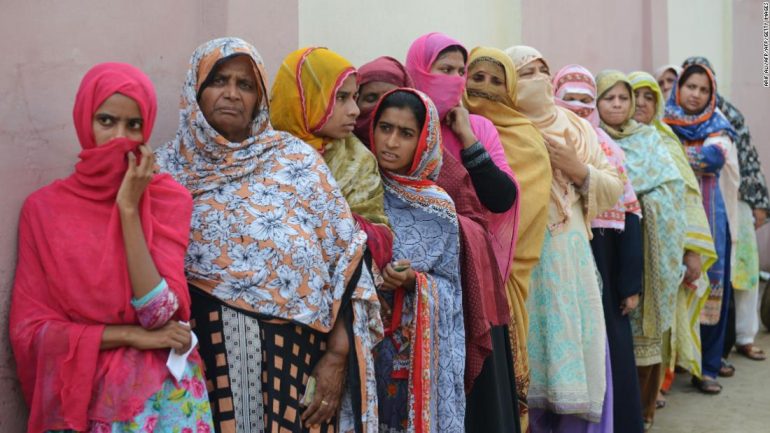 Although history has been made in recent years with women inching closer to gaining more rights, the majority of the population are not always ready to support this modernization and prefer women to stay in their place confined to the private home sphere. Muhammad Rizwan Gujjar, Asma's boyfriend, certainly felt that way. He met her through Asma's brother, and he immediately fell in love with Asma. After a few weeks, Muhammad immediately knew that he wanted to marry Asma. She was smart, beautiful, knew how to cook and clean, and perfect for a family. Muhammad had a job and would be able to provide for a family in the future.  Sounds like a 1950's match made in heaven, right? One would think so, if Asma conformed to societal norms and did not speak her mind. But, this was not the case. He was determined to have a wife and family who practiced his religion and supported his values, no exceptions. The couple began arguing incessantly over Asma's refusing to convert. Eventually, Asma realized that the relationship was not worth converting over and broke up the engagement with Muhammad.
Asma was happy to move on with her life, as she was no longer bound to convert to a religion that she did not want to follow. This was a defining moment for Asma. Around the world women are typically too afraid to leave abusive relationships, instead choosing to endure abuse. They feel that they have no other options and would rather have security in a life of oppression than face the world alone, scared of the violent response of their forlorn husband. It is still taboo for women to get divorced. So much so that women who get divorced are ostracized from their communities and forced by their own families to return back to the abusive husband because protecting family honor is prioritize over women's safety. Asma had not married him yet and so she decided to get out of the relationship. Enjoy her return to freedom, Asma went back to her normal life. One of her father's friends came to visit her family when there was a knock on the door. Asma went to answer the door and saw Muhammad who told her that she must convert and marry him the next morning. Strong in her stance, Asma rejected his demands. Muhammad grew extremely angry with her. He dowsed her in gasoline and set her on fire before fleeing from the scene. Asma's family heard her screams and rushed her to Lahore's Mayo Hospital where she eventually died because the burns were too severe and covered most of her body. Muhammad was eventually found and arrested.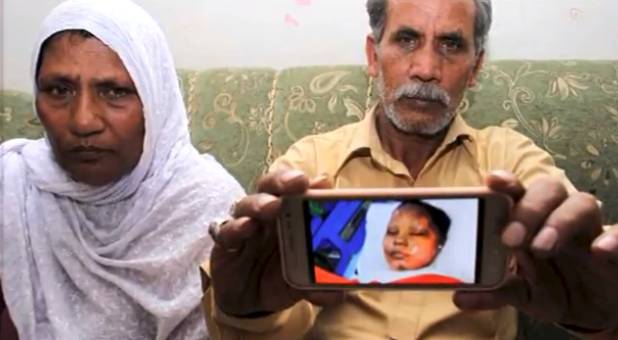 Asma's story is one of courage and inspiration to women around the world. She stood up for herself and for her freedom in spite of the impossible circumstances surrounding her. Although Pakistan passed the "Acid and Burn Crime Bill 2017,"  the list of victims continued to grow every year. But, it is because of stories like Asma's and many other women who resist abuse that these cases are slowly decreasing. Pakistani society now takes legal action rather than the previous traditional ignorance of these crimes. Asma, an amazing woman has put the Pakistani society on a better path to a better future. Although there is still a long way to go, Asma has shown women that saying NO is an option and their fight for freedom and equality continues. Asma's name and honor stance will live on in the hearts of many women who grow strong inspired by her strength and faith.