I can still remember begging my mom for a J-14 magazine before we checked out of the grocery store line. I mean, how else was a girl going to find out if singer Taylor Swift and boy band member Joe Jonas, were really together? This was clearly crucial information. But throughout each teen magazine I bought, flipping page to page, there was little to no representation in media, specifically with seeing celebrities who were Latino like me. Growing up in the 2000's, it seemed as if Latino celebrities were a scarcity. Nowadays, the Latino celebrity pool is slowly but surely growing and this raises the question of which celebrities identify as Latino. Who is claiming these Latino/a/x identities? Are the media creators and authors of online articles labeling these celebs? And is the media being too loose in labeling these public figures with the terms Latino/a/x and Afro-Latino/a/x?
The Latinidad representation is growing. For example, we have Kylie Jenner, who is "Basically a Mix of All Your Favorite Latina Celebrities", Latin Grammy-nominated singer Rosalía and 2021 "Afro-Latino Artist of The Year"  J Balvin, showing up as Latino representation in the media, right? Well, if you know anything about Latinidad terms or these celebs, you will know that all of those Latinidad terms were incorrectly used, yet these were all real examples of published headlines and awards given to these celebrities.
Who is Latino/a/x?
To fully break this down, let's talk about who is Latino/a/x. The Census Bureau and The U.S. Office of Management and Budget defines Hispanic or Latino as a person of "Cuban, Mexican, Puerto Rican, South or Central American, or other Spanish culture or origin regardless of race." but despite the Census Bureau associating these two words together, these words should not be used interchangeably. Though they have crossovers and overlaps in definition, there are differences. As described best by Colombian-Peruvian director, producer, and host Kat Lazo, featured in an episode of MTV's Decoded series, Hispanic refers to the language, or people of Spanish-speaking origins.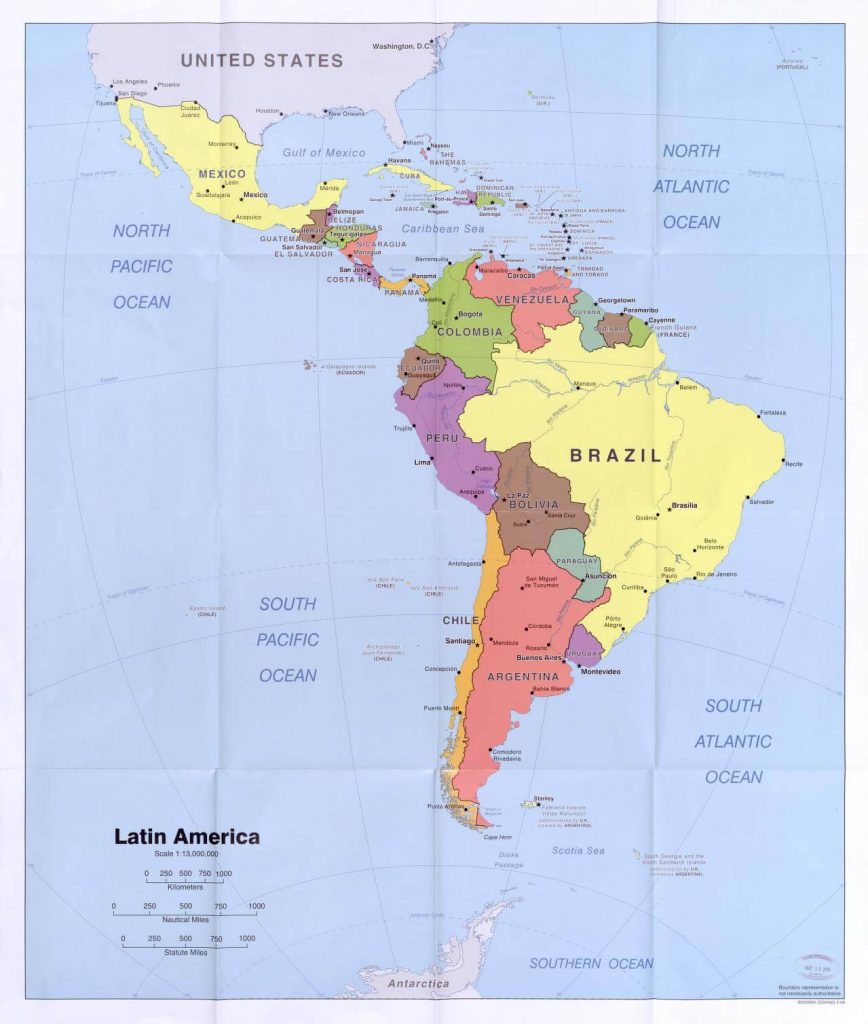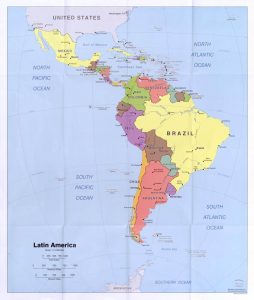 While, Latino/a/x refers to people who have origins of Latin America. Latin America consists of the lower half of North America (Mexico), Central America, the Caribbean, and South America. Latinx is the gender-inclusive form of the term Latino/a though it's not nearly as popular among that population. Only three percent of all Latinos say they use it to describe themselves, according to a research study done in 2019 .
To give an example of how these two overlap, I am Mexican-American and because Mexico is one of the many Latin-American countries, that makes me Latina. Additionally because Meixco has Spanish-speaking origins, I am Hispanic. An example of of these terms not overlapping is for Brazilians, as they are Latino but because Brazil is located in Latin America, they are not considered Hispanic because the country's primary language is Portuguese. Another label in the Latinidad community is Afro-Latino/a/x, which according to the Library of Congress, Afro-Latino/a/s are those who identify their ethnicity as Latino and their race as black .The term refers to individuals of Latin America or of Latin American descent who also have African ancestry.
The Media Dilemma
So how does this all tie back to celebrity Kylie Jenner? Well in a 2015 article written for PopSugar Latina, an online entertainment site that discusses trending topics in the Latina world including celebrity news, released an article with the title .
"Kylie Jenner Is Basically a Mix of All Your Favorite Latina Celebrities"
Popsugar Latina is extenstion of media company Popsugar and as stated by the 2015 chief marketing officer, Anna Fieler,  this branch was created because "When we looked at who is coming to our site we found we're already naturally attracting a robust set of the Latina audience,'" . But despite PopSugar Latina's aim to appeal to the Latina audience and highlight trending Latina topics, the article centers Latina attributes to non-Latina Kylie Jenner .
The article compares Kylie Jenner to eight iconic Latina celebrities such Mexican-American singer Selena Quintanilla and Puerto Rican-descent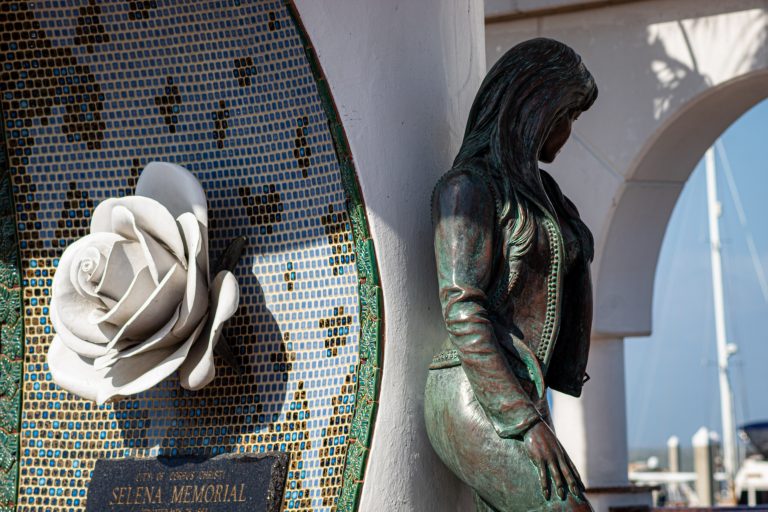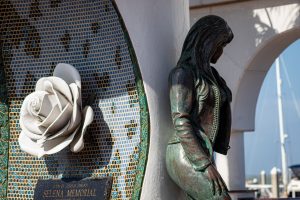 singer Jennifer Lopez. The piece even goes as far to say that Kylie "basically wore Selena's outfit from the 90's"and that Kylie "shows off her booty" just like J. Lo. There is of course an issue here with minimizing these iconic Latina women down to clothes and the Latina body stereotypes ,  but there is also an issue with associating these these things with a non-Latina. Latinas often have to deal with not being "Latina enough" because they do not dress a certain way or have a certain body type. So to have these stereotypes such as a curvy body and bustiers celebrated on a non-Latina, when they are usually ridiculed when these attributes are on an actual Latina, makes it hard to continue to read content a site that supposedly wants to cater to the Latina audience. After some backlash from Twitter users, PopSugar tried to save face by changing the article headline twice but ultimately decided to take down the post and release a statement. In the statement, PopSugar Latina Editors apologized "for any offense" the article may have caused. As of December 2015, the link to the article redirected readers to the statement but as of 2022, the article link is no longer available on the PopSugar site, which now leads you to an unavailable page with the words "Let's Not Go There!". Having a writer say that Kylie Jenner is basically a "mix" of Latina celebrities? Yeah I think we shouldn't go there either.
Though it is never explicitly written that Kylie Jenner is Latina, as PopSugar Latina is a Latina-based entertainment site, that tries to highlight Latina celebrities, having a Kylie Jenner in the title could mislead many people to believe she is Latina, especially to those readers that are not immersed in that community. And at the very minimum, could be considered clickbait title.
Whose Responsibilty is it to Label Celebs?
So this again leads us back to the conversation at hand: the media and celebrities. The author or authors who wrote the article "Kylie Jenner Is Basically a Mix of All Your Favorite Latina Celebrities", had a responsibility to not mislead, mislabel, or misrepresent a community when developing the lede and writing pieces like this.
So does that means it falls on the responsibility of the article writers when talking about celebs (and the gatekeepers that release the content)? Well, yes and no. Yes, it does, but they don't have full responsibility as it also falls on the celebrity to correctly present themselves.
In an episode for Billboard's "Growing Up Latino" series which highlights Latino musicians, singer Rosalía states in that she is from Barcelona, Spain, and no more than thirty seconds later, she also states. :
  "…I feel Latina." 
Okay, so how to we make sense of this? First, as stated earlier, someone who is Latino/a/x is someone who is from Latin America, which does not include Spain, where Rosalía is born. And we know that Hispanic refers to Spanish-speaking countries, like Spain. Which does make Rosalía Hispanic but not Latina.
Second, this statement is largely problematic being that a person cannot "feel" Latina. When I feel an emotion like sadness, that's something I can move on from; Latina is not something you can move on from. I digress as that could be a whole other article, but to the main topic at hand, Rosalía improperly mislabeling herself as someone who "feels Latina" is harmful to the actual Latino community.
Using Latinidad Terms for Success
It's harmful as she is exploiting the term Latina to gain a wider demographic, more opportunities and more awards. And it's harmful because there are actual Latino/a/x people who are fighting for representation in media but the spaces are instead filled with a non-Latina who "feels" Latina. This perpetuates the original problem of a the lack of representation of people of color, and further restricts representation of these groups.
Of course branding actors and singers as Latino/a/x  has happened for years like Spanish singer Enrique Iglesias, and they are impacted by this talk and that's exactly the issue at hand. This has been happening for years. From Enrique Iglesias winning a Grammy Award for Best Latin Pop Album back in 1997 to J Balvin being named Afro-Latino Artist of the Year at the 2021 African Entertainment Awards, these identities are not being correctly represented.
As mentioned, just this past year Colombian singer J Balvin won Afro-Latino Artist of the Year at the 2021 African Entertainment Awards, but it was only after he had won the award that he put out a statement to his Instagram story writing "I am not Afro-Latino," in Spanish. This event in particular shows how artists can be abusive of these blurred terms. Why would he not speak out about this before winning this award? Why not correct the nominations once they were annouced? The only reasonable possibility is that this artist can capitalize on these blurred terms. This is also an issue of celebrities and media exploiting Latino/a/x terms and using racial ambiguity to gain a wider demographic and audience, but I will spare you from that Ted Talk today.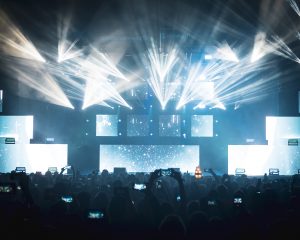 Award Show Responsibility
In addition to article writers and celebrities, the responsibility also lies on award shows and their categories. During a 2020 Billboard Latin Music Week, musicians Rosalía and
Pharrell Williams came together for a "Cultural Crossings" panel with Leila Cobo, who is the VP/ Latin Industry Lead at Billboard. In the interview, Leila states that for Billboard, "…latin music means music in Spanish." In this same interview, Rosalía herself stated that maybe the categories were not "reflecting something in the best way". So even these same musicians in said nominated categories, recognize that there is also a responsibility from award categories to be careful with Latinidad terms. We also saw this with African Entertainment Awards nominating Latino artist J Balvin in a Afro-Latino category despite his not being Afro-Latino.  J Balvin states that he has "a place in the contribution to Afrobeat music" just in the same way that Rosalía states that "…so if the music I make is in Spanish, that's why I'm categorized as a Latina artist because Spanish comes from the Latin language". So essentially both artists are not claiming to be the identity of the category they are labeled in, but rather thier music is what gives them their label in these categories. But only a few seconds later Rosalía also states that maybe "…it would be good to change something in that sense of how these categories are made." yet fast forward to 2022 and Rosalía has 9 nominations for this year's Latin Grammys. And J Balvin only corrected his identity after the backlash. So if they are aware that they are not these labels why do they still continue to perpetuate these Latinidad terms given to them at these award shows? Why not take this opportunity with the VP/ Latin Industry Lead at Billboard , to educate people on these terms?
Because misleading, mislabelling, or misrepresenting Latinidad celebrities gives them a chance to use terms of oppression for beneficial gain like as winning award shows. And on the business end of it, it allows series like "Growing Up Latino", despite Rosalía not being Latino, to give Billboard an inclusive and diverse look.
This also narrows down to this issue of  Latino/a/x people who are fighting for representation but not being accepted because of the racism, colorism, and colonialism that is in music. Platforms such as Billboard and the Grammys perpetuate a skin tone hierarchy of which lighter-skinned artists regularly benefit, artists such as Rosalía and J Balvin. Despite not having any African ancestry, his spot in the Afro-Latino category fills a space where a Black artist should rightfully belong. And in Rosalía's 9 nominations for this year's Latin Grammys, spots in these multiple categories could be a great space to uplift underrepresented Latinas. Celebritties are still accepting labels despite not being from that background, and article writers/ award shows continue to give out Latinidad identities for gain. Also, claiming a culture that is not your own, kind of echoes the infamous Spanish conquest of Latin America but as SugarPop Latina says best, let's not go there. At least not today.
In Conclusion
All in all, from non-Latina Kylie Jenner who is "Basically a Mix of All Your Favorite Latina Celebrities", non-Latina Latin Grammy-nominated Rosalía, non-Afro-Latino "Afro-Latino Artist of The Year" J Balvin, the main thing I offer you is to understand at the weight of Latino/a/x and Afro-Latino/a/x identities. This article is not meant to police Latinidad terms but rather to draw attention to how these words are used as power dynamics in media. With so much history and oppression behind these words, I encourage you to look closely the next time you pick up a own magazine.