When people hear the word mummy, most will think of the pharaohs found in tombs in Egypt. While they are the most well known, what many people may not realize is that the process of mummification has existed long before the Egyptians began doing it. Mummies, which scholars believe to be the oldest, even before recorded history, have been located in Chile, and are said to have belonged to an ancient people known as the Chinchorro.
What exactly is a mummy? A mummy is defined as "dead human or animal body [from ancient times] preserved by embalming or by unusual natural conditions." Many of the areas in which mummies have been recovered all share one similar trait; each is known for extremely hot and dry weather. These climates cause the body to dry up and slow down the decomposition process.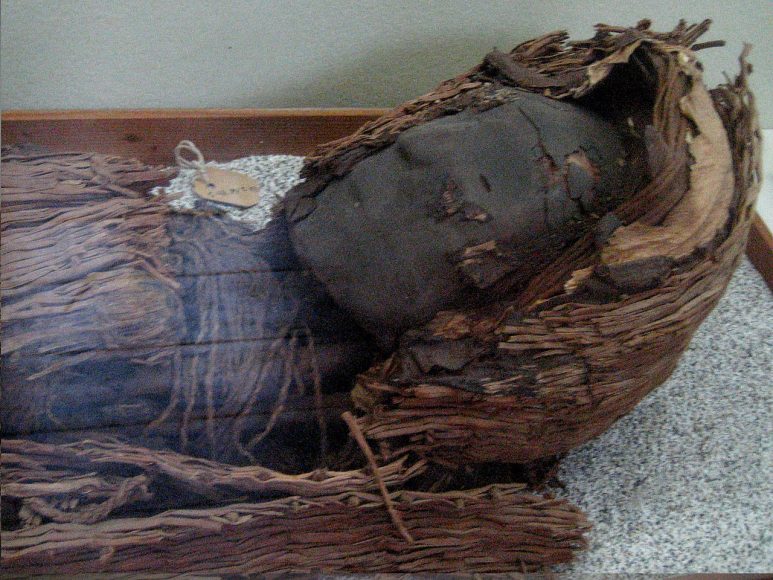 The oldest mummies belong to a people now referred to as the Chinchorro, who are believed to have lived between 8,000 BCE and 500 BCE. Evidence suggests that their practice of mummification predates Egyptian mummies by as many as two thousand years. The Chinchorro lived in the Atacama Desert, which is located in Southern Peru in Chile. They are believed to have been fisherman, living along the coast.
Mummification was a complicated process. All organs, including the heart, eyes, and lungs were removed, followed by the skin. The body was then dried of fluids and stuffed with sticks, plant fibers, and straw. The body was disassembled by removing the bones and organs, and dried of all liquids. The body was then covered with black clay used to mold a new face, as the bones were put back into the body, along with sticks, clay, and plant fibers. A clay mask was made and placed over the skull, and the rest of the body was coated in Manganese paint, to give it a red color.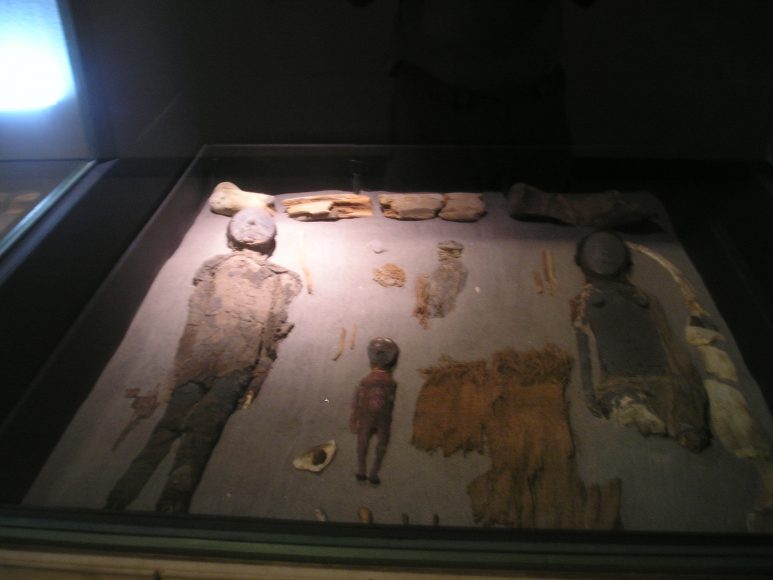 Nearly two hundred Chinchorro mummies have been recovered from the Camarones River region. The earliest of these has been dated at 5050 BCE. The oldest mummies were children and small infants, suggesting that mummification was originally a practice carried out by grieving parents to remember their children. Upon further examination of the mummies, it is believed that high arsenic levels in the waters were the cause for high infant mortality rates among the Chinchorro.
These mummies of Chinchorro today face great peril. Climate changes have caused the mummies to decay, along with many other treasures and artifacts. Microorganisms have grown from moisture in the air that are capable of decomposing skin. Researchers' new goals are to find ways to preserve the ancient bodies of the Chinchorro people before it is too late.