In recorded history, countless individuals held the titles of king, and sought to rule and conquer to achieve greatness and prestige. The Kingdom of Macedonia produced two such individuals. These great kings demonstrated awesome military and diplomatic ability that allowed their actions to have profoundly impacted human civilization. One king is known to history as arguably one of the greatest conquers of the ancient world, Alexander the Great. The other king was his father, Philip II of Macedonia. The rule of Philip II saw the rise of Macedonia from a weak state unto a powerful and influential state that would come to dominate the Greek peninsula. Philip was able to transform his state by reorganizing the military and beginning successful military campaigns. A young Alexander had been groomed to one day take reigns Macedonia and he was able to take the legacy created by his father and built upon it. Alexanders military exploits ultimately immortalized himself in history as a legendary figure of great significance.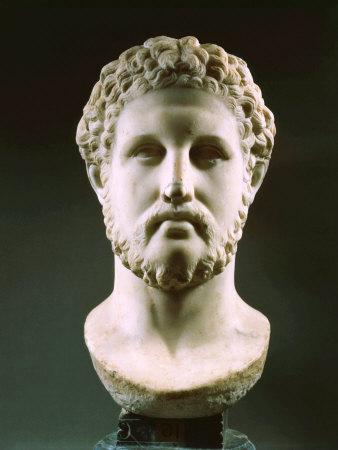 Philip II rose to the Macedonian throne in 359 BCE. He was twenty-four years of age. Due to the unstable and weak position of Macedonia in his youth, Philip lived as a political hostage in Thebes, where he would learn military strategy and different customs. As a child Philip demonstrated great ability to learn and understand, often said to have been a genius. At the beginning of his reign Macedonia was not a powerful state by any means. It was a divided nation between Upper Macedonia and Lower Macedonia that was governed by sets of powerful families with great influence. It possessed a relatively weak and poorly trained army, who mostly fought to survive against invading foreign powers. Macedonia was weak economically and institutionally, and surrounded by more powerful neighbors. It was bordered by the Illyrians to the north, Thrace to the east, and Epirus to the west who often preyed upon the weak nation through invasions and occupation.
Philip II demonstrated great prowess in military, political, and diplomatic affairs. One of the first actions he took as King was to reorganize the military by increasing the size and therefore power of the Macedonian military, creating the famous Macedonian phalanx and a professional infantry core unit. Phillip demonstrated his diplomatic skill by using the act of marriage to secure numerous alliances, often taking foreign wives. Philip, through strategic planning and maneuvering, was able to use his new army to make Macedonia the hegemonic power in Greece through conquest. Upon Philip's death, Macedonia had conquered Greece and set itself on a trajectory of conquest over much of Asia.
Alexander was born in July 356 BCE, and was groomed to take the throne. It was said that Alexander was taught physical education by Leonidas and intellectually by Lysimachus of Acarnania, and by Aristotle. He was taught and given Aristotle's edition of Homer's works, which he kept as his most valuable possession. He grew to believe in Homeric notion of honor and glory as measurements of personal worth, trying to emulate his heroes Heracles and Achilles. The young Alexander proved to be a great student and demonstrated scholarly skill and interests. His studies came to an end at the age of sixteen, when he was named regent in his father's absence. Alexander quickly began to showcase his talents as he was able end a revolt. His first military campaign being a success, his father eventually gave him command of the left flank of the Macedonian army, where Alexander continued to achieve military and diplomatic successes.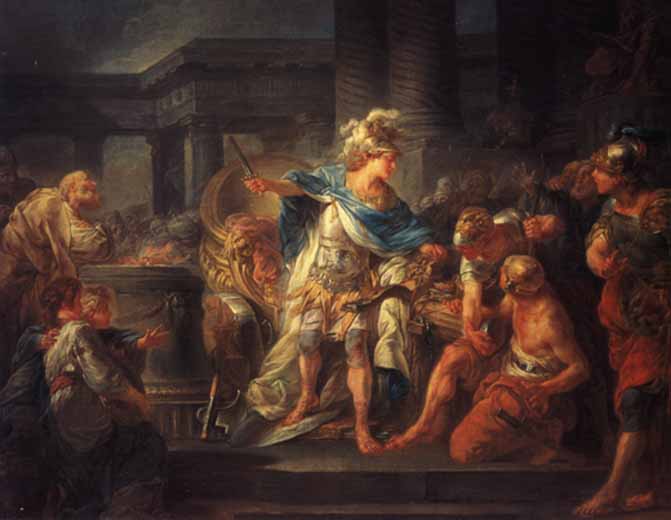 Alexander ascended to the Macedonian throne upon the death of his father Philip, who was assassinated before he could launch his campaign to conquer Persia. The young Alexander was twenty-years old. Alexander took reins of his father's work and set out to achieve success. He fulfilled Philip's ambitious goal of conquering Asia Minor. In the autumn of 333, Alexander crushed King Darius III of Persia. Alexander had conquered the famed Persian Empire and expanded his empire. With the support of his loyal army, Alexander planned on conquering India, which was only ended by the refusal of his Macedonian troops to continue. Alexander the Great died in Babylon in 323 after falling ill at the age of thirty-three, having never lost a military battle. His legacy, however, continues to influence human history to present day. He is credited with spreading Hellenic culture throughout the areas he conquered.