Healthcare is a difficult topic to discuss and address in U.S. politics. Even though there are important policies such as the Affordable Care Act (ACA, also known as Obamacare), with expanded healthcare benefits to marginalized communities, there is still a disproportionate number of minorities who do not have access to these benefits. One of these minority groups is the Latinx or Hispanic community, the fastest growing minority in the U.S. Currently, the Latinx population accounts for 37.6% (9,460,921 individuals) of Texas' total population.1 An important health issue faced is mental health care. In Texas, many Latinx individuals do not receive proper mental care; care is often poorly rated compared to the care received by non-Hispanic white individuals. To understand the barriers and disparities that exist when a Latinx seeks mental care, I will examine a case study conducted by Alfonso Mercado and Yvette Hinojosa (2017). The study focuses on a Latinx woman named Alicia who urgently needed assistance for her psychological treatment. I also examine the services offered by Bexar county in order to answer the important question: Does Bexar county have enough accessible and well developed psychological health care resources for the Latinx and undocumented communities it serves?2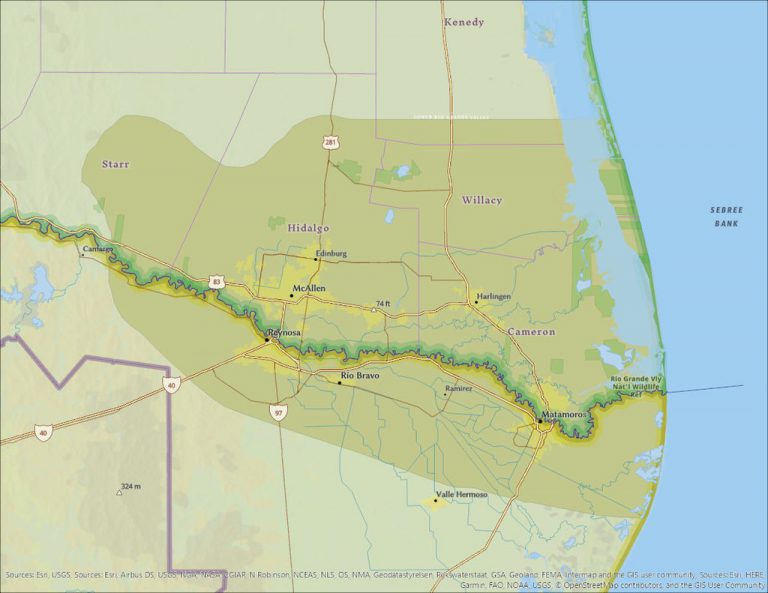 Alicia is a 45-year-old married Latina who was raised in Mexico. In the early 1990s, she immigrated to the Rio Grande Valley. Alicia battled depression and anxiety, which worsened over time. One day, she decided to obtain treatment and intervention because she wanted to recover. She managed to receive counseling at a community health center located in her area. However, her appointments were only once a month due to the lack of health professionals available. She learned that a single psychologist served over 25,000 patients. The health center lacked specialized treatment modalities for Latinx communities, which constituted 90% of the population.3
Research shows, of all fifty states in the U.S., Texas ranks fiftieth in providing access to insurance and mental health treatments.4 The access to inpatient care is limited primarily due to insufficient funds for uninsured and undocumented patients in the community. Even though 59.9% of Bexar County citizens are Latinx, disparities in the health system remain.5 For example, Hispanics are less likely to have health care coverage than non-Hispanics or whites.6 It is reported that 1 in 5 adults in Bexar County is Hispanic and are less likely to seek health care services because of costs, and, even if they have insurance, providers are unwilling to accept patients with Medicaid.78 There is also inadequate mental health training for primary care providers. For persons with training, they lack the cultural and linguistic competencies needed to serve this diverse population.9
After analyzing the statistics of several mental health services and mental illness in Texas, Alicia's case is not uncommon, and reflects the challenges of many Latinx individuals living in metropolitan counties. Bexar County is an example of a metropolitan county with inadequate mental health services for individuals like Alicia. Among the 254 counties in Texas, Bexar County has the fourth highest prevalence of both adults with serious mental illness (more than 60,000) and children with serious emotional conditions (more than 37,000).10 Why does Bexar County possess such an alarming number of mentally ill citizens? There are multiple reasons that contribute to the increase and prevalence of mental illness. One reason is racial inequalities that interfere with access to mental care and coverage. For example, Fort Bend, the county with the lowest prevalence of mental illness in Texas, has similar mental health disparities compared to Bexar County. Fort Bend's citizens report an average number of 3.0 mentally unhealthy days per month while Bexar County reports an average of 3.8.11 In Fort Bend County, white non-Hispanics constitute the largest racial-ethnic group and report having healthier lifestyles compared to Bexar County citizens.12 13 Most non-Hispanic whites live in a better situation compared to the Latinx population in Fort Bend County, since 3.8% of white citizens report living below poverty while Latinx citizens report 14.8%.14 An important difference can be observed in insurance access. The percentage of uninsured individuals in Fort Bend County is 12.6%, while Bexar County's is 18.83%.15 Being uninsured greatly affects the Latinx population, because uninsured Latinx individuals are more likely to under-utilize and stop mental health treatment services.16
What the two counties have in common is that they both face the same important issue: a low mental health care workforce. This is in-part why mental illness cases are prevalent. A survey of the health provider map for Bexar County and Fort Bend County shows Bexar county has only 41 providers, 26 of which specialize in substance abuse treatment and 15 in mental health treatment. Meanwhile, Fort Bend County has only 40 providers, of which 20 specialize in substance abuse treatment and 22 in mental health treatment.17 Moreover, there are fewer than 1000 psychologists in Bexar County to attend to a population of 2 million, whereas, in Fort Bend, there are approximately 200 psychologists to attend to a population of 820,000.18 In Bexar County, less than 500 psychologists are licensed to practice, while Fort Bend has nearly 20.19 When focusing on the time of service in metropolitan counties, Bexar County has a waiting period for an appointment with a psychiatrist between 3 to 6 months, while Fort Bend County has a waiting period of 10 to 12 weeks long.20 21 Why does Bexar County lack professionals working in the mental health workforce? One study suggests that therapists may face inadequate reimbursement rates, meaning a low payment for their medical services.22 This issue has affected citizens when attempting to obtain access to mental health treatment and obtain insurance, but Latinx citizens are affected the most because of no access to insurance and lack of Spanish speaking and culturally competent health providers. All these factors together may contribute to Bexar County's high prevalence rates of mental illness, especially in the Latinx population.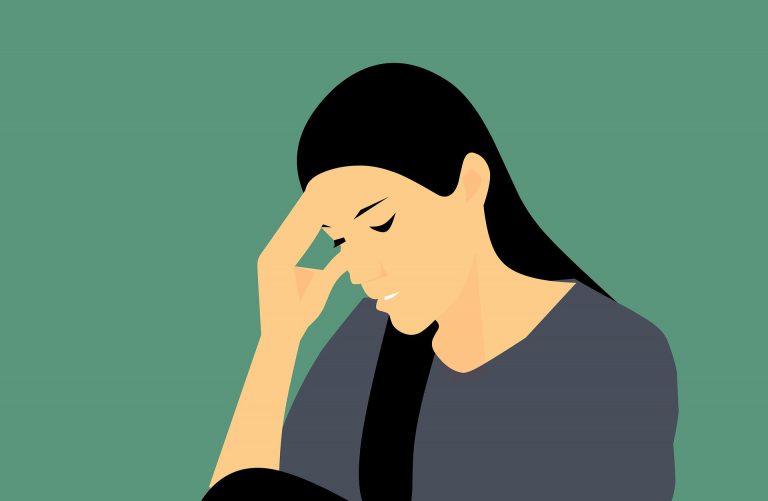 In order to address her mental illness, Alicia was given the opportunity to receive dialectical behavior therapy (DBT) provided by a bilingual licensed psychologist trained in the treatment. DBT is a type of cognitive-behavioral therapy aimed to provide skills to manage painful emotions and decrease conflict in relationships. It is employed for individuals experiencing depression, Post-traumatic stress disorder (PTSD), and other issues. It involves individual therapy sessions and skill groups to provide success. In the group, participants share experiences and provide mutual support, which helps them learn and practice skills.23 When Alicia participated in DBT, the therapy was translated and conducted in Spanish. She attended seventeen weekly sessions and every day she would arrive on time since the office was in a convenient area of town. She also had the support of her husband who would drop her off and pick her up.24 However, while Alicia had the opportunity to receive an adapted mental health treatment, many Latinx individuals are left unattended or not properly treated.
Which health centers in Bexar county provide better than average care for the Latinx community? According to a Bexar County mental health assessment report from 2016, CentroMed and Wesley Health & Wellness center, two of the 41 mental health providers in the county, are effectively serving individuals whose first language is Spanish. Wesley successfully serves many uninsured and undocumented patients. CentroMed does the same, and in addition has a greater number of trained bilingual staff.25 However, two effective health centers are not enough to treat Bexar County's minorities, since 40.8% of Bexar County's citizens speak a non-English language. From the county's population of almost 2 million people, more than 650,000 are Spanish speakers, making Spanish the most common foreign language spoken in the county.26 Also, 16.5% are uninsured (which is more than 250,000 citizens).27 An important barrier faced by Latinx individuals is the lack of linguistically sensitive treatment, which means that treatments are not being translated into Spanish when providing therapy to Latinx patients, who sometimes are monolingual Spanish speakers or understand Spanish better than English. When clinicians do not speak Spanish, relationships with the patient may be hindered and the patient might drop-out of therapy.28 Building a diverse mental health workforce to meet the need of Texas is necessary, and professionals must be oriented to work by adjusting to the primary language of the consumer.29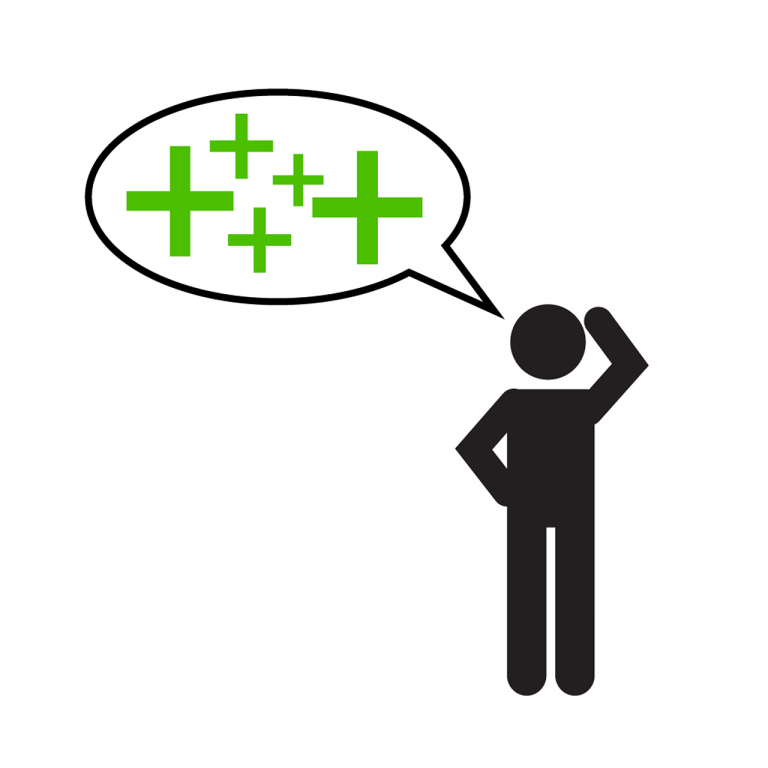 Culturally sensitive evidence-based intervention is essential when working with ethnically diverse clients. Culturally adapted interventions are shown to be effective and to improve the intervention efficacy towards Latinx patients.30 In Bexar County, the employment of preventive primary care is in decline since there is a lack of health literacy-related to education, culture, and language.31 Also, only 9.8% of psychiatrists in Texas are Hispanics, which might explain why it is difficult to find psychiatrists with the adequate cultural knowledge to attend to Latinx patients.32 Without proper intervention, untreated mental disorders could worsen and result in emergency situations. Mental health emergency department visits in Bexar County are expected to increase by 5%.33 With a growing and diverse population, health care providers must develop cultural sensitivity and understand discrimination in order to meet the needs of the Latinx minority.34 By assisting mental health providers in developing sensitivity to cultural differences and by adapting care to the personal goals, cultural beliefs, and primary language of consumers, culturally relevant care can be prioritized.35
Alicia's therapy was effective mainly because of the psychologist's adaptation to her needs and culture. Latinx cultural values were incorporated in the DBT process since the psychologist shared a similar cultural background. The psychologist altered the DBT so the treatment could be culturally adapted to her Latinx ideals. For example, therapy focused on the Latinx concept of familia (Family), family unity, and emphasized spirituality and traditional beliefs pertaining to the Mexican culture. The follow-up of her treatment suggested that her symptoms decreased and her communication skills improved. Furthermore, she continued with her individual counseling on an as-needed basis.36
The special treatment received by Alicia reflects how cultural approach and language adaptation contributes to the treatment of Latinx patients. However, her previous treatment reflects that the situation of mental health service in Texas, especially in Bexar County, is inadequate for the Latinx community and uninsured Spanish monolinguals. Alicia's case shows how difficult it is for the under-served Latinx community and Spanish-speaking monolingual citizens to obtain proper mental health services. The mental healthcare provision that Alicia received in Rio Grande Valley is similar to Bexar County. Even though Bexar County has good resources to attend to patients, they are not sufficient nor culturally adapted for the Latinx minority. In the long run, the lack of resources and failure to adapt to the Latinx patients' needs may result in the saturation of the public health system with a massively high rate of mental health issues. However, there are opportunities for improvement in the mental health workforce and system that may result in good mental care for the Latinx community, such as, the facilitation of mental health access and cultural training for mental health workers. Speaking Spanish is not enough to help. A system designed to address the obstacles discussed is needed to better serve the Latinx community.