Boxing has been part of American culture since the early 1800s. The popularity and notoriety of boxing comes from the legendary characters and fights in its illustrious history. Legendary men such as Floyd "Money" Mayweather, "Sugar" Ray Robinson, Muhammad Ali, "Smoking" Joe Frazier, and Ezzard Charles have produced timeless classics. Bouts such as "the Trilla in Manila" and "Sugar Ray Leonard vs. Roberto Duran II" are a constant reminder of boxing's grandeur and appeal. However, there was one fight that preceded these and is still as relevant and important as it was when it occurred. This bout is known as "The Long Count Fight." The two characters of this legendary tilt were Jack Dempsey and Gene Tunney.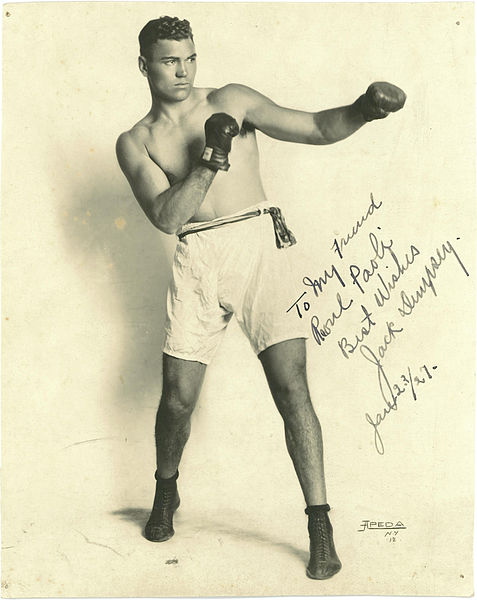 Dempsey and Tunney were two of the best fighters of the 1920s and each went on to have hall of fame careers. Jack Dempsey was known as the "Manassa Mauler" and was regarded as the people's champion for his gritty fighting style and charismatic charm. His counterpart, Gene Tunney, was a retired Marine, who was regarded as an intellectual and thus went about boxing with a cerebral and surgical approach. These two had met in the ring in September of 1926, and Tunney had been the victor. However, Dempsey was as determined and hungry as ever for another chance to triumph over Tunney. Their rematch the following year would be legendary.
The Long Count Fight was fought on September 22, 1927, and it was fought at Soldier Field in Chicago. Prior to this fight, there had been a new rule implemented that stated that if a combatant was knocked down, the aggressor had to go to a neutral corner before the referee could begin the ten count, which would determine whether the match was over or whether it could resume. This rule is what made this fight so controversial.
The first six rounds were going in Tunney's favor. He was besting Dempsey and the physical toll boxing had taken on Dempsey's body was beginning to show. It was beginning to look like a repeat of their first encounter. The sixth round was over and the fight was looking like a victory for Tunney; that is, until the fateful seventh round arrived. In the seventh round, Dempsey knocked Tunney down to the mat. However, the referee did not start counting until Dempsey went to a neutral corner, which gave Tunney an extra seven to eight seconds to recover. Dempsey hadn't been used to the new rule, and as a result, for the rest of that round, Tunney was able to avoided Dempsey. For the rest of the fight, Tunney held his lead on points, even though the crowd showered Tunney with boos for having taken advantage of the long count. The crowd also cheered for their man Dempsey until the bitter end. Unfortunately, Tunney was able to avoided Dempsey for the rest of the fight, and eventually won on points. After this fight, one of the greatest heavyweight fighters of all time, Jack Dempsey, retired.
Many believed that the fight had been rigged by way of the referee; others believed that gangsters, such as Al Capone, had influenced the fight. In fact, Jack Dempsey once stated "I positively was approached by people in Chicago. I was, in fact, told that for $100,000, I could win the heavyweight championship." Although marred by controversy, neither of those speculations have been definitively proven. But there are many who contend that Dempsey should have been the rightful winner and not Tunney. While the record books will say that Tunney won, it will not be without a metaphorical asterisk. Although Dempsey lost, he was remembered by many as a people's champion while Tunney was vilified for his role in the match, but still highly respected for his boxing style. Years after this fight, Tunney and Dempsey became close friends and both went on to be boxing Hall of Fame members. Both were, are, and forever will be intertwined due to the controversial Long Count Fight.