Winner of the Spring 2018 StMU History Media Award for
Best Article in the Category of "Music"
When people think of rock guitar players in classic rock bands, they typically think of guys who are loud, have long hair, are in it for the money, and are a bit odd in personality. Tom Scholz, the founder of the band
Boston
, may have had long hair, but he is far from the norm in the rock music scene. He was a graduate of Massachusetts Institute of Technology (MIT), a pilot, an engineer, an inventor, a self-taught musician, and even a vegetarian.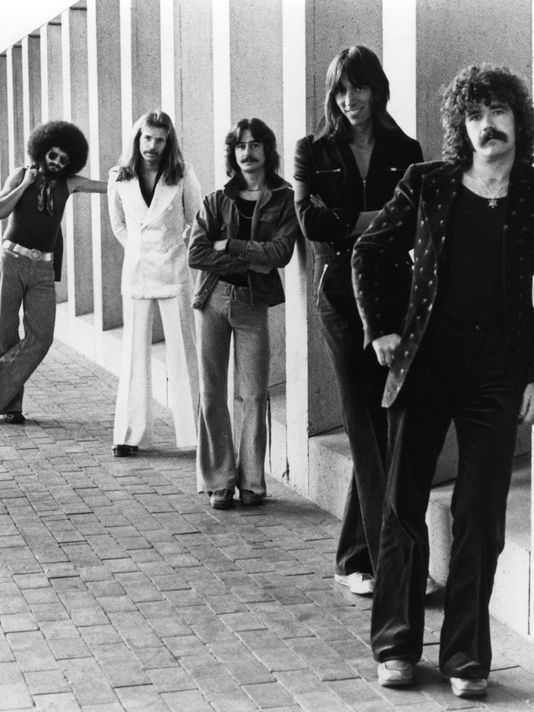 With
Boston
, Tom wore nearly every hat required to keep his band's famous sound alive. He wrote, recorded, and engineered all of the band's music, as well as playing nearly every instrument heard on the band's recordings. In the studio, he worked with many values that became key components of his style of writing music. Among these values was the strict use of analog equipment to create and play music. In the mid to late '70's, synthesizers, computers, and digital effects were beginning to dominate the composition of music. With the classic age of rock and roll changing, and as disco music was coming to life, Tom did not partake in much of this new technology and style of music. Instead, he did what he could to create authentic, or rather,
natural
music that was not created or recorded using a computer or synthesizer. Some of his methods involved recording strictly on analog tape, and using various analog modules to control the overall sound. He would also use many layers of guitar recordings to get a rich sound. He felt that recording on tape was the best way to capture the
natural
sound of his music, as opposed to using computer-generated effects and sounds that much of the rock music scene was in the process of switching to. He would overdub guitar parts and harmonies in songs to create a large and rich sound, ultimately leading to the signature
Boston
sound heard on his recordings. One of Tom's most famous values as an artist is that of
time
. He is well known for taking years to write and perfect an album. After graduating with a master's degree in Mechanical Engineering from MIT in 1970, Tom began to work for Polaroid, where he had relatively short work days. After work, he would spend long nights in his basement making music. Although he did this day after day, it took him years to create music that he felt was worthy of public release. He spent much of his earnings buying tape and sending demos to record companies. Tom's method of working on his music ultimately payed off for him. While working on demos in his studio, he held auditions for people to sing his songs. In the process of finding the right singer, he met a very talented singer named Bradley (Brad) Delp. To Tom's surprise, Brad did not warm up before singing, but listened to a piece of a track and worked from there. Brad brought a lot of creativity and skill in singing and writing music, so Tom decided to bring him on board to sing all of the vocal parts to his songs.  Tom played every other instrument in his recordings, but then he had to complete the band to be able to perform the songs live in the future. After calling Barry Goudreau to assist Tom in lead guitar parts, Sib Hashian to cover the drum parts, and Fran Sheehan to play bass guitar,
Boston
came to life. Before the band became official, they played a few shows around Boston. Their first show was at a local high school where not a single person applauded after they played their music. It was not that impressive of an experience, but they did not give up. Many demos were recorded and sent out to record labels in hopes of being noticed. After getting many rejection letters, and being close to giving up, he sent out a demo of "More Than a Feeling," and three major labels responded. In 1976,
Boston
was signed with Epic Records to release their self-titled debut album,
Boston
; and it immediately became a huge hit. It sold so quickly that, at the time, it became the best-selling debut album of all time, and millions of people were becoming fans quickly. Since they were a huge hit and were ready to tour, Tom was not sure if
Boston
would be successful, so he only took a leave of absence from Polaroid rather than quit for good. The feedback and presence of fans surprised him as their first tour came to life. There was even an instance where so many people showed up that they broke down a chain-link fence. In addition to the chaos, the promoter was arrested. Because
Boston
had only released eight songs on their debut album, they had to play some of their unreleased songs live to fill out the concert playlist, but the shows were still short. The fans cheered for an encore, but they did not have any encore songs left to play, so they would play "More Than a Feeling" again. Once the band returned from their first tour, Tom began work on the second
Boston
album,
Don't Look Back
, which came two years later in 1978. Since
Boston
was showing great signs of success, Tom decided to leave Polaroid and work on music full-time.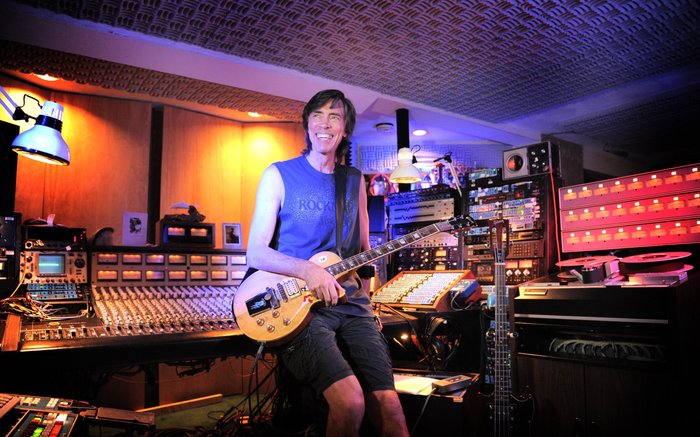 On
Boston's
second tour, they were doing well, gathering huge crowds and performing in large stadiums. Videos of them playing live in Giants Stadium show all three levels of the stadium packed with fans. They even had a fully assembled pipe organ come up from behind the stage as Tom played the theme to
Phantom of the Opera
. Life was great, and the rock music scene was at a high point.
Boston
was hitting the charts, song after song. Their number one hit "More Than a Feeling" stayed on top of the charts for many weeks. Other hits like "Foreplay/Longtime," "Don't Look Back," "Peace of Mind," and "Party" followed. After
Boston
completed its second tour, the unexpected happened: the
Boston
sound-machine went silent. All of the tour chaos, loud music, fan-base growth, and
Boston-
craze stopped all of a sudden. Fans were left with a cliff hanger, unsure about what would happen next for the group. Little did they know that Tom was back in his basement working on new music. The clock was ticking, and fans were growing impatient. Worst of all, CBS, owner of Epic Records, was also growing impatient. In October 1983, CBS finally had had enough and filed a lawsuit against Tom. Demanding $20 million, they claimed that Tom failed to release a third
Boston
album in the contracted time. Represented by Don Engel, Tom did not let the fight go down as a loss and ultimate end his career. He fought back and won the case, claiming damages of $15 million and a breach of contract by CBS. This type of case was unheard of, because rarely would one ever dare fight the record company, due to the risk it would have on one's career. Tom's win set the stage for upcoming artists who felt pressured by their labels. After the matter, Tom and
Boston
would find themselves moving on to MCA Records to release their third album,
Third Stage
. This album came eight years after their second, and such long lapses would be the trend for years to come.
Boston
has released six studio albums over the past forty years and has toured all over the world. Additionally, Tom has had many accounts of success, improvement, and recognition. In 1980, he founded
Scholz Research and Development
, a company that invented and developed equipment for
Boston
as well as for public sale. The company developed the
Rockman
, a line of guitar equipment that
Boston
 has been using ever since. The purpose was to capture the unique sound of
Boston
without needing to buy stacks and stacks of amplifiers or effects. In 2013, Gibson Guitars released a 1968 Gibson Les Paul replica model of Tom's own guitar so that fans could have the core sound and feel of
Boston
in their hands. Also, in 2013,
Boston
was awarded the
Legend Award
from Limelight Magazine, instituting their legacy as a legendary rock band.
Boston
recently went on their fortieth-anniversary tour and is still going strong. Similar to their younger days, they draw in large crowds in large arenas. They still put on phenomenal shows with a large LED screen in the background that displays video to fit the feel of the music and many lights synced with the songs. It is not yet known when they will reach the Rock and Roll Hall of Fame, but it is long overdue.
https://youtu.be/0K7hPC5KlYc