Winner of the Fall 2017 StMU History Media Award for
Most Captivating & Engaging Article
Two decades ago, on December 26, 1996, JonBenet Ramsey was found murdered in the basement of her home in Boulder, Colorado. Since the date of her murder, the crime is still unsolved. According to a detective who worked on the case, this murder case was, "one of the most perplexing and notorious murders of the decade." This Christmas will mark the 21st year since the death of this poor little girl, and she deserves finally to rest in peace.
On the morning of December 26, Patricia Ramsey woke up to find a ransom note asking for $118,000 in ransom for her precious daughter JonBenet. As soon as she found the note, she called the Boulder Colorado Police Department to report JonBenet missing. When the police arrived at the Ramsey home, they conducted a search, and JonBenet's father John found her deceased body in the basement of the home. When they found her, her skull had been beaten into, she had been strangled with a cord, and she had been sexually assaulted. The official cause of death was asphyxia by strangulation and the death was deemed a homicide.
At the time of JonBenet's murder, forensics weren't as accurate as they are today, so the detectives on the case had a hard time finding a clear suspect. In this case, many people were questioned and put on the suspect list, including JonBenet's own family members. There were several theories for who could have done such a terrible thing, and one of those theories was that Patricia and John Ramsey, JonBenet's parents, were somehow involved in their own daughter's murder.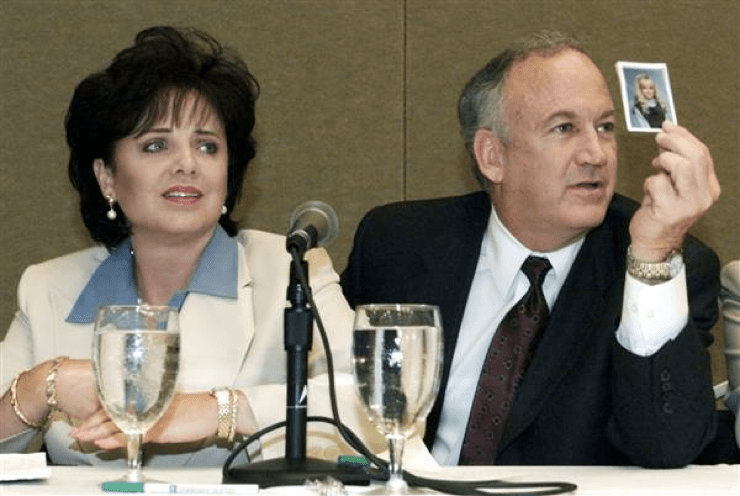 The evidence found in this terrible murder case was early thought to be incriminating evidence against the Ramsey's. The first piece of incriminating evidence was the ransom note itself, found in the Ramsey household. In the ransom note, the "kidnapper" asked for $118,000 in ransom for JonBenet. This amount is close to the amount of John Ramsey's Christmas bonus of that year. The second fact about the ransom note is that it was written using pen and paper from inside the house, leading to the conclusion that JonBenet was killed only after the ransom note had been written. All of this must have been done while the rest of the Ramsey family was fast asleep. Many things were found suspicious in the ransom note. Many words were misspelled but they weren't difficult words to spell out. Also, pieces of a practice note were found, causing some to believe that the note was a spoof. Other than the ransom note, detectives were looking for signs of intrusion into the Ramsey home to narrow down the suspect list. The detectives came to find no signs of forced entry as well as no footsteps found in the snow from outside the house. Another piece of evidence was a paintbrush from Patricia Ramsey's hobby kit that was used to tighten the cord that JonBenet was strangled with.
Of course, all this evidence does not seem to be in favor of the Ramsey's, but they were exonerated from the case in 2008. While the investigation went on, many tests were done to find JonBenet's mysterious killer, one of which was a handwriting analysis of John and Patricia Ramsey. The test findings were that John Ramsey was not a match and Patricia Ramsey was found inconclusive. Other than the handwriting analysis, DNA was found on JonBenet's long john pajamas as well as on her underwear. The entire Ramsey family was tested, and no one was a match to the DNA found.
It's a relief to know the Ramsey's were not found to be their daughter's killer, but there were still many other suspects on the list. Some of these suspects include Bill McReynolds and John Mark Karr. Both of these men were on the suspect list for the murder of JonBenet Ramsey due to strange connections police investigators found. Although neither of these men were ever indicted for the murder of JonBenet Ramsey, there are several theories that connect them to the case.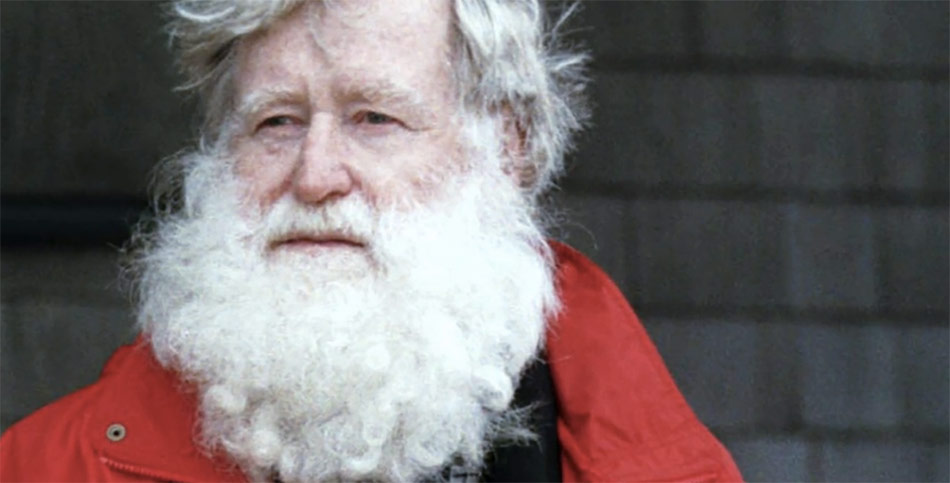 Bill McReynolds was one of the prime suspects due to the connection he had with the Ramsey family. For Christmas parties the Ramsey's would host, he would dress up as Santa Claus for the kids to enjoy. Because he knew the Ramsey's and had been inside their house, the investigators on the case decided to obtain more information on this man and any ties he could have to the murder case. He was also looked at as a suspect because John Ramsey had made a statement in police interviews that said McReynolds could be the one behind her death. There was not much evidence found against Bill McReynolds to hold him accountable for the death of JonBenet. However, some still theorize he could have been the killer due to two disconcerting facts. The first fact is that he was said to have a close connection with JonBenet. A neighbor who attended the Christmas parties had said, "The children loved him. It was obvious that JonBenet and Burke loved him a lot." Other than this, McReynold's wife supposedly wrote a play in 1974 where in one of the scenes a child was murdered and their body was left in the basement. This was an automatic red flag for people interested in the murder of JonBenet because as stated before, JonBenet Ramsey was found deceased in the basement of her own home. Although these two horrific details make it easy to point the finger, McReynolds had a confirmed alibi the night of JonBenet's death and was released from the suspect list.
Besides Bill McReynolds, another man was deemed suspicious of being JonBent's killer. John Mark Karr another suspect of the JonBenet murder case, was not considered a suspect right away. He was not an initial suspect because he had no former ties to the Ramsey family and no DNA evidence was found that could incriminate him. In 2006, John Mark Karr made a confession to killing JonBenet Ramsey. Immediately after this confession Karr was put as the number one suspect in the murder case of JonBenet. On video, Karr is seen saying things like, "I love JonBenet. And she died accidentally." When asked what happened when JonBenet died, he said, "Her death was an accident." The most appalling statement heard in this video is, when John Mark Karr is asked if he is an innocent man, his answer was immediately, "No." After the confession, investigators immediately jumped on Karr and performed many tests to confirm that he in fact was the killer of JonBenet. Although America was wanting justice for this poor little girl and they thought justice was finally going to be served, John Mark Karr's confession was considered false. Investigators tested the DNA found on JonBenet's underwear and found that it was not a match to Karr's DNA. Other than the negative DNA test, police investigators looked into Karr's location the night of JonBenet's death. It was found that Karr had not even been in the state of Colorado that night and was instead, several states away in Georgia. This news eliminated John Mark Karr from the suspect list in the murder case of JonBenet Ramsey. This was a tragic moment in the case because, although everyone concerned with the case wanted justice, they would not convict a man who was not guilty especially if that certain man wanted to be guilty of this innocent girl's murder.
This case is indeed one of the most "perplexing" cases in American history and it's a shame we still have not found justice in this case twenty years later. However, recent studies of the DNA found in this case have been looked over by Dr. Henry Lee, a DNA expert, and due to recent findings, the DNA found on JonBenet's underwear is flawed. These recent findings have reopened the suspect list to the suspects who were counted out because of negative DNA tests. This means that suspects like John and Patricia Ramsey, Bill McReynolds, and John Mark Karr could still possibly be JonBenet's murderer. Who could it be? Hopefully with newer DNA technology and the right evidence, investigators will find the killer of JonBenet and the justice JonBenet Ramsey is entitled to will be served two decades after her death.