Not every veteran knows about the benefits they could or should have received from being in the military or how to take action to get these benefits. How can we better communicate to those in the military or to those who are eligible to receive these benefits about how to receive and use them? All veterans have one thing in common. They have served in some branch of the military service to make our country greater, but they most likely have no idea of all the benefits they could use from serving their country.
Why is it so hard to communicate to others about the benefits military personnel can earn? Individuals have to do research in order to apply for the process of getting each benefit. This is a difficult process. However, it is not just those in the military who are not informed of benefits to be earned but also their spouses and children, and sometimes even grandchildren. There are few websites, books, photo locations, or articles over this specific topic, but fortunately there are a few videos to describe how to begin the process and the tasks that go along with it. It might shock you to find out there are not a lot of places to find information on veterans' benefits and it is not well communicated across networks. While it is hard to find information on benefits, it can also be hard for military personnel to receive and keep all the benefits they are entitled to. For example, the military often requires additional years of service for the use of some benefits, such as the gifting of the GI Bill, or Hazelwood Act benefits to spouses or children. If the military member doesn't sign the proper documentation many years ahead, the benefit could be lost entirely. Overall, the information on veteran disability benefits needs to be better communicated both to those on active duty and to those who have separated from the military.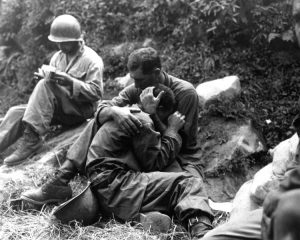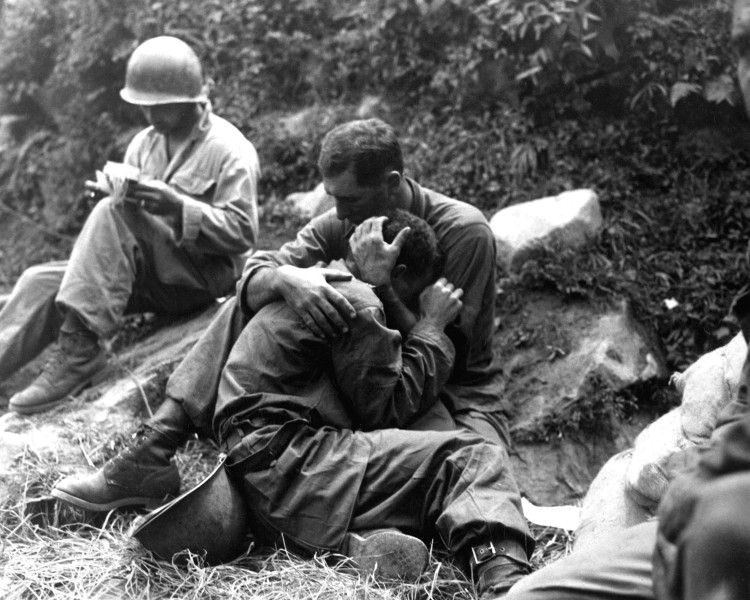 It's widely known that information about military benefits have not been communicated well to those who need to know more. There are resources. One place to find the basic knowledge about military benefits is through videos produced by the Veteran Affairs department. You can find some answers by watching the brief overview of benefits for spouses, dependents, and survivors, and how you might apply for those resources. For example, such benefits could include comprehensive health care, affordable dental coverage, funds to attend a four year college, or ways to receive career training.
Being a loved one of someone who has served means you have shared in their service or sacrifice. The family members of one who has served might have had to travel across the country when the veteran was deployed to a temporary location for their specific military job. Whether you were told or knew about your part in your veterans service, it matters that you were there and it is important that you get the proper information communicated to you and your family. There are benefits that families are entitled to. The specific benefits received through active duty vary, but all have a beneficial outcome when it comes to the veteran, dependent, or spouse. There are multiple websites that stand out with specifics on any type of benefits but the one I would recommend to start with is www.exploreva.gov because it is listed as a reference in many places.
Another video useful to learning more about the specifics for many benefits is the overview of Veterans Affairs Disability Compensation and how you can apply for such a thing. For example, if your disability was caused by or aggravated during active military service, you may be eligible for benefits that can enhance your independence and help care for your family. However, you must report your injury almost immediately after it happens in order for it to be added to your record for when you retire. Your percentage of disability is tied to how much benefit or money you might receive from the government. If you do not report your injury or it is not listed as something you could get a benefit for at the time, then once you retire you lose the chance to claim the appropriate percentage. There is a lack of direct follow-up, meaning, you are not informed right after an event or you do not inform someone else of an event right after it happens. I learned that this website existed from a short video that was posted on YouTube, but I was disappointed to find out that if I had not actively searched for this video, the website would not have been found. The way to access this information is poorly communicated whether you're in or out of the military.
I am a dependent of a veteran who transferred benefits to me before he retired from the military, and I had no idea that there were websites to learn more about what my benefits mean. I was told my bill is the Post-9/11 Bill. My Dad gave me this Bill for college. I can use it in the state where my father retired, and most of my college would be paid for from this or from the Yellow Ribbon Program. However, the important details were not communicated to me, as they thought it was not important at the time. I had no idea I would receive a monthly allowance for housing while in college. I was allotted a certain amount of months in school that my bill would pay for, or that other scholarships could be used instead of the Post-9/11 Bill money, if I so chose, for a certain amount of time. This information is an example of knowledge that should have been communicated to me directly or through a source provided to me. I only found out of some of these details from a letter sent from the Veterans Affairs Department. I had been getting a letter almost every month stating my housing allowance, how many months I have left to use for my education, and what kind of bill I am using. This letter does not always show up every month; in fact, recently the letters have not been showing up in my mail. So, even the small amount of information I wish to have without research is not really a reliable source if you need it every month, as most do. However, the letter never includes the big picture information or sites for me to use to learn more about this gift that was handed to me from my father who served in the military. The military might provide small details about the overview of benefits for active duty service women and men, but it can easily be forgotten if many years pass before the benefit would be used. So, more ways for communicating the specifics of each kind of benefits that may be received should be better communicated to those who wish to learn more, like me.
Over the course of my research, I found one article that gives great detail into the two kinds of disability compensation systems that are in place, but also how complicated they are to have put into action. One side is mentioned earlier, focuses on when active military personnel are disabled by an injury. The service member is put into the hands of the military disability retirement system, to see how much of their disability goes towards the purposes of compensation. This is where the other system mentioned comes into play, when the veteran chooses to retire and they are able to get veterans benefits based on their disability percentage. These two systems are at odds with each other, meaning, the "VA Compensation System" might say they earned such benefits, but the "Military Disability Retirement System" might say they are not eligible for such compensation. These two systems are fumbling with all the different claims of veterans or dependents who might have been sick, injured, or wounded. I asked my Dad, a retired Navy pharmacist, how he felt about the veterans affairs department communication about the compensation benefits for an injury or disease while in the military and how well communicated the disability claims under either system were handled before and after retirement. His response was "The system was fraught with inaccurate information, extended timelines, and a lack of clarity of what was going on…typical government." (Marc Young) I hoped for a better response to be able to create some counterarguments for my topic, but this quote from an extremely well-educated veteran, who professionally reads all the fine print and details to do his professional job, is very telling. If he can't find the information, how is the average service person going to be able to. The facts I have gathered, prove how poorly communicated this topic is in the government to those inside or outside the system. My goal for writing this article is to inform the reader of my little findings, open the minds and eyes to all who read this, and most importantly, get this topic promoted to help all our military personnel and veterans better use their benefits, and promote the need for additional research on the topic. There are very few sources to use and little, if any, academic research available on this subject. Everyone will benefit from collaboration among the sites of information and resources, so all of us can start to absorb the vast amount of knowledge there is to offer. I leave you with a word to the wise: continue to research and explore your benefits, if you're affiliated with the military. If you aren't, be sure to encourage others who are to use these resources and others they find to get the benefits that they are entitled to. Is this a good start to better military benefits communication?