If you've ever watched NBC's hit television show and one of Netflix's most-streamed series, The Office, then you are no stranger to the unique, lovable, and often inappropriate character of Michael Scott. Despite being the manager of Dunder Mifflin, the fictional paper company that the show is about, Scott doesn't behave as such throughout the series. Instead, he goes out of his way to make sure that his employees are having fun at work, often to the point where he annoys them. He always talks about how his employees are his family, and constantly finds himself in hilarious situations trying to fit in with them, like when he spread rumors about each one of his employees to take part in the office's gossip because he felt out of the loop. One can say that he tries to be their friend more than their boss, which is true, to a certain extent. Despite his constant need for love and approval from his employees and offensive "That's what she said" jokes, Michael Scott truly cares about his employees and has a good heart. Michael's generosity and love towards his employees are captured throughout the series by a camera crew that follows the Dunder Mifflin employees around, which is characterized by a specific style of filming that sets The Office apart from other comedic television shows.
---
The Office (2005-2013) was filmed in a mockumentary style, meaning that it took the form of a serious documentary in order to create satire. The whole show was filmed with a single camera that the characters were aware of and often spoke to in interviews. The characters also looked at the camera directly in times of shock, irony, or hilarity, such as when Jim (a salesman in the show) gave a smirk and looked into the camera whenever he played a prank on Dwight (another salesman in the show). The Office was different than the average sitcom since it had no laugh track, and, although it was scripted, many of the characters improvised scenes. Throughout the series, The Office won five Emmy Awards for Outstanding Comedy Series (2006), Outstanding Writing for a Comedy Series and Outstanding Single-Camera Picture Editing for a Comedy Series (2007), Outstanding Directing for a Comedy Series (2009), and Outstanding Single-Camera Picture Editing for a Comedy Series (2013).
---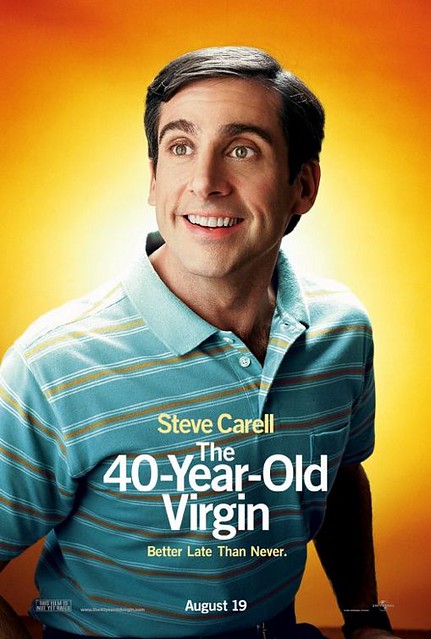 It can be hard to imagine one of The Office's most-beloved characters being played by someone else other than Steve Carell, but if it weren't for his huge success in the movie The 40-Year-Old Virgin, he might've never had the chance to play one of America's most iconic and humorous television characters. When the premiere of the movie was being promoted in 2005, Carell couldn't believe that his face was being plastered on billboards across America. Carell said that it was "a little jarring seeing it everywhere," and he always thought 'God, is that what I really look like? I'm an idiot.'" Even while rising to stardom, Carell jokingly poked fun at himself, allowing the world to see that he is a natural and talented comedian. In the movie, Carell played Andy Stitzer, a socially awkward but likable man who had given up on dating. When his coworkers at the electronic store hear about his situation, they decide to help him get a girlfriend. The movie was a huge success, becoming the number-one box office draw in August 2005 and bringing in $20.6 million during its first weekend after premiering. Entertainment Weekly writer Owen Gleiberman even commented that "Andy may be a light caricature of a clueless, repressed loser… but Carell plays him in the funniest and most surprising way possible: as a credible human being." Gleiberman's positive words opened many doors for Carell and his acting career, one of the most significant ones being his role in The Office. When Carell auditioned for Michael Scott, the producers were blown away and knew that he was the right one for the job since he was able to improvise and he made them laugh a lot. Some may say that Carell was made to play Michael Scott as he acts similarly to his character in real life.
---
With his humorous personality, light-hearted attitude, and generous spirit, it was easy for Carell to excel at Method acting, which is a technique of acting in which an actor aspires to identify emotionally with a part. One of the most important criteria of Method acting that Carell met was to advocate an expression of genuine emotions. Throughout The Office series, Carell captivates the audience with his emotional acting. After the employees return to the office from the last Dundie Award ceremony, they surprise Michael with a song called "9,986,000 Minutes" to thank him for all the time he's spent working at the office and everything else he's done for them. In this scene, Carell acts very surprised and touched with tears welling in his eyes. This is a fan-favorite part of the episode because the audience is able to feel what Michael is feeling. Carell's talent for emotional acting is one of the biggest things that made The Office so bittersweet to watch. Not only does Carell make the audience emotional with his different expressions of emotions, he fully embodies his character and allows the audience to feel sympathy towards Michael. One of Michael's most-recognized qualities is his desire to be liked. In one episode, Michael states, "Would I rather be feared or loved? That's easy. Both. I want people to be afraid of how much they love me." Although Michael is always trying to make other people like him, it never really seems to work. He pushes people away by accidentally being offensive or annoying when, in reality, he just wants to have friends. There are many instances in the show where Michael gets rejected by his employees, potential love interests, etc. Michael's expression of loneliness is something that everyone in the audience can sympathize with. Carell makes the audience root for Michael because he embodies him perfectly through his expression of emotions.
---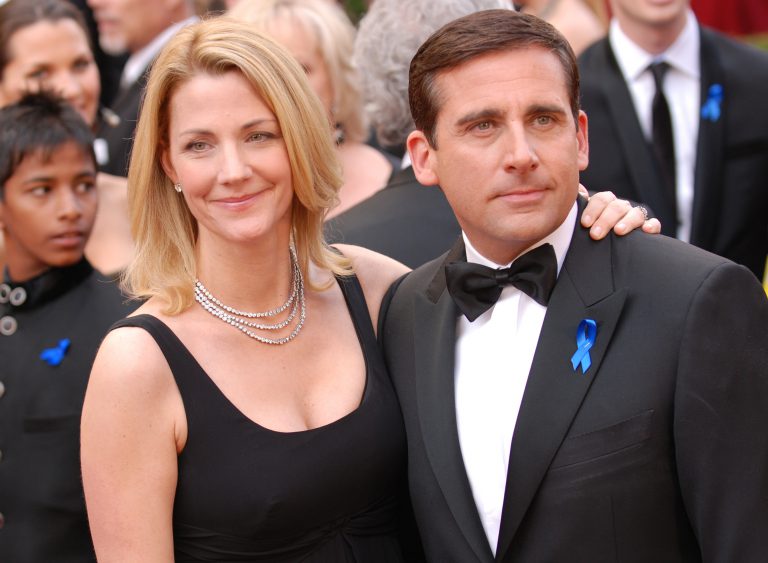 Although Michael Scott wasn't the most professional or sophisticated boss in The Office, he showed the world what the most important relationship in the workplace is – caring for one's employees and feeling proud of them in everything that they accomplish. In season three of the series, Pam (the receptionist of the office and an aspiring artist) shared that her art will be shown at a local gallery and invited everyone in the office to go. The only coworker that showed up was Oscar, an accountant, with his boyfriend. They talked badly about her art without realizing that she was standing right behind them. Pam's boyfriend, Roy, also attended the event, but he seemed very disinterested in her work. He even asked her, "It's cool if I go, right? I mean I looked at all of them." Pam appears to be very discouraged and heartbroken. She starts to remove her paintings from the walls when Michael appears and gravitates towards her painting of the building of Dunder Mifflin, where they work. He asks her how much she would charge him for it and says that they have to have it for the office. He also tells her that he is very proud of her. With tears in her eyes, Pam hugs Michael with a quiet "thank you." The relationship between boss and worker is modeled at an abstract level while Michael models it on a personal level because he isn't just his employees' boss; he is also their friend and their support system in times of need. He truly loves them.
Also, despite Michael Scott's bad luck with finding a romantic partner in The Office, Carell's real-life wife played Carol, Michael's real estate agent in the show. When Carell was an improv teacher in Chicago, Nancy was one of his students, and they were both extremely shy around each other. Carell thought it was because Nancy had hated him, but it turns out that she was just as nervous as he was to talk to him. Carell said that he "beat around the bush [before asking her out] and said something stupid like, 'Well, you know, if I were to ever ask someone out, it would be someone like you,'" and followed up with "It's so stupid, but it was all self-protection. She was the same way: 'If somebody like you were to ask me out, I would definitely go out with him. If there was a person like you.'"
The rest was history, and they are still happily married today. Steve Carell's journey of becoming Michael Scott wasn't easy; he had to face many failed shows before achieving great success with The 40-Year-Old Virgin and using that success to help him land a role in The Office. When he left the show in season seven, views dropped drastically, which highlights the audience's love for Carell and Michael Scott. Whether you love or hate The Office, there's no denying Carell's talent. If it weren't for him, The Office may not be as enjoyable, memorable, and quotable as it is today.