"Why don't you come work for me?" These words snapped Mary W. Jackson out from her heated rant about the insult she had just received by women she thought to be colleagues. She was surprised. She was confused. How did this man she had just met in the hall, a man she had just ranted to, how would he be so willing to just casually offer her a job? She quickly composed herself and accepted. Little did she know that this conversation would put her on track to make NASA history, and ultimately lead to NASA's D.C. headquarters being named after her!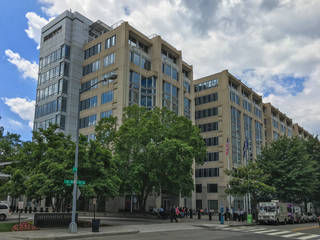 Mary W. Jackson, a graduate from the Hampton Institute with a degree in math and physical science, had been through various jobs before landing her job as a mathematician at Langley Memorial Aeronautical Laboratory's segregated West Area Computing section in 1951. She had been working under group supervisor Dorthey Vaughn for a little over two years when Vaughn assigned Mary to staff on a project on the Eastside of Langley alongside several other white computers, due to the intense workload and short staff. The work of computing was not foreign to Mary, but what was foreign to her were the Eastside's winding halls. One pivotal morning, Mary was having a hard time finding a colored bathroom. She could only find the unmarked bathroom door, which she knew was reserved for her white counterparts. Mary resigned to asking a group of white women coming from the unmarked bathroom if they could please direct her to the colored bathroom. The women looked around at each other, and then back at Mary, snickering, before responding with "how would they know where to find her bathroom?" Angry and humiliated, Mary stormed away to find her bathroom. She wasn't new to the segregation at Langley; it was no different than anywhere else, but this incident stung more than others. The scam of "separate but equal" had never been so apparent to her than in this moment as she walked the halls fuming. All Mary thought was how her Langley employee badge gave her access to the same workplace as the white women and compared to them, she had the same, if not more, education, yet she felt her sense of professional equality to the white women quickly torn down by the mundane act of having to use the bathroom. Still fuming later that day as she walked back to the Westside of Langley, she ran into Kazimierz Czarnecki, an assistant section head in the four-by-four-foot Supersonic Pressure Tunnel. He greeted her with a simple "Hello, how are you?" and was met with an explosive rant about her humiliation on the Eastside. Being a usually soft-spoken individual, Mary finished her rant and immediately felt embarrassment settle in her chest, knowing she would probably be told something for her outburst. Ready for Czarnecki's response, she bowed her head. Czarnecki looked at her and asked: "Why don't you come work for me?" A combination of confusion and surprise passed over Mary, but it quickly passed as she eagerly accepted the position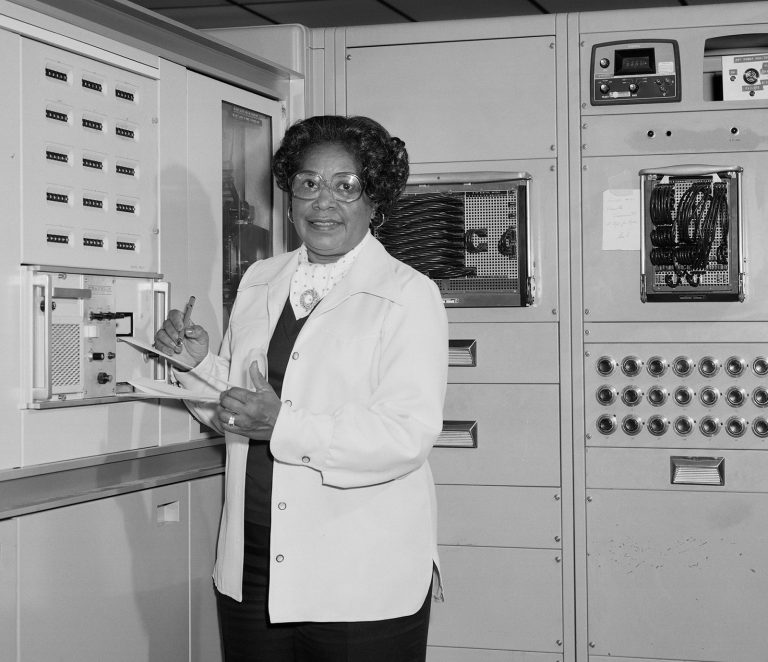 In her time working under Czarnecki, Mary got hands-on experience on conducting experiments, and eventually wanted to do more. Czarnecki encouraged Mary to pursue a training program that would make her eligible for a promotion from mathematician to engineer. Those who entered the program had to take graduate level physics and math courses in an after-work program run by the University of Virginia. Since the courses were held at the segregated Hampton High School, special permission was needed by the City of Hampton for Mary to enroll in the program and sit in the classroom with her white peers. During her time in the program, she faced many challenges, such as intimidation and discrimination, and many of her peers didn't expect her to complete the program. Yet never one to back down from a challenge, Mary endured their stares and comments, and she finished the program.
On top of completing the program, she earned her promotion from mathematician to engineer in 1958. Her promotion would make her the first black female engineer at NASA. That same year, Mary co-authored her first report titled "Effects of Nose Angle and Mach Number on Transition on Cones at Supersonic Speeds." Her promotion would make her the first black female engineer, which was a huge feat not accomplished before, and it was owed all to her handwork and dedication. For twenty years, Mary enjoyed a successful and productive career authoring and co-authoring almost a dozen research reports. Her work was primarily focused on the boundary layer of air around the airplane and its behavior.
Given all the success she had during her career as an engineer, she was hungry to break into the management levels at NASA, which motivated her to work harder. Yet the promotions slowed, and Mary became frustrated with her inability to receive a promotion in management. She was often witness to all her white colleagues accepting promotions while she was consistently overlooked, despite her impressive qualifications. This made Mary fall back on her service throughout her life to evaluate what she found important to her. She reflected on the values she taught her Girl Scout Troop: respect, dedication, and hard work. She routinely told the girls that if they focused on these values, they could be whatever they wanted in their life. Mary knew she was dedicated to her work. Mary knew she worked hard. Mary knew she respected her supervisors and her colleagues. But the constant overlooking left her feeling somewhat hopeless about her future in NASA. At this time, Mary also reflected on her and her husband's open-door policy for young Langley recruits who needed a welcoming face when they arrived in D.C. The reason she started her open-door policy is so that young people just starting out had a place to go for advice, a comforting shoulder to lean on or a good meal
All these thoughts and reflections brought Mary's frustrations to a head in 1979. She came to realize that perhaps her efforts in breaking the glass ceiling at NASA as an engineer were exhausted. Mary thought that maybe she could make a bigger difference in another area of NASA. It was then that she made the decision to take a demotion into NASA's Affirmative Action office as Langley's Federal Women's Program Manager. Here she felt she was more able to be a voice for young women and people of color who were trying to pursue a career at NASA. And she was a voice. Mary used her time in the Affirmative Action office to address many of the hiring issues within NASA and empower a new generation of scientist, mathematicians, and engineers She retired in 1985 from NASA.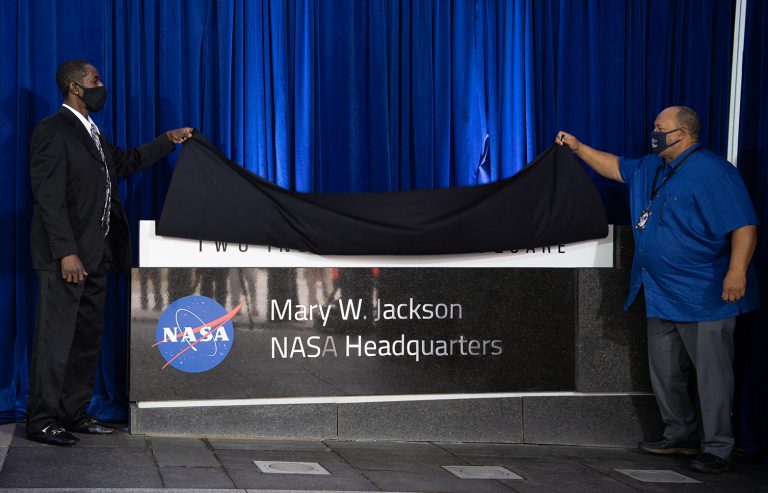 Mary W. Jackson passed away in 2005 leaving behind her husband, two children, and an awe-inspiring legacy. Mary was the first female black engineer at NASA, but she was also so much more. Mary was a Girl Scout Troop leader, a mentor for young Langley recruits, a mother, and the administrator in the NASA Affirmative Action office. She worked tirelessly to open opportunities for marginalized group in STEM. Unfortunately, it wasn't until after her passing that Mary received the recognition that a ground-breaking figure like her should have. In 2019, the Trump Administration signed the Hidden Figures Congressional Gold Medal Act. It awarded four female black NASA mathematicians, engineers, and researchers, one of those being Mary W. Jackson. The reception that followed included a keynote speech from deputy director Melanie Sander and Margot Lee Shetterly, the author of the book Hidden Figures. Their speeches retold the story of Mary and her colleagues' contributions to the Space Race. In 2017, NASA Administrator Jim Bridenstine announced the agency's Washington D.C. headquarters would be named after Mary, saying "Jackson was a part of a group of very important women who helped NASA succeed in getting American astronauts into space." Mary's impact will forever be felt by those at NASA, as she was one of the first women to break barriers in NASA, and because of her efforts she certainly won't be the last.