Glenn Miller was a legendary bandleader and an American music icon. Some might think he was an ordinary musician, but his unique style in music and how he composed his sound set him apart from others. During the 1930's and early 1940's, Miller helped change music and was one of the greatest bandleaders during the swing era. Some of his greatest hits include, "Moonlight Serenade" and "Tuxedo Junction."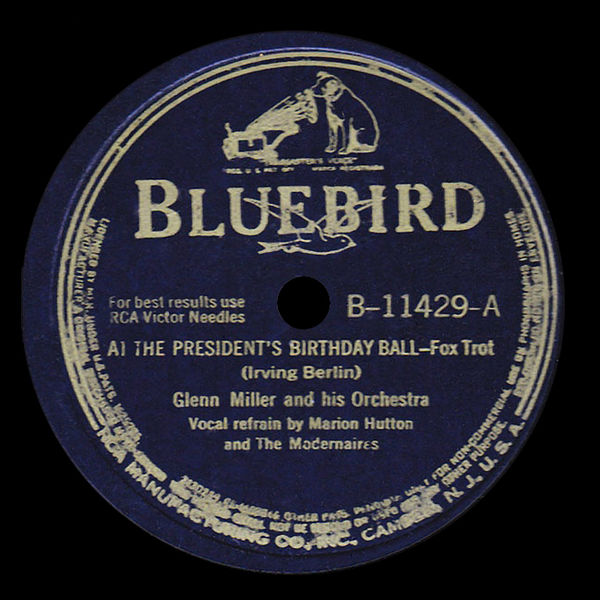 Lewis Elmer Miller and Mattie Lou Miller were married in 1898. Mattie was a school teacher and very well known in her hometown of Clarinda, Iowa. In 1901, they had their first child, Elmer Deane. The Millers welcomed their second child, Alton Glenn Miller, on March 1, 1904. In 1906, the Millers moved to Tyron, Nebraska and took up residence on 640 acres under the Kincaid Act of 1904. At that time the Millers lived in a sod house that was constructed from thickly rooted prairie grass. Glenn's mother would often spend time singing songs with her children. The songs fostered a passion for music in young Glenn. In 1913, Glenn's third bother, John Herbert, was born and then in 1916, his sister, Emma Irene was welcomed into the family. The Millers moved around until finally settling in Fort Morgan, Colorado in 1918. There, Miller attended high school, and in his senior year he played football. Through the constant moving and Miller's extracurricular activities at school, he managed to hold onto his passion for music. A new style of music, Dance Band Music, was emerging and it sparked an interest in Miller. He graduated from Fort Morgan High School in 1921 but instead of attending his graduation ceremony, he traveled to Laramie, Wyoming to perform at a gig with a band called Boyd Center. It was then that Miller decided he wanted to be a famous musician.
In 1922, Miller worked with the Holly Moyer Orchestra in Boulder, Colorado, where he played the saxophone and clarinet. While with the orchestra, he made the decision to attend the University of Colorado, where he studied music for two years. In 1924, Miller opted to forgo his college education so that he could instead focus solely on arranging and composing music. He left Boulder and decided to move to Los Angeles, California. The move was motivated by his belief that Los Angeles offered much greater opportunities in music.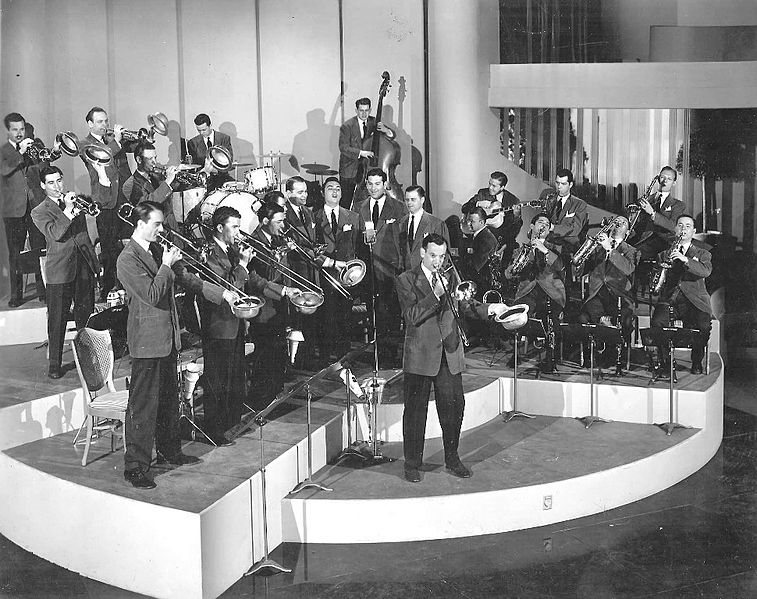 While living in Los Angeles, he joined the Ben Pollack Orchestra, in which he played the trombone. In the years 1928 to 1936, Miller was an independent musician and played with several bands, such as Red Nichols, Paul Ash, The Dorsey Brothers, Benny Goodman, Ray Noble, and Smith Ballew. He formed the Miller Orchestra in 1937 and gave his band a unique sound by having the clarinet play the melody and the saxophone play the octave lower than normal. In the spring of 1938, the Miller Orchestra played a show at the Meadowbrook Ballroom in Cedar Grove, New Jersey. Later that year the Miller Orchestra was called to play a number of shows during the summer at the prestigious Glen Island Casino in Rochelle, New York.  These gigs offered the band greater exposure to the American public via radio broadcasts. In the fall of 1939, the Miller Orchestra did a radio broadcast for Chesterfield cigarettes on CBS that featured them three times a week for 15 minutes. The popularity of the band resulted in a big bump in ratings for the broadcast. The band was offered recording sessions and movie roles, and was featured in two films, Sun Valley Serenade in 1941 and Orchestra Wives in 1942.
Miller's first hit that sold over a million records was "Moonlight Serenade" in 1939. His band had many other hits, such as "In the Mood," "Sun Rise Serenade," "Perfidia," and "Tuxedo Junction." Miller composed all his music himself, and by creating a unique sound, his music became very popular for swing dance. He teamed up with singer and saxophonist, Tex Beneke, to produce the hits, "Chattanooga Choo Choo" and "I've Got a Gal in Kalamazoo." One of Miller's greatest hits was his instrumental cornet solo, "A String of Pearls." This song continues to be one of his greatest composed songs to date.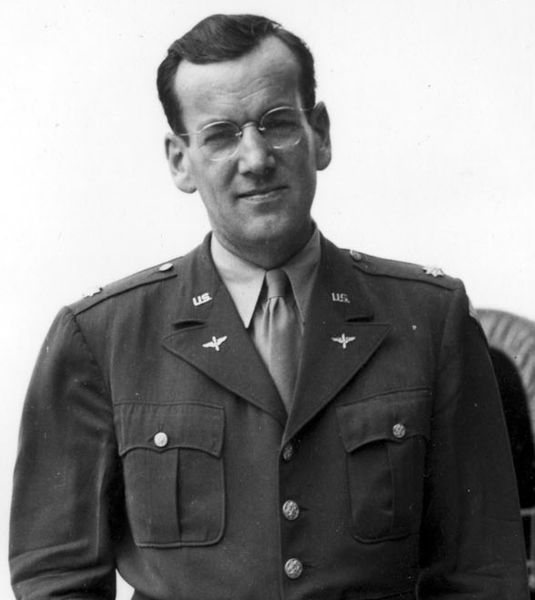 In 1942, after accumulating fame and wealth, Miller made the choice to serve his country and  joined the United States Army. He became a captain and formed the Glenn Miller Army Air Force Band, which consisted of fifty men whose mission was to give the troops hope and instill in them a love for music. His time in the military was quite busy and his band played shows on thirty-five different bases, while also performing for radio broadcasts. Miller requested for overseas duty so that his band could uplift the soldiers' hearts with music. His request was granted and his band arrived in London. On July, 22, 1944, a bomb landed in their quarters causing the deaths of one hundred soldiers.
Miller wanted to do so much for his fellow man, so he set out to raise millions of dollars in war bond drives and fundraisers to help the cause. Miller's band performed their last concert on November 13, 1945 at the National Press Club at a dinner for President Truman in Washington, D.C. The President honored Miller and his band with special thanks for performing and doing an amazing job. On December 15, 1944 Miller boarded a plane set to travel from Washington to Paris through London for a radio broadcast. Sadly, his plane never arrived in France after stopping in London, and neither the plane nor his body were ever found. To this day, Glenn Miller's death is still a mystery.
Glenn Miller touched the lives of many with his unique musical abilities, and because of this he will never be forgotten. He will always be remembered for the great music he wrote, composed, and arranged as well as for his duty as a captain in the United States Army. Ten years after his death, the autobiographical movie, The Glenn Miller Story was produced and shared details about Millers life and legacy. Today, when one of Glenn Miller's famous songs is heard, it takes the listener back to a time where the night can be danced away.